Finally got on some water today. My garden has been coming on, and I've been making holsters in my spare time. So I have not fished since early spring. I had an eye Dr. appointment in Morganton so I went on up the mountain to hassle some fishys. BTW, I should have prerigged some flies. Threading the eye of the hook with dialated pupils is just no fun.
Water was OK, but a bit low. Also, it looked like it might have flooded since the last time I was there. Some trees are gone, and new ones are down. Overall it was a tough day of fishing. I caught maybe 24 or so, but they were tough to come by. All the usual spots were empty.
First big hole of the day. I could see him in there, but he was completely uninterested in my fly. Odd for a brookie.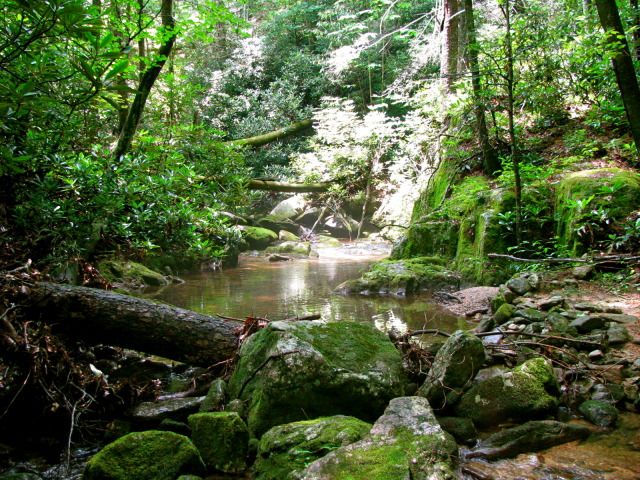 Picked one up here and missed one.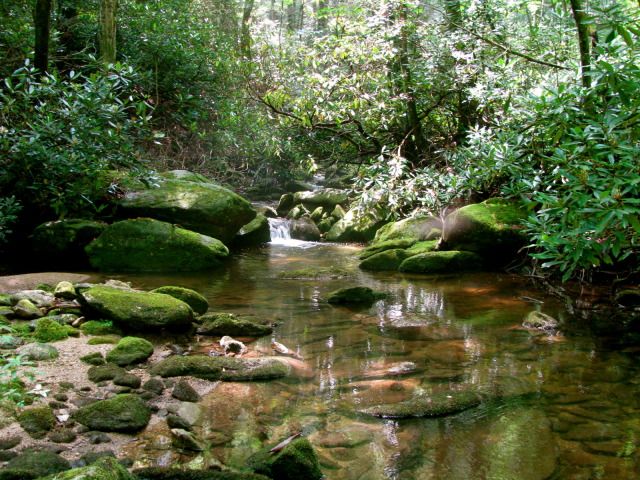 A pretty little one.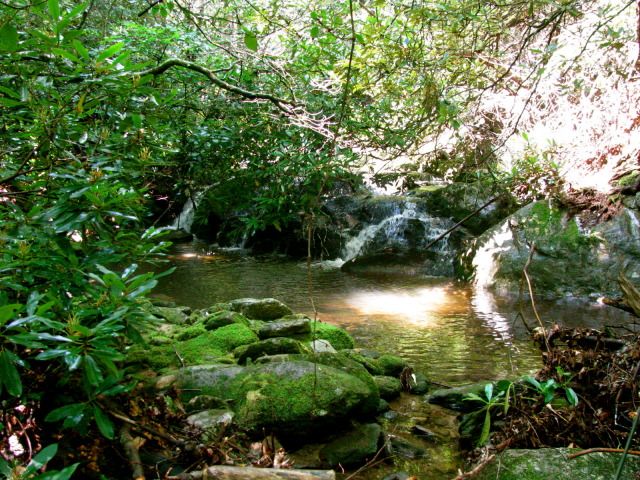 Another great looking hole that yielded absolutely nothing.
Notice there is no fly line on my rod. I went "redneck Tenkara" today. Looped a 10' leader with a stuffer than normal end to my 6.5' 2wt rod. It was actually pretty fun. Not sure I want to spend any money on a real rig. But I'll do this again. Not fumbling with all that line was kind of nice.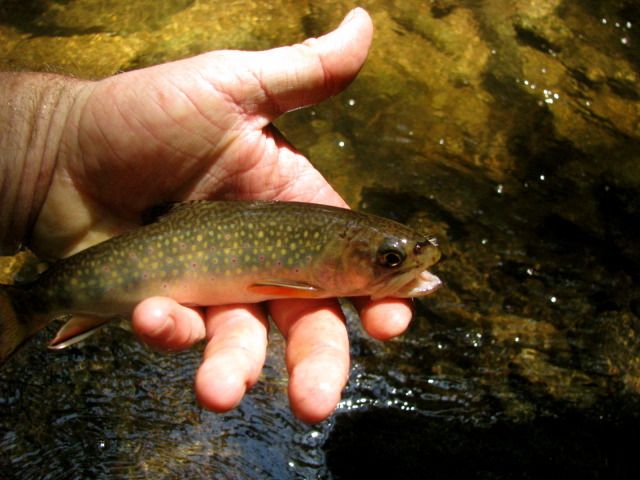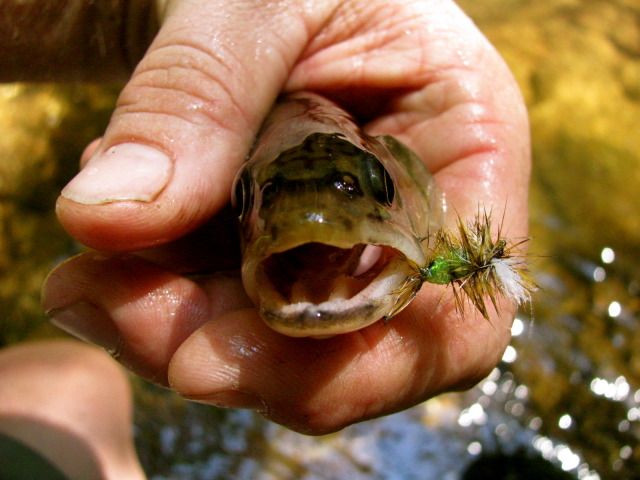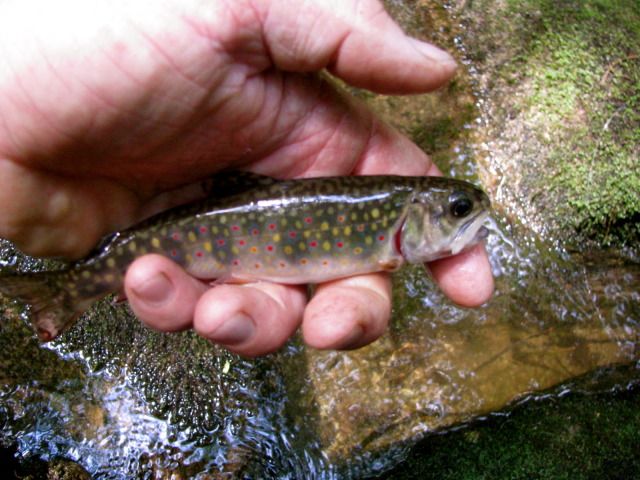 I got the the hole where the trail crosses. There is usually a good fish just above that. Nothing today in the normal spot. There was one more hole above that. I dropped my fly in there and one jumped completely out of the water after it. I stung him. Another cast, nothing. Went back to the trail, dropped my pack, eat a PB&J sandwich, and tried again. Exact same result, huge take from probably the largest fish in the creek. This time I felt a head shake or two and it was over. Before this trip me and that fish were even. I could not get him one trip, but got him the next. Looks like it's now 1 for 3. I'll be back.