I headed up to Smokemont with the family again last week. Our big yearly camping trip. Of course I take the fishing gear and sneak in some fishing and generally plan a couple hours on the water for one day. This year was the same. I caught a few around campsite and managed a bit of time to fish upstream too. I was rewarded with a few nice fish once I figured out what they wanted. Oddly enough they ignored my caddis and yellow humpy but took a liking to a #16 BWO. Go figure.
This was the biggest fish of the trip, about an 11" brown on the BWO. Instead of pushing pics of the smaller fish I'll give this one a bigger portion of the show.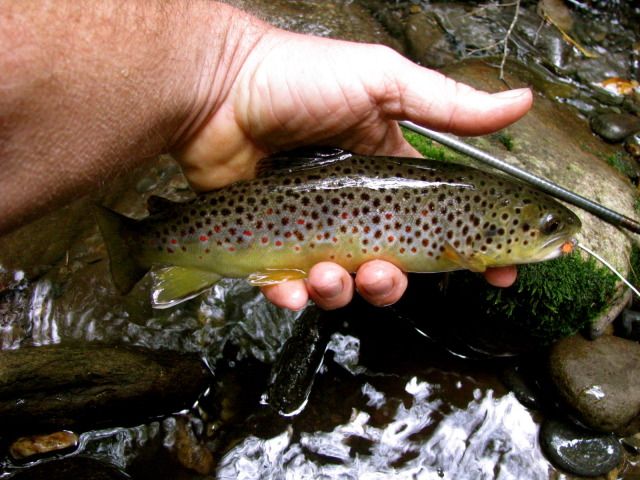 Resting a bit.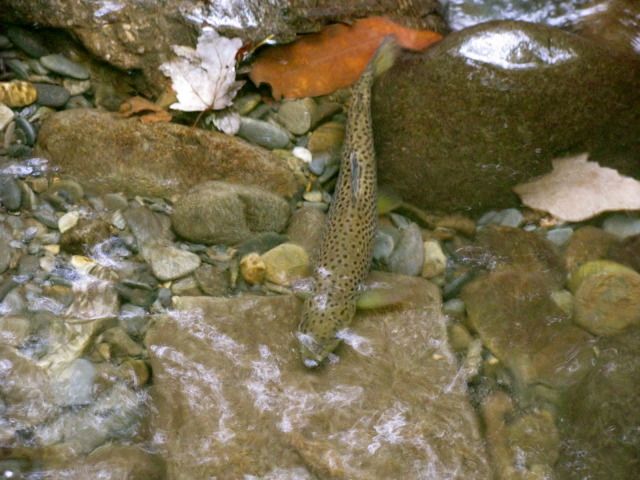 And a nice rainbow that came out of the last hole I fished. Great way to end the day.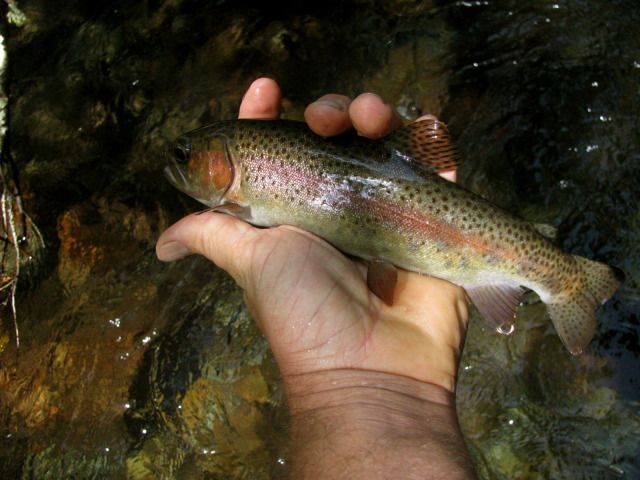 And a stream pic.
My longer trip was a date I needed to finish from last year. I fished it for about 30 minutes while hiking with the family. It was enough that I was intent on going back. The great looking water initially got the best of me and I started fishing earlier than I planned. It was bad. So I got out and hiked further up and was rewarded with much better fishing.
Small but well fed.
Remnants of an older way of life.
Kind of the average size bow I was catching.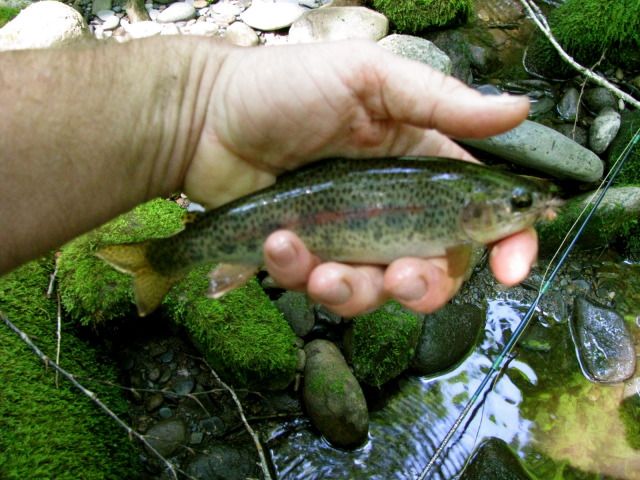 This fish had spunk, lol. Oddly enough, it was the only small bow I caught. But I caught a lot of browns that were not much bigger than this. Seems the smokies had a good spawn for browns last fall and the warm winter helped.
My hike out that evening.
And a few of the critters we were lucky enough to see.
These were in a group of about 8-10 around Tow String.
Saw this guy briefly at the overlook just before Newfound Gap.
And saw this guy pacing around the same overlook as the bear and up to Clingman's Dome road. Red Wolf hybrid maybe?
Spent 6 nights sleeping in the "Bear Burrito".
Puts a smile back on your face. That's the "Who's on vacation, I'm on vacation." look. biggrin: