Man, this board has been dead lately! Doesn't anyone go fishing anymore? Oh, wait, I never posted a trip report from my last outing....
OK, last weekend, Judy and I paid a visit to our old stomping grounds, spending the weekend at the Davidson River Campground. It was only my second time out camping since summer began, and my first attempt at serious stream fishing. Over all, the fishing was slow. A high pressure system had moved through on Thursday, followed by a cold front on Sunday. Also, it didn't seem like they stocked the river that week as no one was catching much, nor anything of any size. All the fish I caught were smallish, stream born fish. Still, it was good to get out, I did catch fish and I had a lot of fun trying. Was my casting ever rusty!
Since taking the nature photography seminar at the SEC-FFF Fly Fishing Festival a year ago, Judy has kept control of the camera when we are out together, so there aren't many fish pictures, but here are a few I can share.
The D was a bit low and very clear
Back in action....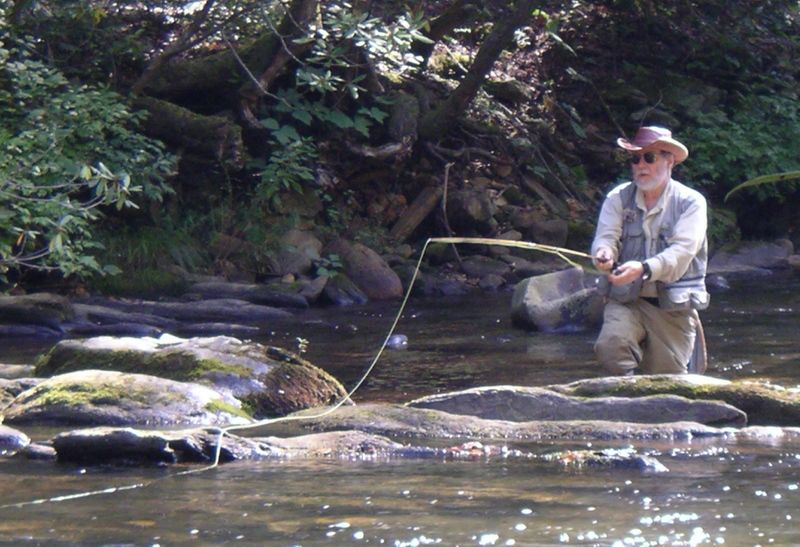 The only fish I got a picture of, but it was the nicest fish of the trip, a wild brook trout from Looking Glass Creek.
Then there are the wildflower pictures
Asters
Indian Pipes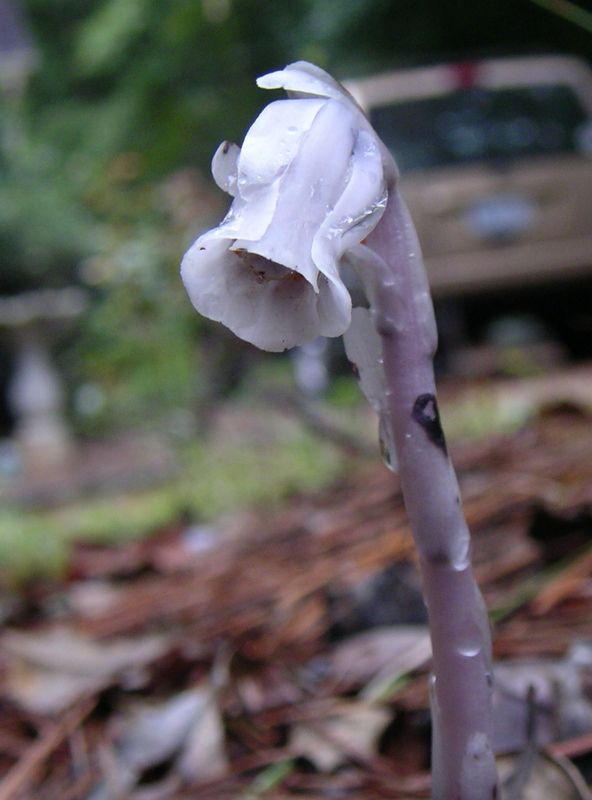 I haven't identified these two yet, but I thought I'd post them anyway.