The weatherman said it was supposed to be close to 70 degrees in Charlotte. I don't know how much more prodding I needed. When Sunday rolled around my gear was already packed and I was ready to go. I went to a stream that, based on elevation and latitude, is at the extreme edge of trout habitat. The fish don't grow big here, but they are plentiful and colorful. What they lack in size is made up for by the natural beauty of this watershed. It is a classic southern Appalachian stream consisting of pocket water, runs, pools and cascades, encased in rhododendron as it weaves its way down hill. It's a great place to go to have some fun.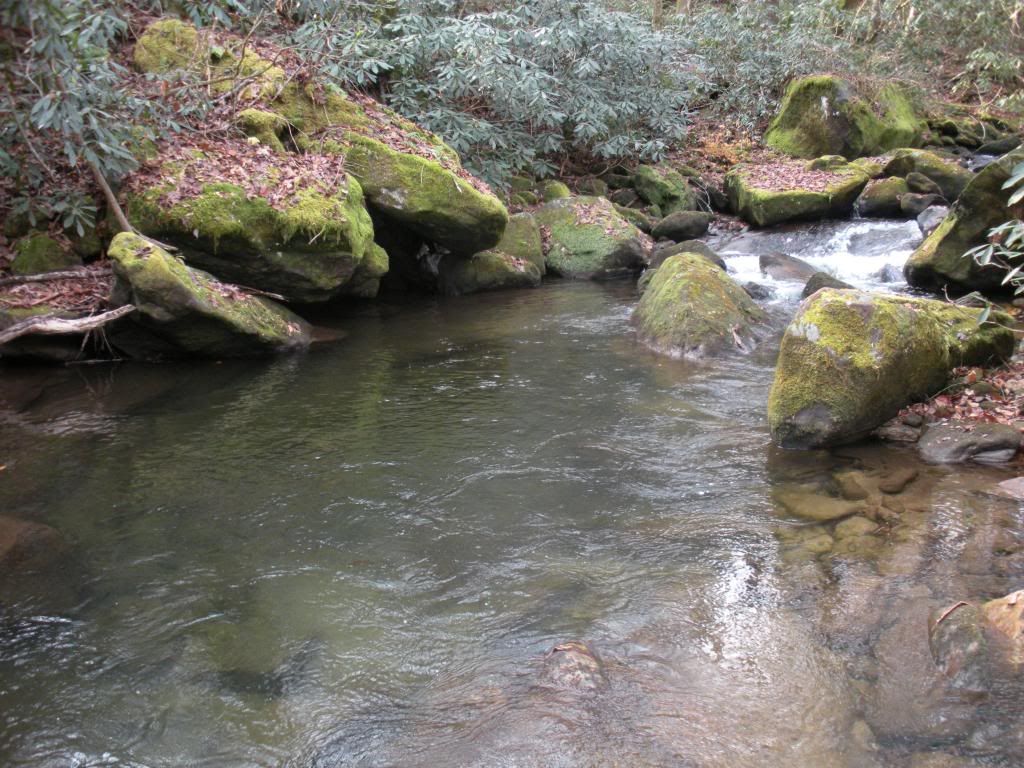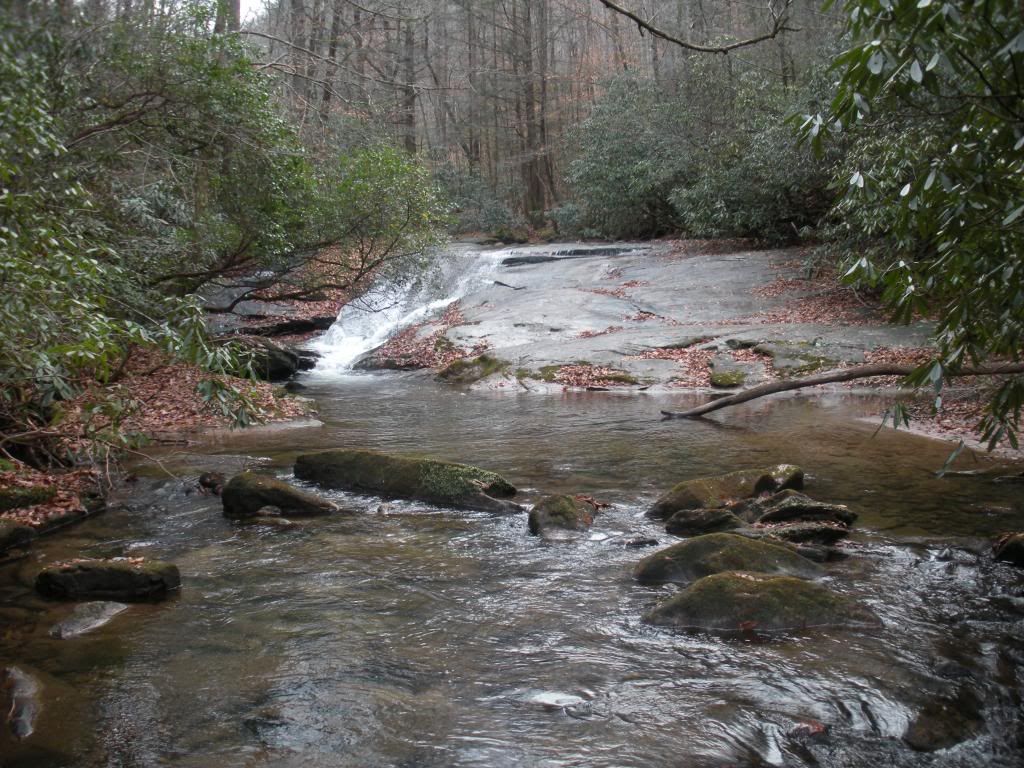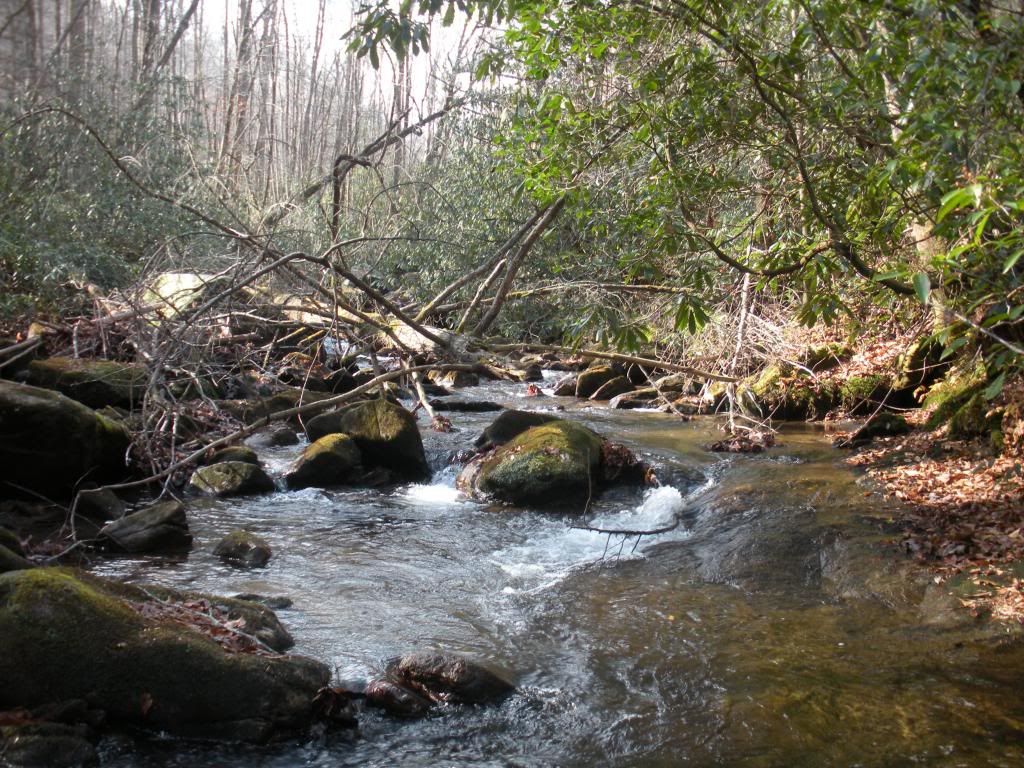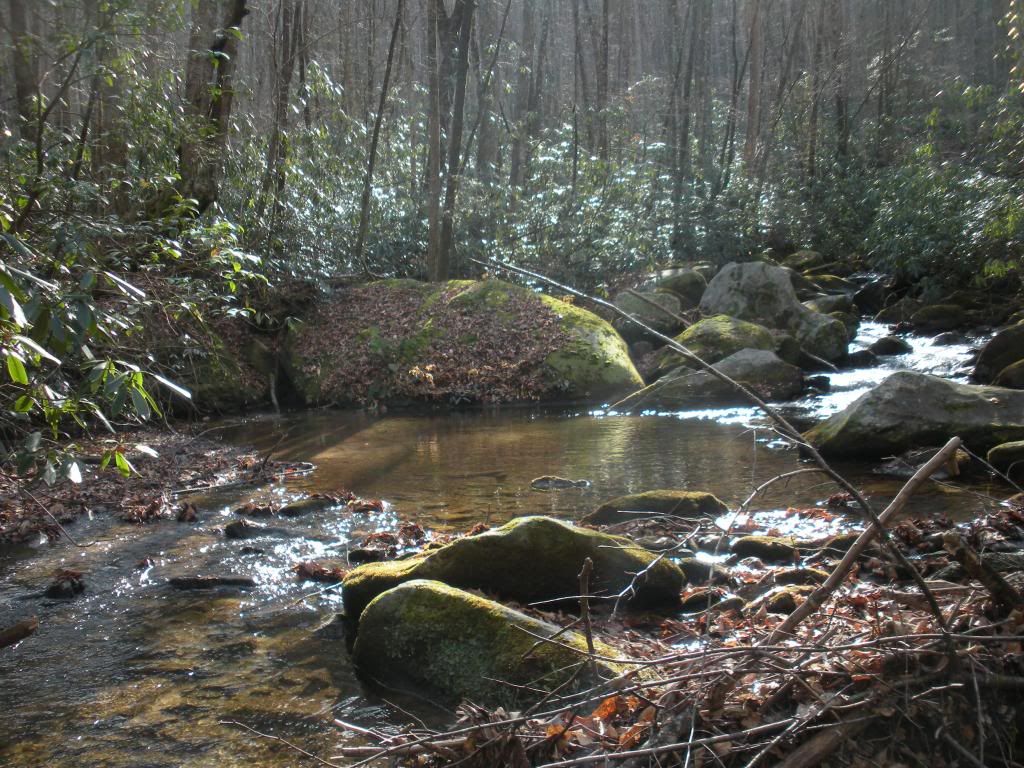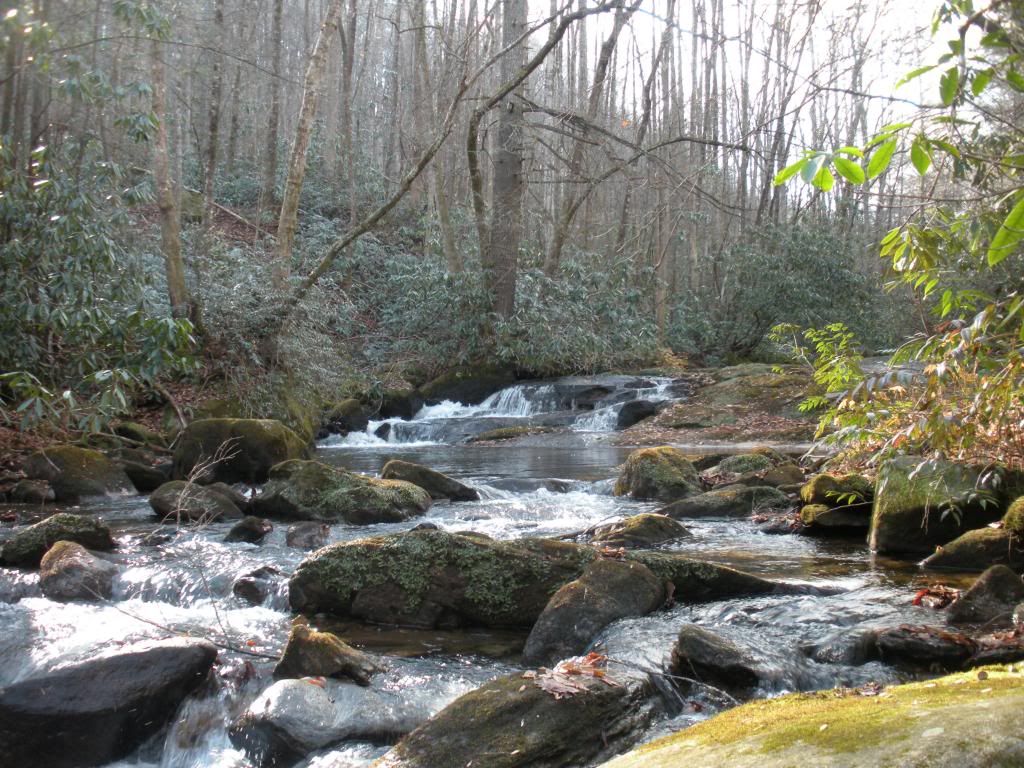 Occasionally one would fall to the dry, but most came on the dropper.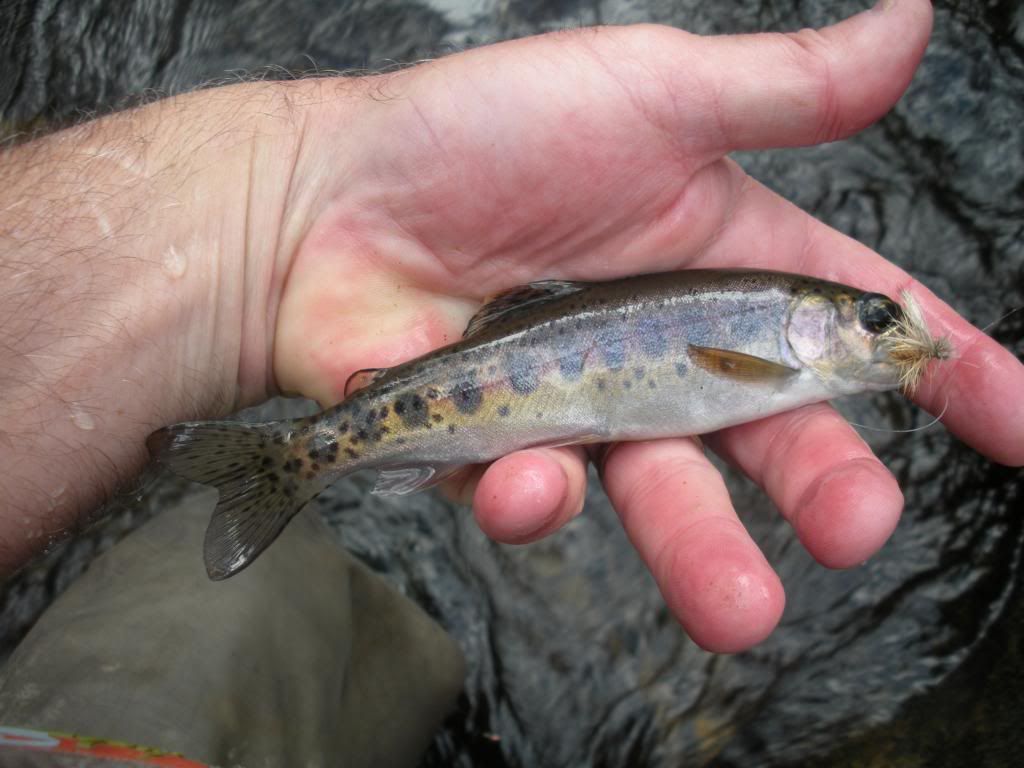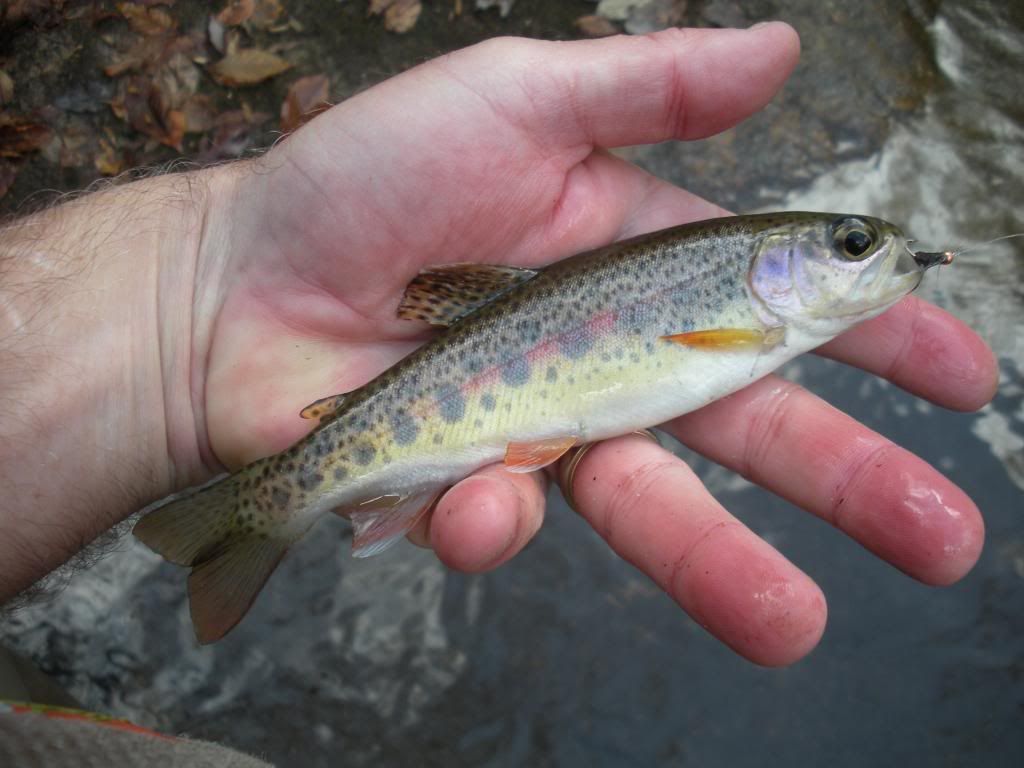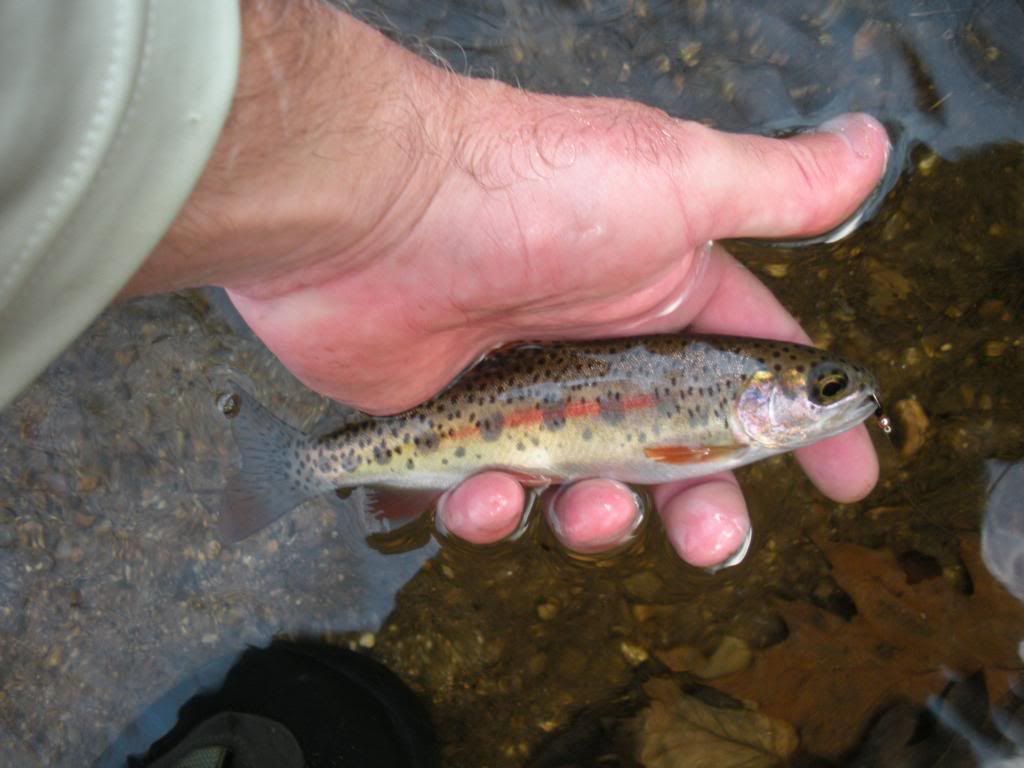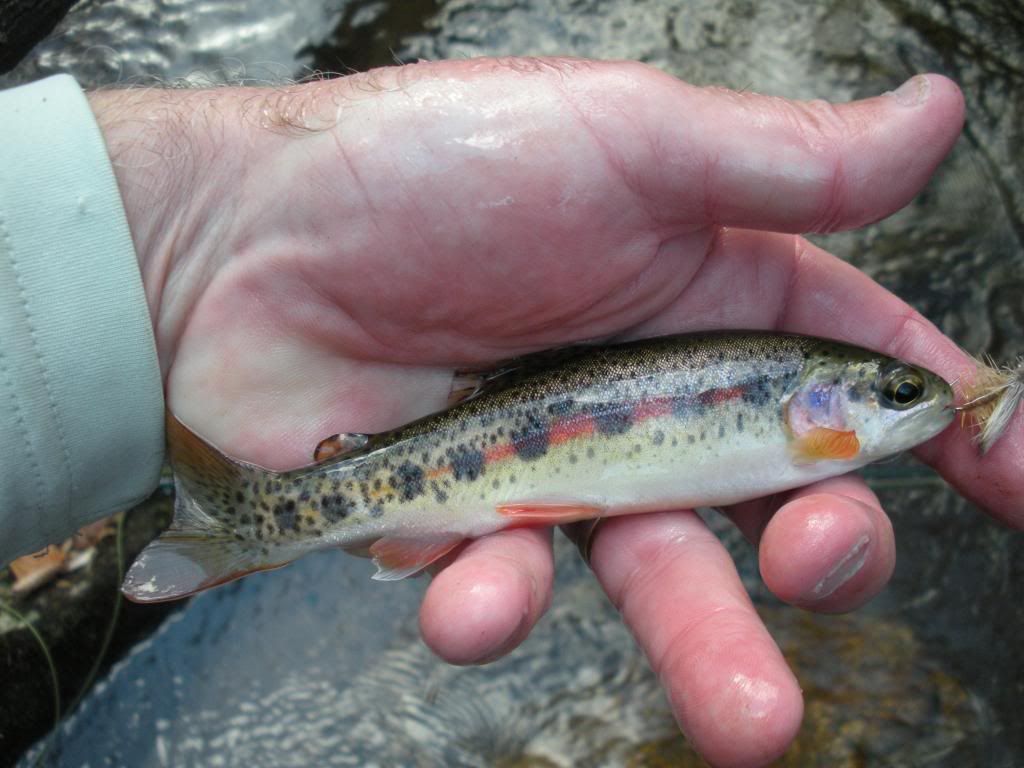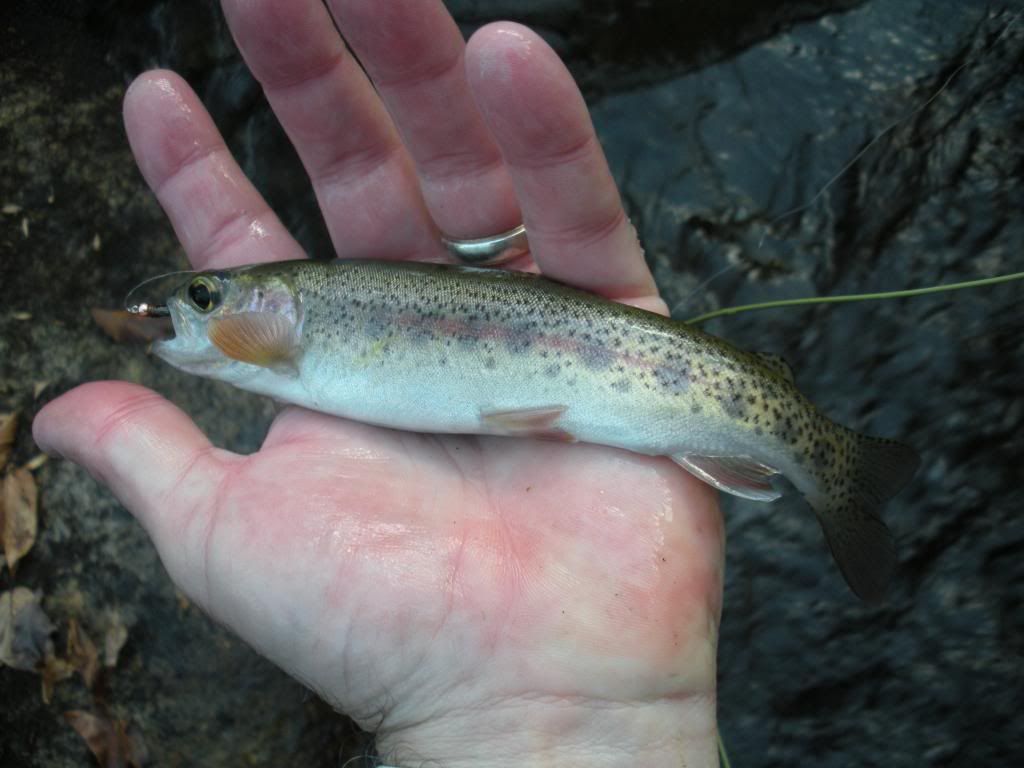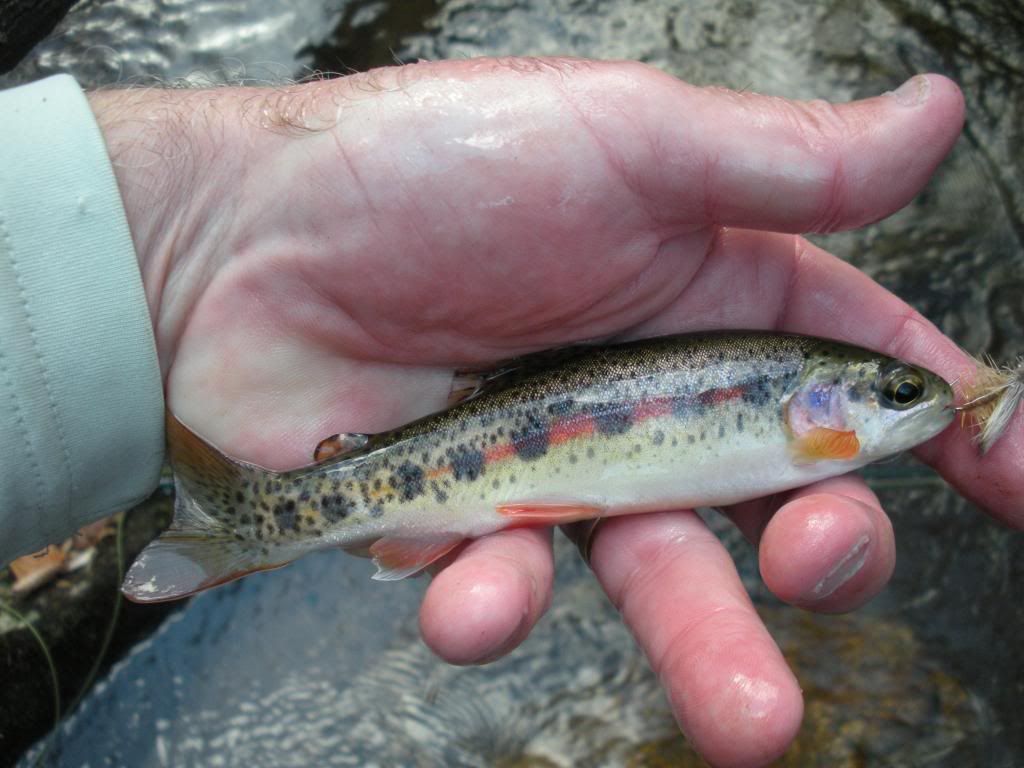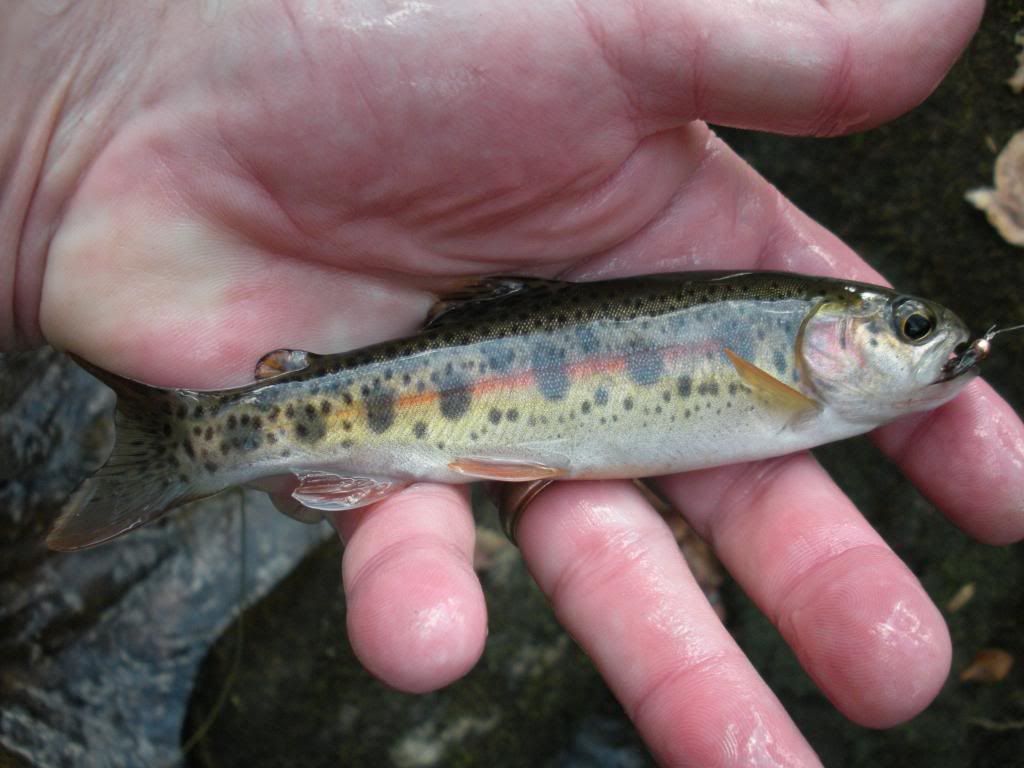 The best one came from a small, gentle eddy off to the side of a cascade. I tossed my flies into the foam and let them casually rotate. Suddenly, the dry went under when an 8 inch 'bow took the nymph.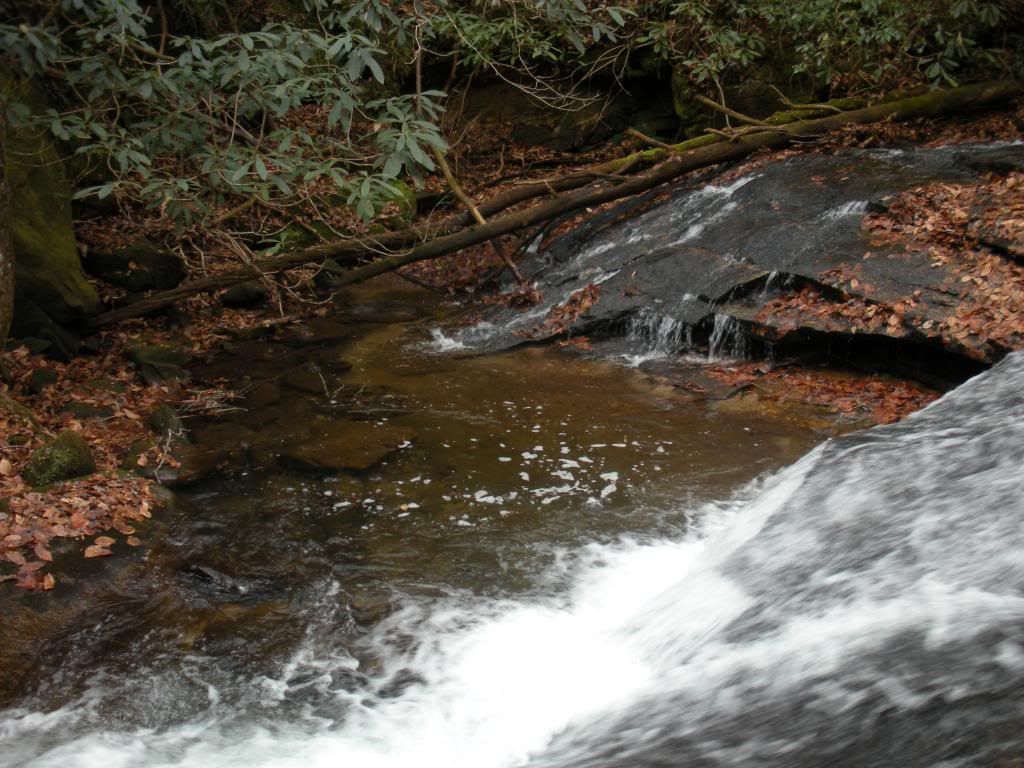 I did battle with a 10 incher from another lazy eddy at the head of a deep run, but we parted ways prematurely. I can't complain though – it ended up being a 35+- fish day, and a great day to be on a small stream in the mountains.