Well here's the post from the trip - all in all a great time bonding with my boys - who are naturals at this stick waving crap. This was the second trip for my oldest, Jay and the first trip for my youngest, Aidan. Jay picked right up where he left off - casting and mending so effectively, I really did not have to say anything to him. Aidan picked it up quickly and it was a real joy to watch. I got a lot of comments about them both from groups camping there this weekend. Hopefully they have the bug for sure. We rolled in Friday night after a day of storms. The rain cleared as we arrived but the river was chocolate, high and fast. We set up camp, cooked some grub and enjoyed a fire hoping Saturday wasn't ruined. By morning the flow was down a lot - but still higher and faster than normal, and it had cleared considerably - but was still full of debris. The boys first took to chopping down a tree stump - and this quickly became the entertainment of the morning. Aidan spent an hour on this, until he finished it off to cheers from the other campers: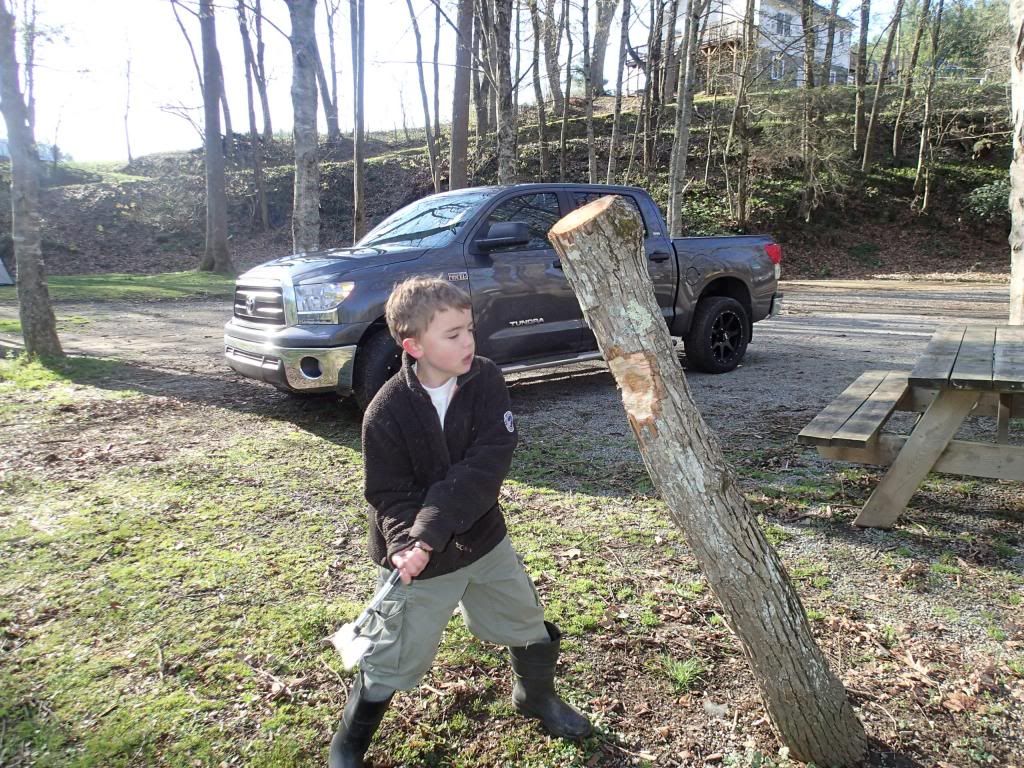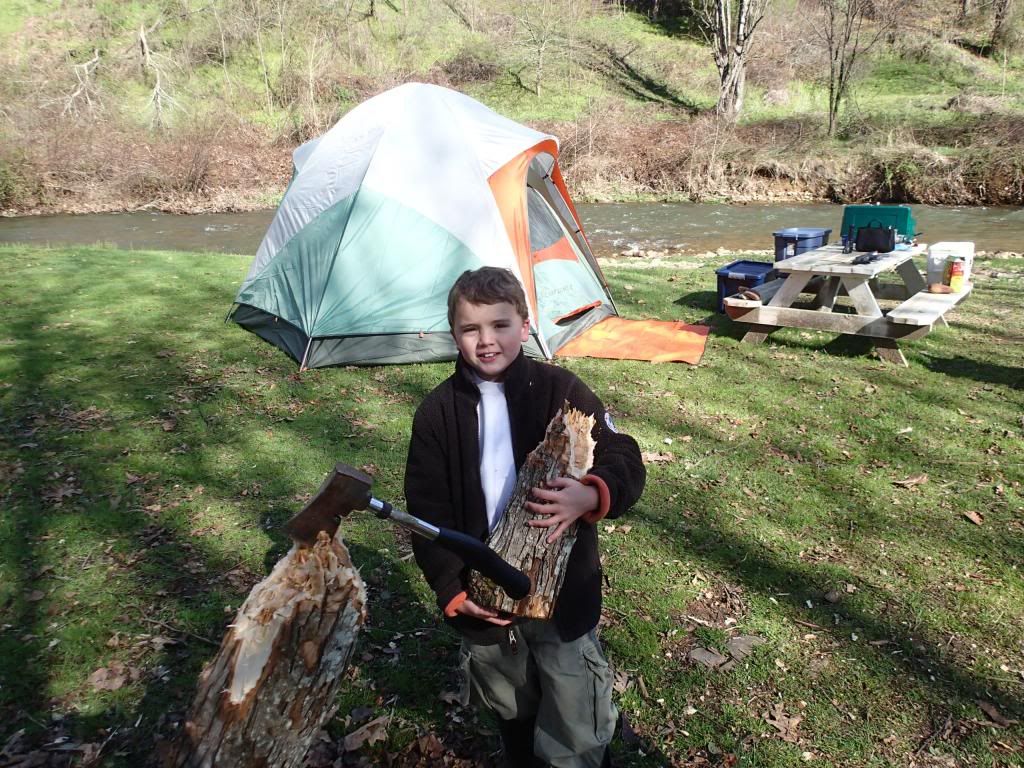 Fishing Saturday was tough - no fish caught by the boys, but they had some bites that they missed. Saturday night it dropped below freezing
and we woke to a hard frost. After a slow morning waiting for the temps to warm (and more tree chopping), the fishing Sunday AM improved a bit as the water continued to clear:
Aidan: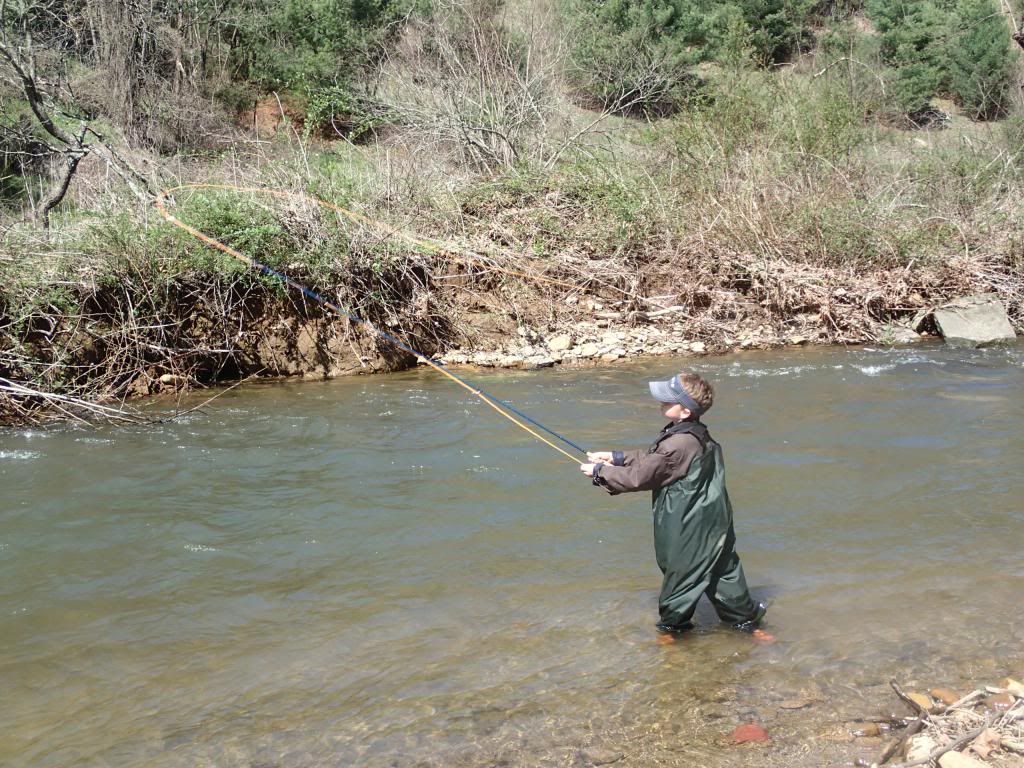 His first trout ever: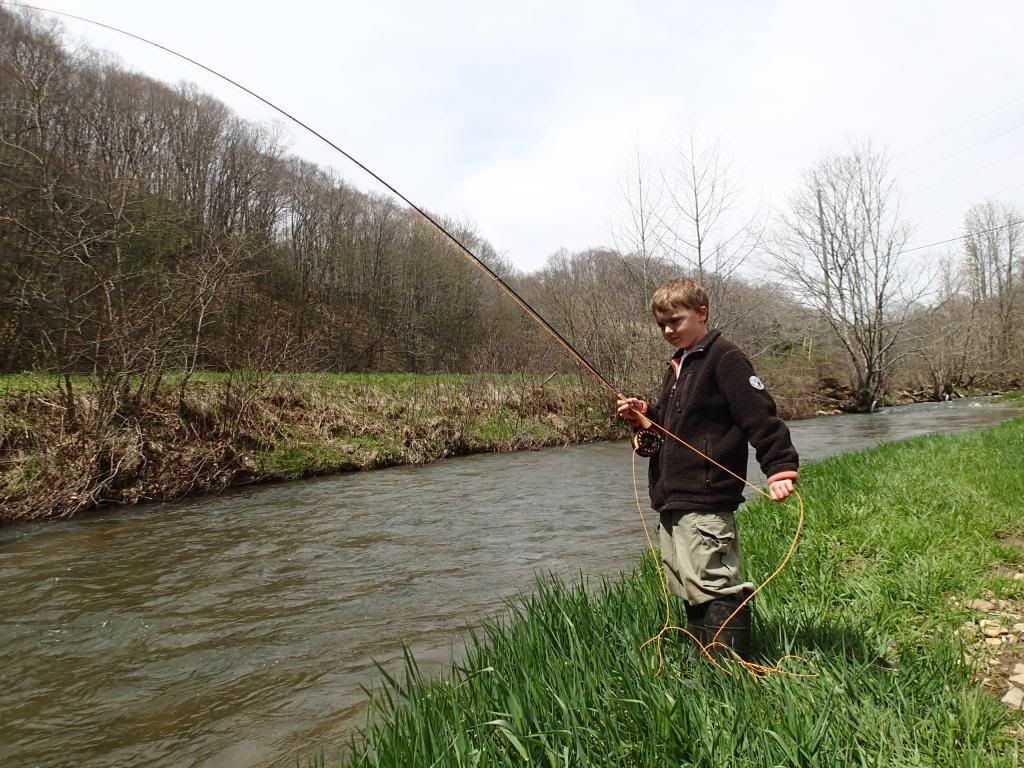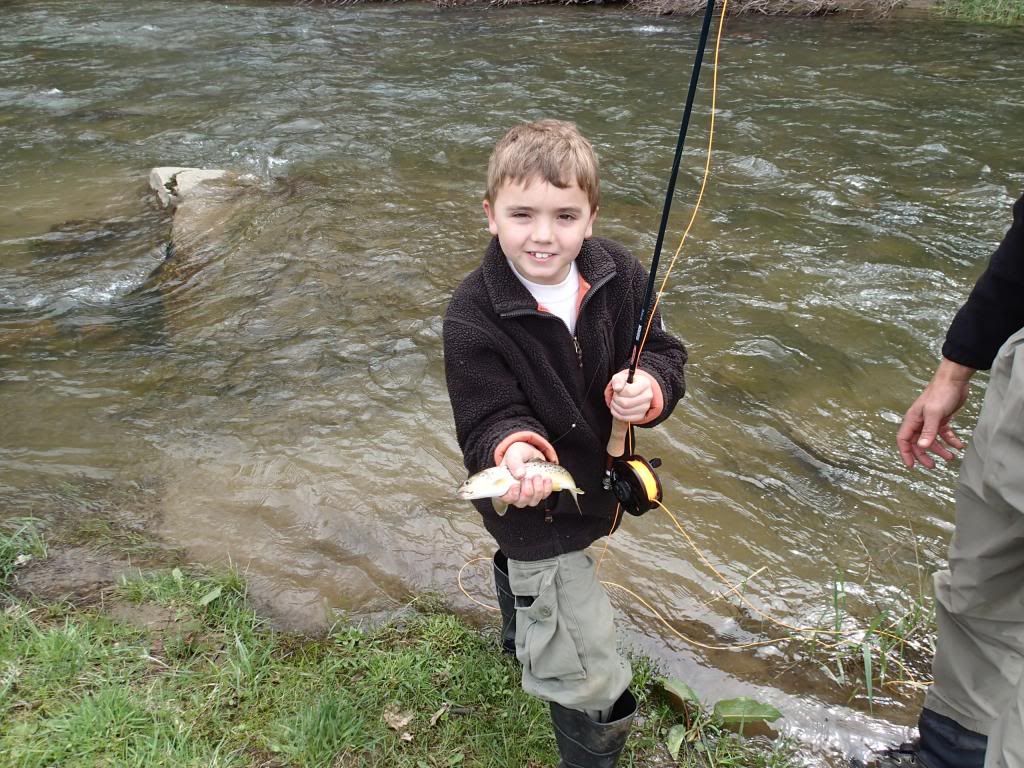 Youth mentoring youth - so cool....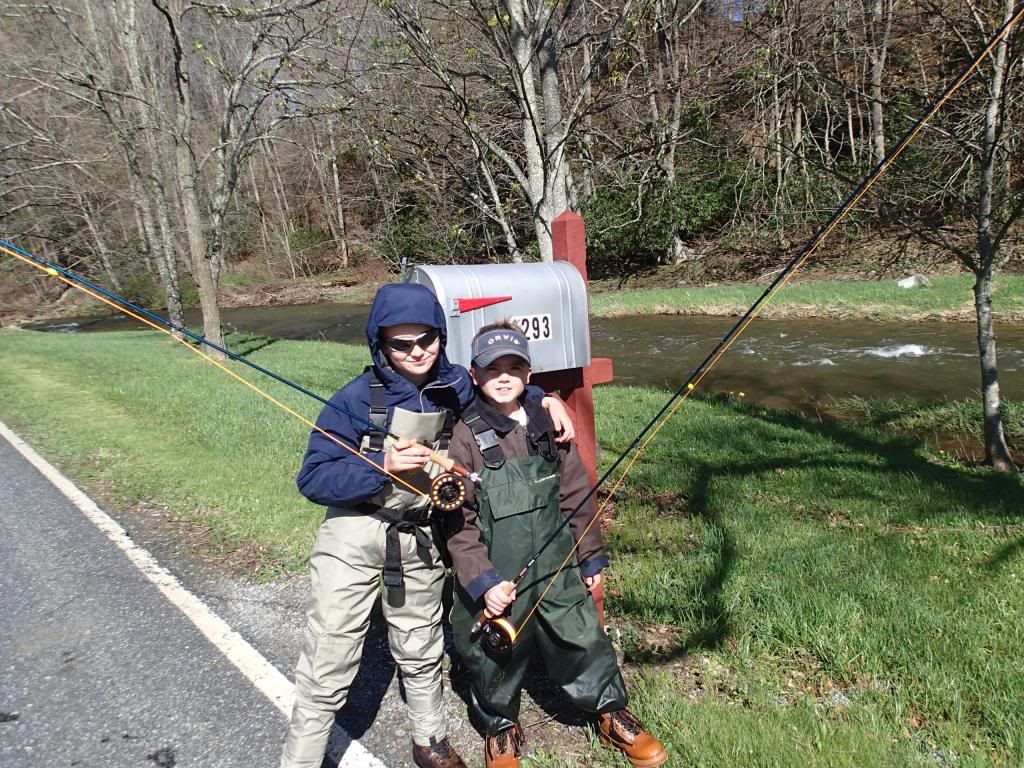 Jay working hard at it: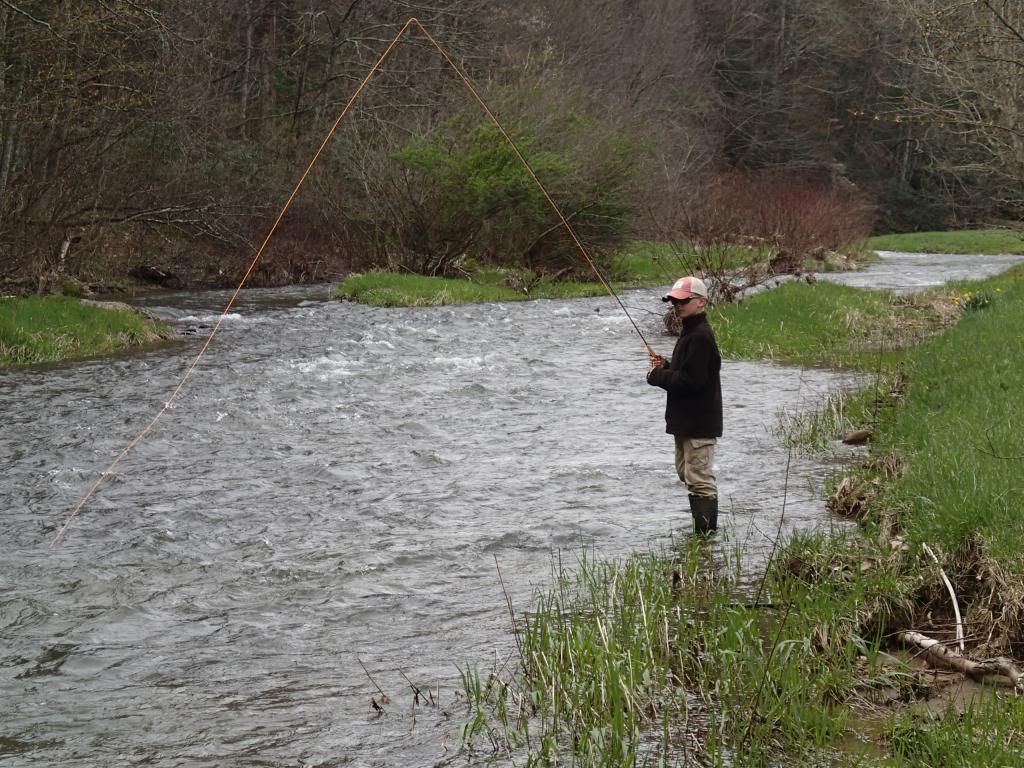 The Olympus Tough TG1 is sweet....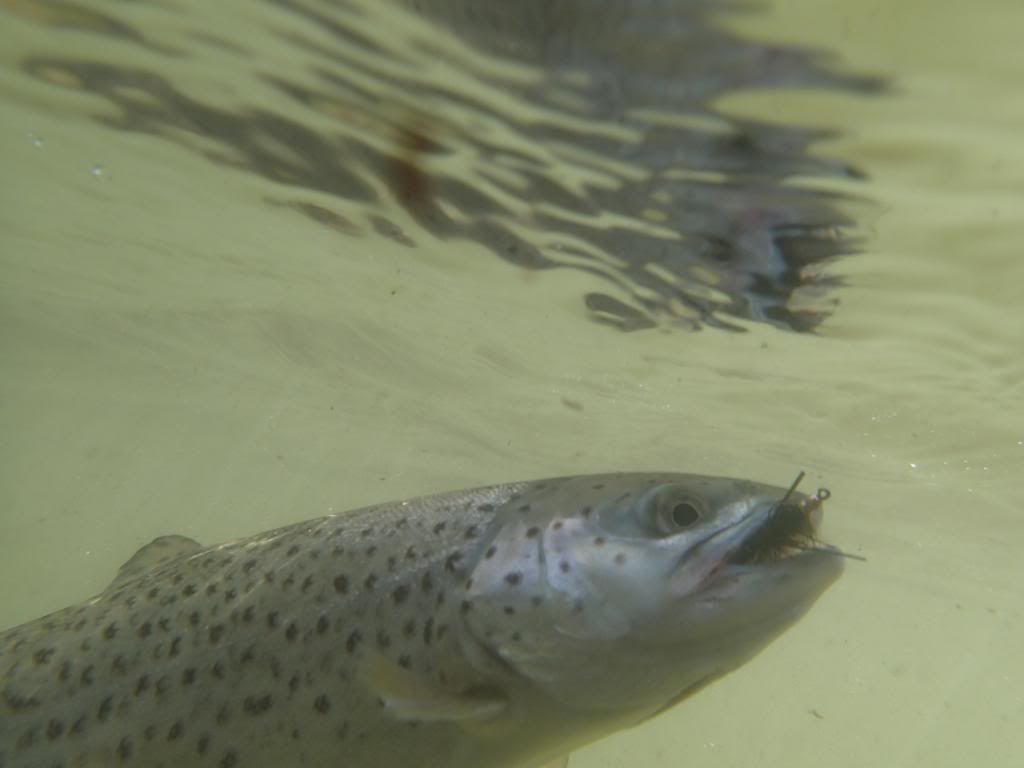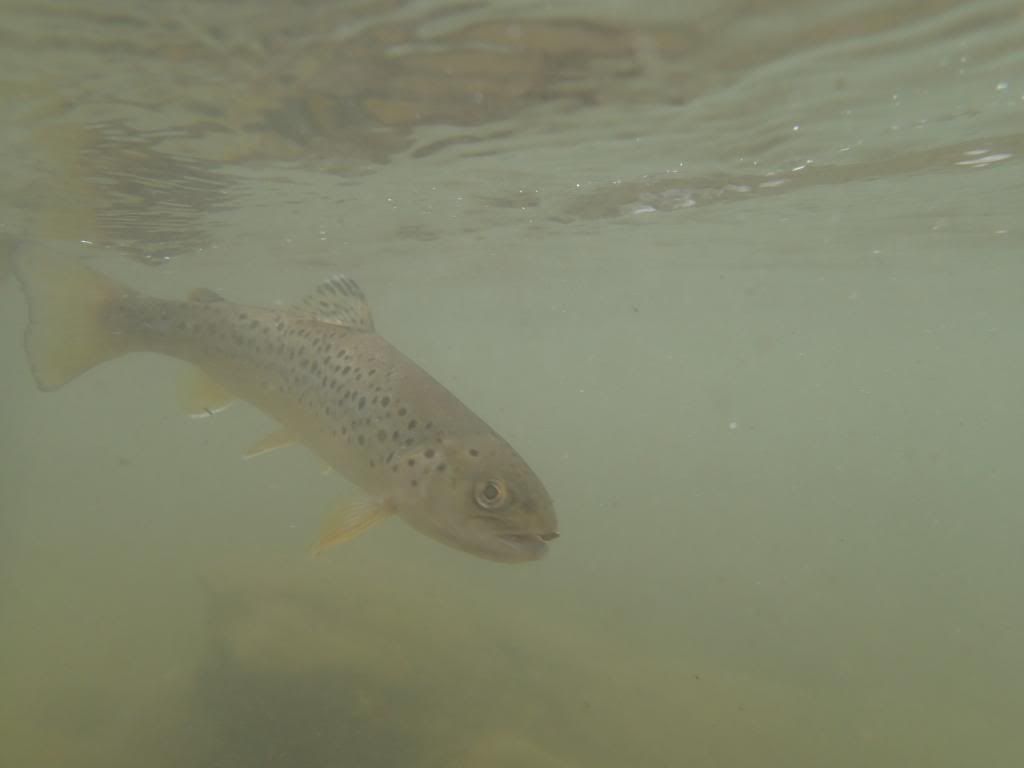 Poor Jay worked very hard at it all weekend and just couldn't get the hookset (as I was with Aidan every time he got a bite), and to top it off, he cut himself whittling, had a hot ember from the fire land INSIDE his nostril
(really scary) and then Sunday he stepped in the creek over his boots (after choosing to not wear waders that day) - ending the trip a couple of hours early. We certainly had tough fishing, but I am more confident than ever we'll have grand days ahead
I ran back and forth like a mad man a lot in the beginning helping each of them out, until Jay told me: "Dad, I'm boss man. I untangled my own line and unsnagged a hang up all on my own" His selflessness allowed his little brother to get his first couple of fish. Maybe I can bring my own rod on a trip sooner than I was thinking
J