So far this winter & spring have been kinda tough. Low returns and unusually cold water has made the few fish found very sluggish and reluctant to come to the fly.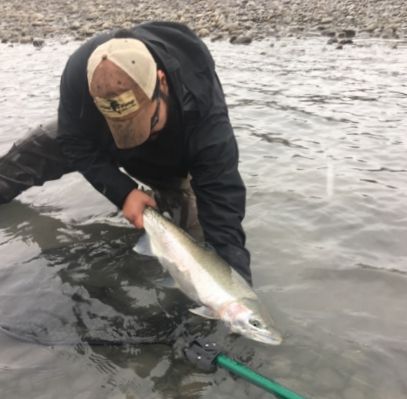 One highlight has been a certain river known for extensive gill netting conducted on tribal waters resulting in poor returns, had one of it's best returns in over a decade. I was fortunate enough to have an encounter or two.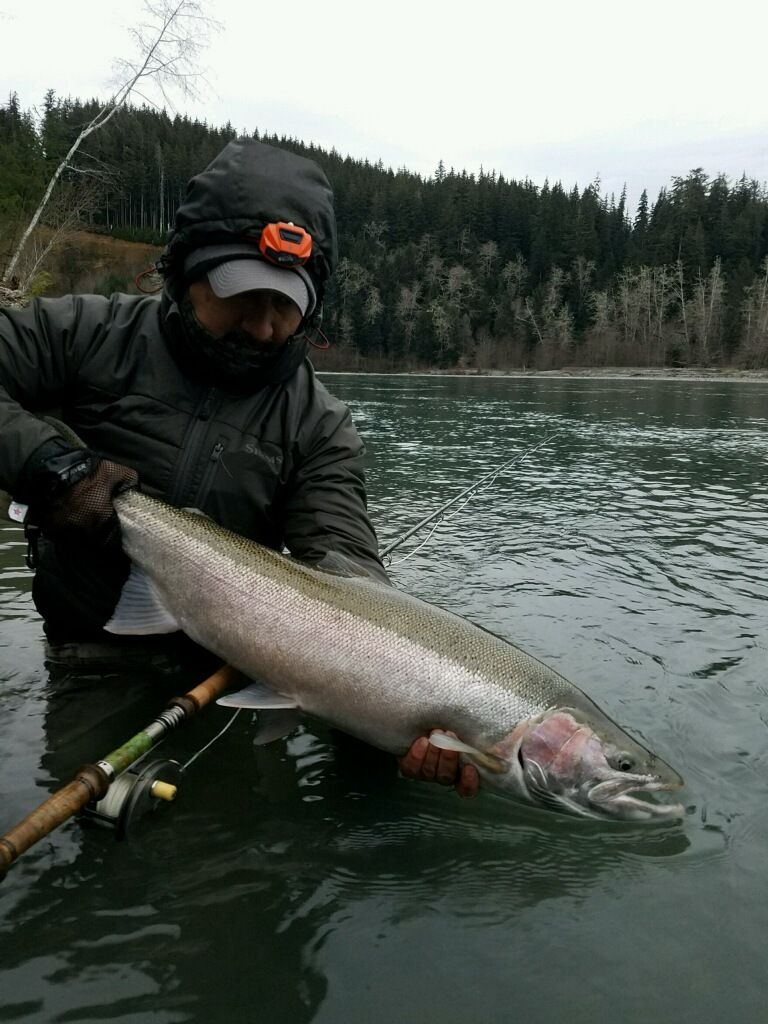 Friend of a friend had an encounter with an absolute stud of a hatchery fish.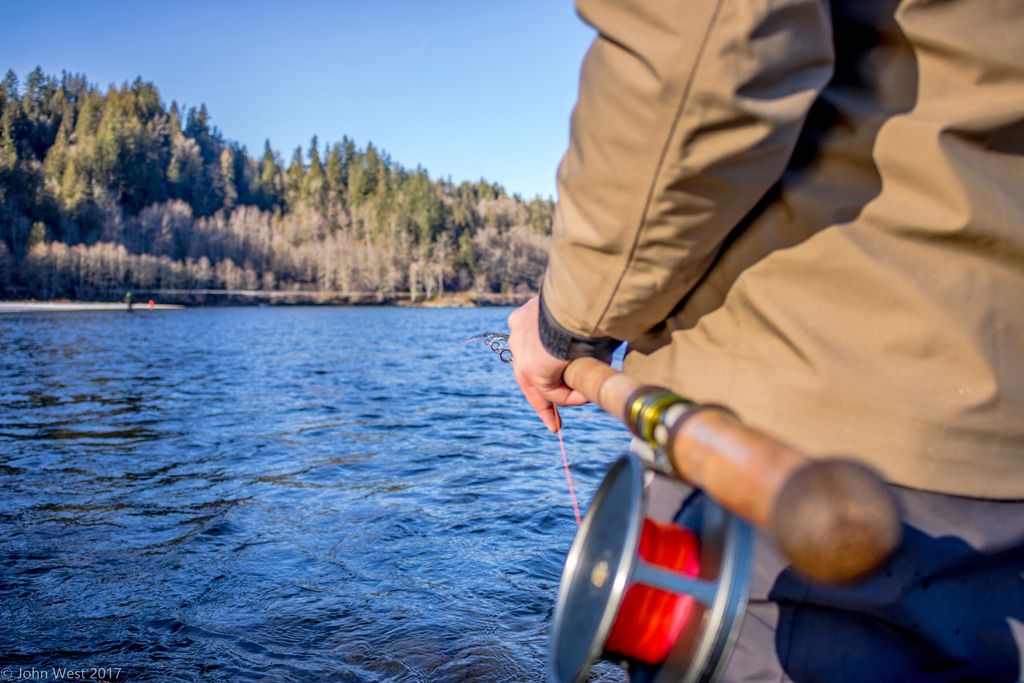 Friend of mine is kind enough to let me borrow his sled from time to time. Hopefully this river(The Skagit) remains open next year for a spring C&R season.
Friend and customer with a minty fish from the peninsula. This man beat cancer but suffers from neuropathy from the rounds of chemo he endured. Every fish he gets is a trophy. Even a little 10lbs fish like this one.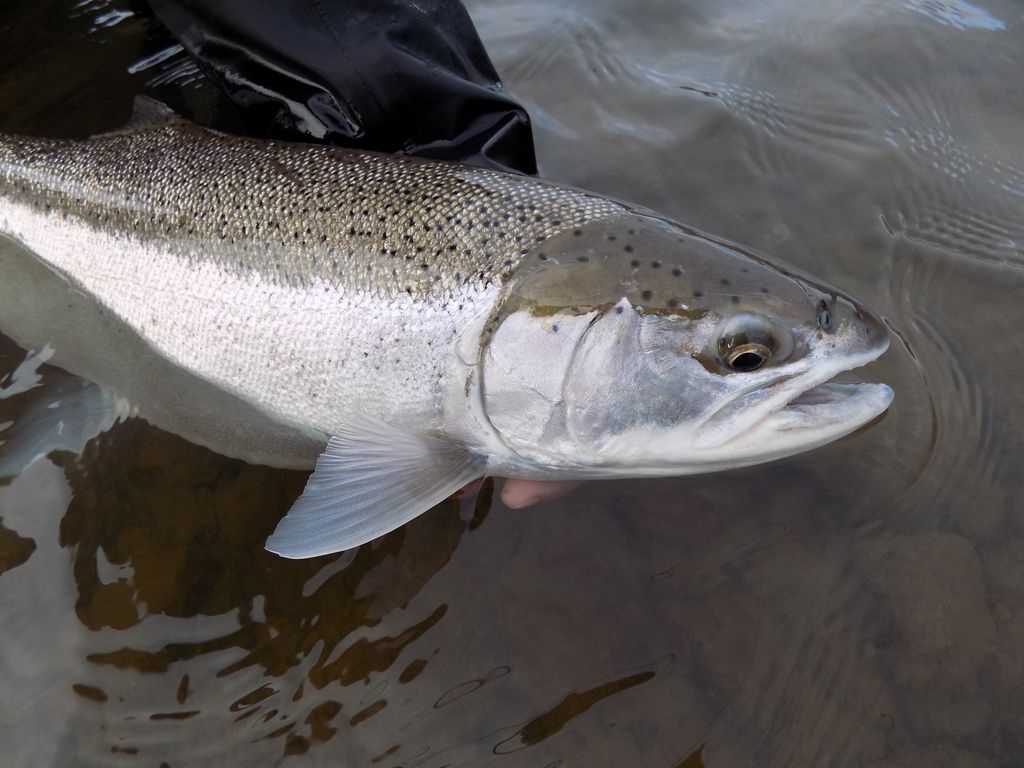 My return to the holy land.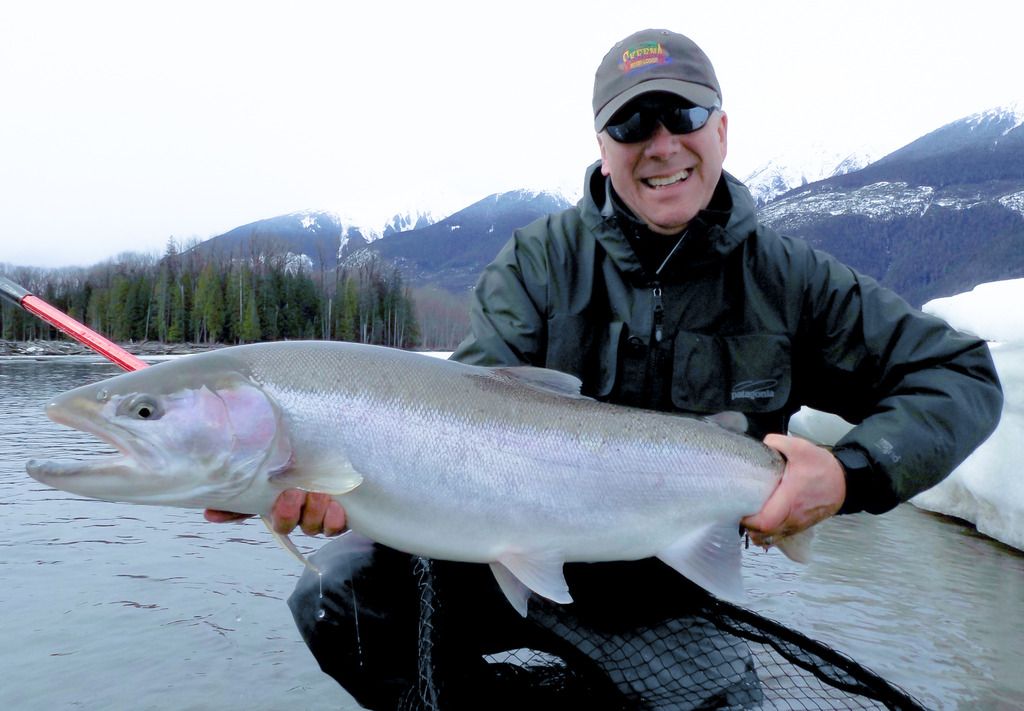 The day before the fella I was fishing with swung this up in front of me. This fish was a horse.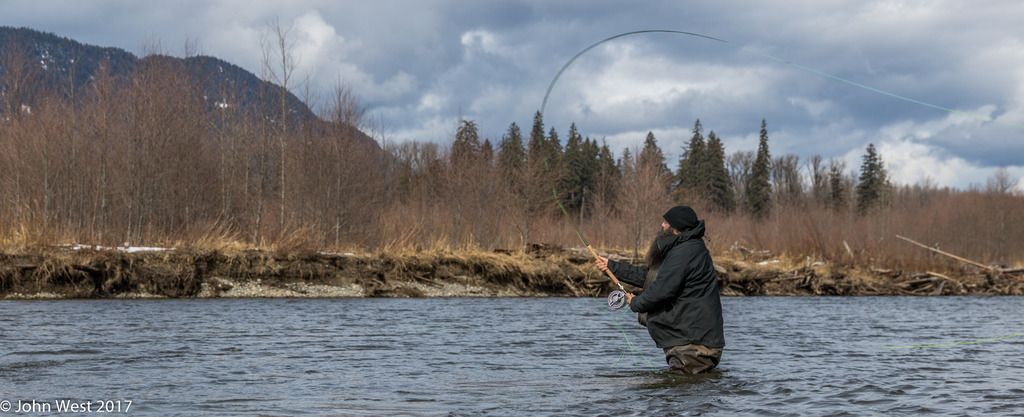 Fiddling with the camera shutter speeds and burst shooting and I got a killer shot like this... Kinda proud of myself on this one.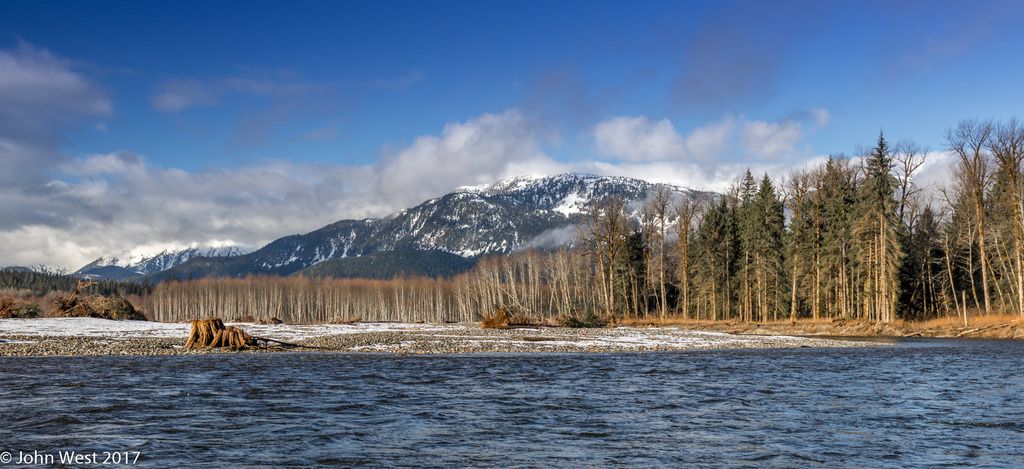 I finally got to check this one off the bucket list, I will return. The mojo is too strong to only go once.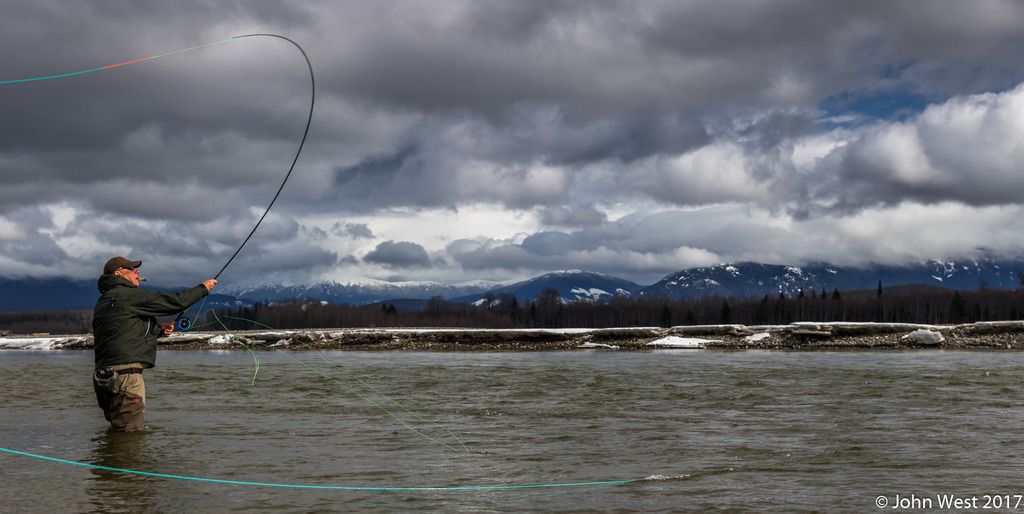 Last day just before I TKO'd my camera. Drat! Oh well.