Monday, April 6, Anthony Hipps and I hired Jeff Wilkins to show us a couple of his secret spots on the SoHo. It doesn't really qualify as a "great adventure," but Jeff put us on fish, and we caught a few dozen like this: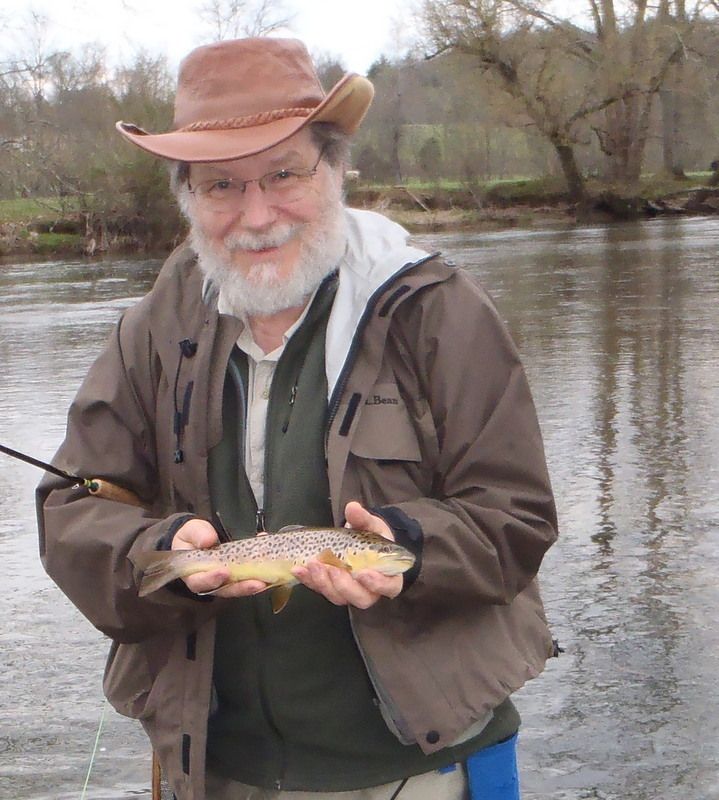 Nothing really big, mostly between 9" and 12" with the biggest being maybe 16". A good mix of browns and rainbows. Most were caught on a chocolate zebra midge, but there was some dry fly action.
We had intended to fish Tue as well, but when we got up, it was pouring buckets of rain. By 10am, it was still raining pretty steadily, so we cancelled our plan and headed east.