I was turned onto this river in 1981 by friends from work.
Made a couple a more trips and knew my old man would
like this place.
The old man started takiing me fishing before I could walk and had
showed me many places from CA to GA and we
have found others together in between over the years.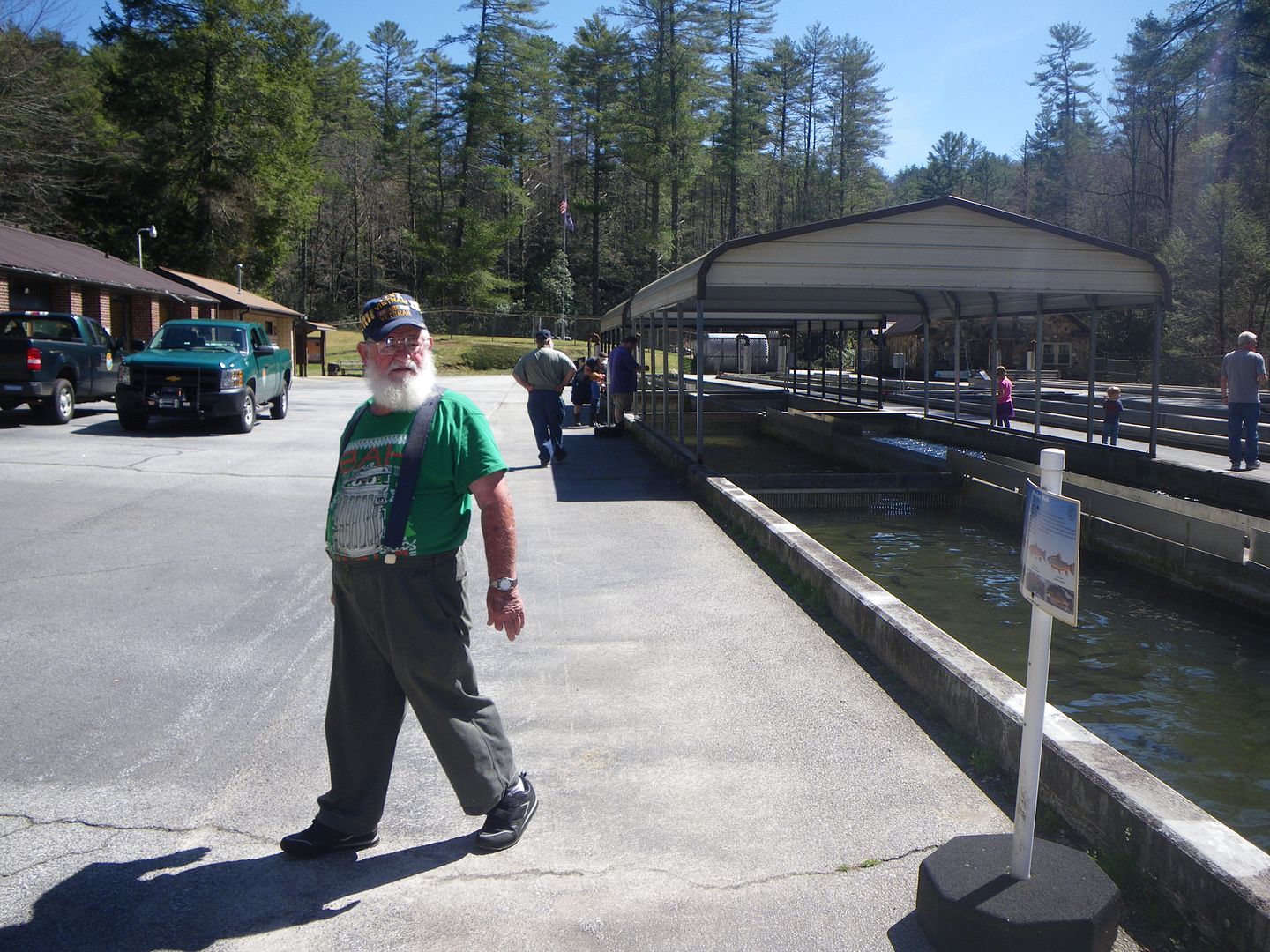 Finally got him up there in the spring of 1983. He too, was taken by that river...
In 1984 my youngest brother and oldest uncle came along and it
became a family tradition. Other brother, uncle and friends came along
a few times over the years.
In 1994 my son and nephew (age 3-4 ) made their first trip to the river.
Irregardless of the tears and gnashing of teeth by their Moms.
The boys wondered about the rules... We told them there are only 2.
#1 We'll have fun even if it kills us. #2 What happens at the river stays
at the river.
Here's DJ (my nephew),Garrett (my son) and me when
they were 7-8 years old.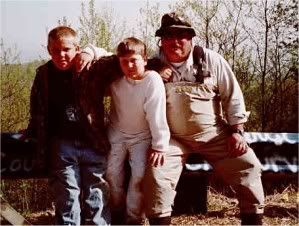 We made 21 yearly trips through all kinds of conditions. Then things went
awry.
After an 11 year hiatus we made it happen again. Due to the closing of our favored camping spot, the possible cold rainy March weather and not wanting to waste time setting up camp...
We booked an already set up wood tent.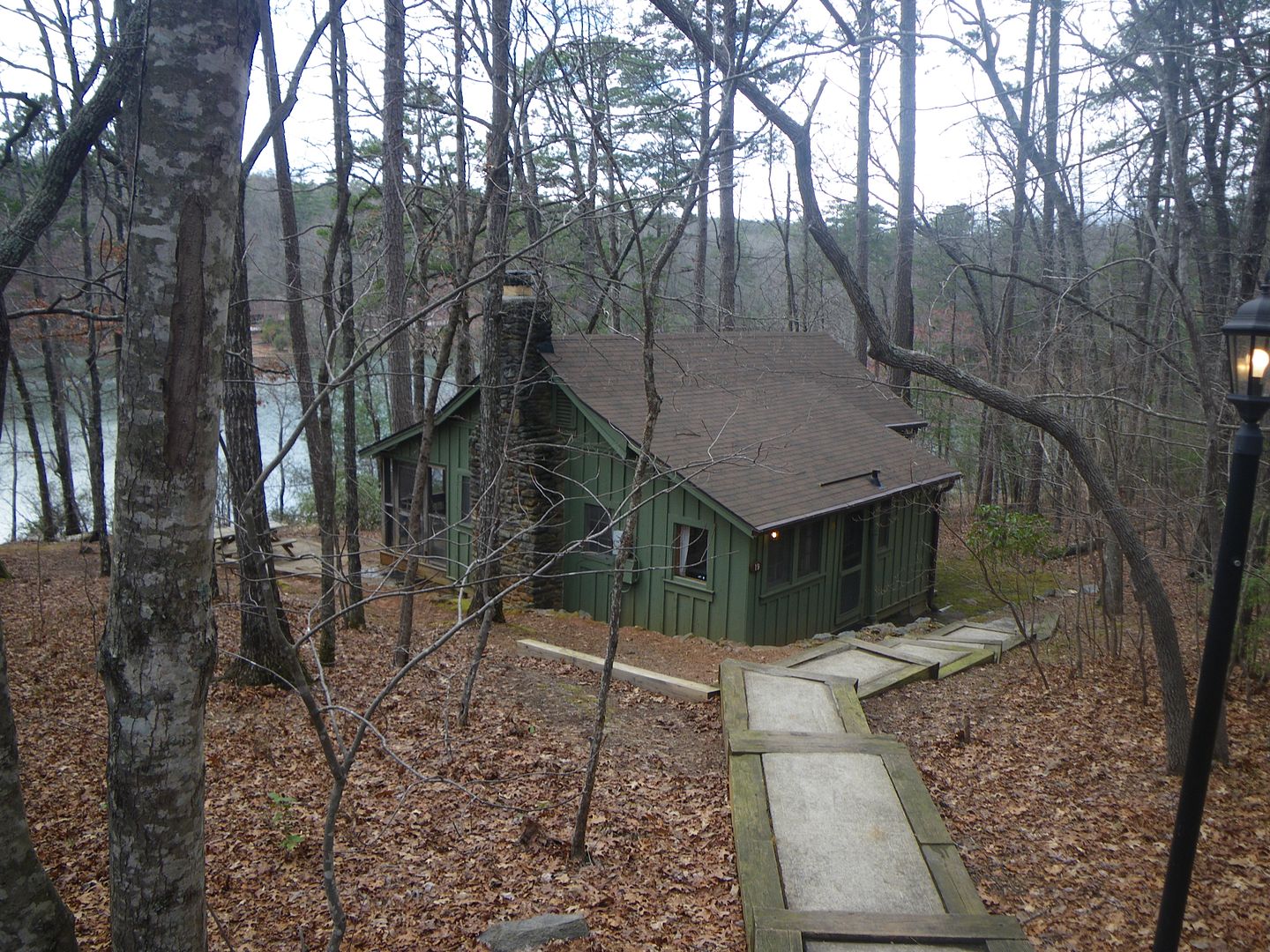 Here we are this year with DJs son (my Grand nephew Bryson)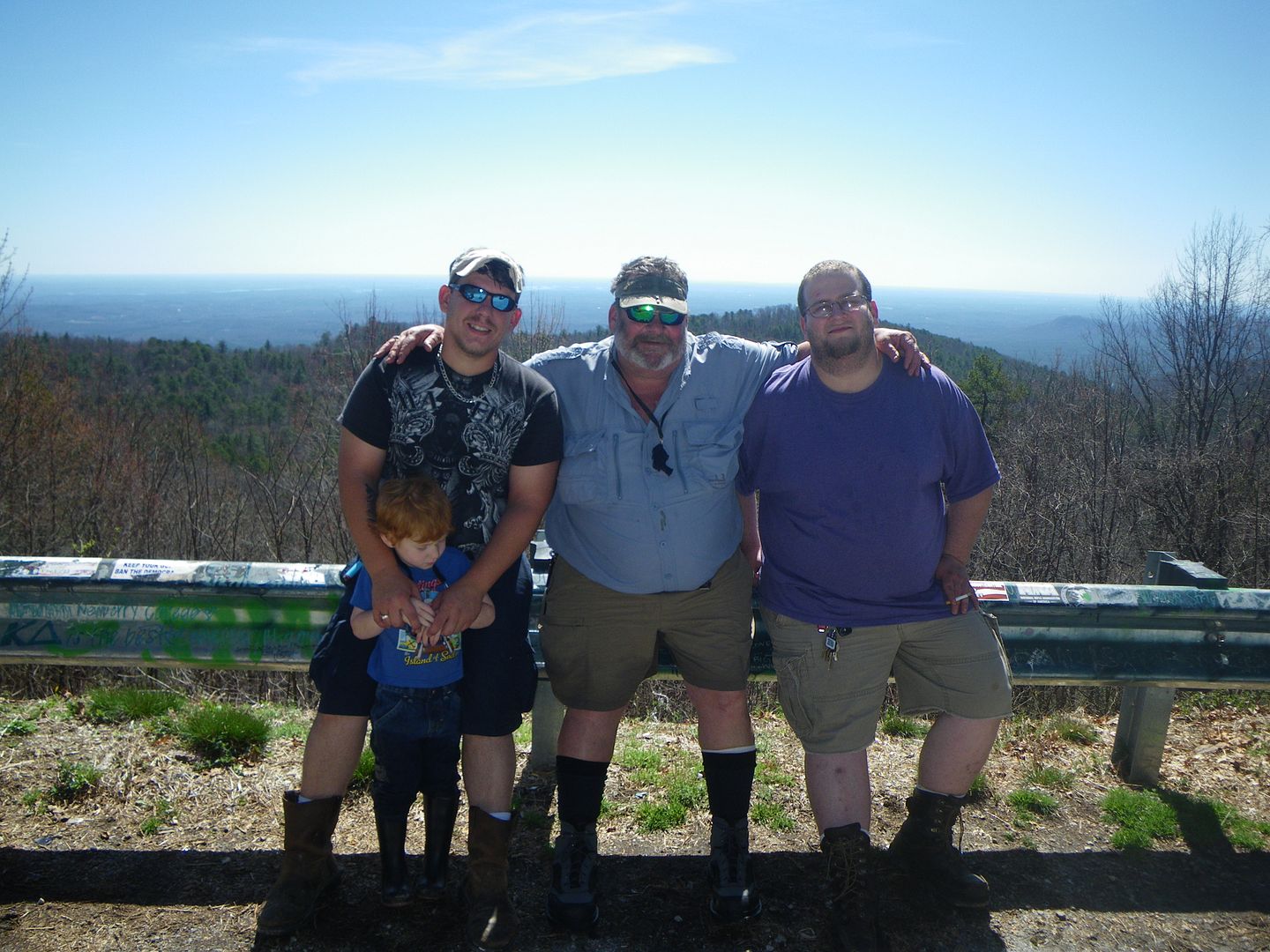 Lotsa memories from traveling gravel roads...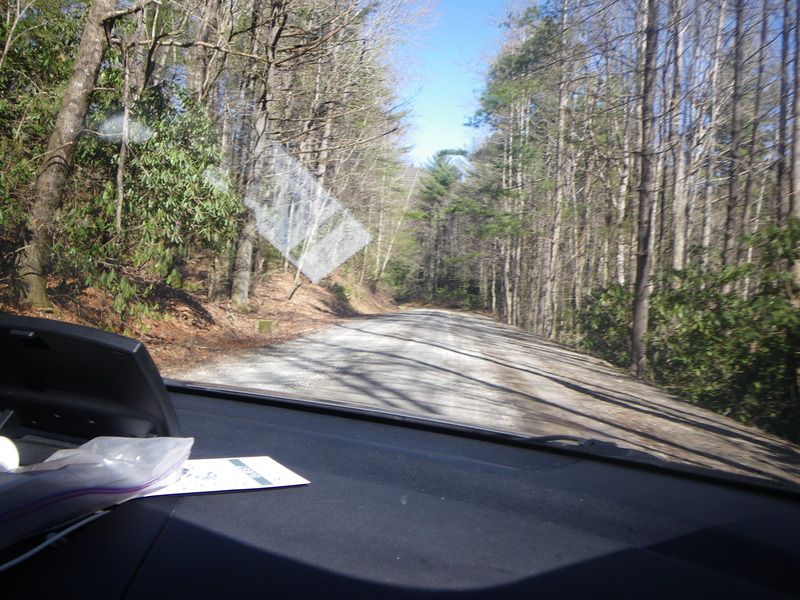 Adding a fourth generation to the family tradition: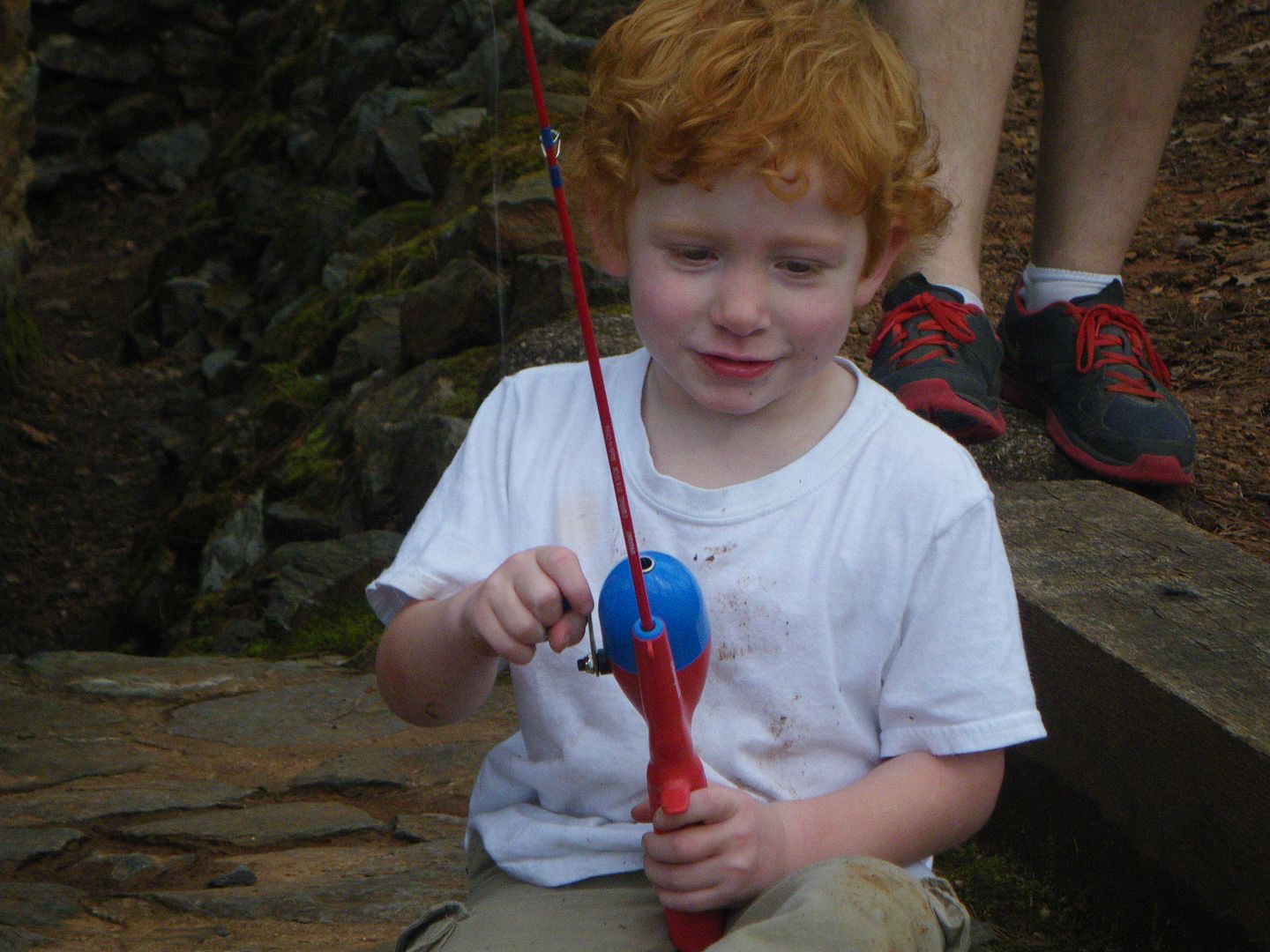 More pictures: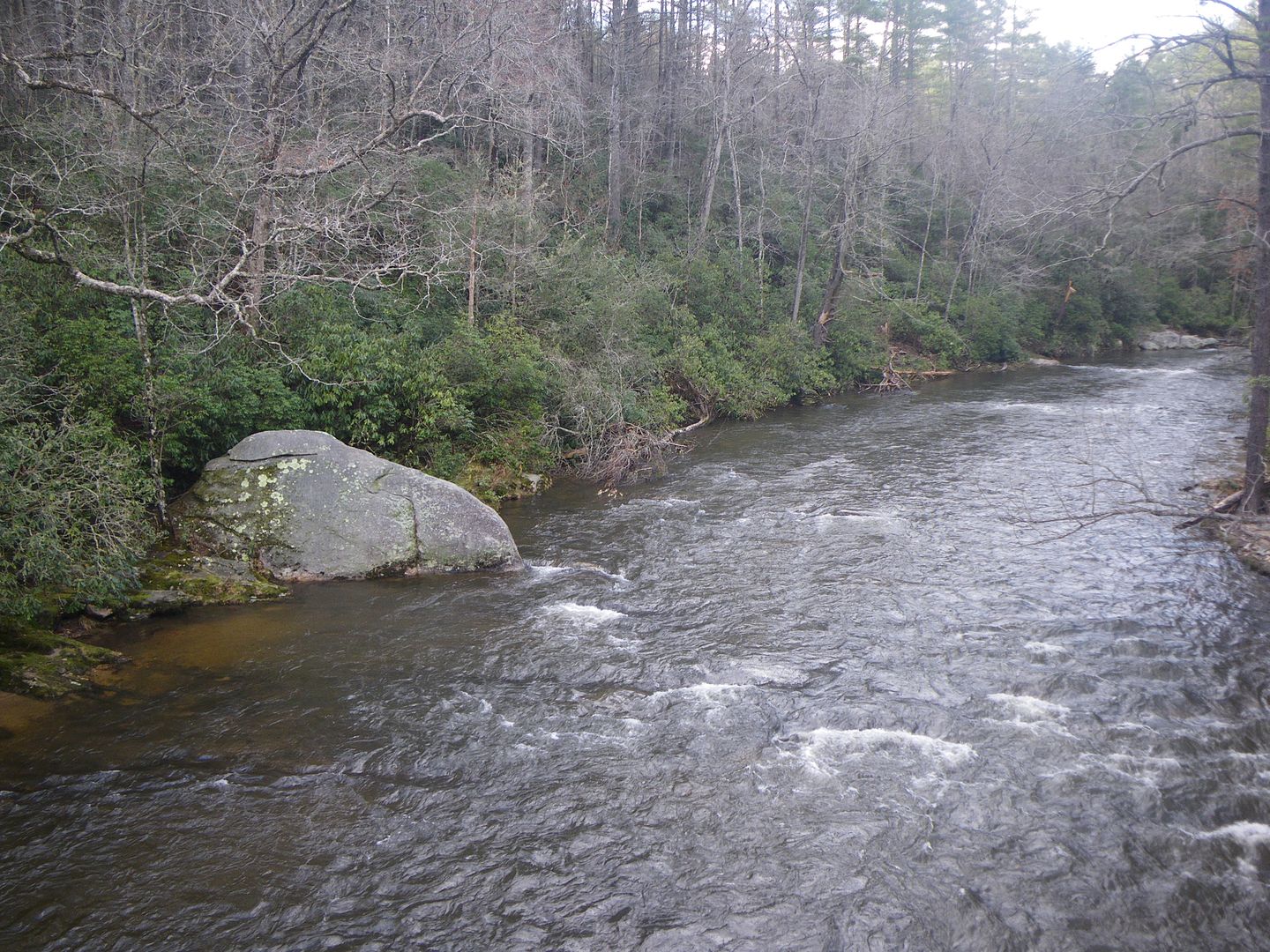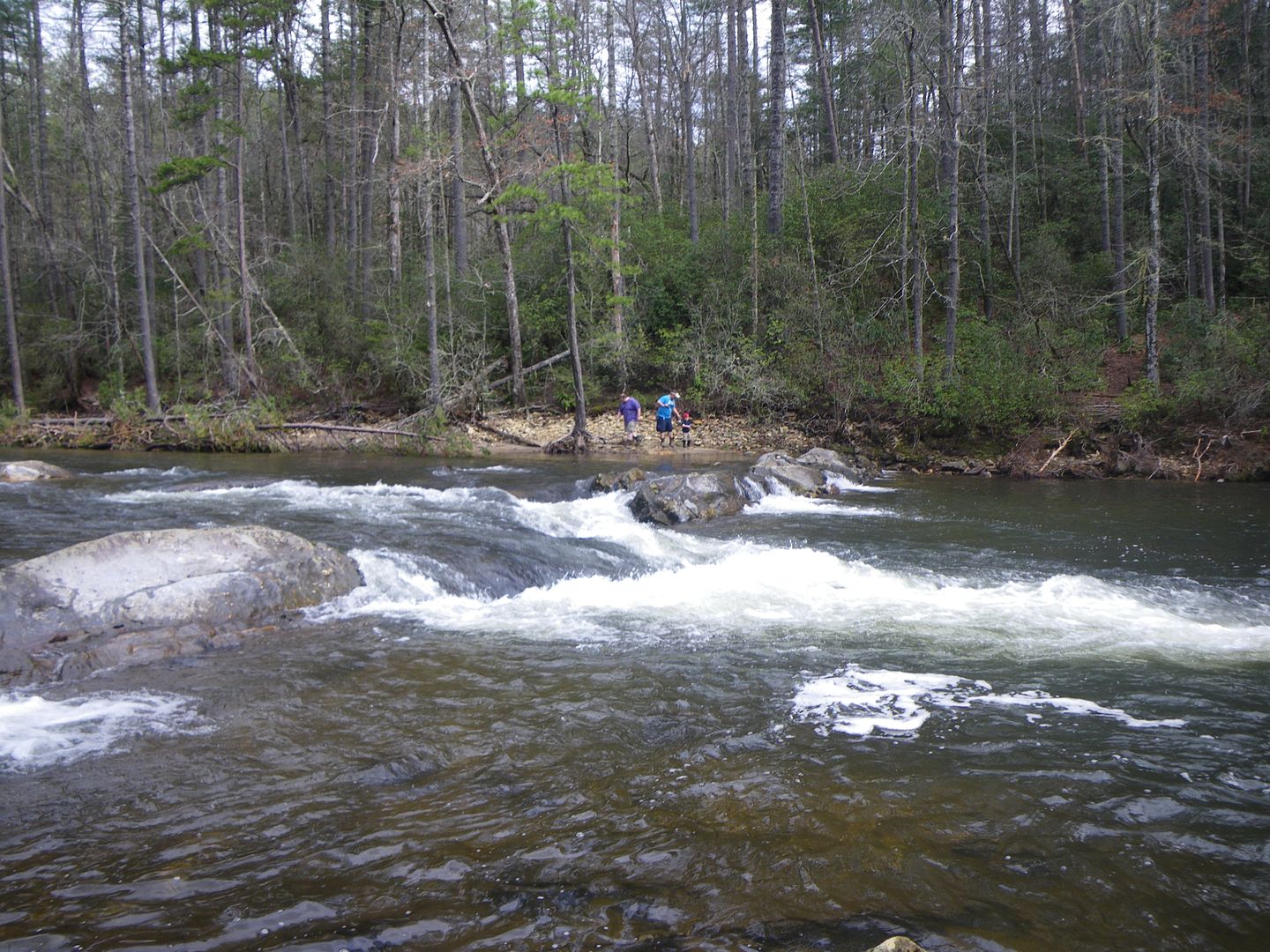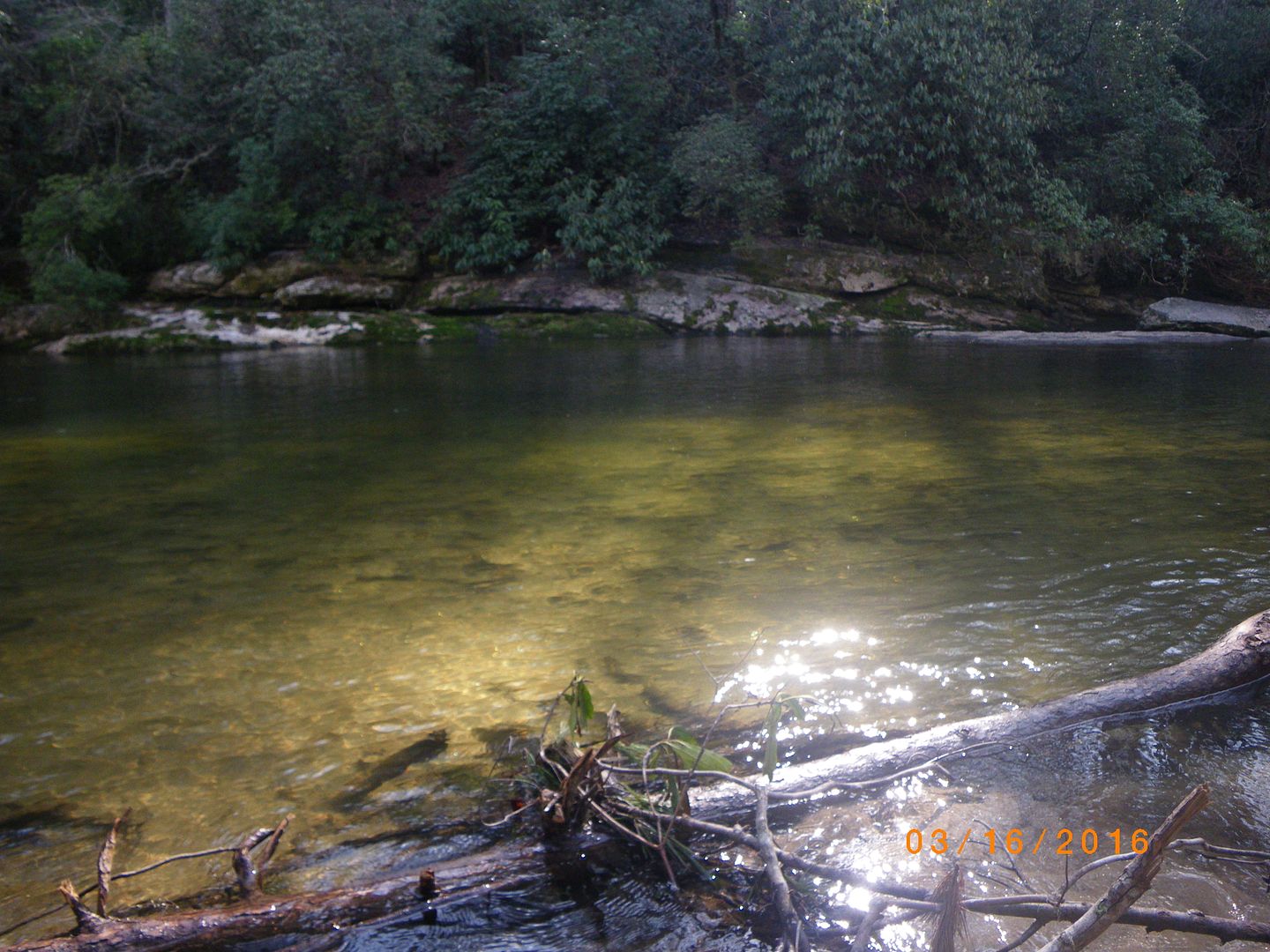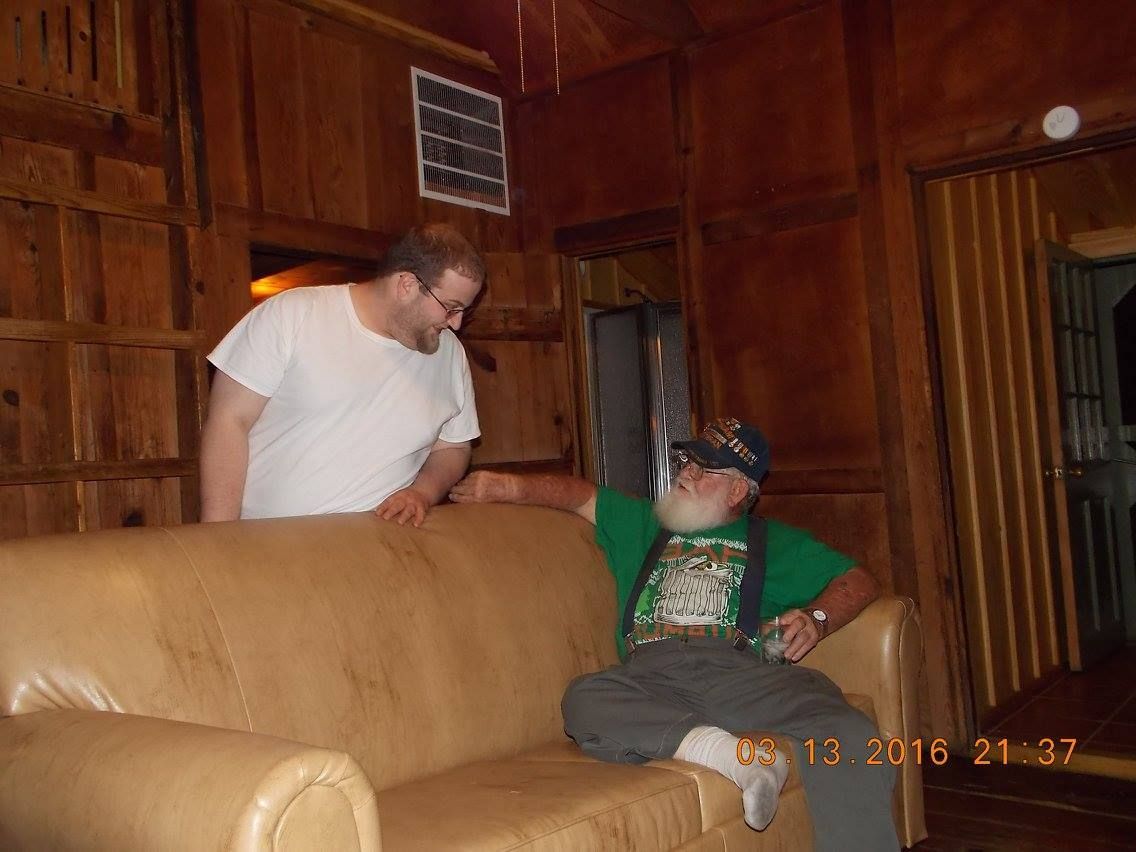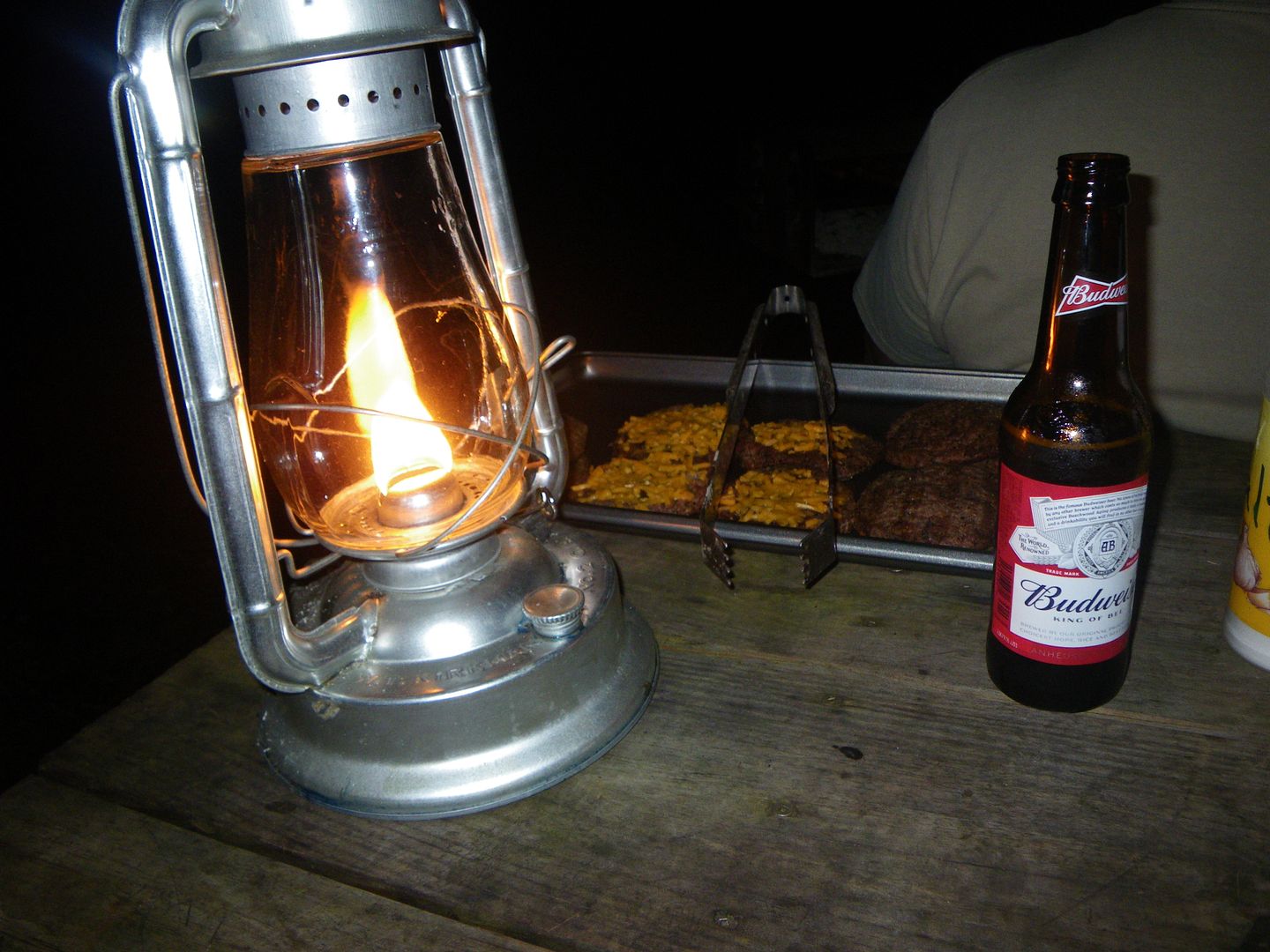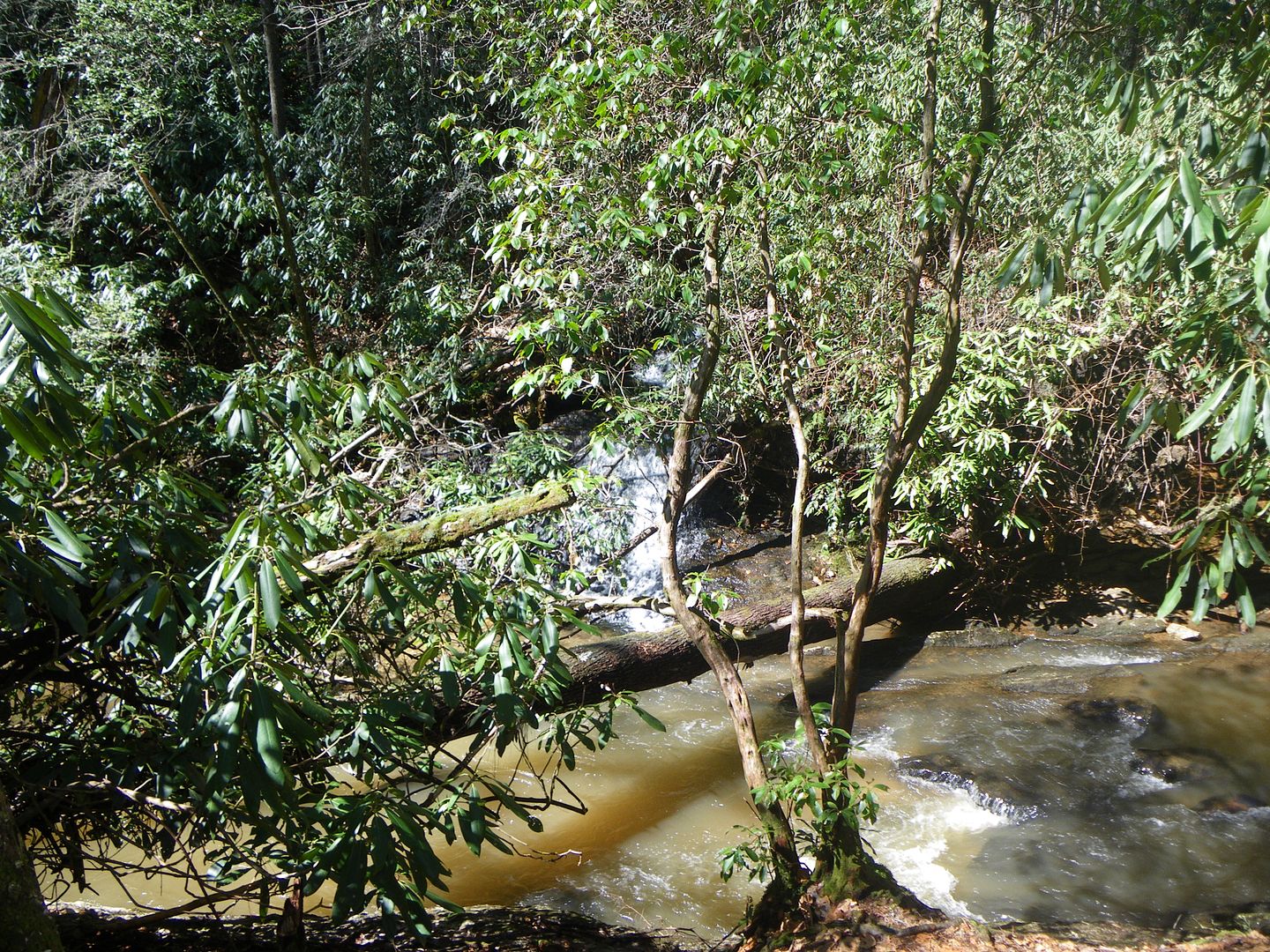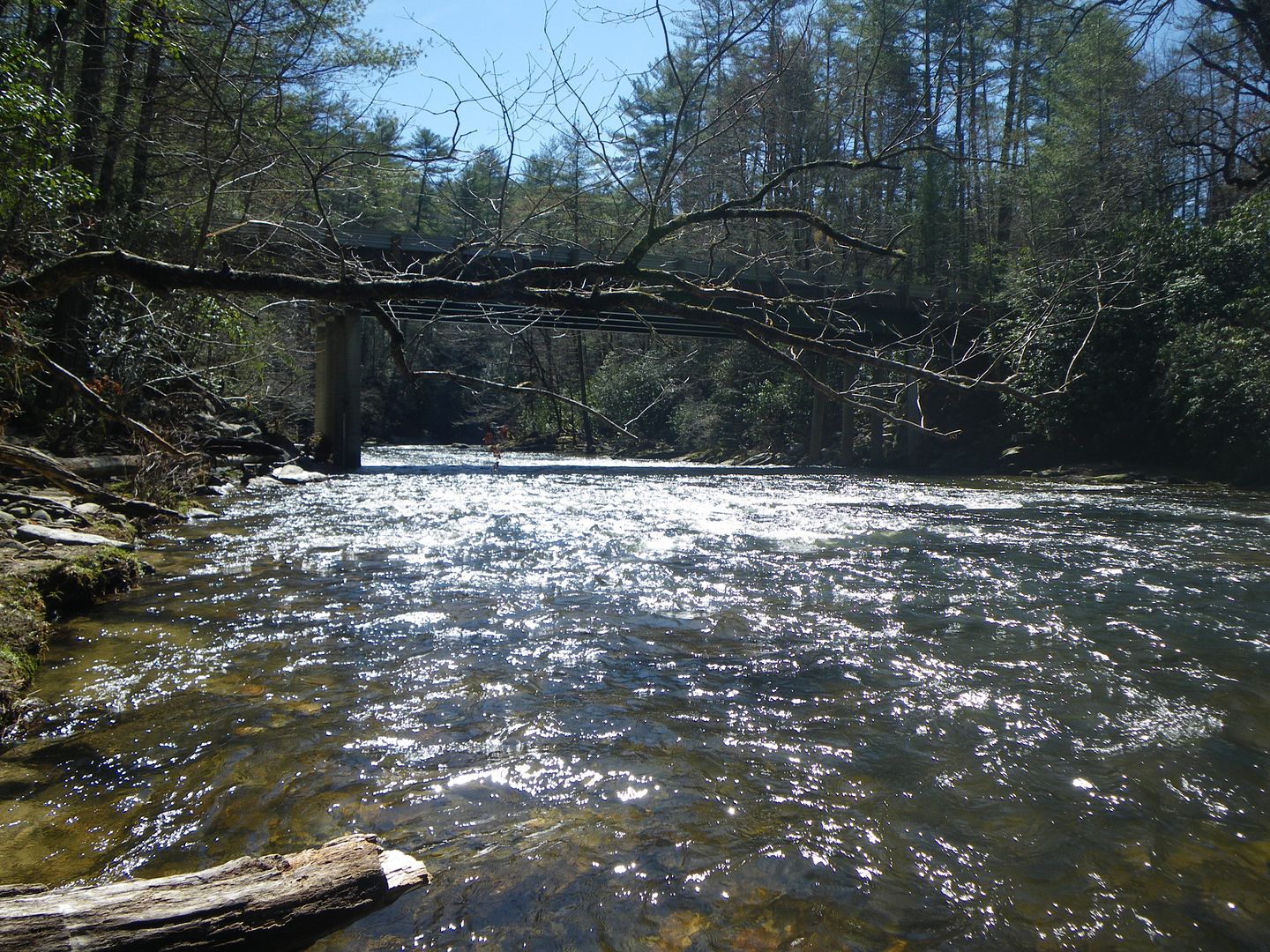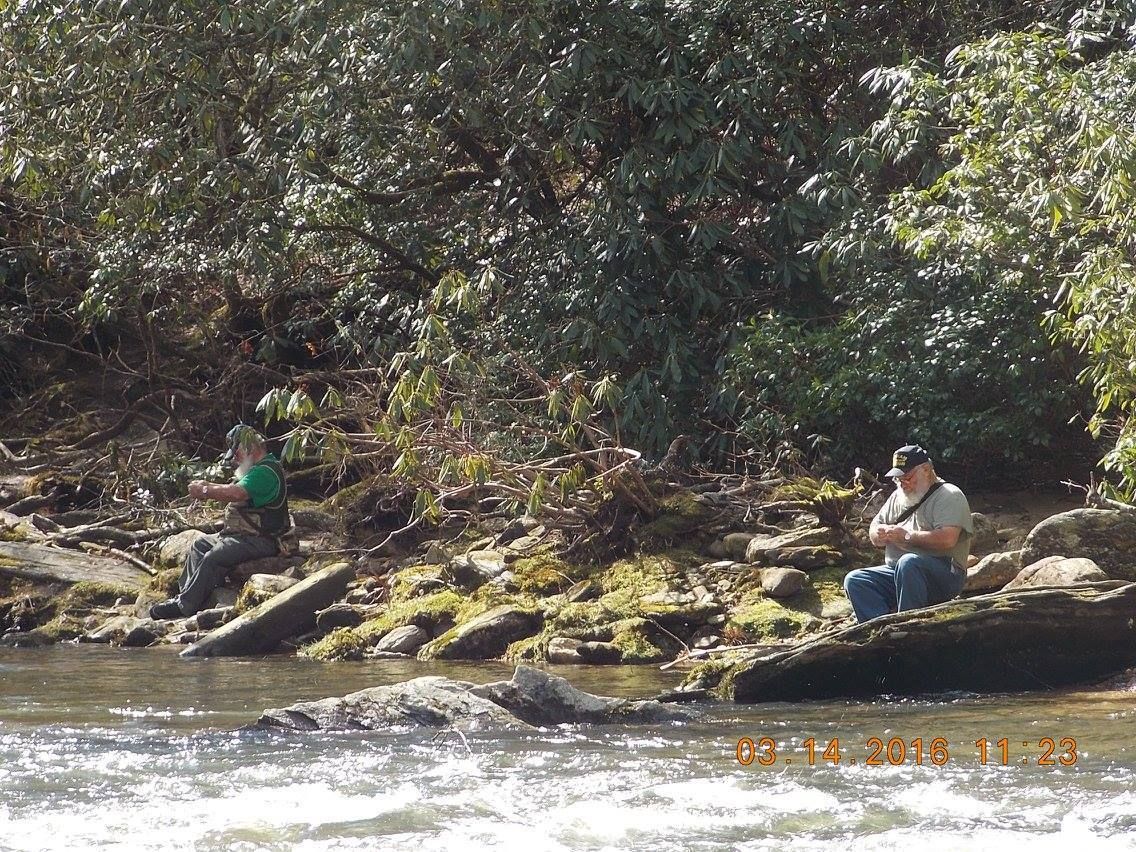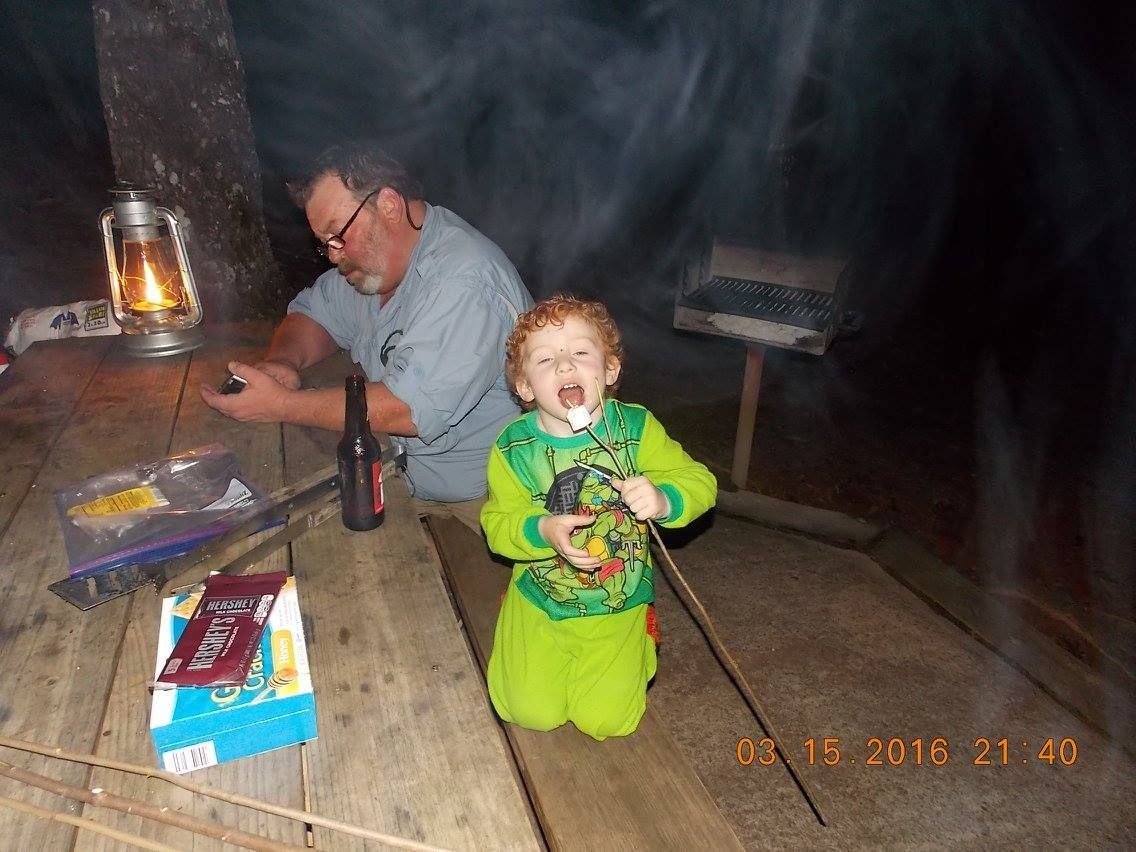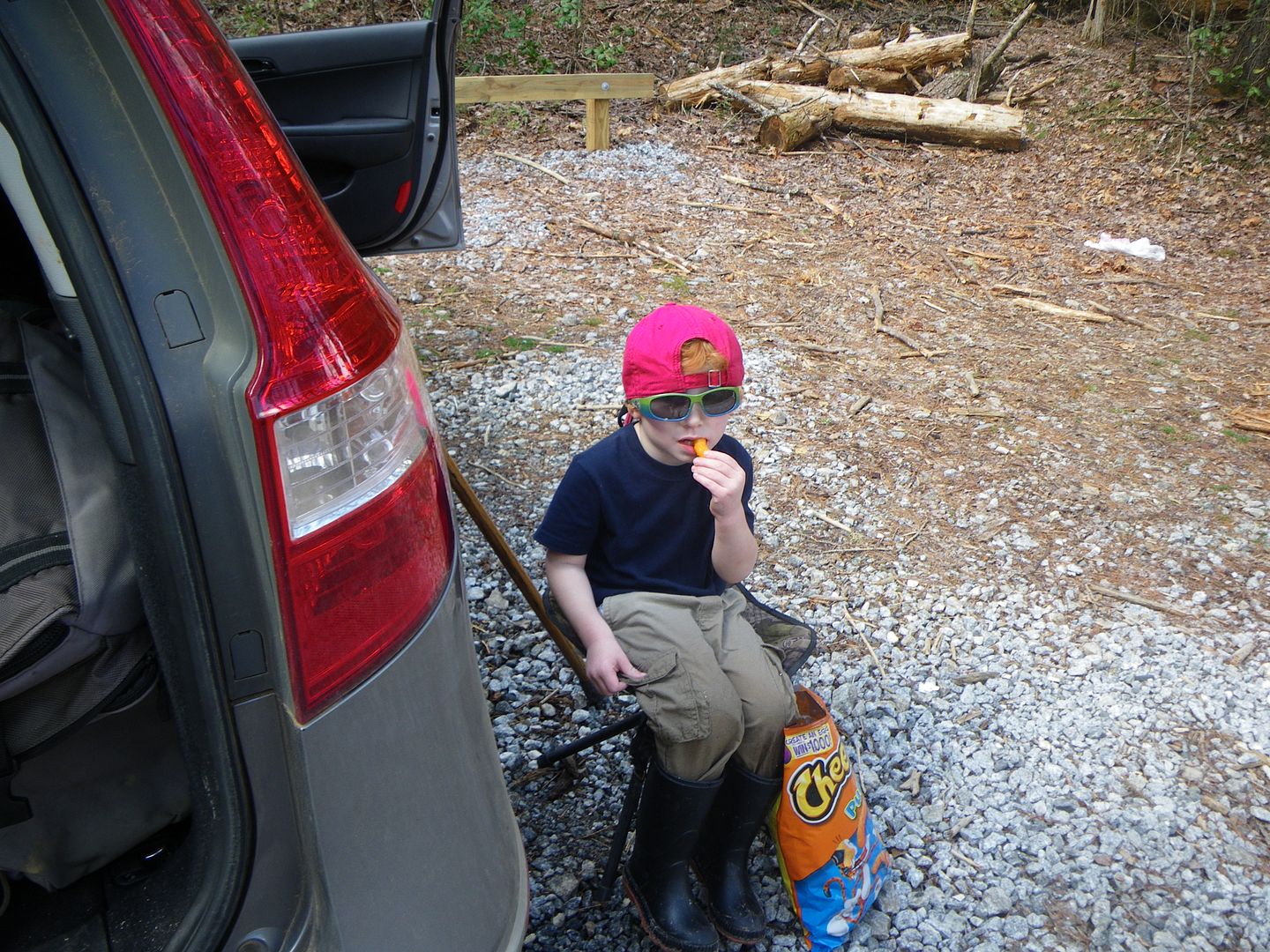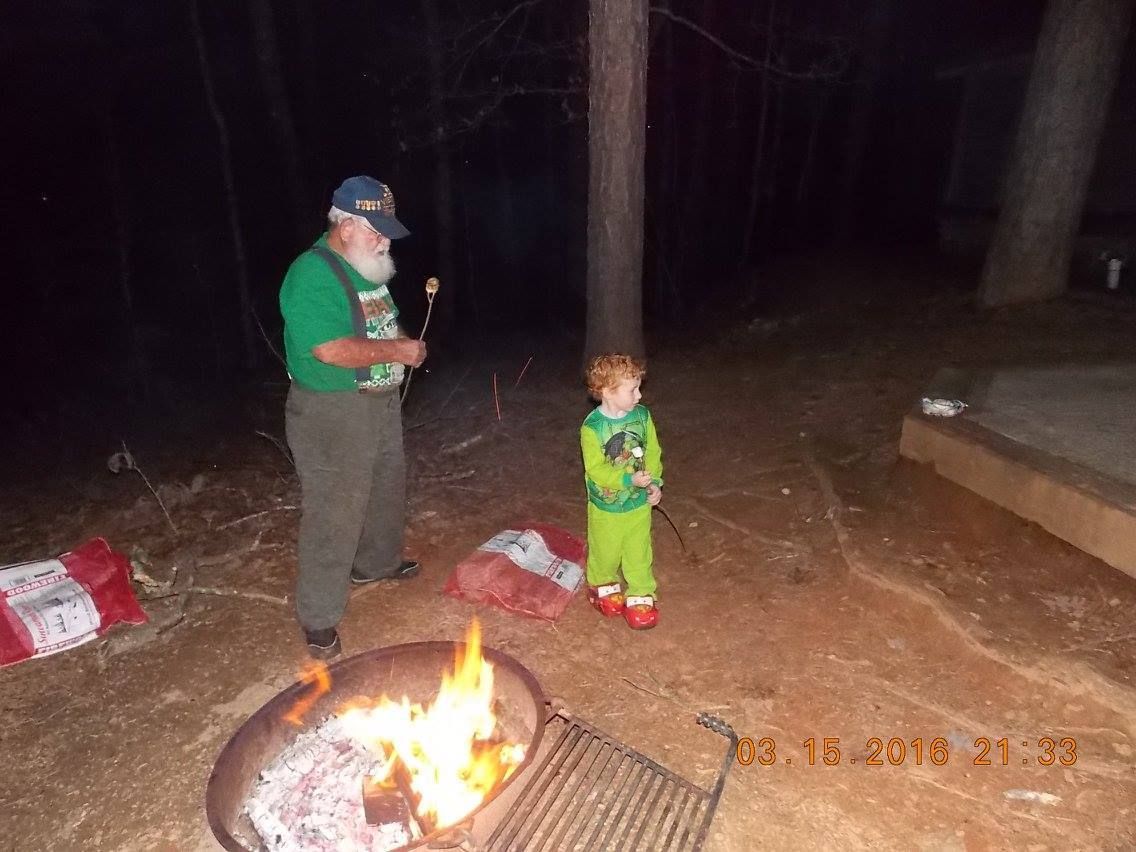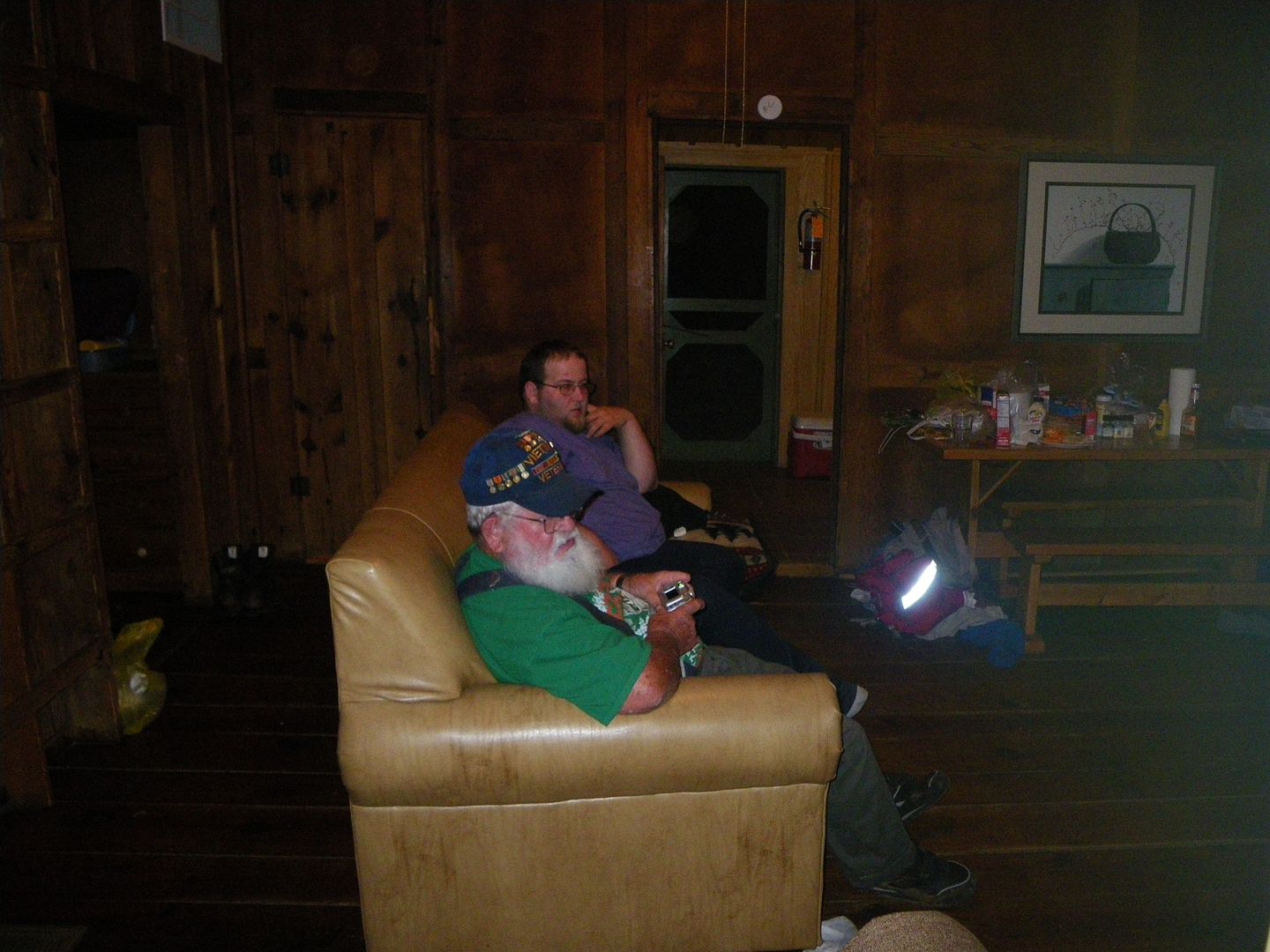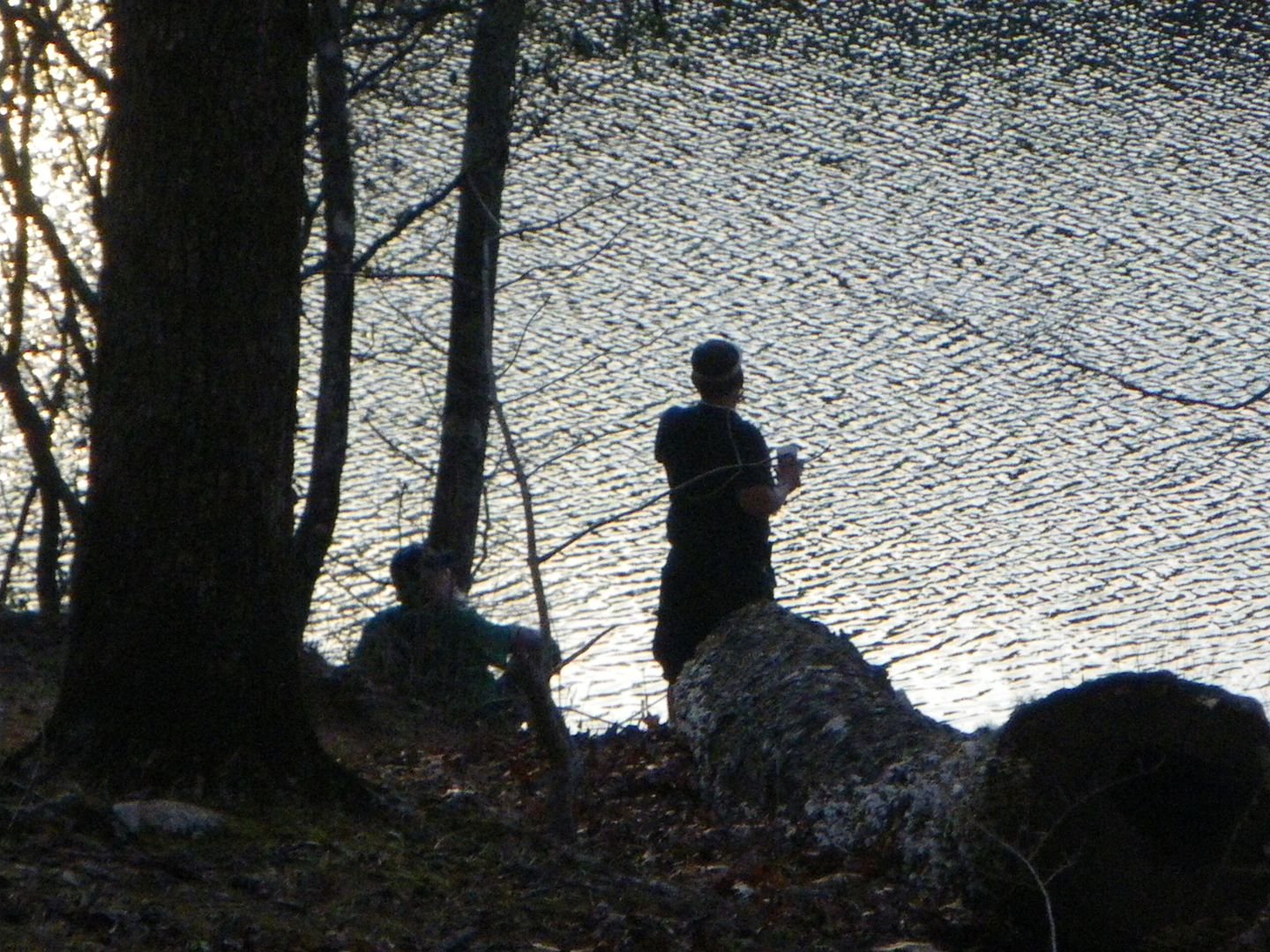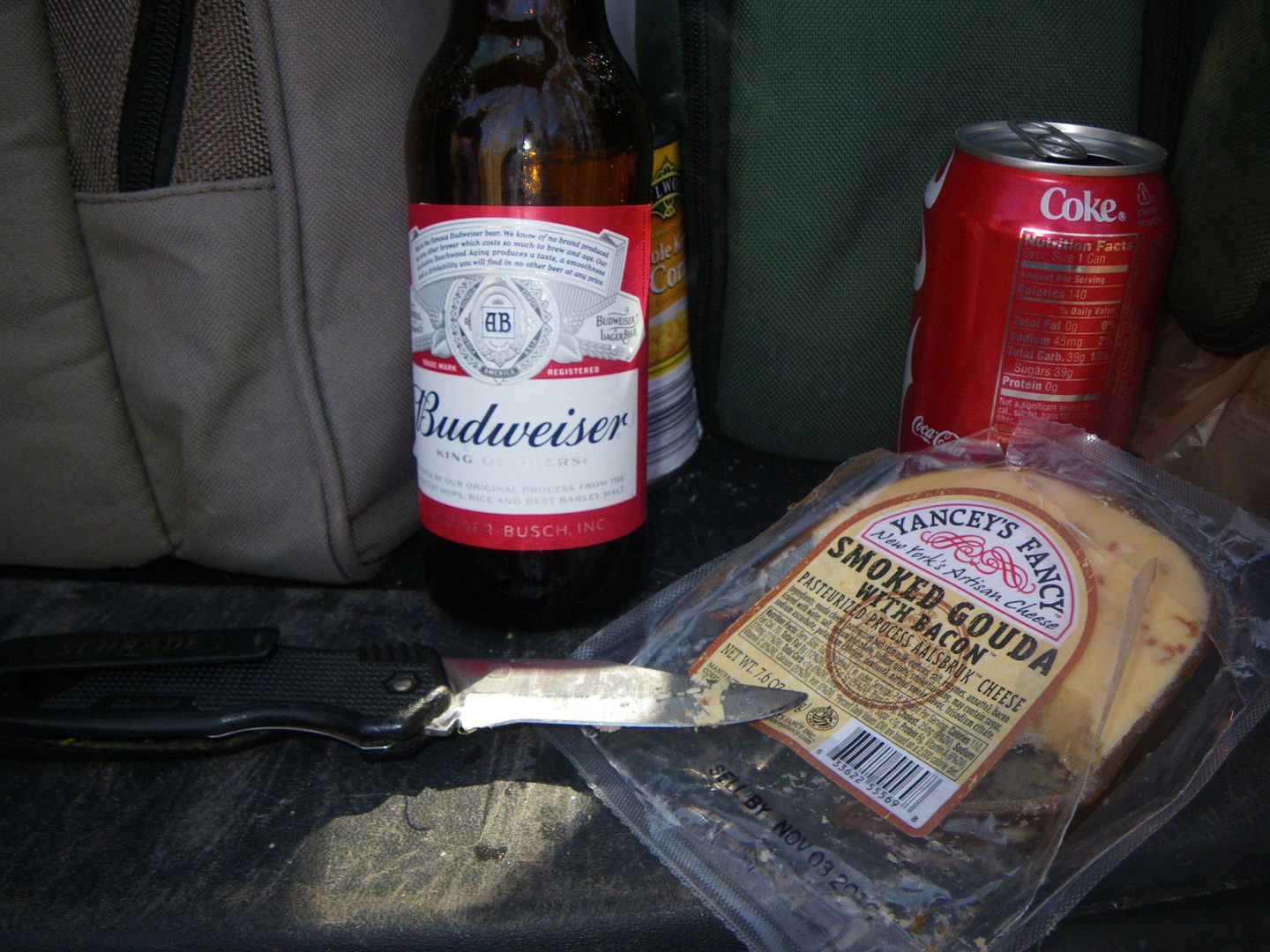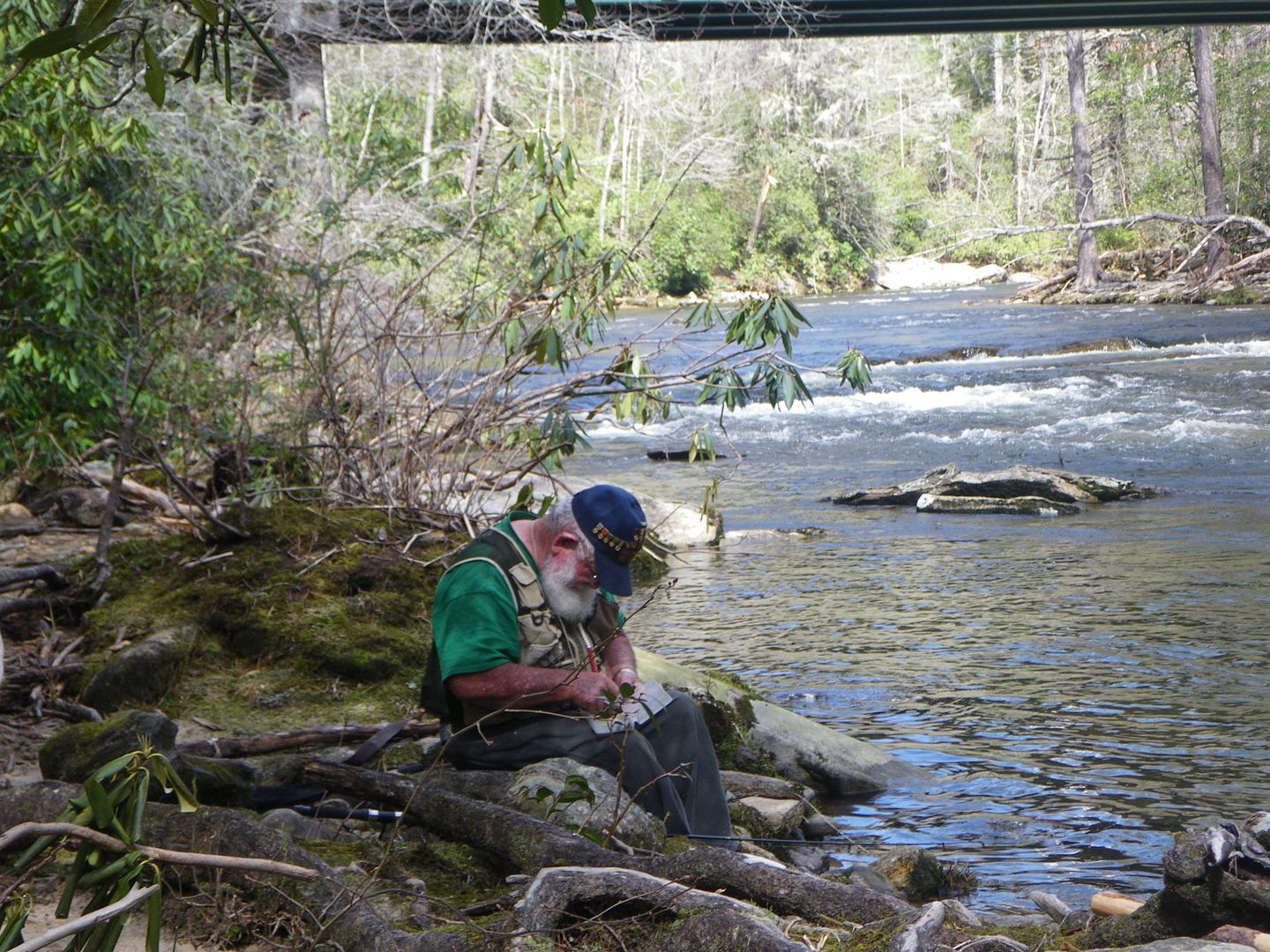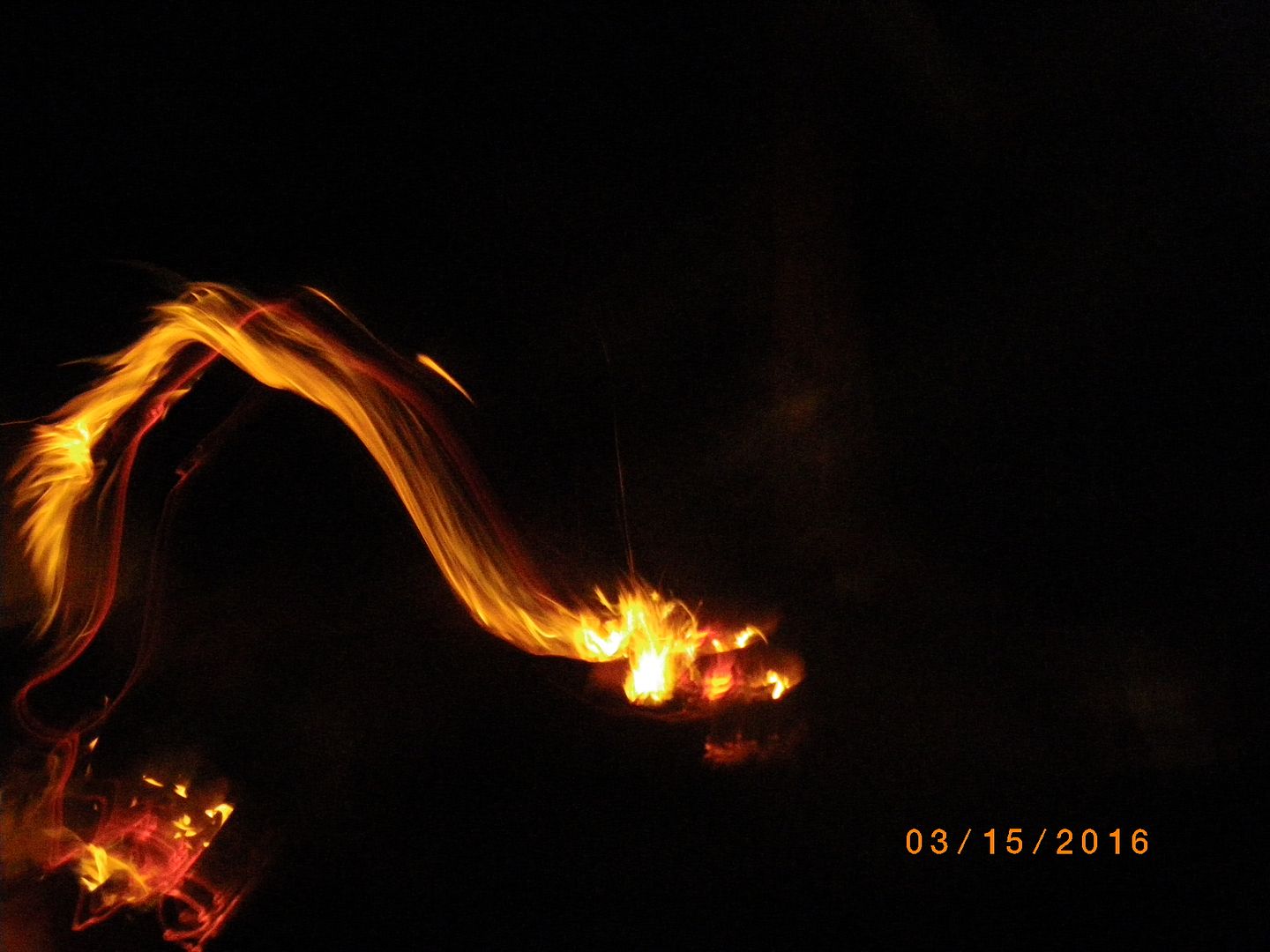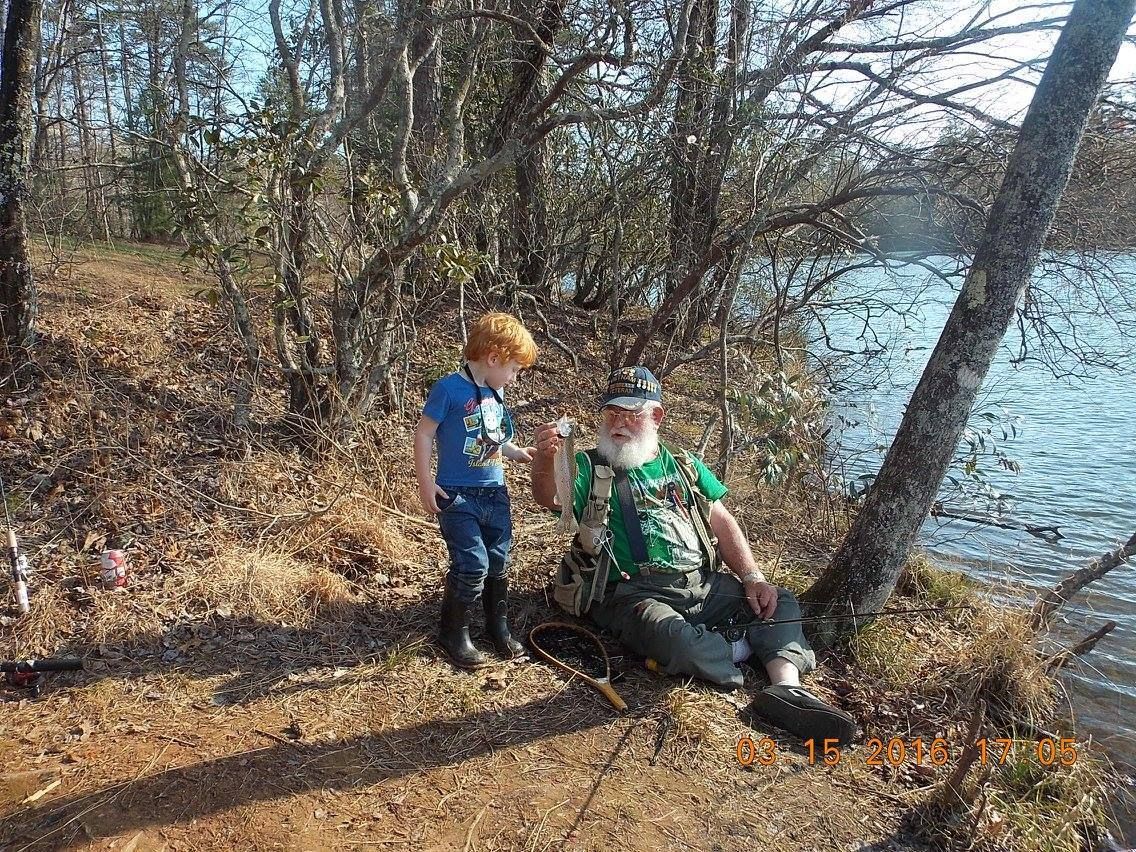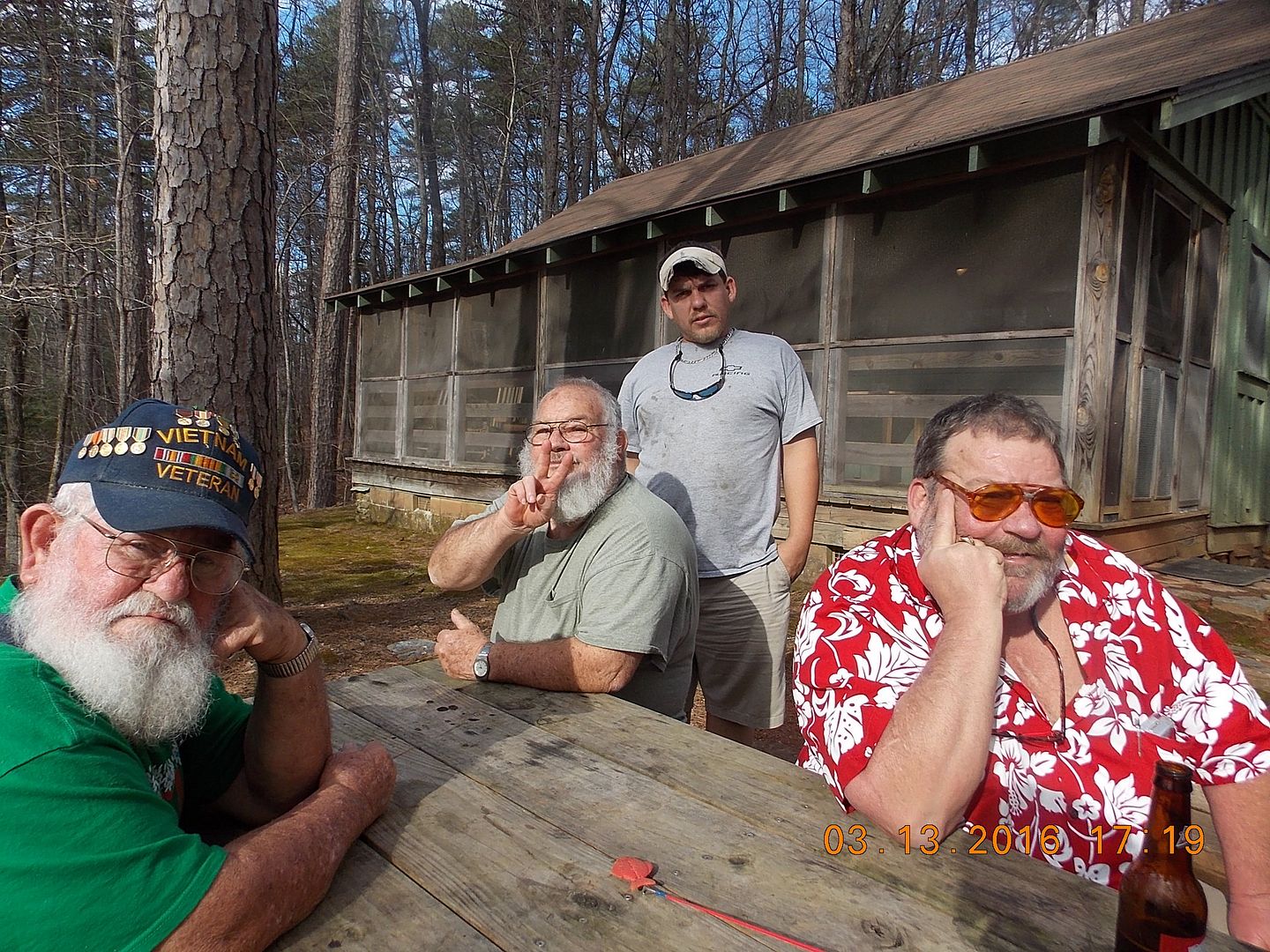 Here's the hardcore clan plus the 4th generation: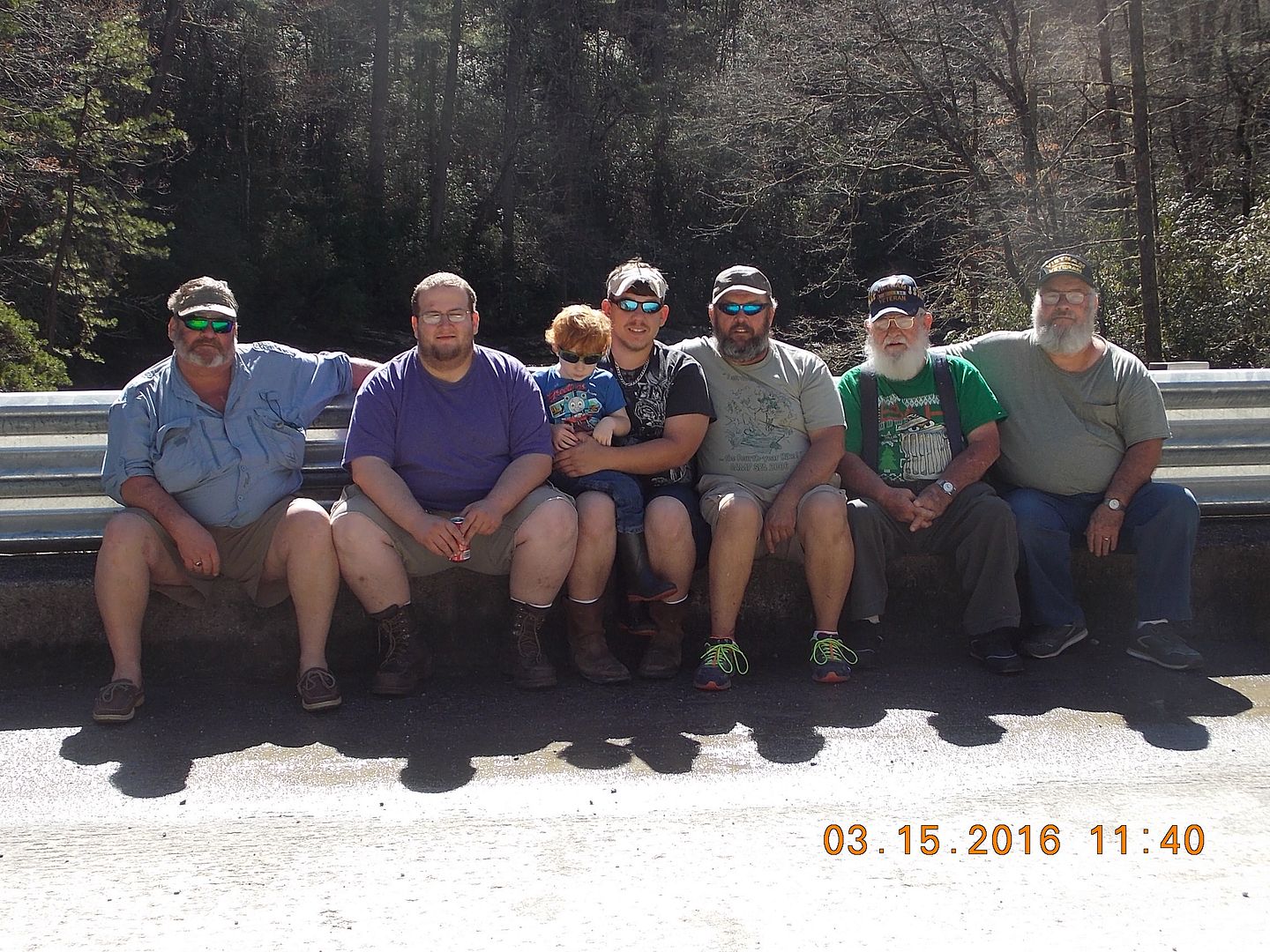 Was standing in the river on our last day just before we had to head back
south, had caught my only trout of the trip.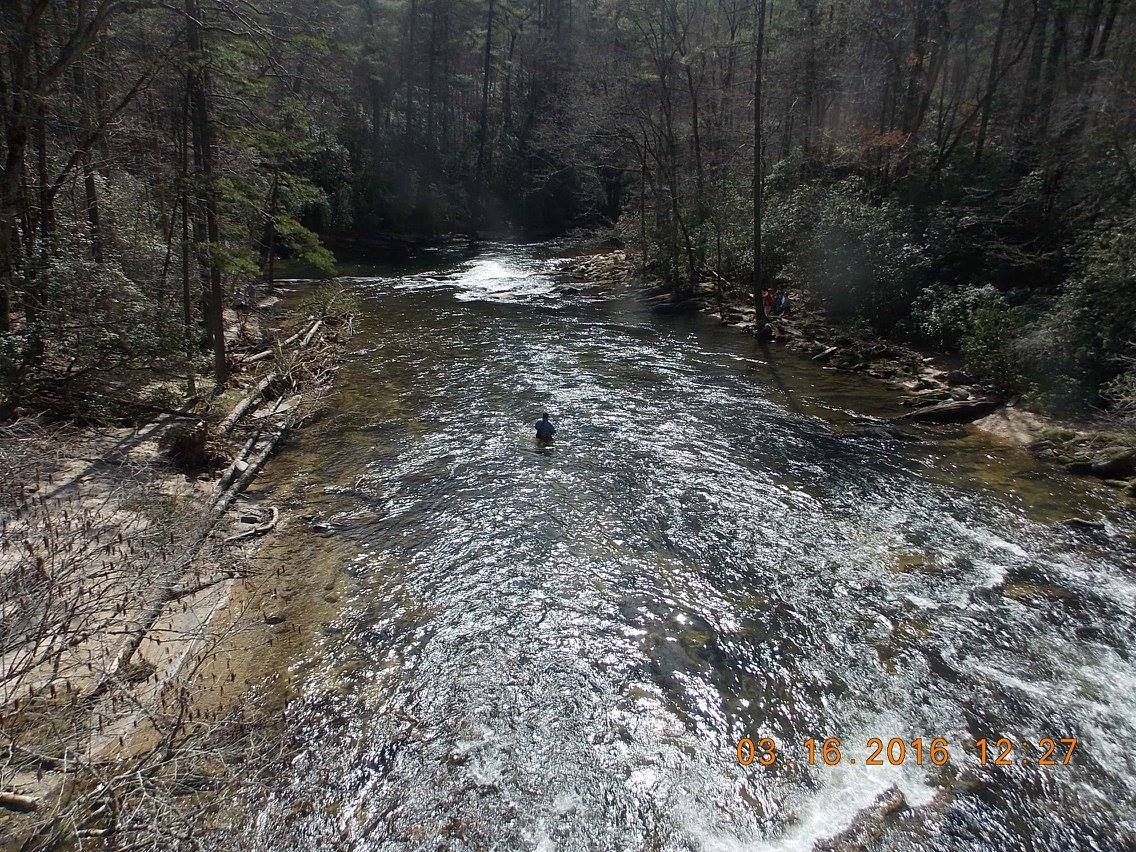 Reeled up, lit a smoke and was storing the memories in my minds eye, looked across and saw the
old man pointing... nodded my head at him and through blurred vision snapped a picture of him, my son and uncle.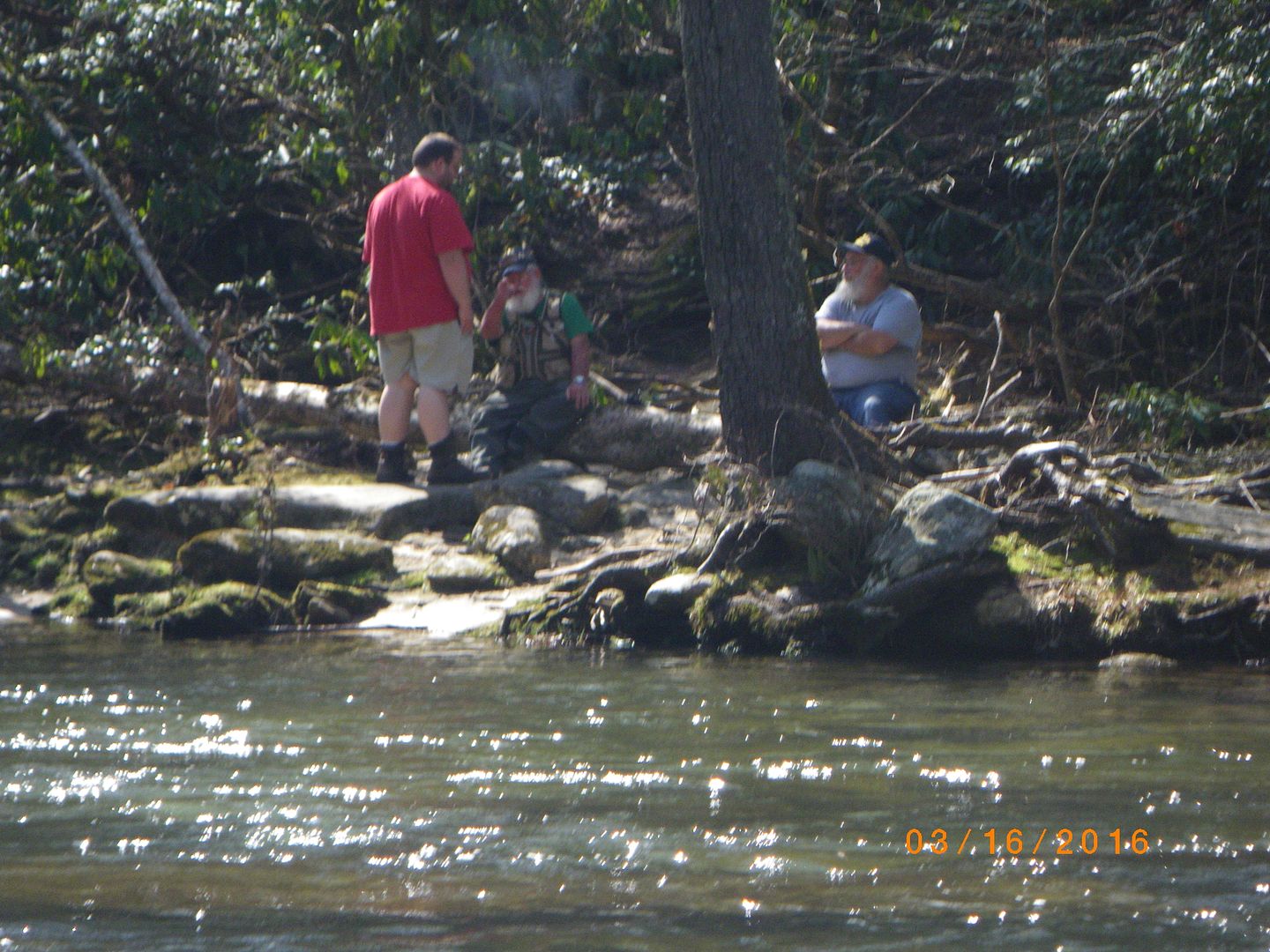 Walking back to the cars I was flooded with emotions. Only a small hint of sadness that Dad and I had many more trips behind us in this life than ahead...
Most of it was humbling awe and joy that I have been blessed
to have such a man in my life.