Me lady's first real effort at fishing soho yesterday. We weren't sure if water would be fishable after .5-.75" rain in previous 24 hrs. It was fine, actually perfect with a slight stain. Reached banjo hole on Big Springs Rd around 11:00 to find falling water, also perfect.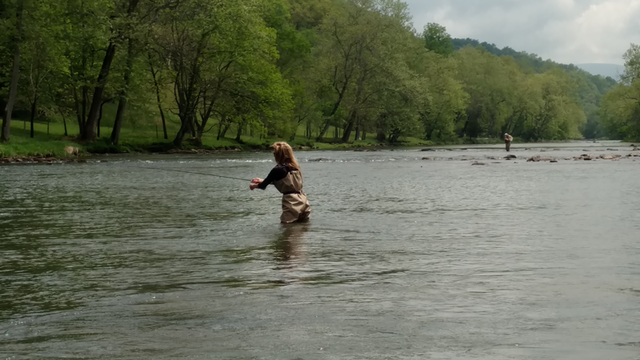 Got a decent fish pretty quick on sz16 FBPT & a couple dink bows on same and zebra midge.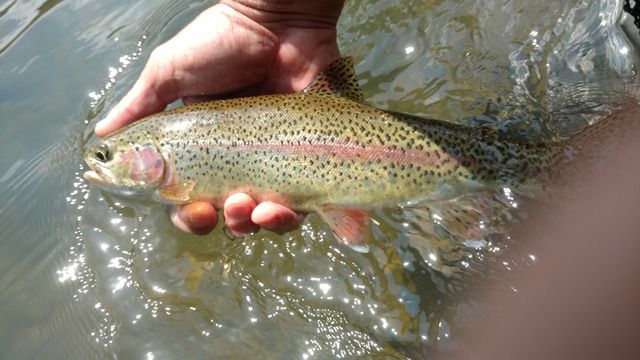 The rain and stain must have put them down somewhat; there was a decent hatch of sulfurs early afternoon but only random rises here and there most of the day. Did manage one 10" brown on a small sulfur sparkle dun.
She fished sz16 split-case sulfur nymph all day. Her first soho trout:
Always appreciate the wildlife & great outdoors -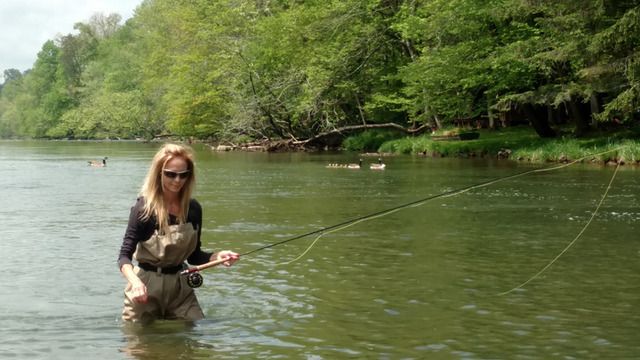 Then this one showed up to play: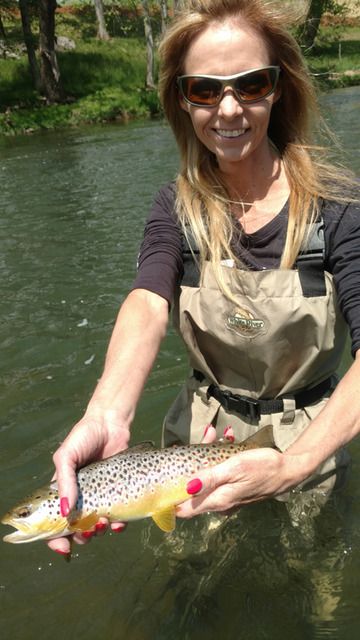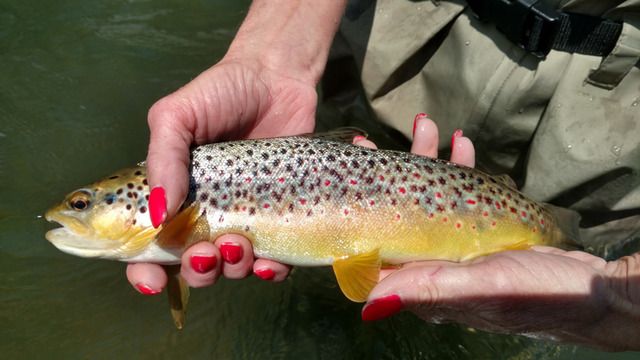 Had her shaking. Stopped not long after for a suds & lunch
Then one final brown, a hair bigger than the first one -
We'll remember this day for a long time!