Took my car to the service station this a.m. at 9. My mechanic looked at it and said to bring it back at 1 p.m. I went back home, stewed about the nice day shaping up, threw my stuff in the car, and headed out for a whirlwind trip. 2 hours or so to drive, hike, fish, hike out, and drive to the appointment. Very little fishing time was had, but a fine little jaunt nevertheless.
The trail down to the creek...
The creek (what little I got to fish)...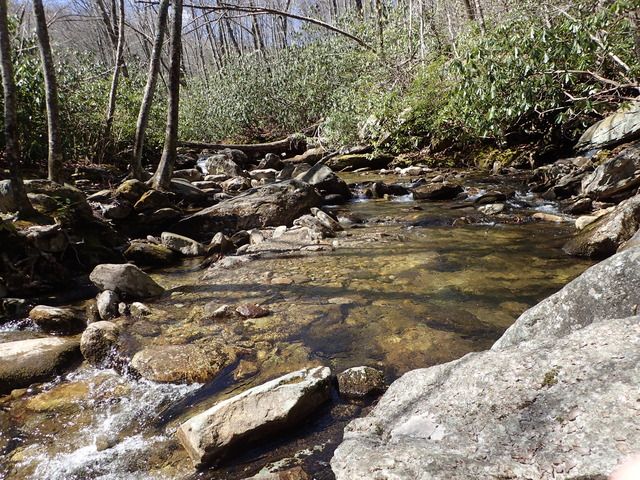 A little reward...