After some honey dues, fixing a flat tire and replacing the dead battery on the lawn mower...
Had a little while before dark to see ifn the wader repairs (serious multiple leaks I found the hard way at Left Behinds) had worked.
Figured ifn I was gonna stand in the cold pond to see if the wader repair(s) had worked... Might as well take a fishing pole.
Caught two dinks like this: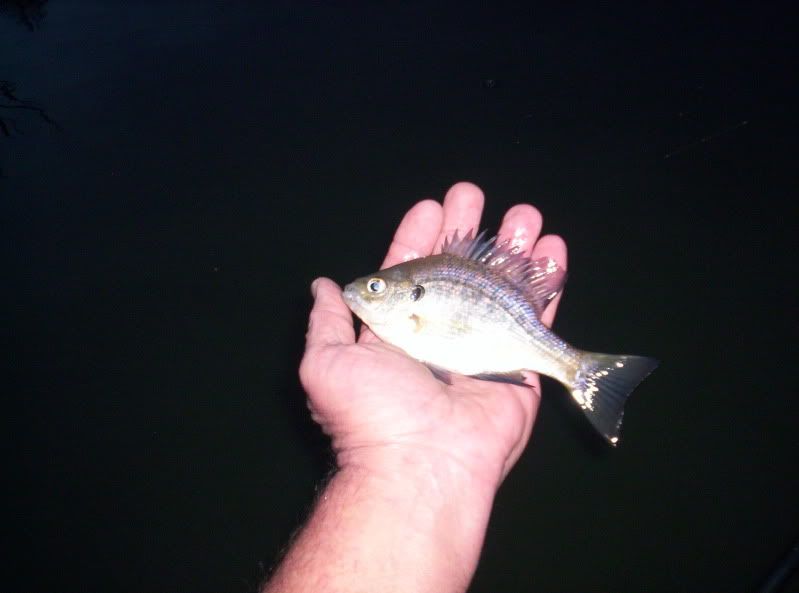 in @ 30 minutes and have reduced the leaks to two minor ones.
croaker