The dogwoods are blooming and the bass are biting.....and none of my sissy friends wanna go fishing
Started off a little chilly...not bad until the wind picked up.....caught a half dozen in the first 20 minutes.....a bunch of these guys....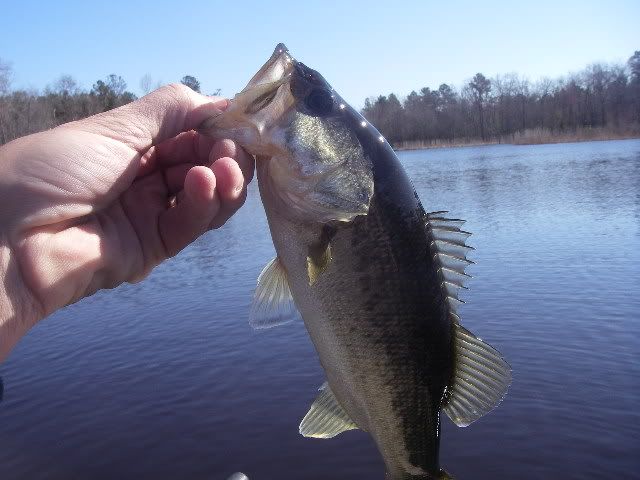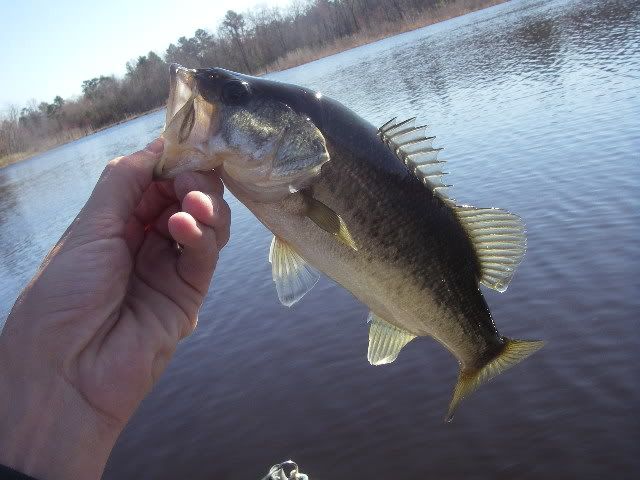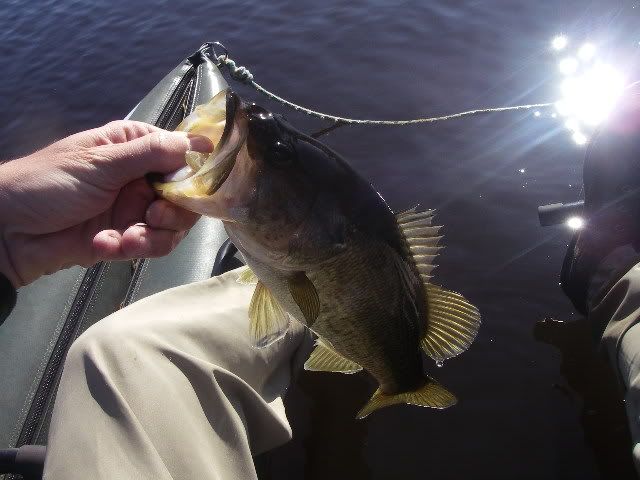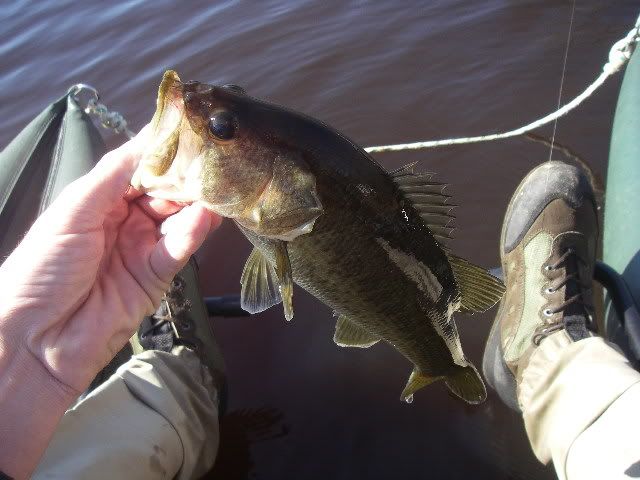 at first they all seemed to be the same size...right around a pound....they were all very healthy and fought well though!
then I had a lull in the bite...I moved towards the back of the pond and it seemed to die.....so I figured they must still all be up front closer to deep water.....so I moved back up front and caught a couple of dinks like these....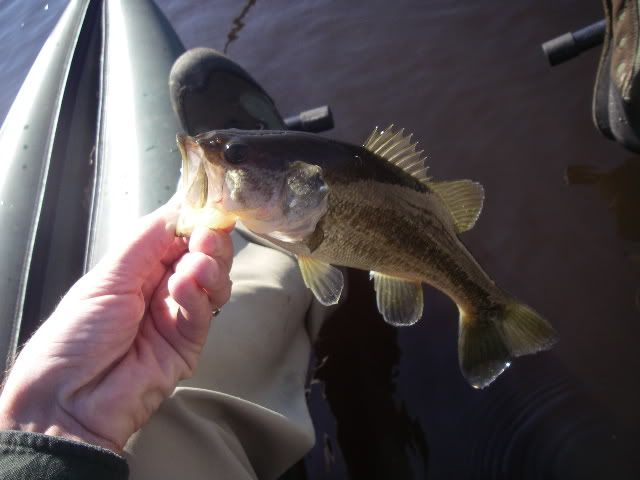 and then the big whammy....I moved to a corner in the pond where there are usually a couple of decent fish....and shazamm....one about jerked the rod out of my hand....he made a beeline for deep water and never turned back....as he continued to peel line off the reel against the drag...I figured I had to try to turn him soon....so I leaned into him a bit and heard that faitful "bink" ....gone
he had to be every bit of 7 pounds or more....possibly much more....never even had a chance.
I headed back towards the back again....and the wind started blowing harder and harder....I could'nt hardly keep the toon in place and it was starting to whip back and forth really bad....I threw into some shallow water with a few pads starting to emerge and got another decent one of a little over a pound....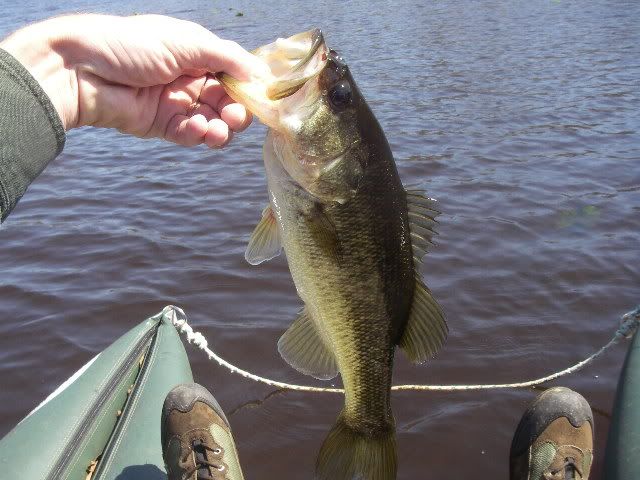 but I just could'nt take the wind....so I headed back up front for some solice from the blistering gusts of wind....got back to the little corner and managed these two.....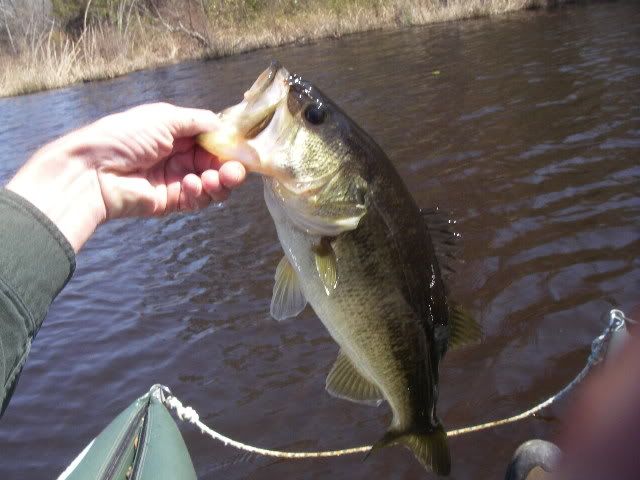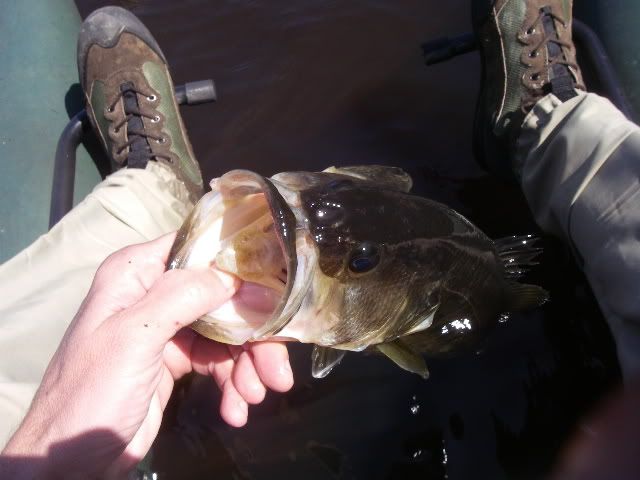 the big girl did'nt show her face again
got to be 1:00 and figured I better head on in and get ready to pick the girls up from school. Aside from the wind....about as good a day as I had hoped for...hoping tommorow and thurs. might even be as good or better!!
Might try for a few brim tommorow if it gets really warm...and hopefully less windy!
Billres....ya know your welcome to come anytime!! Hell anyone else is for that matter.....
any takers??

_________________


"The fish and I were both stunned and disbelieving to find ourselves connected by a line."

William Humphrey