went out for about 3 hrs Wed. the weather was beautiful....no wind....but no fish either.
I started with a small hopper to see if the bluegill were biting and got not a whiff.....then gave the Dr. Death a workout for the remaining 2 1/2 hrs ....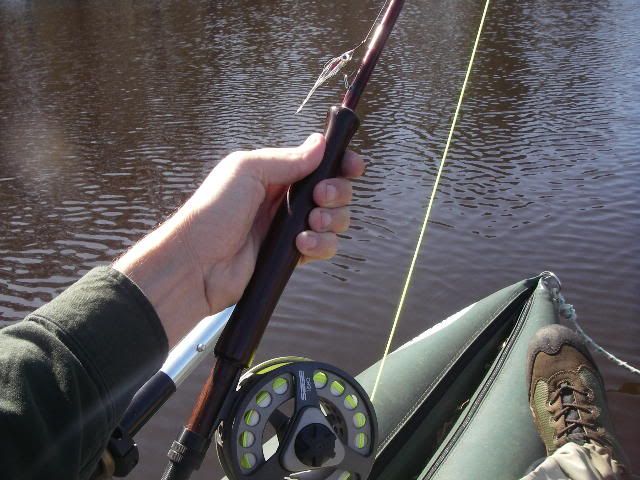 all the way around the pond and not a hit....the water is stained a tea color and visibilty is about a ft. so unless it fell in front of thier nose....I'm guessing that was the issue.
Went back out yesterday for a few hours but the wind was again howling...so went back to the spinning rod.....I got a few runt bluegill and two pretty nice sized ones....but still very slow. The biggest one was about 3/4 of a pound and had a vibrant orange and yellow belly...but lost him trying to lift him over the rope on the front of the toon.
Also caught a couple more bass....but slower than the other day.....
small ones....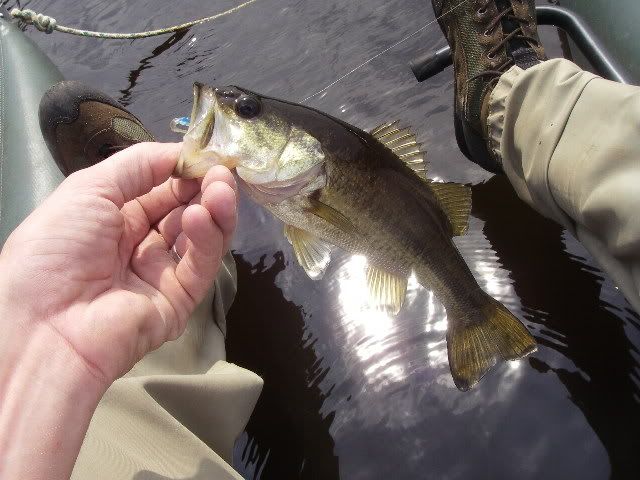 biggest one....
had a cool fly over from an apache helicopter too....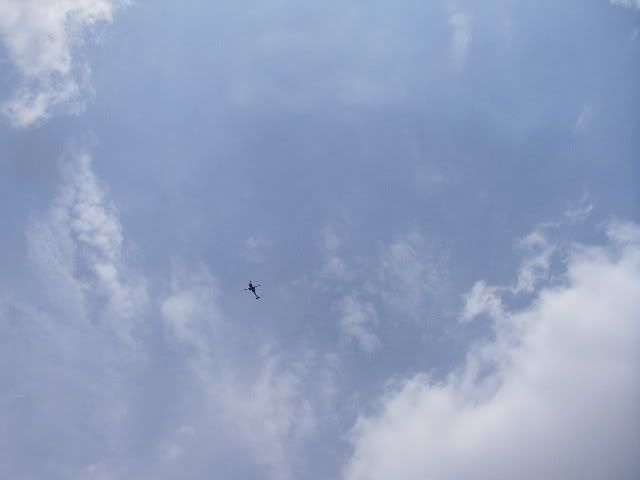 tried to zoom in a little but could'nt find it on the view finder because of the glare of the sun...so I zoomed back out.
Hopefully my next weekend off will be spent dumping fertilzer and installing automatic feeders...and working on a fishing dock for the girls

_________________


"The fish and I were both stunned and disbelieving to find ourselves connected by a line."

William Humphrey