Took the girls out on the pond Sat.afternoon with a couple cane poles...Kaylee caught one keeper.....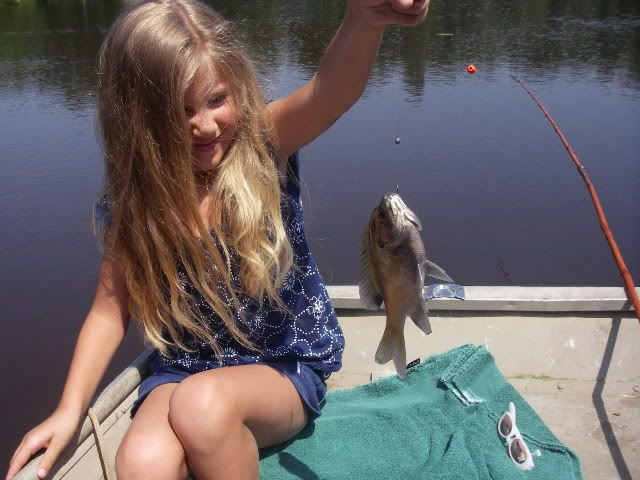 but it was just too hot so we tried again Sat. evening with thier barbie poles and they both caught a good many bluegill....most were 4 inch runts but we managed about a dozen nice ones to eat.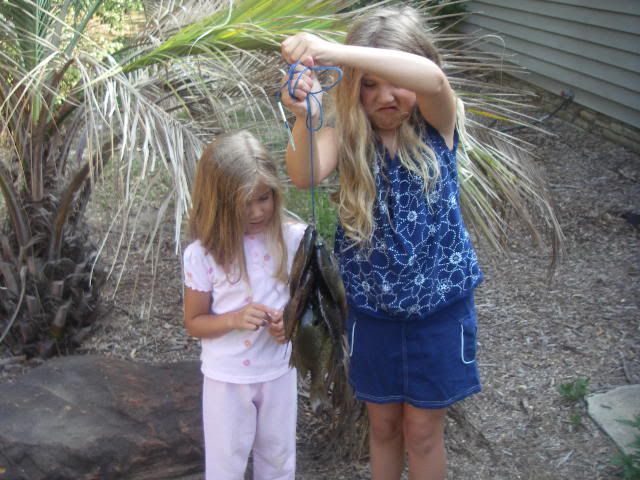 Thier was a few really nice shellcracker mixed in (the bottom few)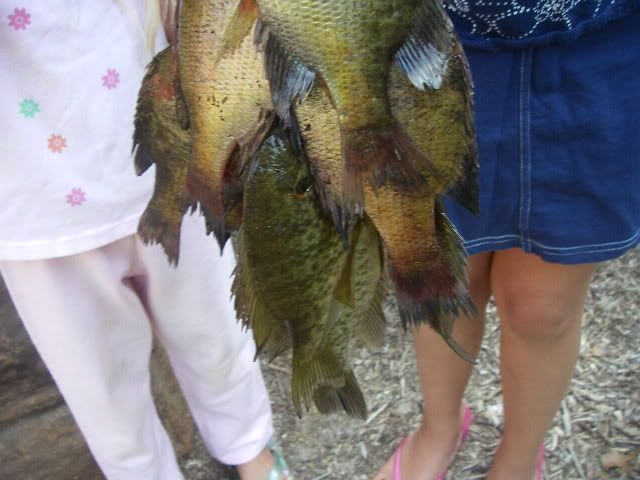 J caught one of the catfish stocked last spring....they were 4" when they went in and the one she caught was right around 12"...I threw it back as it was a little shy of what I consider "eating size" ...but I was glad to finally see one of them....hoping theres plenty more still out there! The big boys came up to eat Fri. night....of course I did'nt even have a rod with me...just went out on my toon to see if they would show up....and of course they have'nt come back out since.....I went out late after taking the girls.....but just before the feeders were set to go off a thunderstorm moved overhead and the winds picked up to about 40 MPH and blew all of the feed into the bank pretty quickly.....it was still cleaned up pretty fast but by smaller fish. I'm gonna catch one of dem' big uns' yet!!
P.S. The fish look pretty tattered because they spent the night in a fish basket...It was dark and I did'nt feel like cleaning them but did'nt want them to go to waste....one died...he was discarded and the rest are lunch

_________________


"The fish and I were both stunned and disbelieving to find ourselves connected by a line."

William Humphrey