Called Curry and asked if he wanted to go back. He had to go try on tuxedos for his wedding. Young people today? Where are their priorities? ( Melanie said if I had went fishing instead of getting ready for our wedding she would have stomped my ass
)
I decided to go anyway
It was pretty still and the hatch tree was a little less giving. The water was dirty brown coffee. There was still a good bite on. The 'secret fly' was on the job as we have come to expect in this sort of a hatch. (Gonna see if some of the big distributors want to mass produce it. Look for it in shops this fall.) Hopefully we can keep it on the down low till then. Curry has been worn to secrecy. Unless it is a kid or somebody who has given him a fly before
Caught 1 G Bone landed, pulled the hook on 2 backing runs, 1 popped 10lb tippet on the first lunge
, and several flat out misses.
The 'secret fly' came out well on other species as well. Catfish eat it too.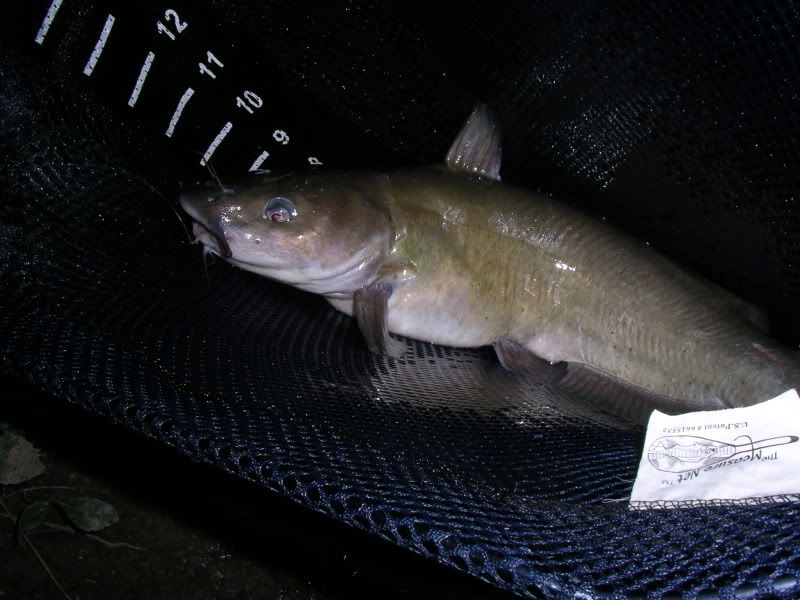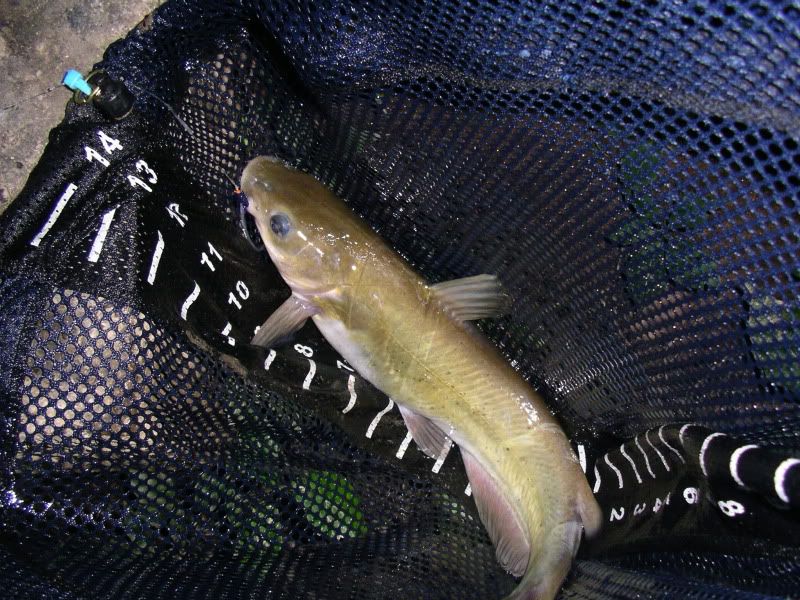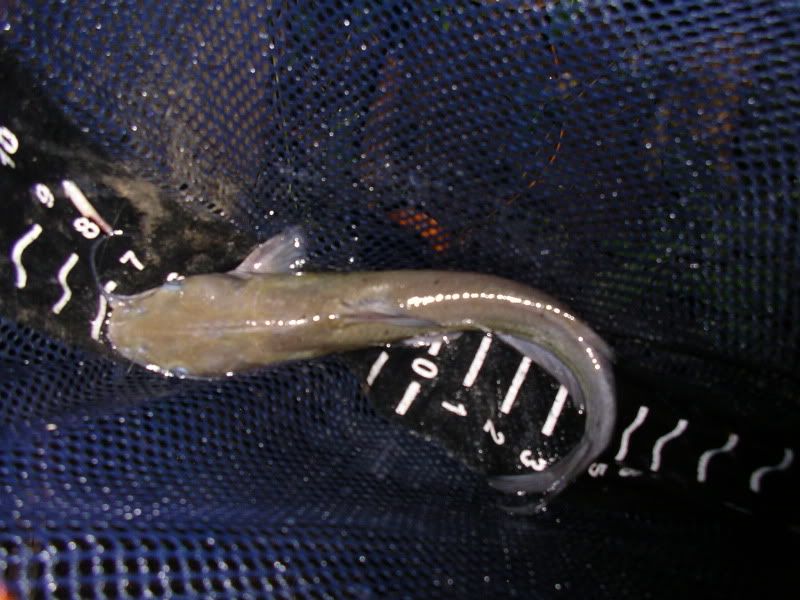 Now this is not just a fly for G Bones and Catfish. It also caught several sunfish and one crappie wanted to see the pattern.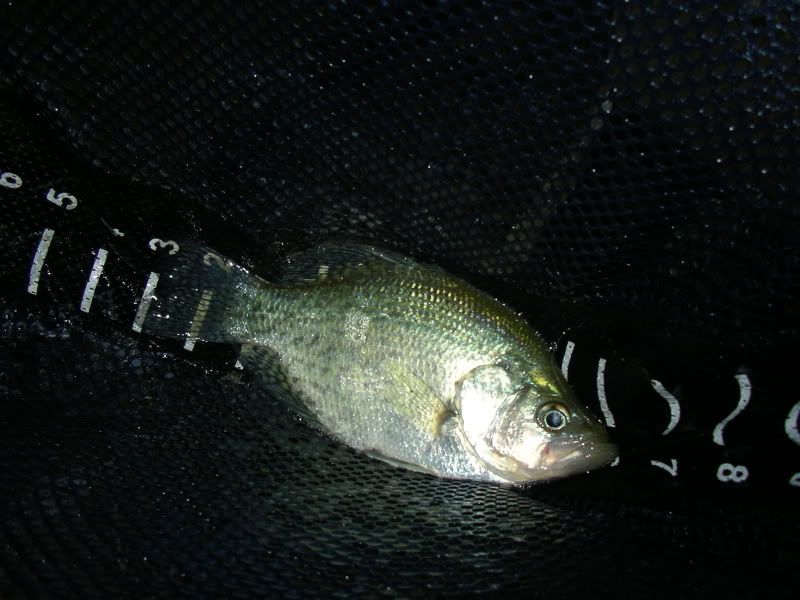 Tongue out of cheek for a moment I really need this. I was my son's chauffeur today to three different appointments regarding school. Long waits in the car and reading. Almost drove me a touch crazy.
Sore arms and reel burnt hands cure a lot don't they