The river was pretty clear for a change. Burries were still falling and fish were still eating them.
Started late. The air temp. according to the Jeep was 91 at 2:30. I waited for that to maybe cool some. By the time I got to the river it had dropped to 86. Big improvement
Caught a lot little catfish this evening.
Missed a carp while I was fighting a carpenter ant that had ventured up the leg of my shorts. I'm just not that tough. Probably should have held my stance. Just wasn't strong enough I guess.
Had a nice one reject the fly. Finally one came into range that was ready and willing. Couple of cast and misses later he didn't spook and I scored.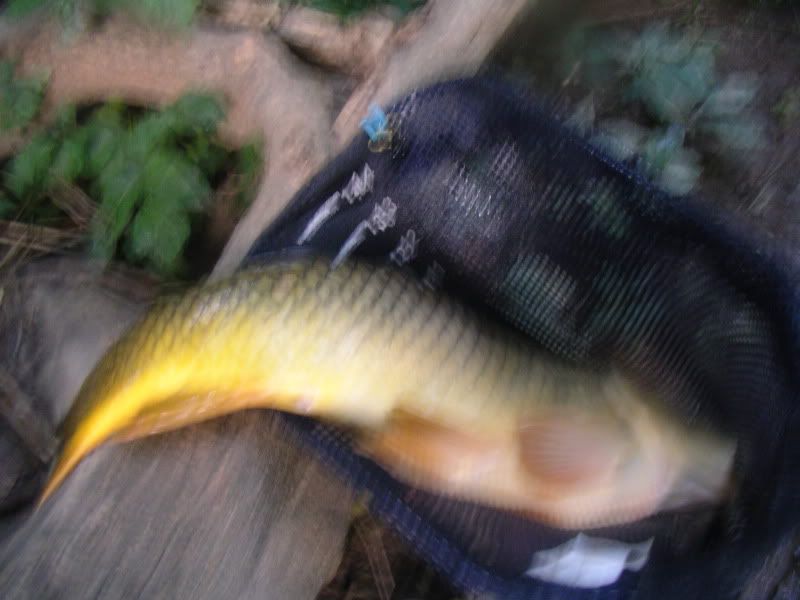 Sorry for the photo quality.
Two old guys that were looking for a spot to bait fish watched me from the top of the bank as I hooked it.
Old Guy: That's a nice carp
Me: Thank you
Old Guy: What did you catch him on?
Me: Fly
Moment of disbelief
As I was trying to land it.
Old Guy: Do you need some help?
Me: Na I got it.
As leaving before I netted it.
Old guy to other Old Guy2: I believe his nets to small.