Had a chance to fish some this morning. Not a lot of time so I went close. Wound up on the French Broad. Sort of was hoping for either some feeding carp or maybe small smallmouth. Neither materialized. Found myself in one of the carp spots that had been pretty productive. Saw several fish but they were very spooky. Couple of rejections and near takes. No joy.
Started blind casting to a deeper seem. Few casts in got a take. Wasn't a carp but a small-ish catfish.
Repeated that several times. At least I was catching fish. It sort of slowed down and I was thinking about heading home. One more cast and this guy grabbed it. He had a little more fight. Left a burn on my fingers from the line. Got him turned and finally ready for the net.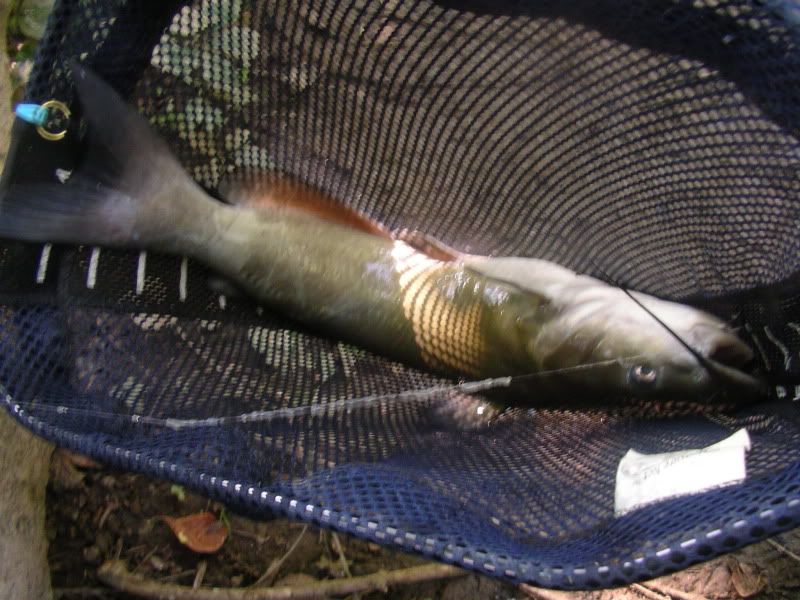 The cats like the carp fly pretty well too. It was better than a skunking and they fight for there size.