We spent some time this week over in Tn. fishing the lake and the river below. My dad hadn't had his boat in the water in 2 years. So Monday was fixing and tuning. The motor ran after all that but not as well as I felt comfortable spending a major trip down the lake trip with. There weren't many people where they stay and none that we knew to come rescue us if it totally went down. Monday evening late while my parents were still there me and my dad ran to a cliff side that was pretty close and I threw at the bluegill for a couple of hours before they came back home. Caught a lot of small ones on poppers. I was a little chicken to try it by myself the next day.
Decided to go down to the river below the dam and catch bluegill and carp. The sky and wind killed the carp fishing for the most part. Caught a lot of bluegill on poppers till the sun got high. Decided to see if there was anything down deep. Put a small Clouser on and started working around the drop-offs. I was sort of hoping for a white or two to show up. No luck. But I did find a bunch of these freshwater drum (I call them white drum. Not sure that's a legit for the name?)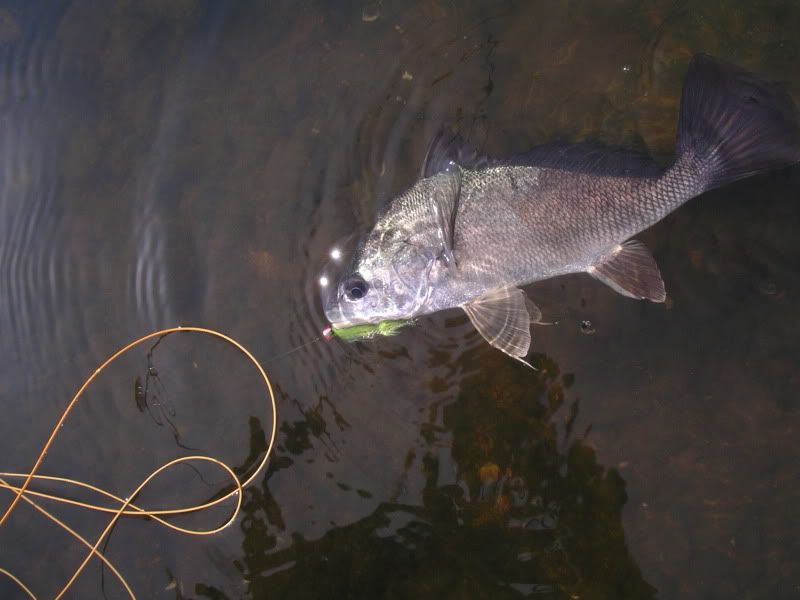 Forgot to hide the fly
They surely do like a size 6 Clouser.
I hooked a gar that day and he shook his head once and cut me off. Wasn't expecting him. Come to find out that was my last small fly. Caught several more on bigger Clousers before the heat and two turbines ran me off. Missed several fish on the bigger flies.
Called around to see if any of the tackle shops close carried tying materials. One guy said sure we carry tying material. Even added we have for 25 years. Stopped by. He did. Just the material for crappie jigs
So I remembered Teddy R. Do what you can with what you have where you are. He had every color of calf tail dye can make. Had #6 Mustad Kink Shank hooks. No dumbbell eyes. I asked where Lowes was close by. That got a weird look and some directions. They had red bead chain for the weight. Gotta love Lowes electrical dept.
I had my tying tools and materials for bluegill pattern. Started tying in the cabin. Then it hit me. No flash. Now it's 10pm and it's not even close to Christmas. Did have some olive rubber leg material with sparkles in them. Close enough I guess. Tied enough for 1/2 a day today.
The drum did not mind the thrown together manner of my flies.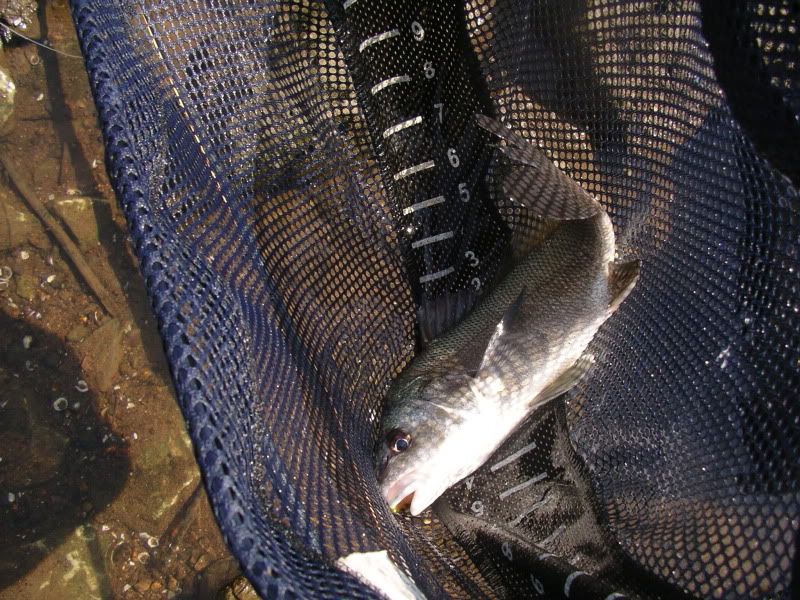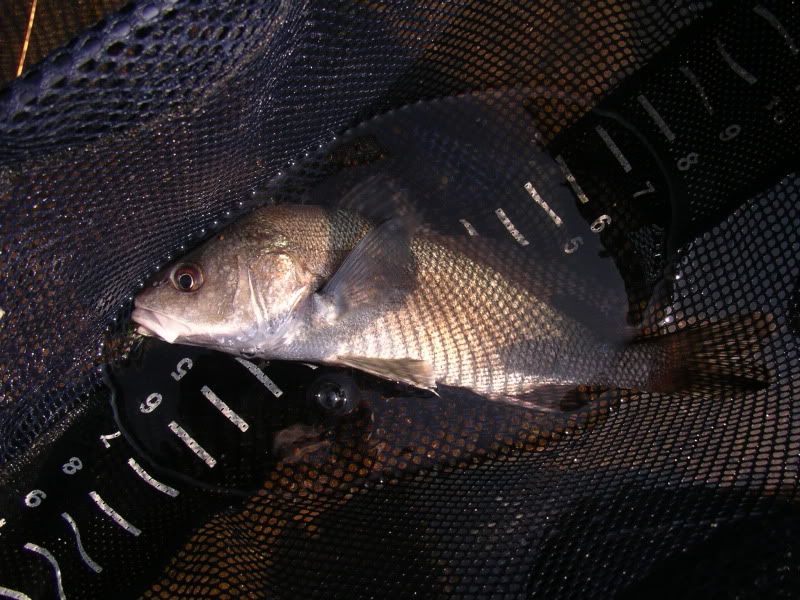 One surprise was toward the end just before the heat stroke
I got a solid bite. Strip set the hook firm and I found my self going to my backing. It was a pretty wild ride for a time. Didn't know exactly what I had. Monster drum, gar, bass, or carp. Drag burned and I even had a small audience form up. After several hard runs and recoveries this guy showed himself. Might have proved to a few bait chunkers flies catch big fish too
Some of you from the scenery pics will know where I was at. I'm sure Kyle has been here some himself.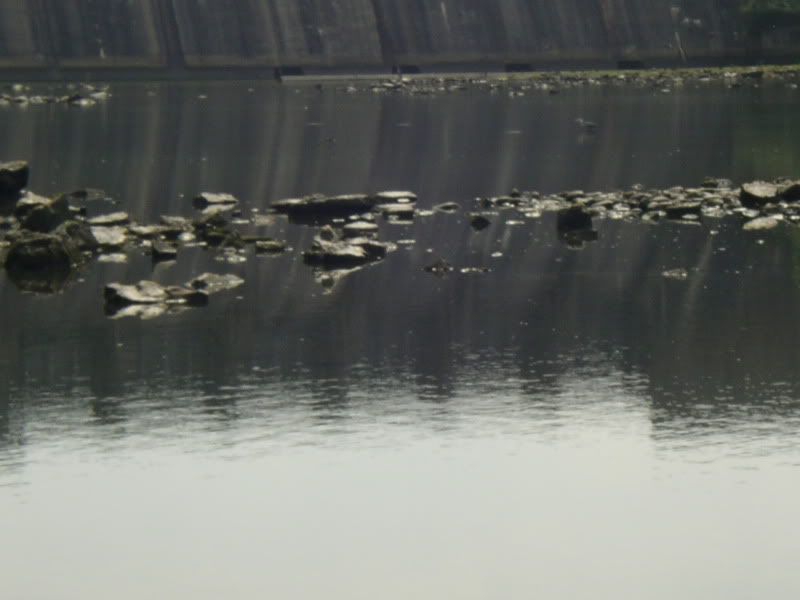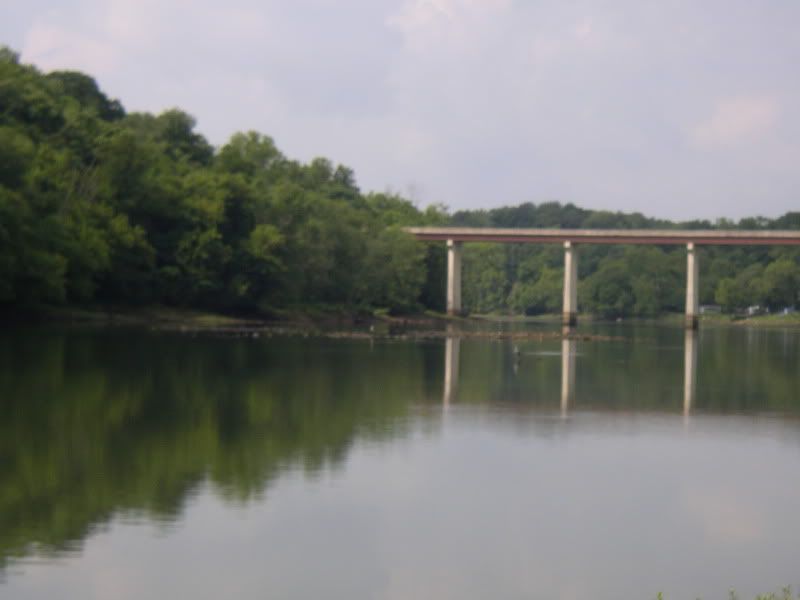 Hopefully we can get the boat motor tuned up and I get to chase some bluegill up in the lake next trip a little longer. This trip was my first drum on a flyrod ever. That made it cool even on my thrown together flies