This student ask me last year if I would be his mentor while he was still a junior. We have been tying for about 3 weeks at school. He bought a kit of tools and ties at home now. Bought a beginner rod and I helped him rig it and taught his the first steps of casting in front of the school. Another school's ball team showed up and walked by us to the gym. Lots of strange looks. I told them we also had a surfing team with a wicked smile
Today was his first day going to some water. The river was up and off color. We went to the ponds I had permission to.
He told me he had been practicing at home casting into a hula hoop. Well he cast so much better than I expected.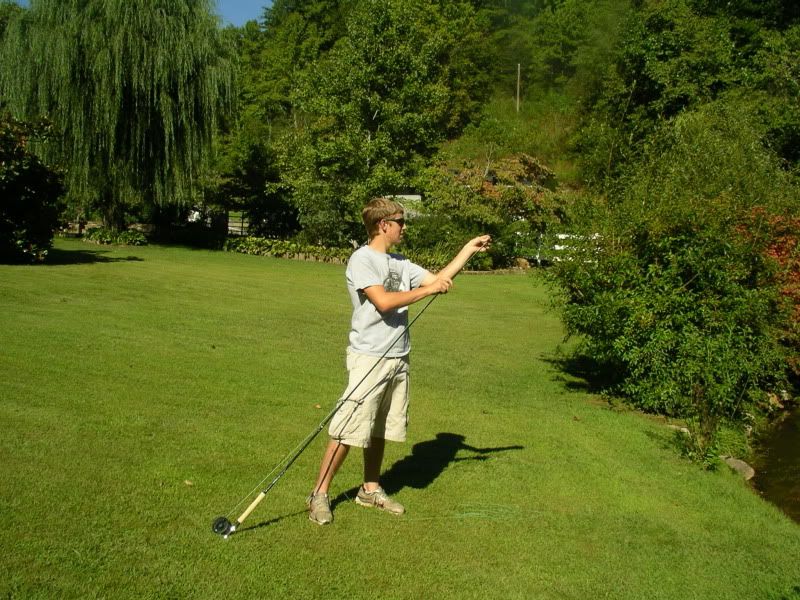 After several cast and a few fly changes we hit pay dirt. He hooked up on a fish while I was sitting talking to the ponds owner. Look around at him and told him good job. Well it wasn't acting like a bluegill and pretty heavy. Maybe a bass. I had caught one there early in the spring that was near to 5 lbs. No jump.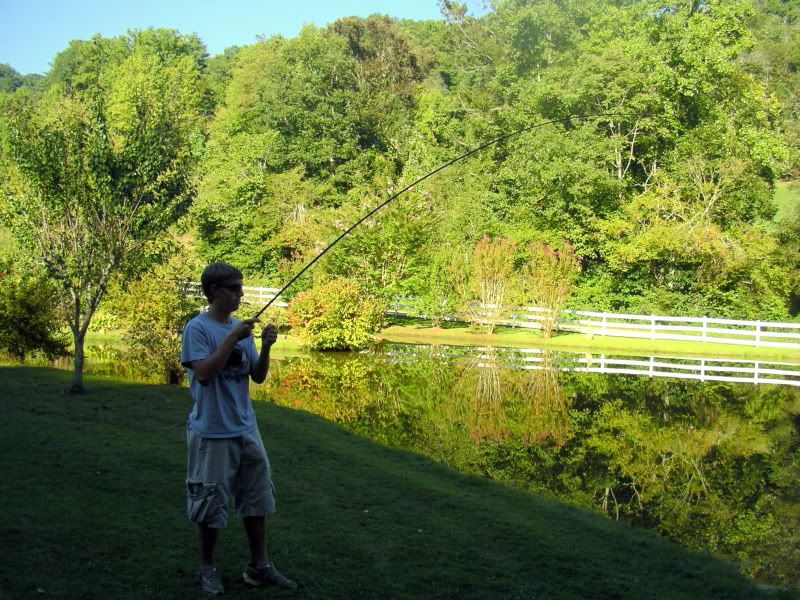 Finally after handling it like a pro with little instruction. Palming the reel like I had told him back at school
it came into sight.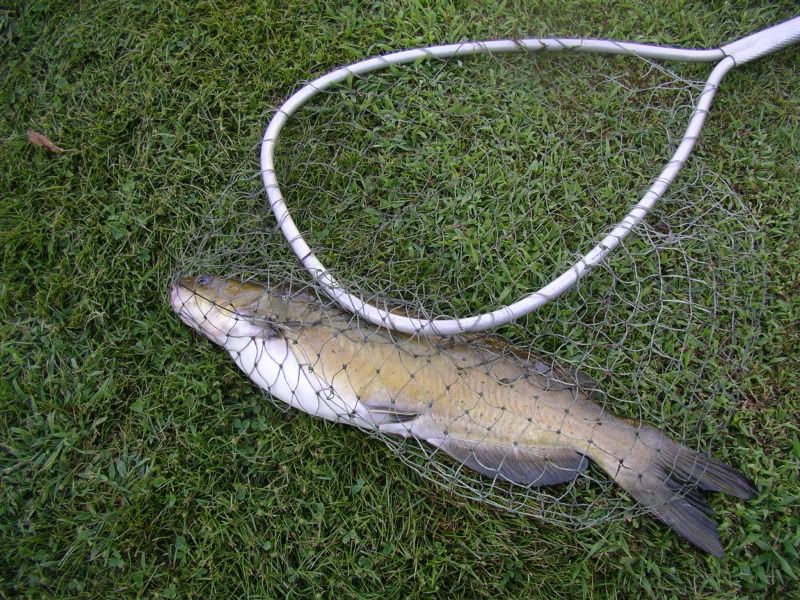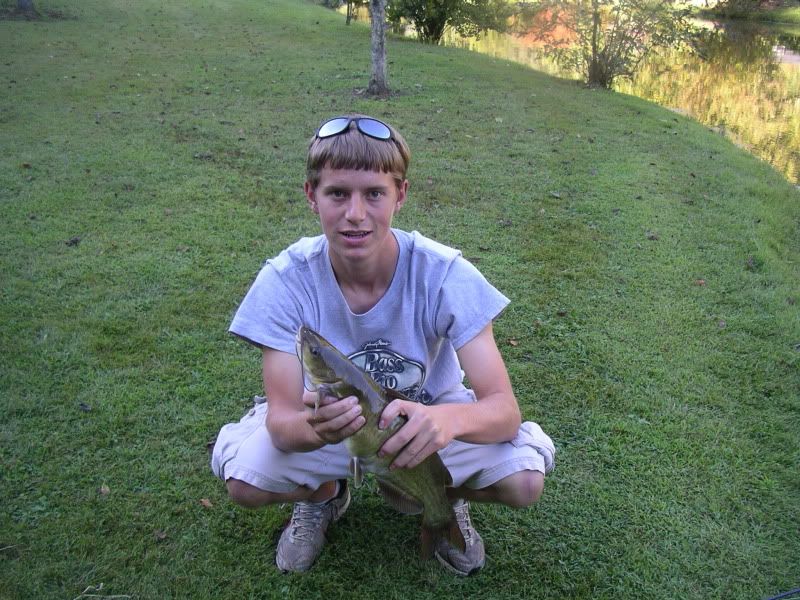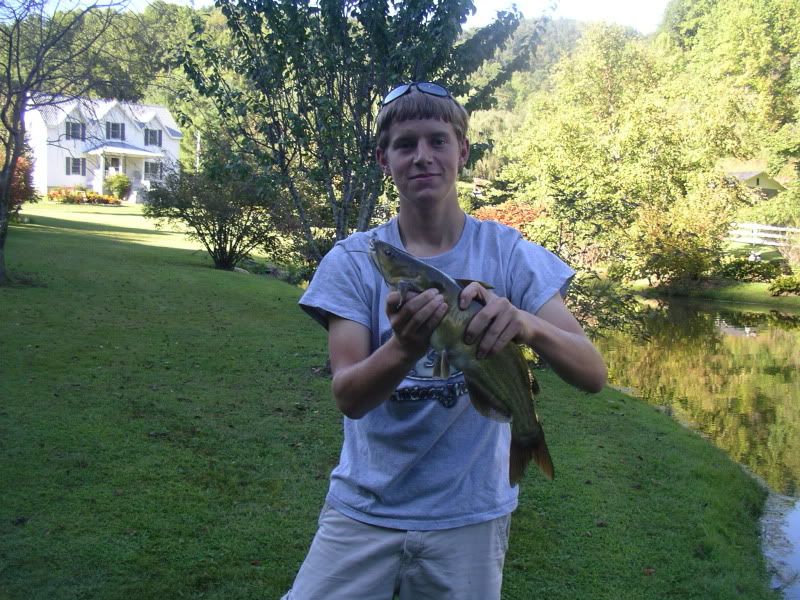 Okay I have ruined a child. First fish on a fly was a disreputable beast
He was happy and jazzed up. He said he had tired arms and I smiled a little.
Fished on and caught several good bluegill on a floating Woolly Bugger.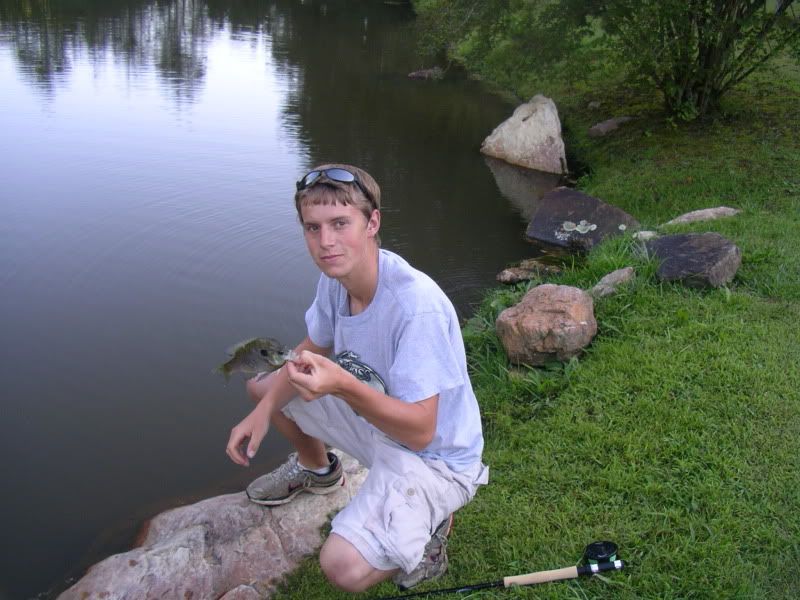 I sort of dreaded this afternoon but it turned out really well. I believe he's hooked (pun alert). I wouldn't mind taking him out again.