Got out Monday afternoon for a couple of hours.....I walked down to the boat dock and watched about a hundred bluegill swim away from under the dock...then saw about a 4-5 pound bass and two smaller ones (maybe a pound) swim along....so I grabbed my spinnin rod...some plstics and jumped in the toon....over about a 3 hour period I ended up with about 2 dozen small bass.....all roughly the same size give or take an inch or two.....heres a few samples......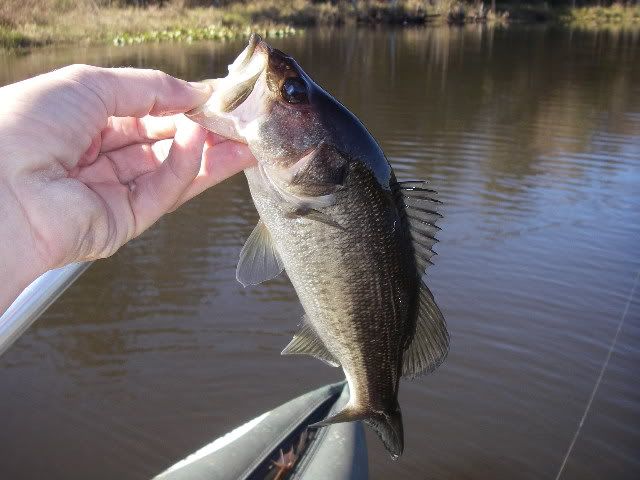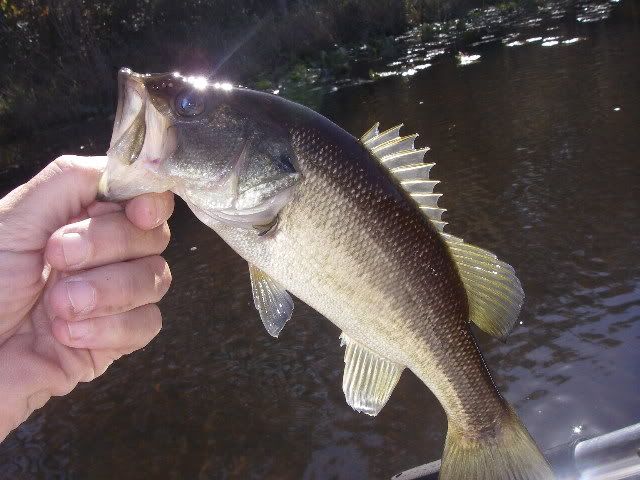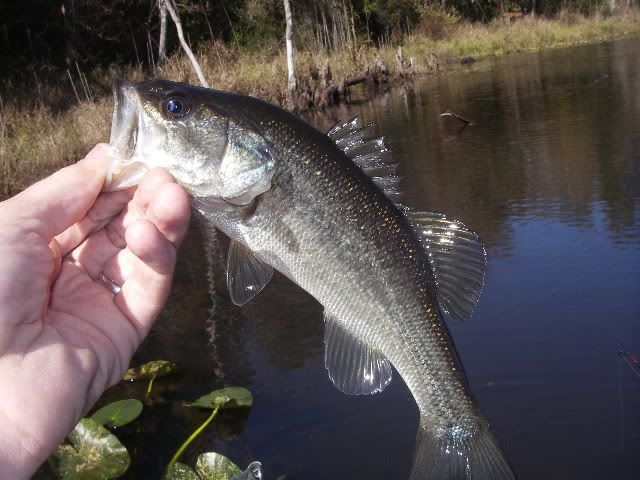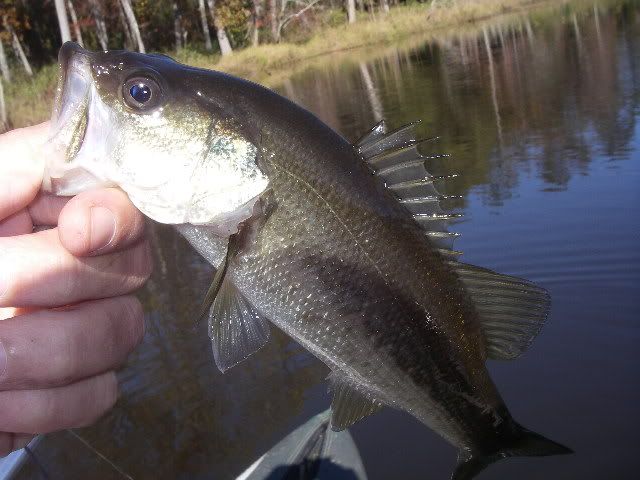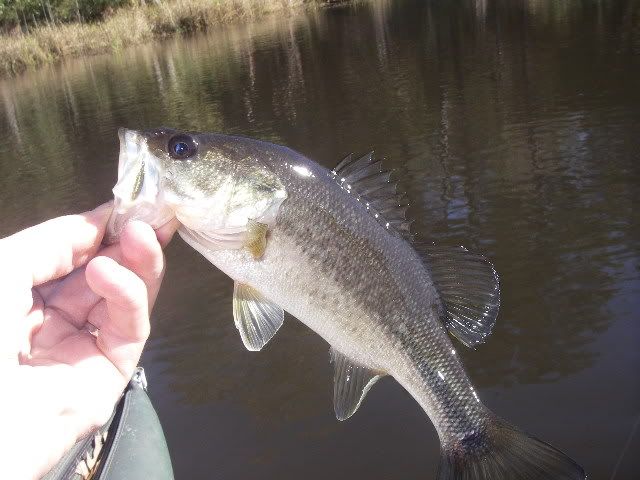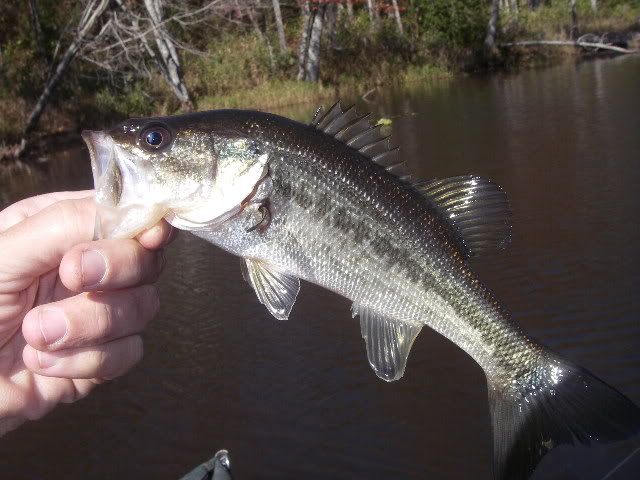 Tuesday I got back thru the house and had about 2 hours to play....so I took the flyrod out....I fished a slumpbuster type fly that I used at Left Behinds and caught a couple little bass....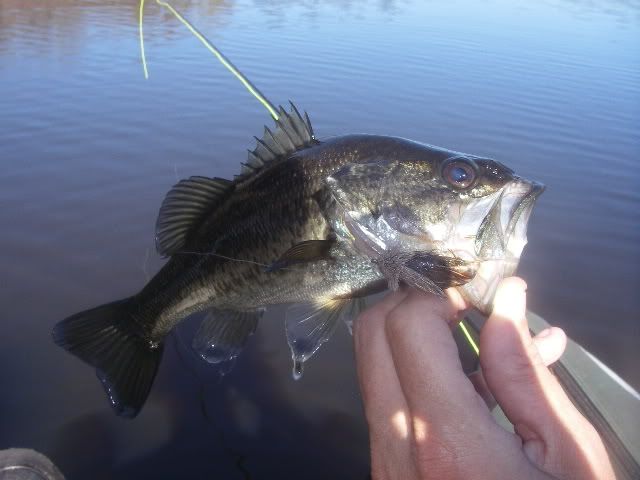 and saw a ton of bluegill rising to these little flying ants.....
There were literally hundreds in probably a ten ft. diameter area....all over the pond.....it was fun just sitting listening to them pop the surface everywhere. I tied on a small black woolybugger and caught a few before calling it an afternoon.....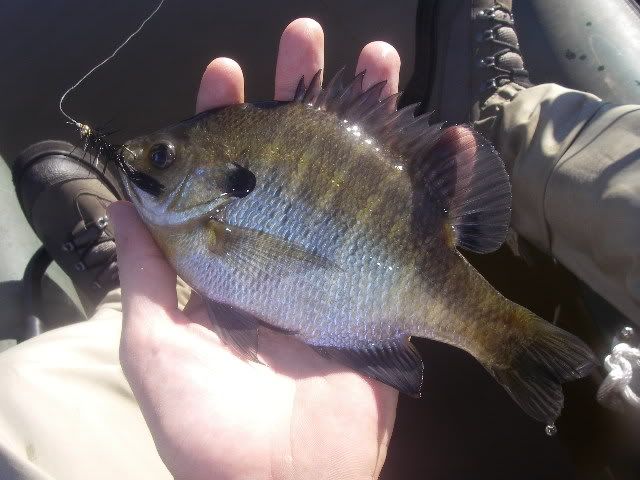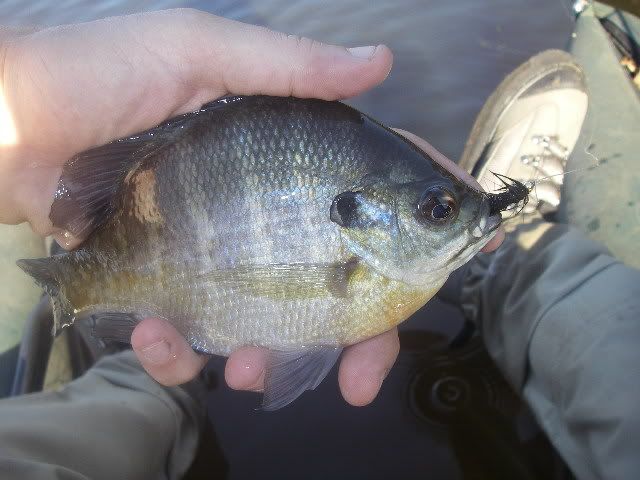 I'm pretty sure that if I had more time and a couple of red butt dry woolyworms I could have spanked the bluegill hard. The fish were definately eating...the thing that made it tough is that the water is low and ultra clear again.....you can't get within 40 ft. of the fish without spooking them...and when you make a cast you can see as the flyline starts to lay out....fish scatter everywhere. I'm hopin to get a few more chances this fall before everything just shuts down completely.

_________________


"The fish and I were both stunned and disbelieving to find ourselves connected by a line."

William Humphrey