Don....I went out for a real short time today....I walked down to the boat dock and tons of 4" brim swam out from under...and when they did there was about a 4 pound bass waiting for them...he nailed two of them I think!
I rigged up an ultralight with 4 pound test and went out...and I'll be danged if on the vey first cast I hooked into one of the biggest bass I've hooked in a few years....easily pushing 8 or 9 pounds...He made one leap then kept making long runs....then when I honestly was'nt expecting it "plink" ....the line broke back by the reel....I lost about 100 ft of line.
I made a few more casts and caught one smaller bass then my line got tangled and while trying to get the mess out it broke....now I was down to about 20 ft of line on the reel
A little later I decided to give it another try with a little heavier rod and line ( I think 8 pd.) I got about half way across the pond and the battery gave out on the trolling motor....so I paddled around the best I could and in about an hour I caught about a dozen small bass and a half dozen nice brim.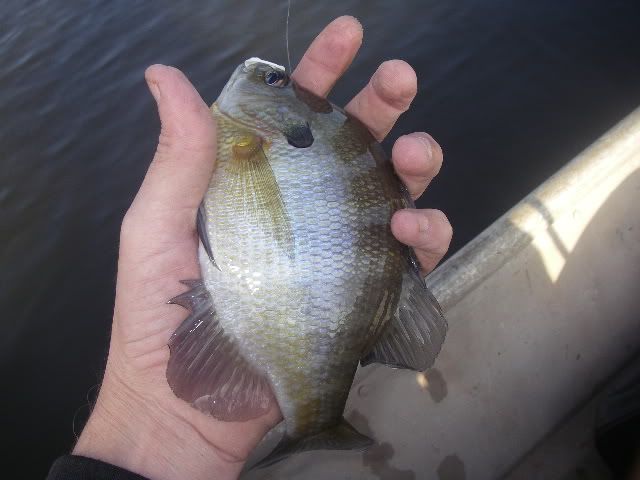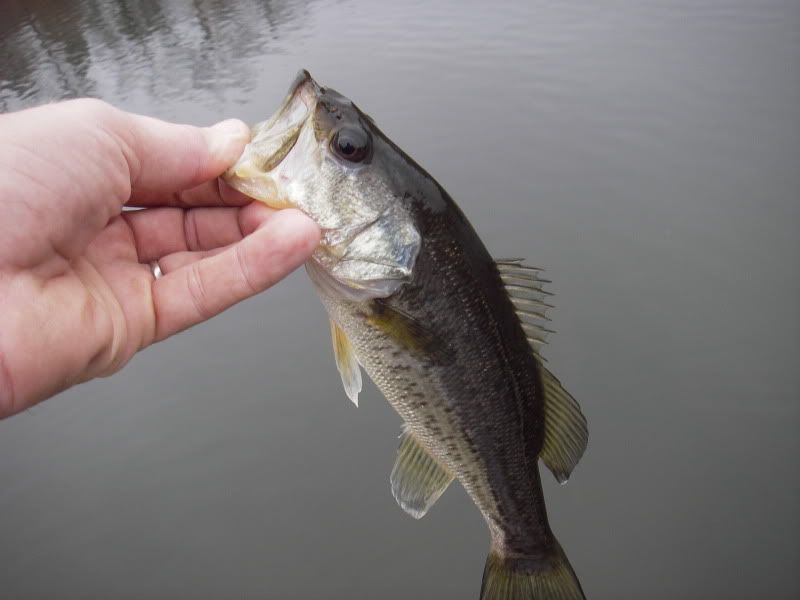 Most of the fish still seemed to be in shallow water but it had been up to about 70 on Fri. and yesterday...and just a little chillier today and a misty drizzle and windy. I could complain...but for the first day of the year and being the first day in January especially...I think I won't
on a side note...I did throw a few handfuls of food out and they did come up....it just took them a couple minutes to get started.

_________________


"The fish and I were both stunned and disbelieving to find ourselves connected by a line."

William Humphrey