Went on a boat ride with Billres this mornin', two or three weeks early fer Shad in the Savannah River near Waynesboro. I made a sacrifice to the river gods before we got on plane. Hat with flip focals blew off and sank... Dammit. Ran several miles upriver from here: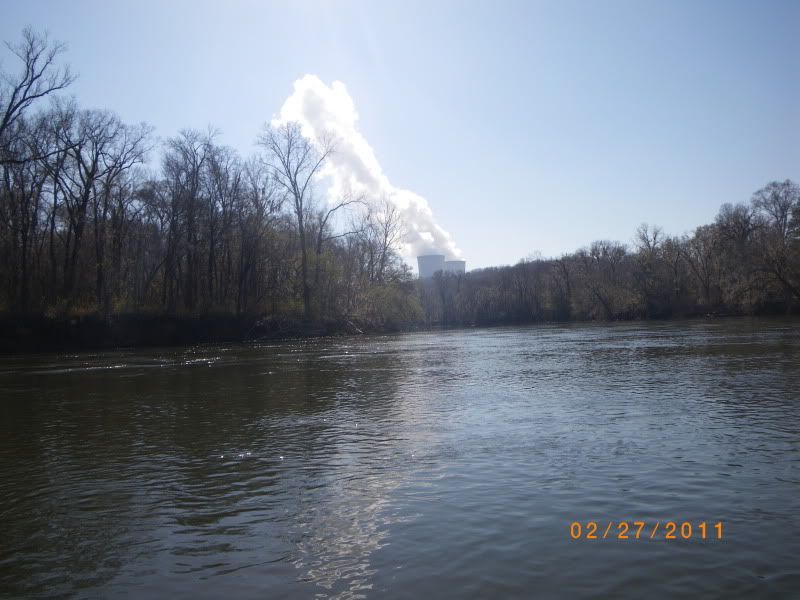 Hit the likely spots and no Shad, we only lost two flys. Stopped by a slough on the way back to try fer Crappie or possible Yellow Perch. No luck. Headed to the hill around noon. Thanks fer the ride Bill!
Got home just as Miss Debbie and the kids were takin' chicken off the grill, butter beans & rice with home made biscuits sure beats viennas and crackers. Held the couch down fer a few hours...
Walked down to the local pond to see ifn I could put a bend in the flyrod... Caught a few of these: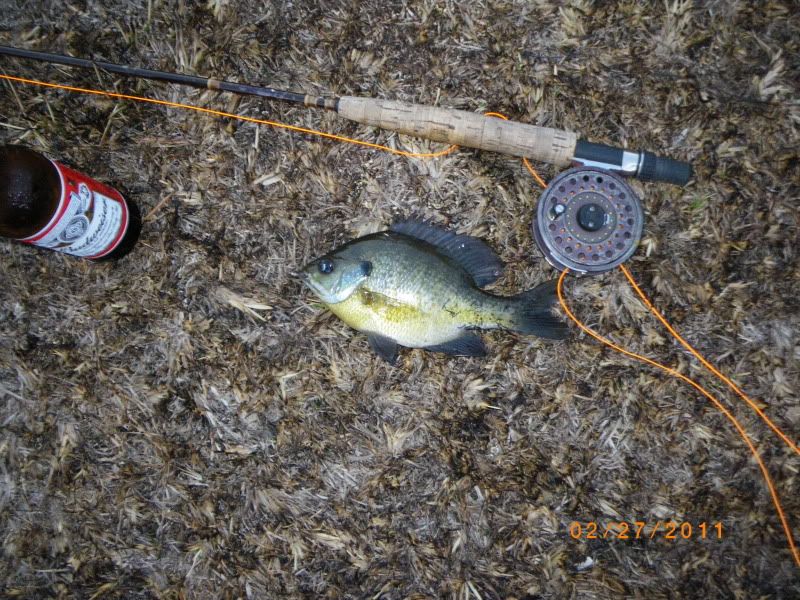 Ain't Shorts and flip flops in February Grand!!!
croaker