Unfortunately its windy,grey and raining....but J and I decided to take the spinning rods out with a few beetle spins just to see what was shaking....
Caught several small bass from 10"-12" and one about a pound and a half or better.We caught about a dozen nice bluegill....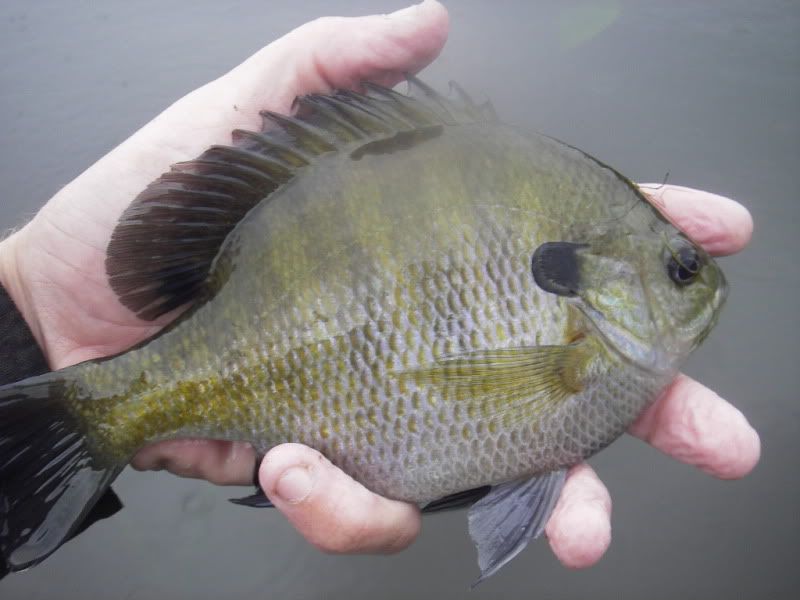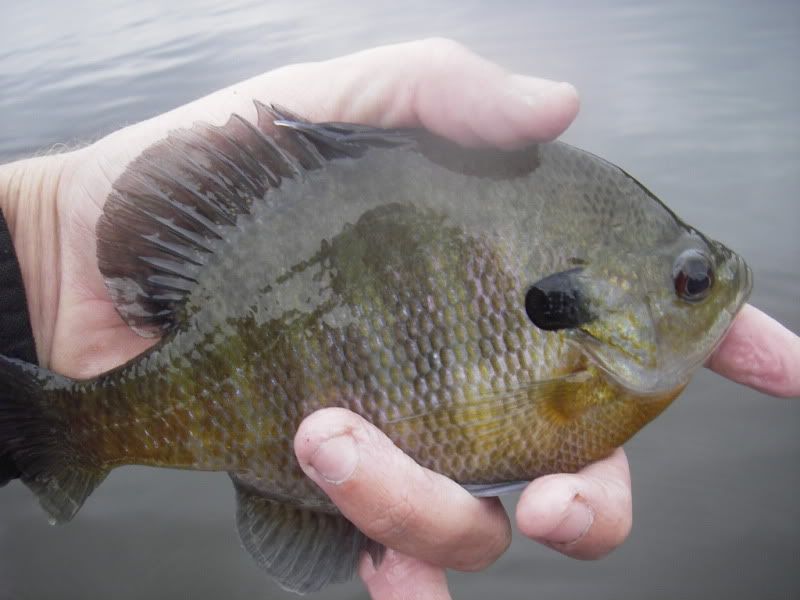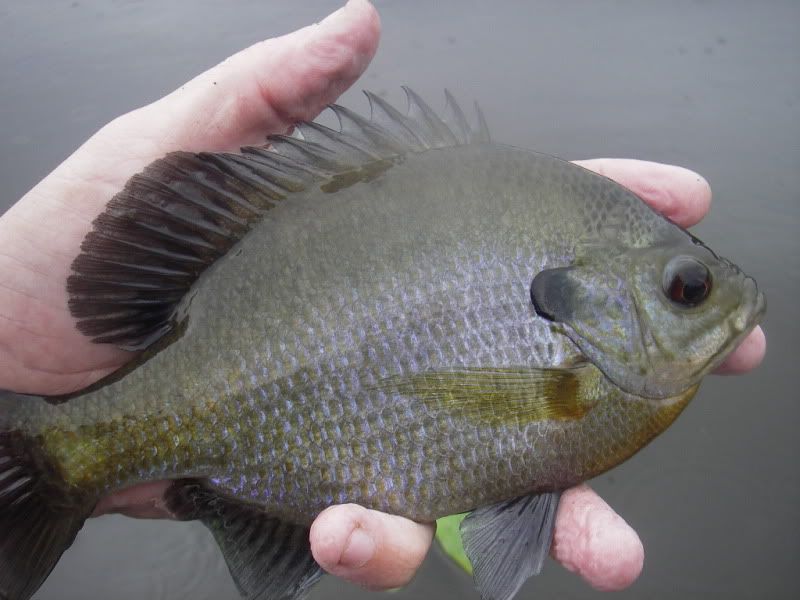 to give ya an idea....from the tip of my middle finger to my palm is nine inches...most of these went 9 - 10 inches ...we had a couple smaller...but most were chunky
The takes were short pecks....but if ya dropped the rod tip and let em' gulp a little ya could get em'.....probably missed 8 out of 10 though
crappie were in too...most were small 8-12 inches...except thick chunky one that went a good pound and a half....
even with the poor weather it was still a fun couple of hours...and J was a trooper about fishing in the rain.
The day ending tangle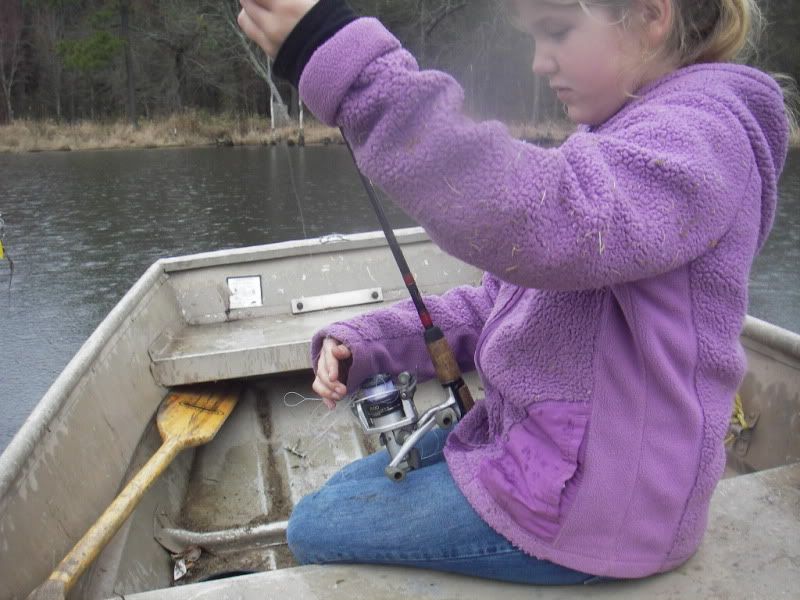 think I'm gonna go this evening and pick em' up some decent push button outfits.

_________________


"The fish and I were both stunned and disbelieving to find ourselves connected by a line."

William Humphrey