I had about very short window to fish today. Mr Mom duty most of the afternoon so I went as close as I could and still maybe have a shot at some fish. The river has been really up for a several weeks and finally started back towards a normal flow. I was hopping for a smallie or more or less what ever would eat a fly
Saw lots of caddis fluttering but nothing was obviously keying on them.
Tried a few things with little success. Remember a TV show out of Canada where they were vertical streamer fishing for smallmouth bass. Decide to see how that went. No smallie but the yellow breast sunfish seem to fancy it.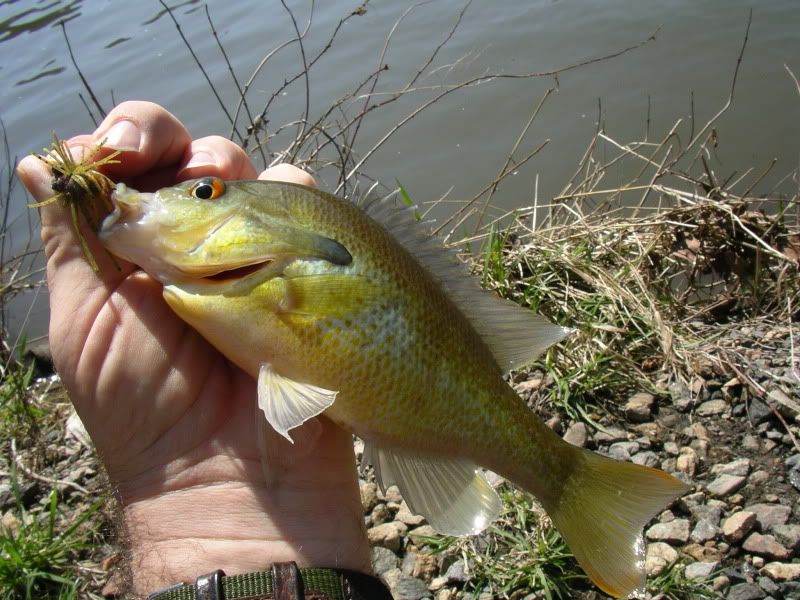 Now I know we as human beings these days like to mark the calendar to springs start or use 'ole timey signs' of flowers and leave sizes. Me personally Spring is near when you start catching the bluegill and yellow breasts from the river