After a long no fishin' spell, managed an hour or so with the 5wt.
A few small Bluegill and Redbreast. Put a much needed bendo in the fly rod and a grin on my face.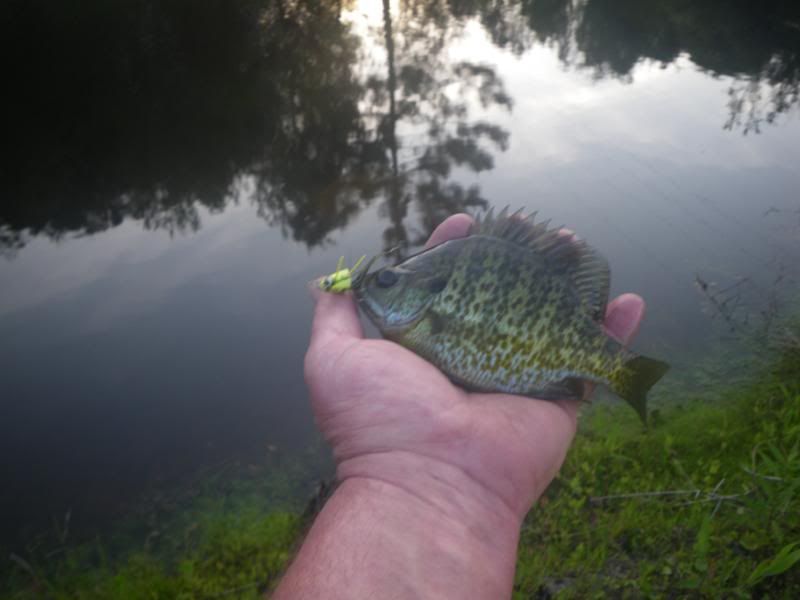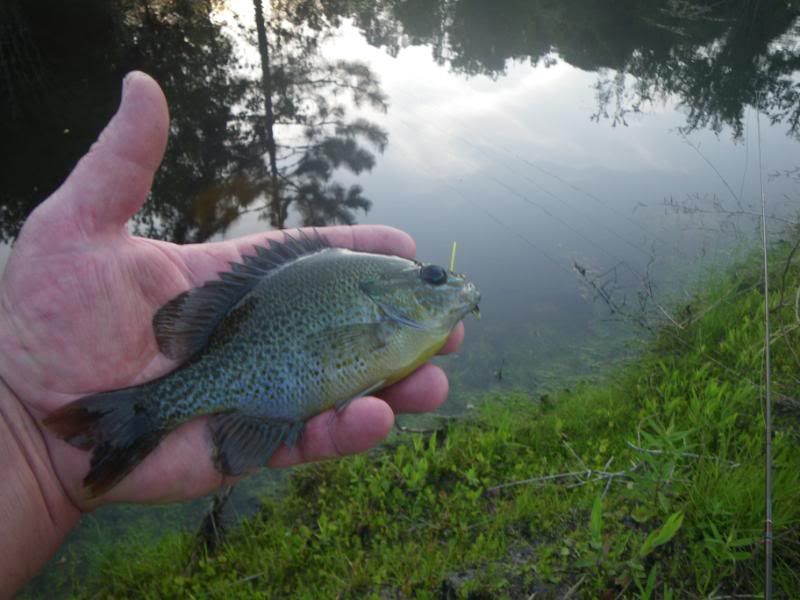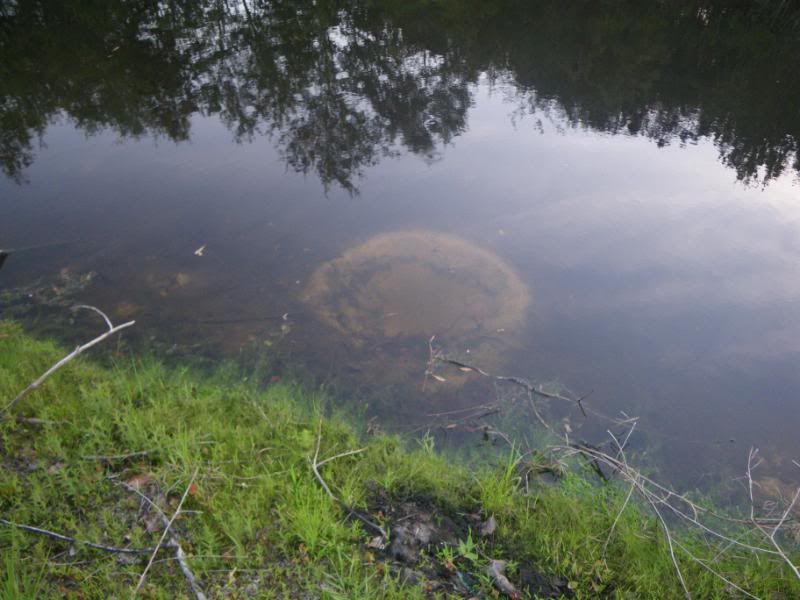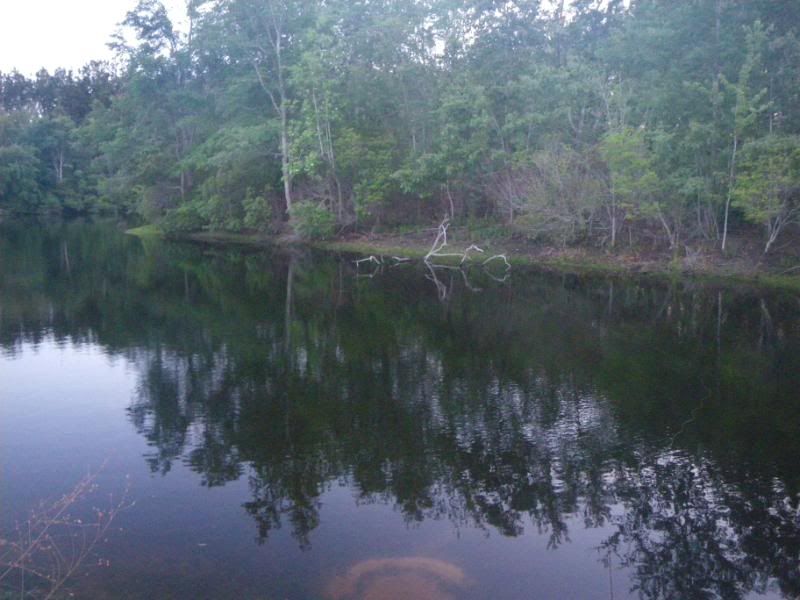 Got a good tug and couple a jumps outa this one.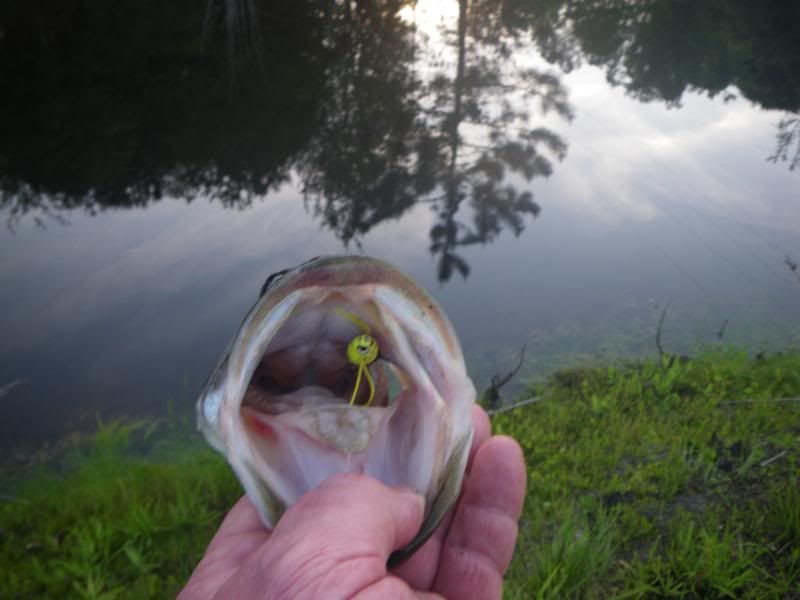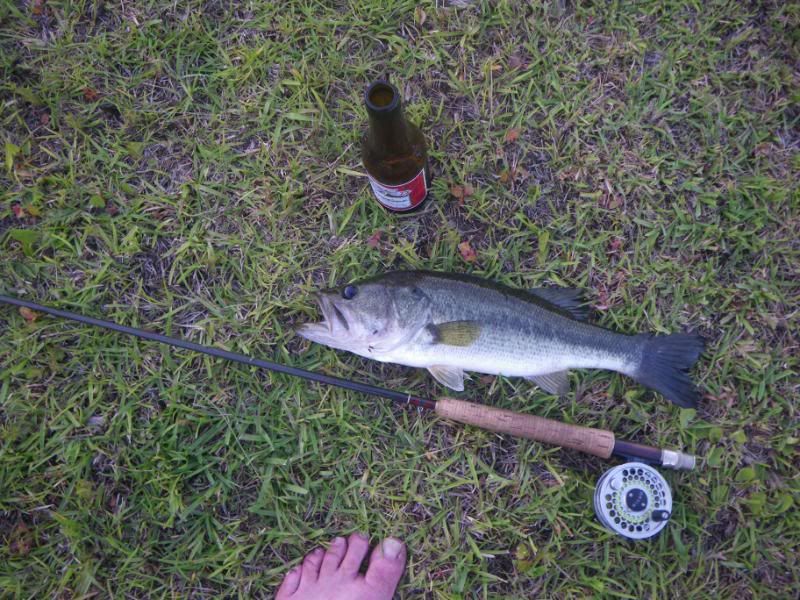 And a copperhead to make a redneck slam.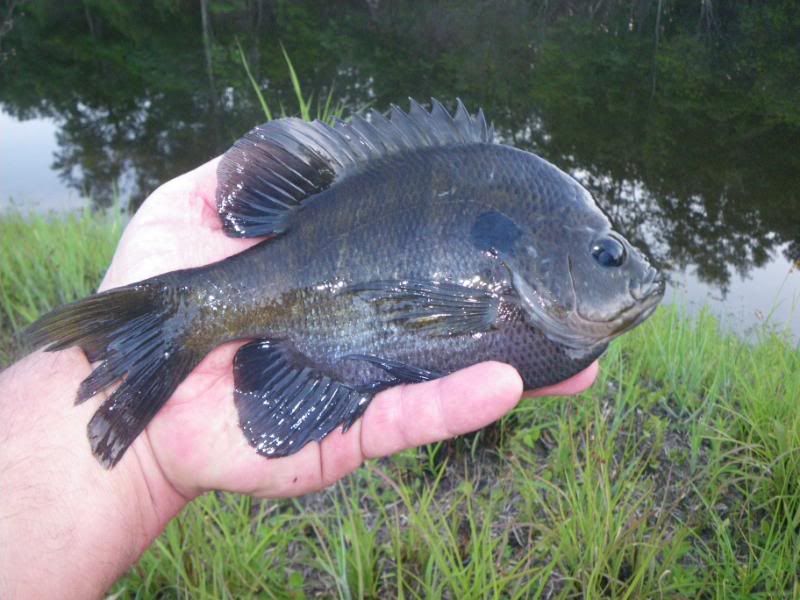 Made it home in time to complete the grand slam. Last of the Banana Pudding.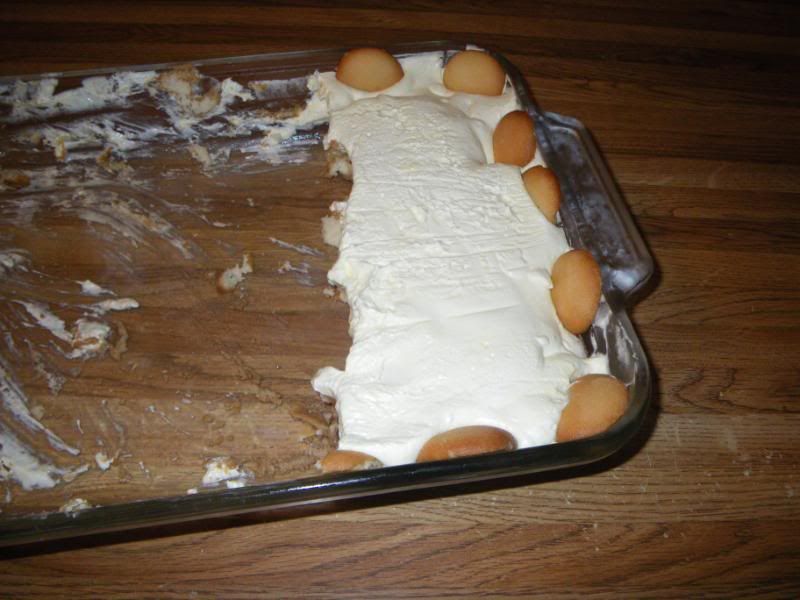 Ain't Life Grand!!!
croaker