I met up with some of the members of Triangle Fly Fishers at the Haw River today. This was the reschedule of their 10th annual Haw River cleanup. It had originally been scheduled for 2 weeks ago, but something about heavy thundershowers and tornadoes interfered with that date.
Anyway about 10 or 11 people showed up to clean up the river, only to find that someone had beaten us to it. There was only a little bit of trash laying around. No problem, that just gave us more time to fish. It was my first time on the Haw, but I still managed to catch a few of these: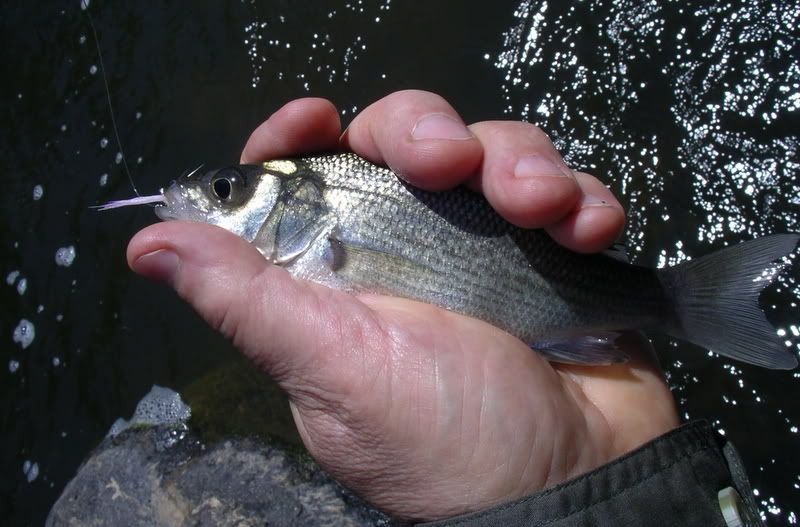 The white bass were disappointingly small. This was my largest:
I also caught a fair number of bream. The spawning colors made for some very pretty fish.