So I wake up in the middle of the night thinking it would be a great time to try the "midnight jitterbug" thing....
So I go out in total darkness and pitched a jitterbug and let it sit ( like Riverman told me too) first few times yielded nothing.....but then I heard a plop followed by a slight tug.....I thought it was a bullhead catfish...but it turned out to be a big bluegill.
A little while later I had another hit and it was a small half pound bass. After about two hours....two small bass and a couple of big bluegill I started cruising the far side of the pond thinking I should give up and go back to bed...when I finally got what I came for KERPLOOOSH! I set the hook good...twice! She jumped about 5 times...sent the drag screaming a couple of times....then turned and went straight under the boat and dang near broke my rod! after about 3 minutes she finally surrendered....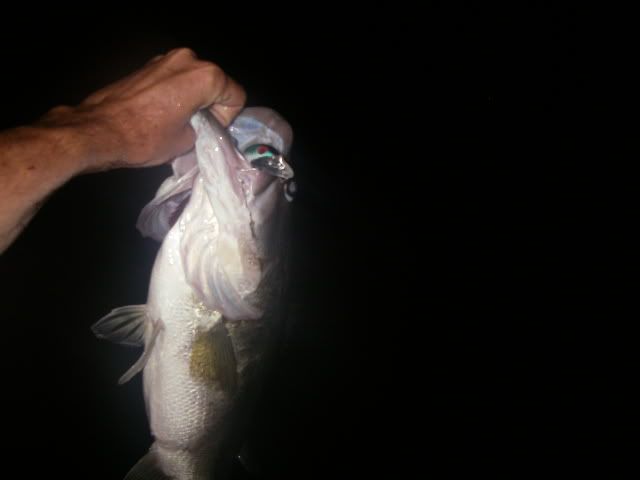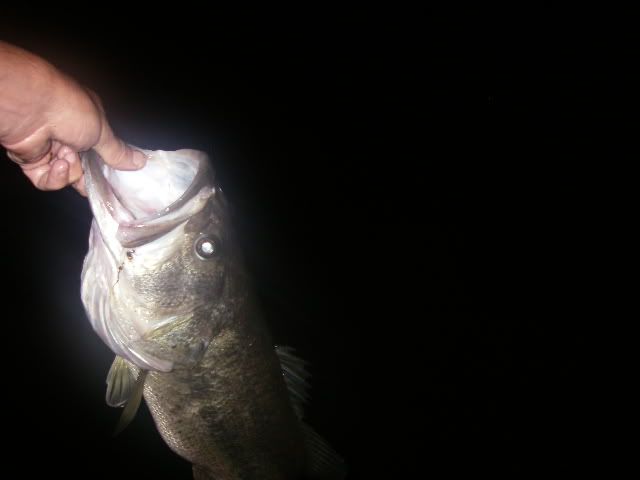 She weighed in at 7 1/2 pounds on a cheap rapala scale...and then was released to the dark depths of overbrook swamp
I'm workin on some midnight flies for Croaker including a glow in the dark diver....but did'nt want to slime them up on him....I'll have to tie me up a few too!!

_________________


"The fish and I were both stunned and disbelieving to find ourselves connected by a line."

William Humphrey