As Jay mentioned, Loch Geezer was showing off in the morning. I had three mongruntus bluegill's landed in my first 6 casts and Jay was cleaning up on the bucketmouths. Sneaky Pete's were hot in the morning, switched to a foam popper and nymph dropper when things slowed down, but both the bass and gills were hitting on top until we stopped around noon.
After the heat slowed everything down, had a nice visit with RiverGeezer on his back porch where among other things, we discussedwhy you don't try to lip a seatrout and single barrel rum
I should also note that we did not see any copperheads, so the king snakes are still doing there job
Jay hooked up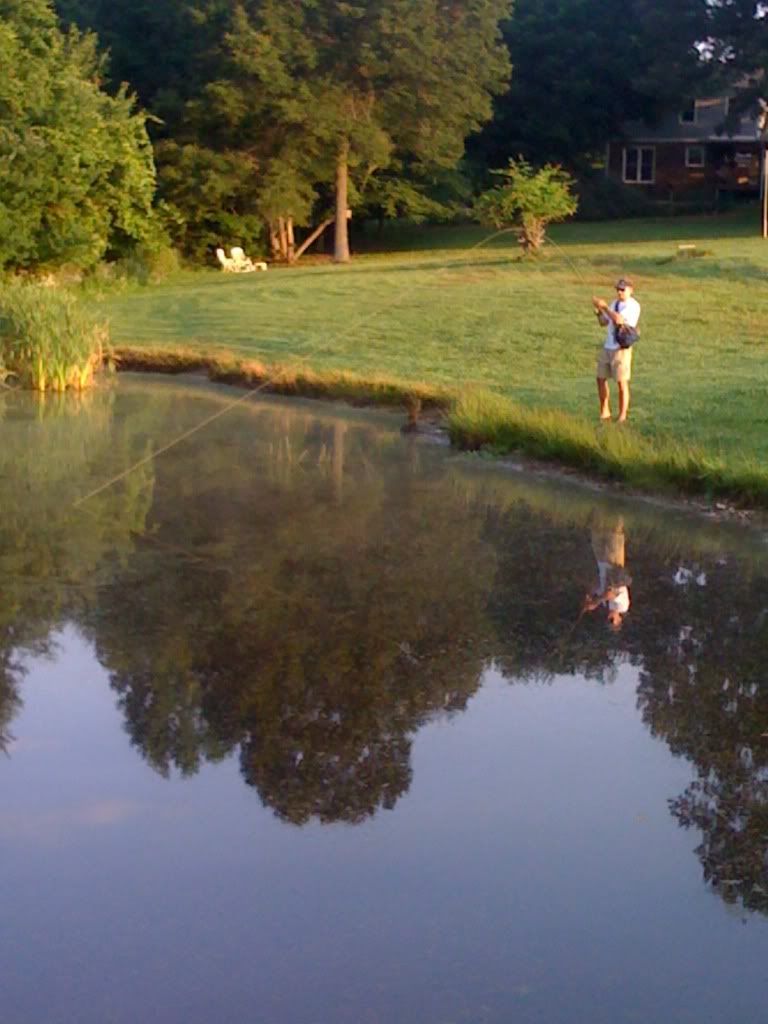 Its a good fish when it doesn't fit in the picture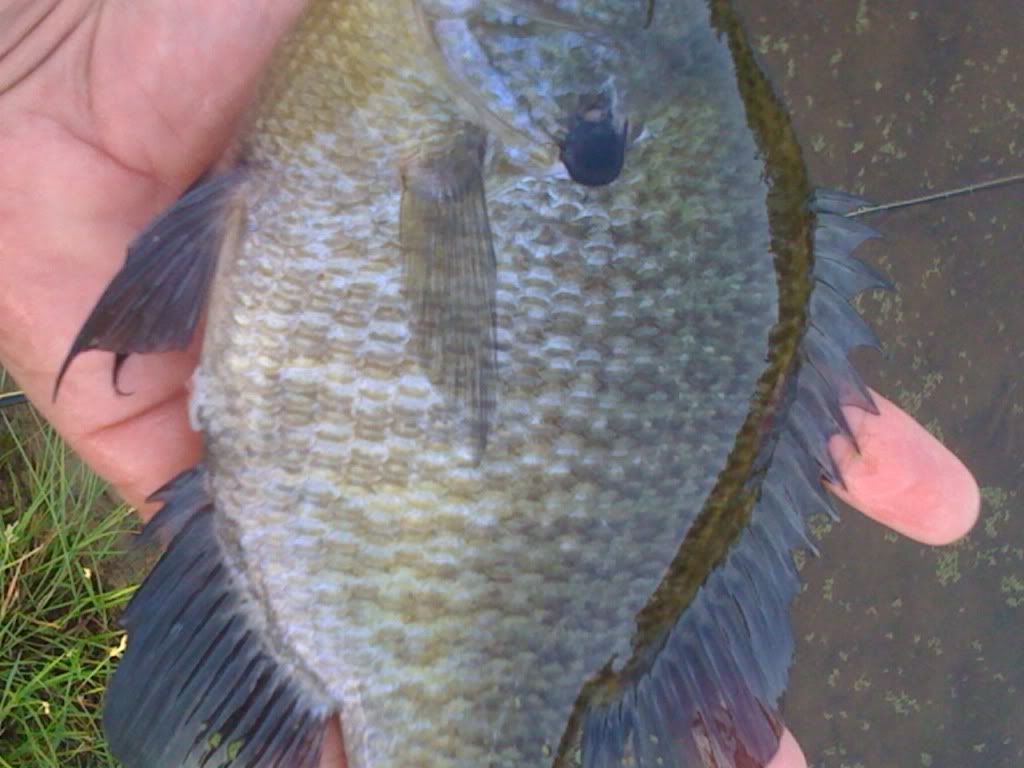 I could barely fit this one in my hand. Probably the biggest gill I have ever caught
This one was fighting with the one above about who got the eat the sneaky pete first. Being the nice guy I am, I let them both have a go at it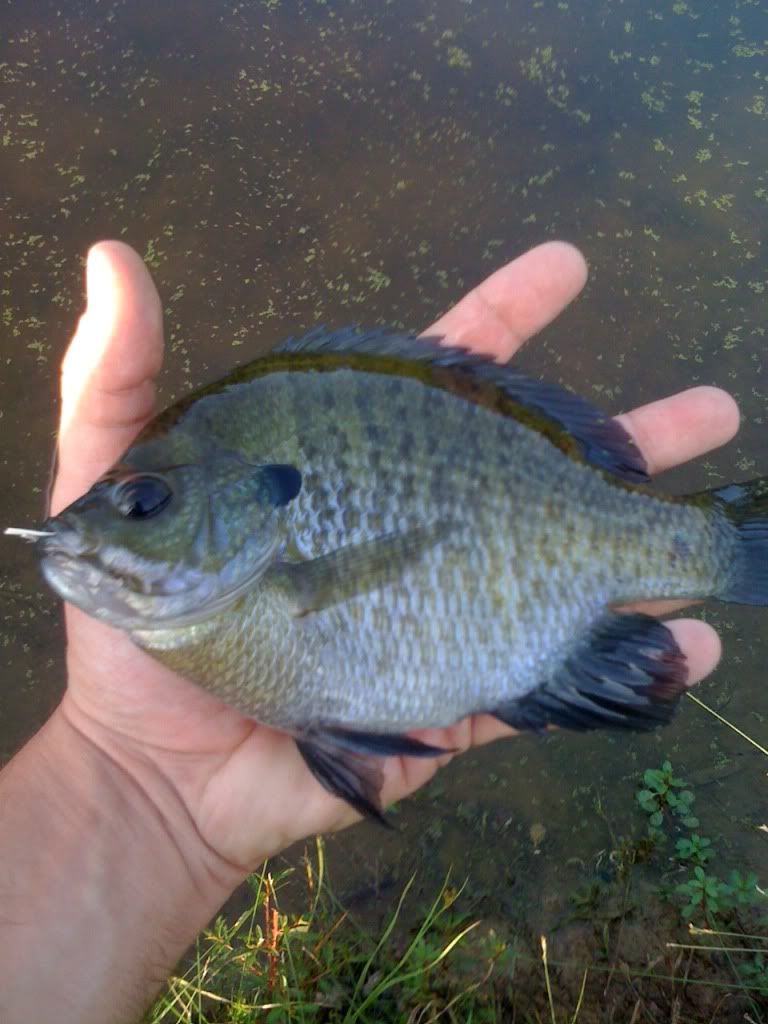 Lots more were caught and the last fish of the day was a 2-3 lb largemouth. Not a bad way to spend a Sunday morning!