What is it with 2nd Wednesdays of the month and extreme temperatures? Today was the third month in a row where we battled the heat as well as the fish at the NCWRC John E. Pechmann Fishing Education Center open house for Wounded Warriors and military in general. With the thermometer crossing the 100 degree mark we did not have a great turn out. By the time it was all over I counted 12 participants and only 3 of those were from the Warrior Transition Battalion. Makes me wonder why we keep doing this but many of our volunteers are vets ourselves and as long as one or more active duty show up we will keep plugging along.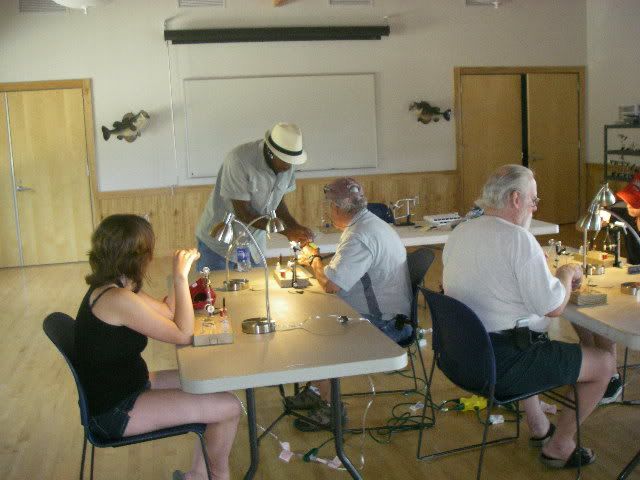 Fly tying was popular today. Must have had something to do with the A/C inside versus the outside temperature.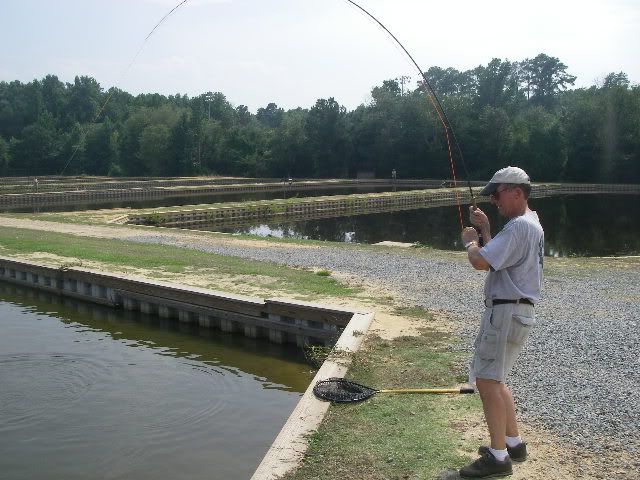 While we waited for folks to show up I put a hurt on the catfish. We have some which exceed 10 pounds. Easy to catch and great fun on a fly rod.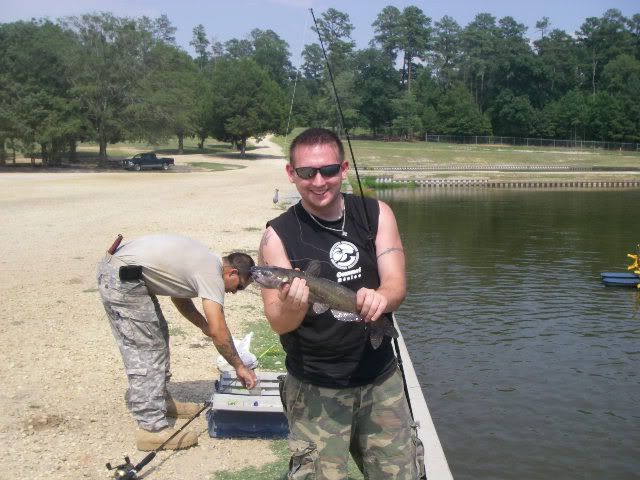 Also great fun on light spinning tackle. These soldiers brought their own and caught a ton of "cats" using store bought "stink bait".
Not a real big one but he brought a smile to the face of this Vietnam Vet.
Trust me - there was a big fish in the camera frame just before I clicked the shutter but he dropped off before my digital camera opened up. This soldier moved from pond to pond trying for a "grand slam" of catfish, bream and bass - not sure if he made it today but he had fun trying.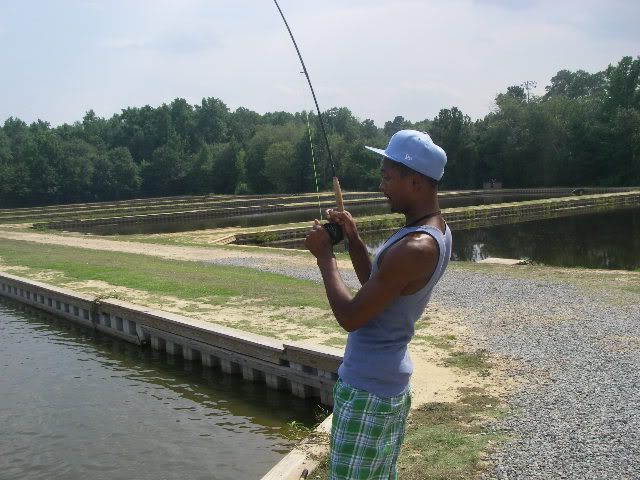 We had a couple of "walk on's" wander over from the Lake Rim side of the complex. They had never fished with a fly rod before but now have stories to tell and pictures to prove it. Both were x military and were invited back for next months event.
Not a big crowd today but we will blame it on the weather. We had a good time and made some memories. Hopefully next month the weather will give us a break. School is out so we expect more families which is fine with us. We specialize in fly fishing but have over 200 spin casting outfits for those who want to dunk a worm or try some "stink bait" on the catfish. Our next Wounded Warrior / Military Appreciation Day will be August 10, 2011 from 1-5 pm