Here is something for you guys who did not go the the Smallie Show .................
Did a little crappie fishing at a secret lake this morning. Left home early so as to be on the water by 7 am. Met my buddy "Flower Pot Steve" at the ramp and off we go.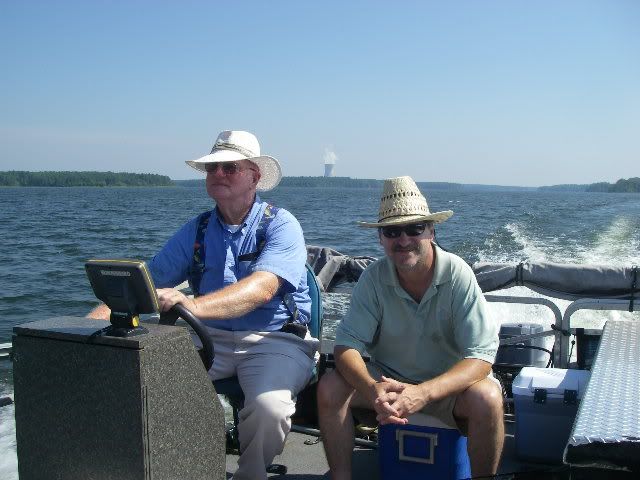 I could post a lot of photos which would narrow down were we fished but that would not be fair. Let me just say the fish were hanging on cover in about 13-14 feet of water. Lure which caught the most was a 2 inch white curly tail grub on a small jig head. We also added a split shot about 10 inches up the line. Count it down to near bottom and begin a very slow retrieve. Yellow and green grubs did pretty well too. I also caught a few on a Charlie Brewer's Slider. Go to a likely spot, cast for about 5 minutes, if they are not there, move on. Have enough spots and you end up with something like this. We were heading home by 1130 and probably should have called it earlier but you know how it is with "Just one more cast".