Finally....with word we're supposed to get 3 good days of rain tonight thru wed. ...I got around to cleaning off the riser and filling in around it with red clay. It does'nt look like it...but there is about 80-90 tractor buckets of dirt in there. The front bucket on the tractor will hold about 4 wheelbarrows full. I had to build up behind it just so I could drive the tractor down near it....then had to hand shovel about 70 % of the dirt out to the front of the riser (can't drive on it...the cover is just 3/8ths rebar. the riser is 10 ft. deep....it seemed like I was going to have to fill the entire pond before I got it built up enough to form an edge of about a foot and a half or so in front. I'm going to let this sit thru the rain and hopefully settle in good...add a little more and then hopefully find some crushed rock or concrete to put over that.Anyway....hopefully this will keep it from loosing so much water in the summertime.As you can see from the pics...right now its down almost 3 ft. and 3 ft. of water makes a huge difference in the size of the pond...right now theres 10 to 15 feet of bank exposed that is normally underwater.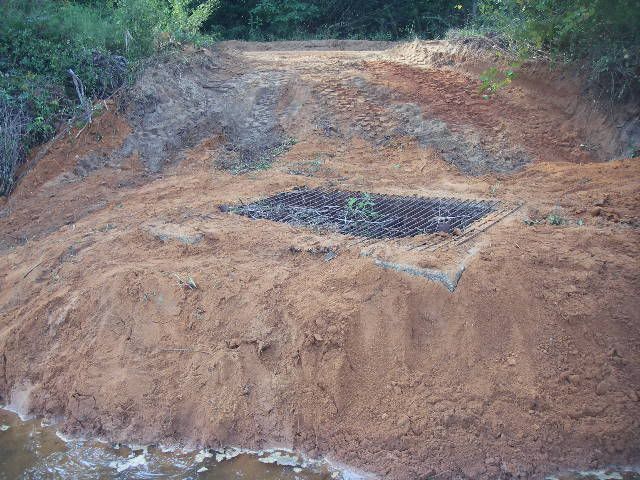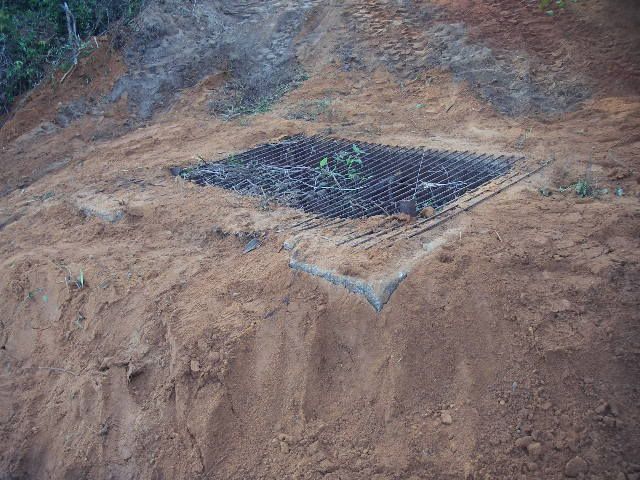 first time the pond has ever been this muddied up....hopefully that will settle in a week or so.
Now to the fishing part....while working on the riser....I saw a good number of bass busting the surface so I figurd maybe they are eating.....so I went out this morning and pound the bank with plastic rigged weedless.....the fish are holding right in the first couple of feet from the bank in really thick cover....but twiching something completely weedless along over top will draw them out. I had some vicious strikes...but unfortunately the strike to hook up ratio was about 1 in 5. saw some big fish...only hooked one really decent one of about 5 pounds.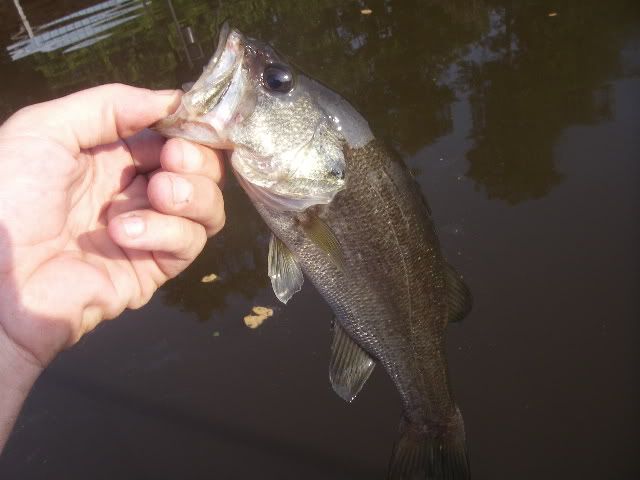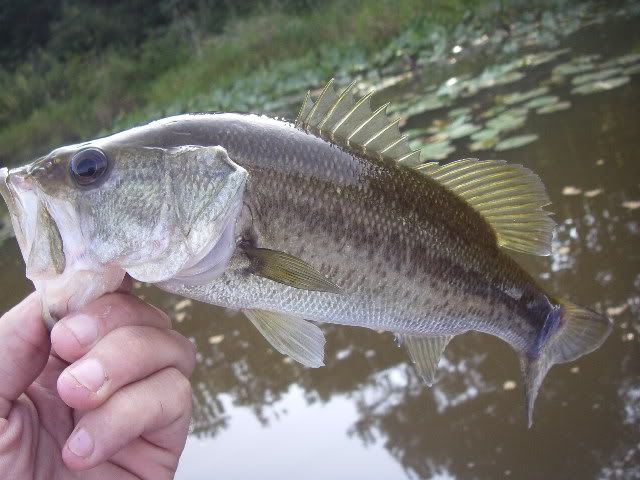 big bluegill were also hitting grubs.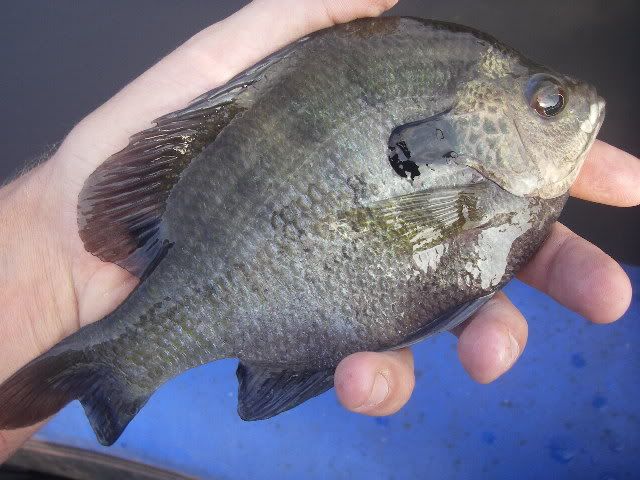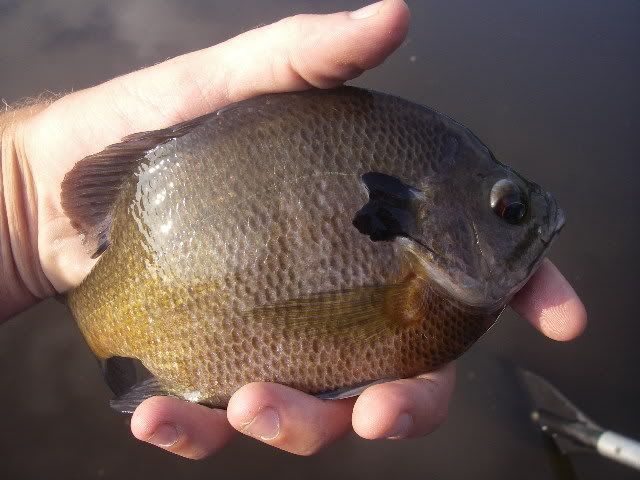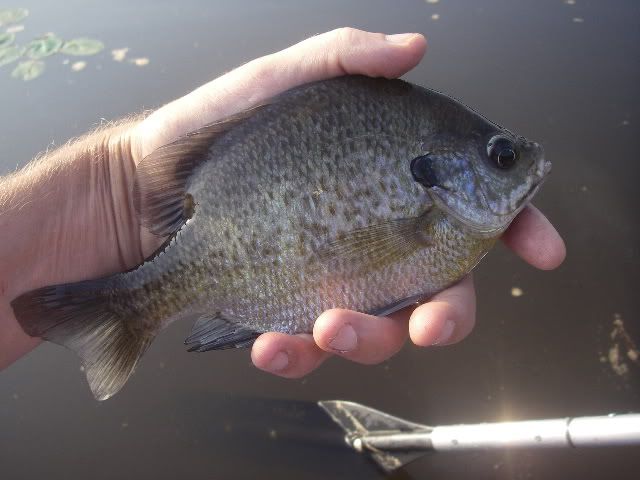 _________________


"The fish and I were both stunned and disbelieving to find ourselves connected by a line."

William Humphrey