We had another great day at the NCWRC John E. Pechmann Fishing Education Center when we opened the facility to Ft Bragg's Wounded Warriors and anyone else with a military connection. These 2nd Wednesdays of each month give us a chance to give back to the men and women of the military and their families. About 15 adults and at least 10 kids took advantage of what we like to call "a change of pace". I try to learn a little about our participants and today one told me the past ten years of war have taken a toll on the fabric of the military family.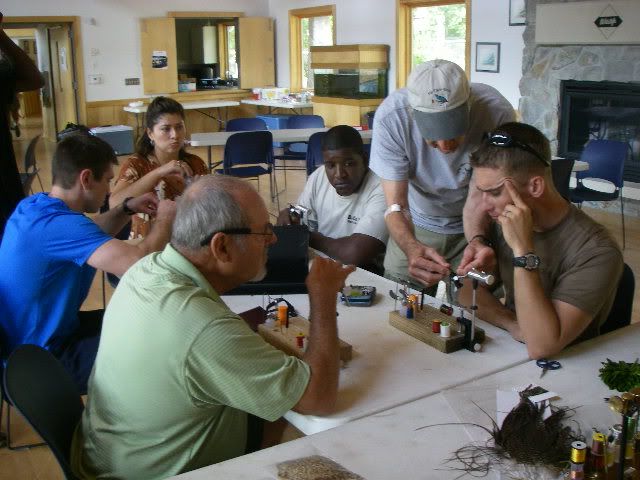 Fly tying draws a lot of interest. Our friend Evelyn from Womack Army Medical Center often arranges to bring several of her patients who enjoy the challenge of hand, eye and brain coordination required to tie a fly.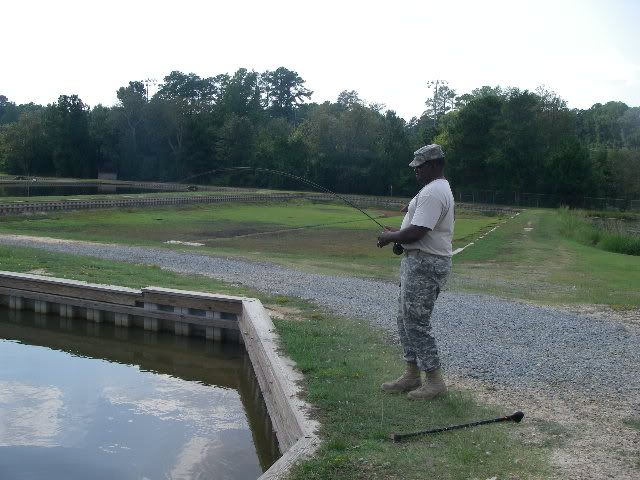 This soldier forgot about his cane and lots of other things while he put his recently tied fly to the true test of "will it catch fish?" - Lot's of satisfaction when the answer turns out to be "yes!"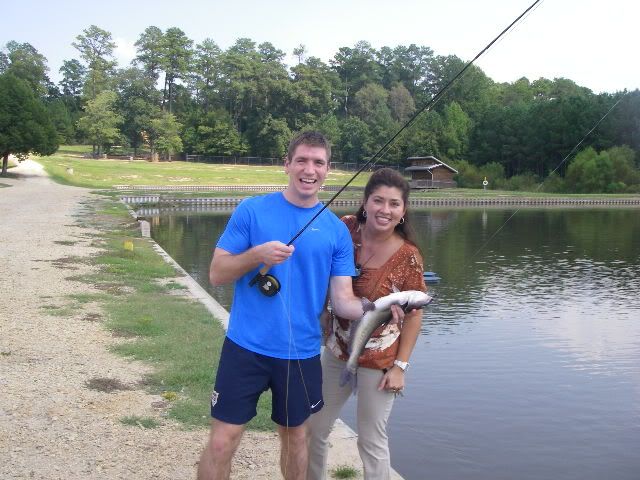 Smile for the camera.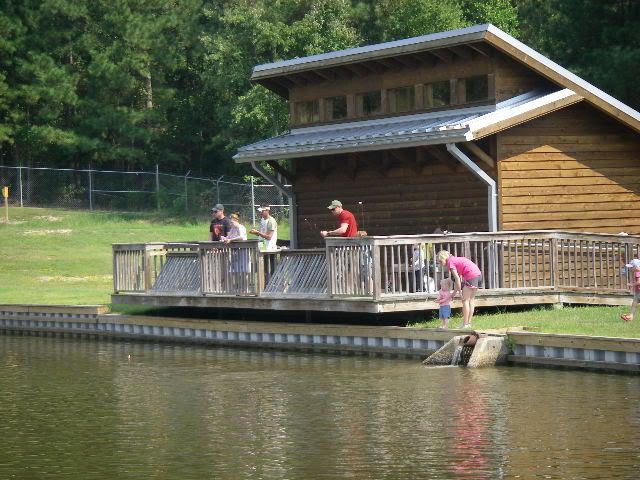 One small unit took advantage of the afternoon to have a "team stand down" - Lot's of family members had a little "bonding time."
"Don't let it get away Daddy!"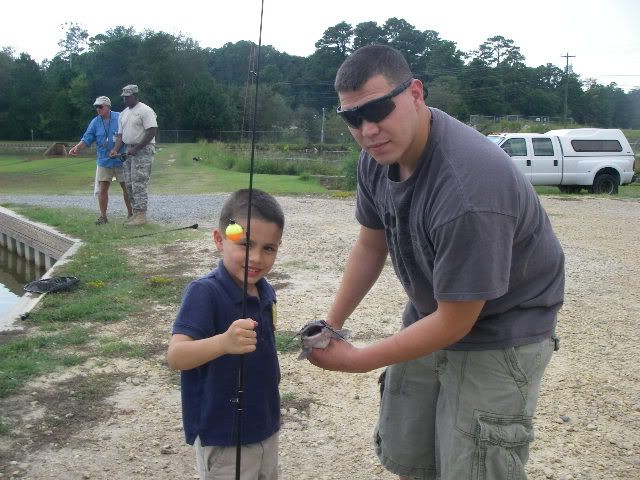 "I caught this one but I need help holding it because I don't want one of those sharp horns to stick me".
"Sissy caught this one with her little pink fishing pole."
Mr. John one of our dedicated volunteers demonstrates proper rod posture when handling a big fish.
And so ends an afternoon shared with those who gave and are still giving so much to make sure we are able to have the freedoms and way of life which makes the United States so special. A few of our volunteers are Vietnam Vets and remember our homecoming - we won't let that happen again. We had a good time and made some memories. Next month the weather should be a little cooler. The kids are back in school but if mom or dad plan it right they could pick them up and bring them out for a couple hours from 3-5 pm. We specialize in fly fishing but have over 200 spin casting outfits for those who want to dunk a worm or try some "stink bait" on the catfish. Our next Wounded Warrior / Military Appreciation Day will be October 12, 2011 from 1-5 pm.