Met up with Croaker Sunday morning around 7:30 Am (after finding some gas with about an ounce to spare). He took me to an old mill pond that looked pretty promising despite low water. The pond is riddle with stumps and I had always figured it would be great to fish a place like that. The day started out kind of slow ...and well....remained slow. I think we averaged about a fish per hour. I threw a few flies starting out with no luck....and decided to do a little recon with the spinning rod thinking if we could find a school of crappie or a "hot spot" I would grab the flyrod again.....but I think the best was maybe two fish close together at any time. Don manage a few bass on an epoxy minnow and I caught a few crapie, two nice brim and a couple of small bass on a plastic grub. The wind was howling at probably 45-50 MPH most of the day with us rarely finding shelter. Despite the persistant wind we still had a pretty good day....as Don put it.."it beats the hell out of staying home"
Don's first bass...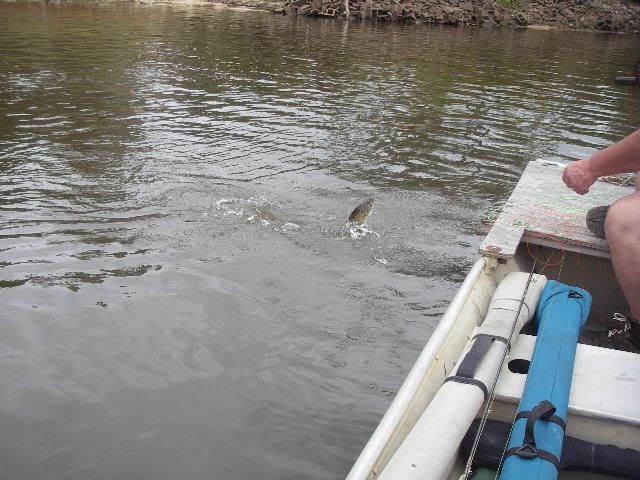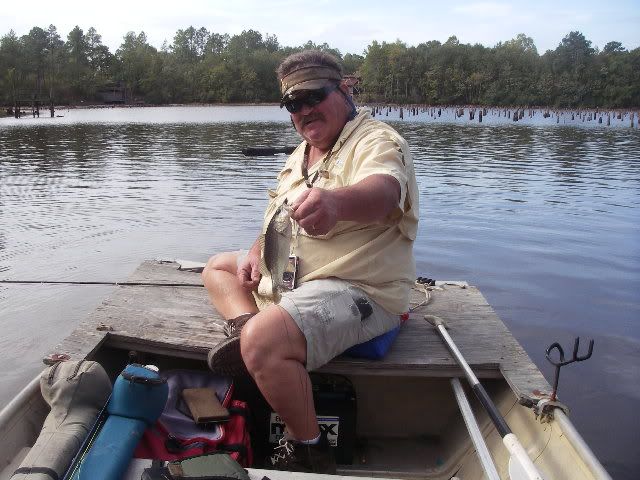 Fighting the wind (and this was a calm moment!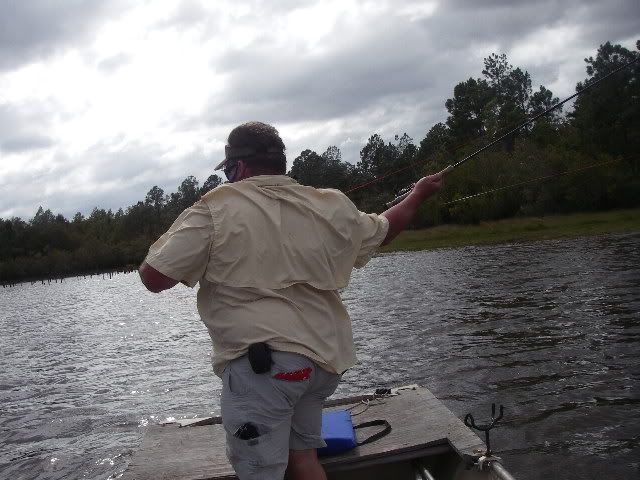 Another bass on the epoxy minnow...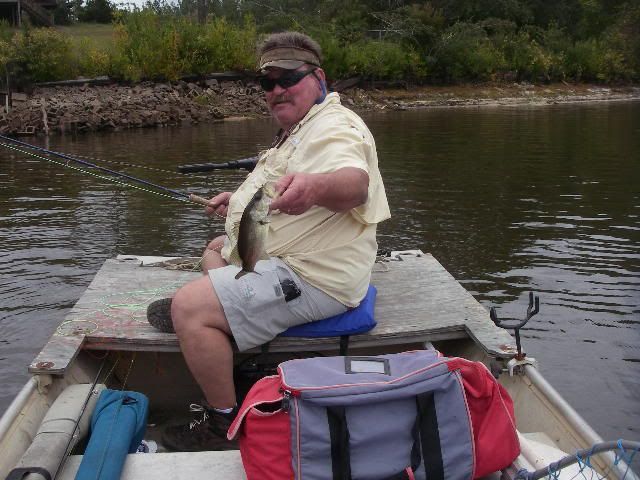 the pond...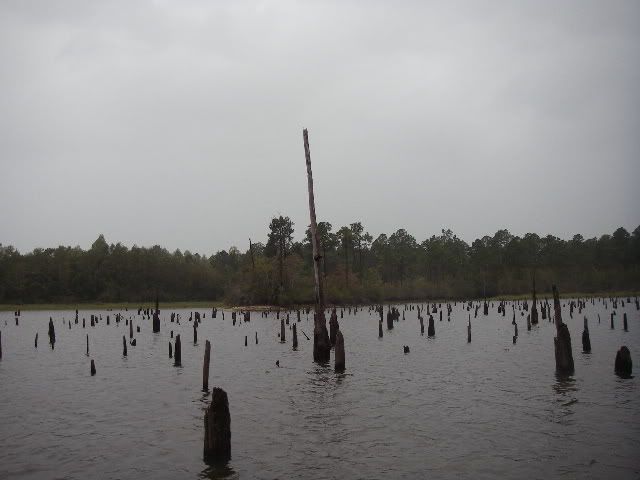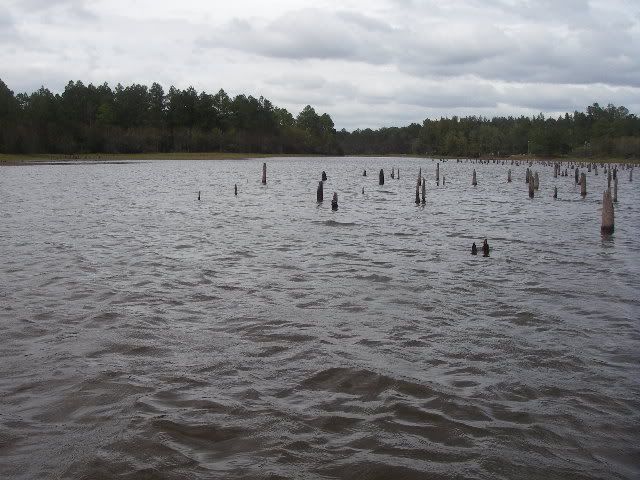 Its a pretty good sized pond!
the only pic I took of any of my fish was this big brim....which seems to have shrunk in the cooler....I swear it looked and felt like a monster in the water!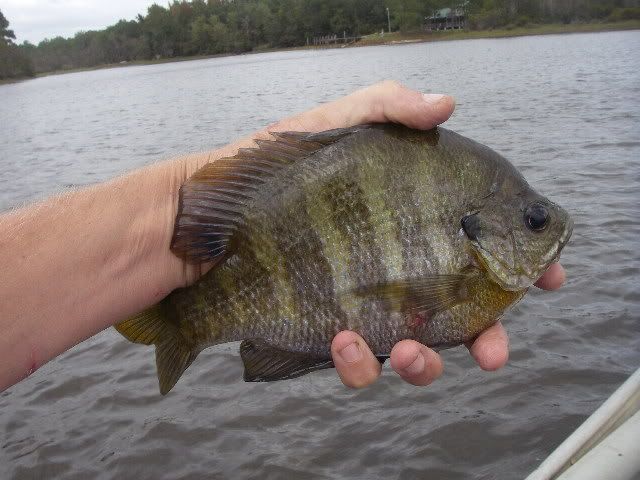 It started to drizzle on us....so we called it a day....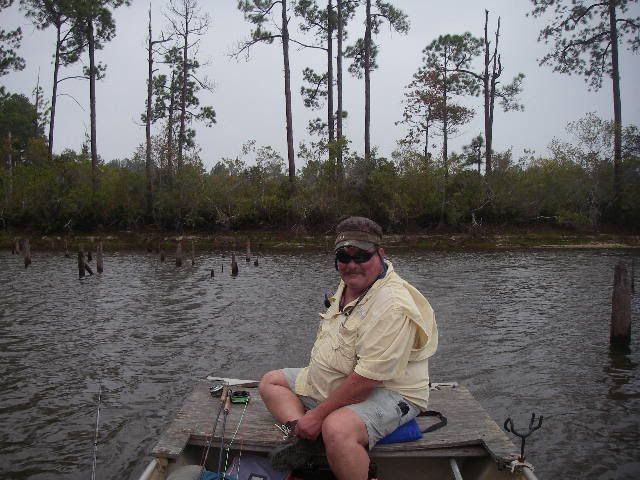 We only got Don's truck stuck twice....once puttin in and once taking out thanks to my fine direction.
"come on back a little more....yeah ...right there.....you'll never get this thing out here!"
I definately want to do it again when the hurricanes pass!
Thanks for having me down Don....I appreciate it!

_________________


"The fish and I were both stunned and disbelieving to find ourselves connected by a line."

William Humphrey