10/5/08
6" Stumpknocker (Spotted Sunfish).
12" Jack (Chain Pickerel).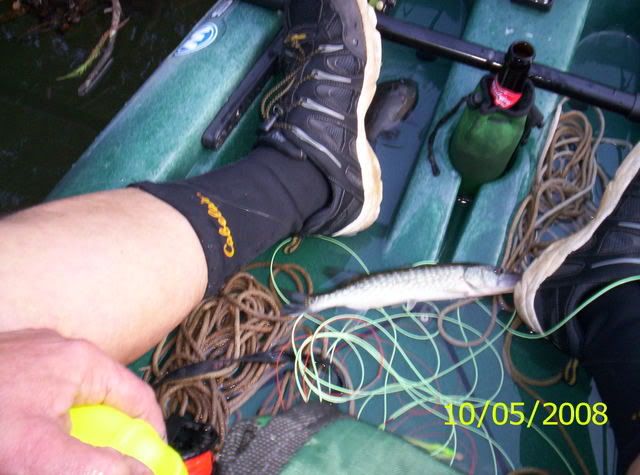 8 1/2" Redbreast.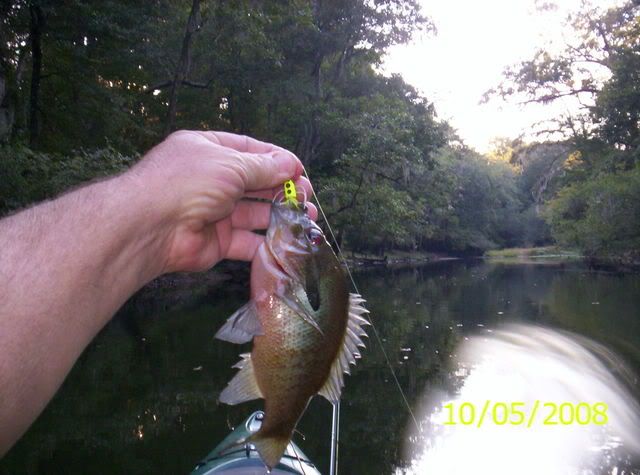 The Redbreast hit the Sneaky Pete.
The Jack and Stumpknocker ate a bright gaudy chartreuse Flashdancer.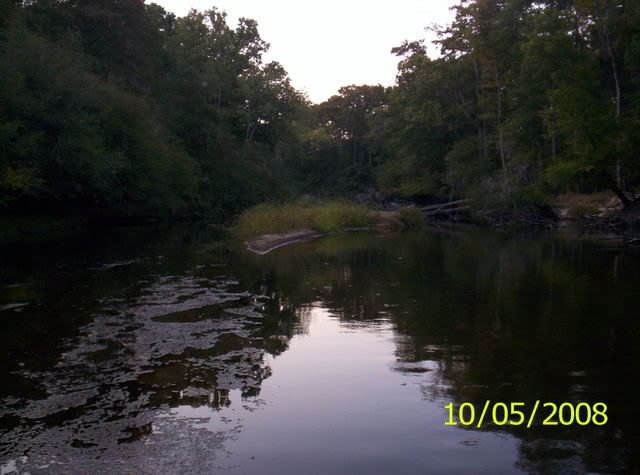 Ifn the Ogeechee gets any lower there will be no need fer a kayak...
Mite be headin' to the coast next time since, there is plenty of water there...