Overbrook swamp is on fire !!!
I got up early this morning thinking I'd head down to the Savannah...but call me lazy...I just did'nt feel up to the extra work....so I settled for the pond...glad I did!
I honestly did'nt have much optimism, so I started out with the spinning rod and a small grub...one or two bites was about all I saw....then I headed to the back of the pond where I saw a lot of fish darting and thrashing around in very shallow water.its maybe 8" deep in here at best and even at that its pretty choked with grass and crud....those who have fished the swamp would recognize this as the acre or so of solid lilies in the back right corner of the pond.....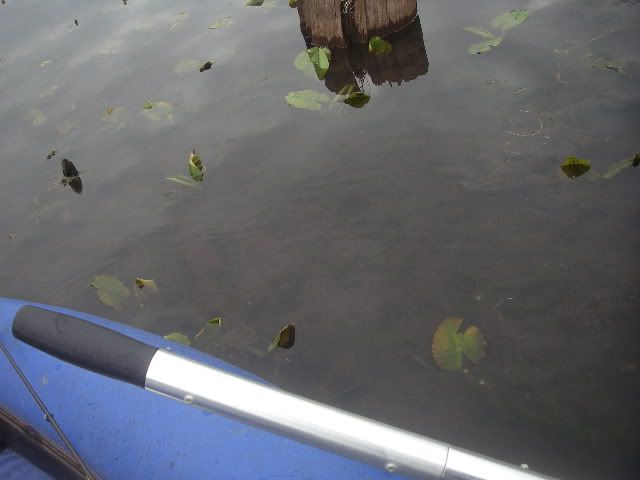 So I think to myself....the only way I could possibly fish this is on top with a small popper...but would they hit one while its this cool??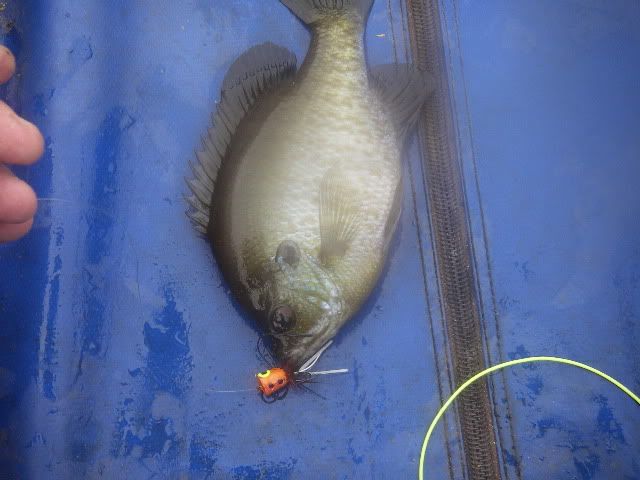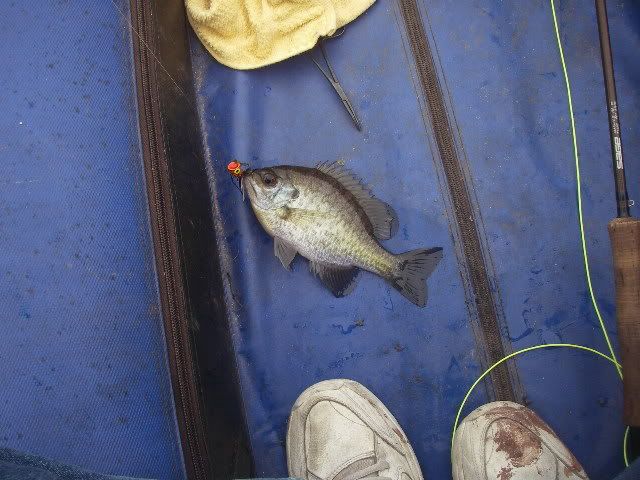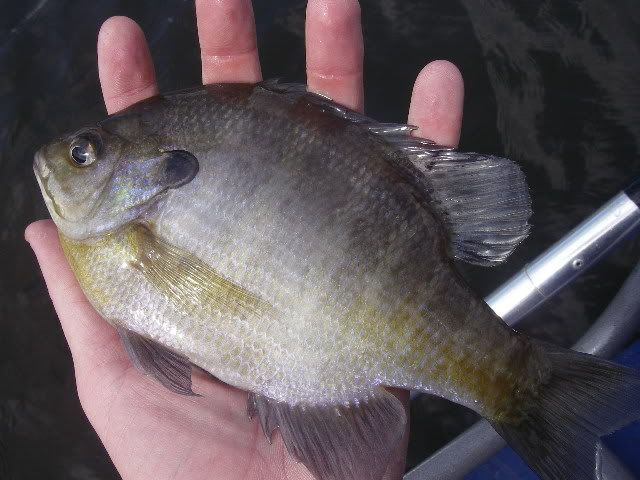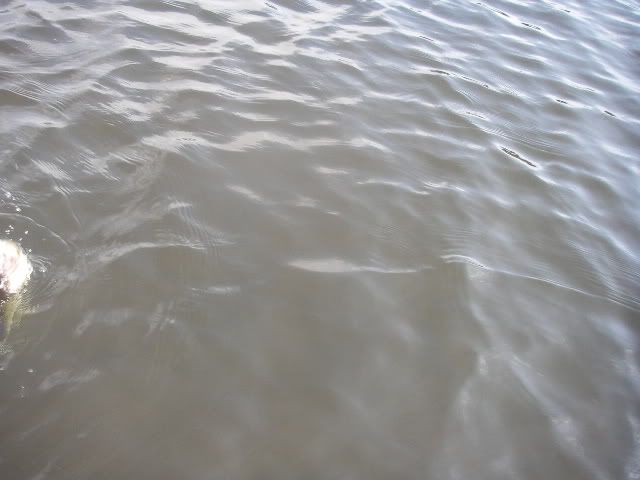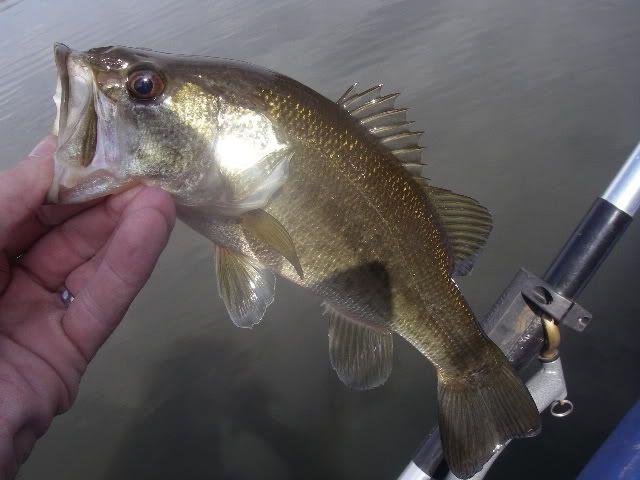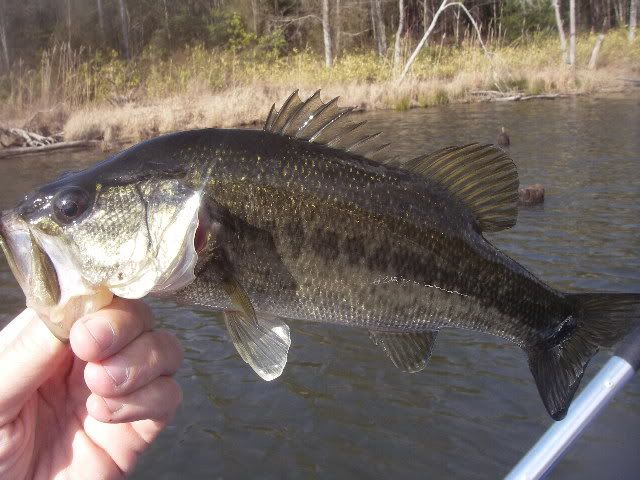 Sure will! ....but heres the problem....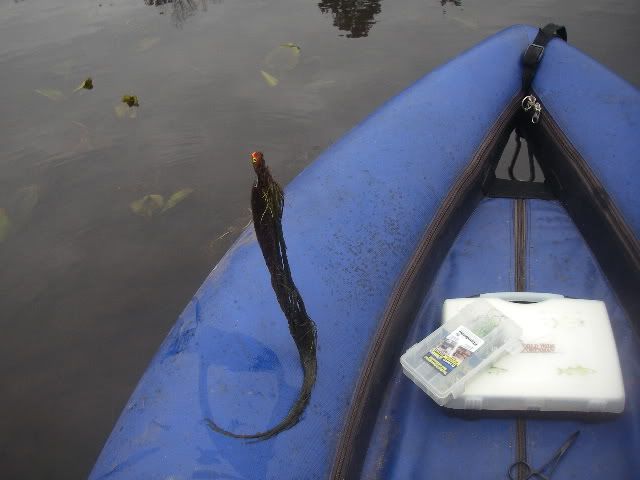 most of the time...this is how you got your fly back....plus in this super shallow water....everytime I caught a fish...I watched fifty more scatter when bringing in the one that ate. I eventually moved up further in the pond and started throwing the new "super secret fly" ....I swear they could'nt leave this thing alone!! I probably caught 150 fish in just a few hours....I'd like to say every cast...but honestly it probably averaged out to every other cast. I swear these stupid fish thought it was springtime! Fat brim , nice crappie, lots of cookie cutter bass....with a few nice ones thrown in. I finally lost both flies to two huge bass....but before I did...I had one lipped probably the same size or larger than Peter's big one last summer....he wrapped me up twice...the second time spitting the fly leaving it around a lily pad stem.Got wrapped up a number of times in lilies and stumps...and one of the big ones ran me under the boat and around the anchor rope....I thought he was a gonner for sure.... but I managed to reach back and fish the rod around the rope without losing him.
This is him....
here's some of the others....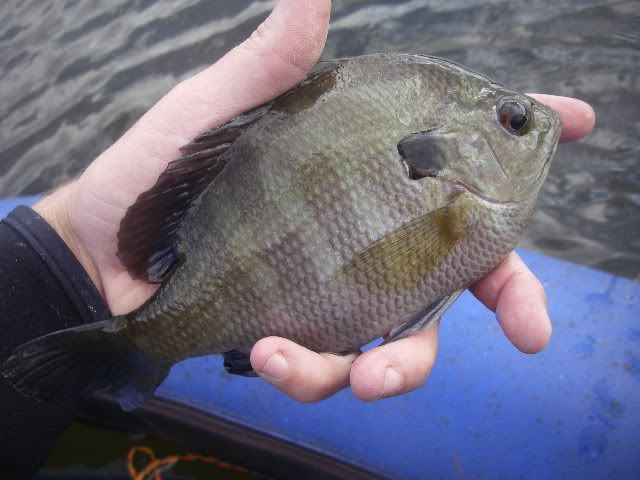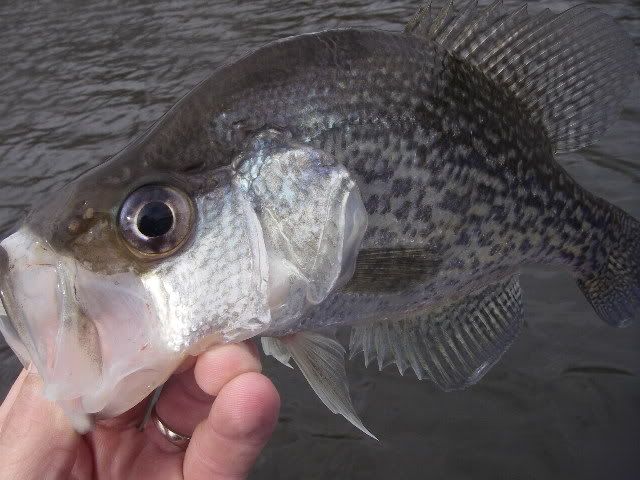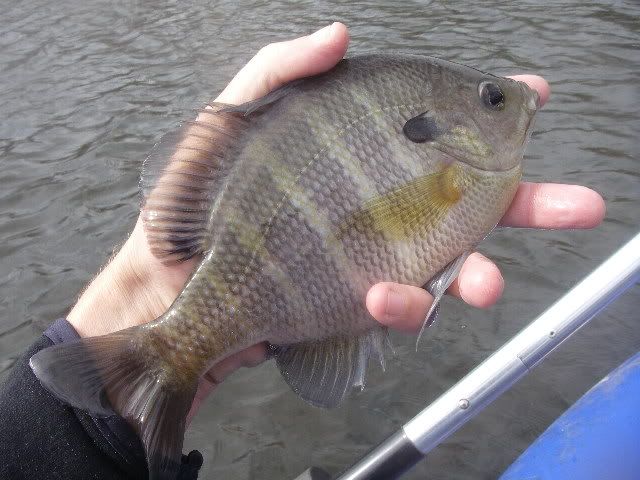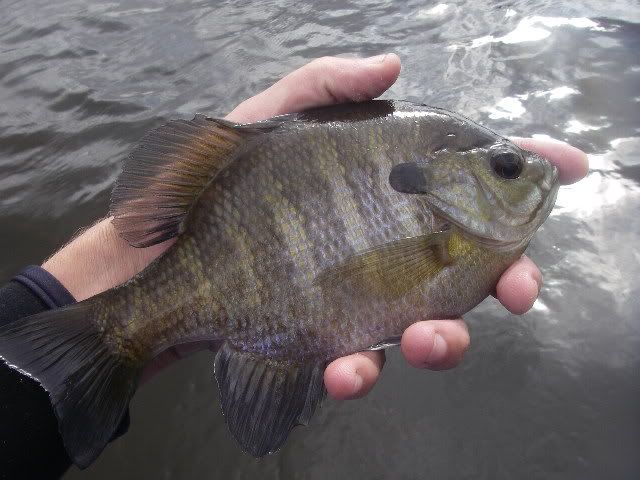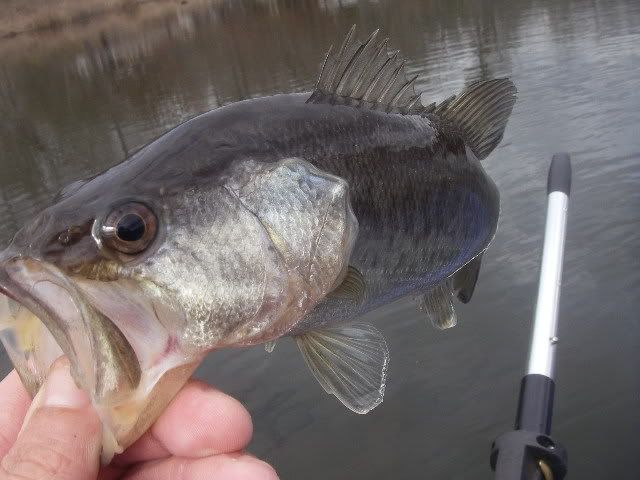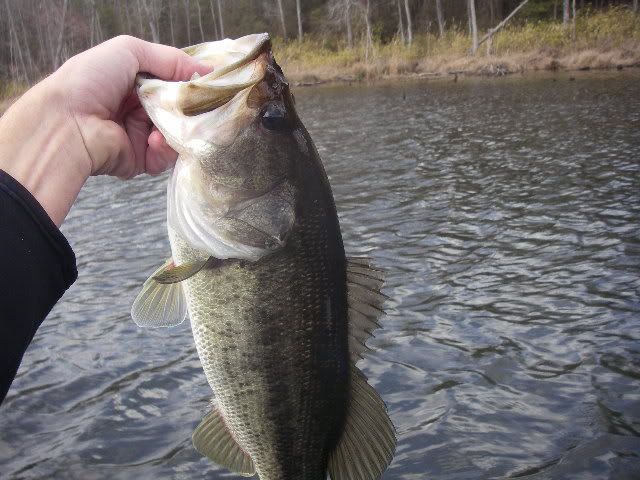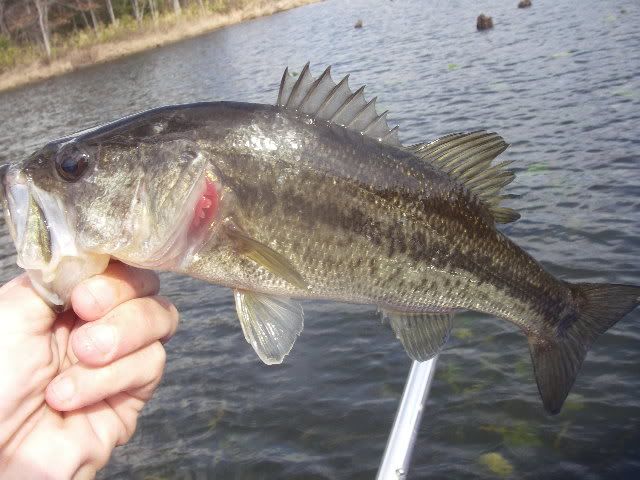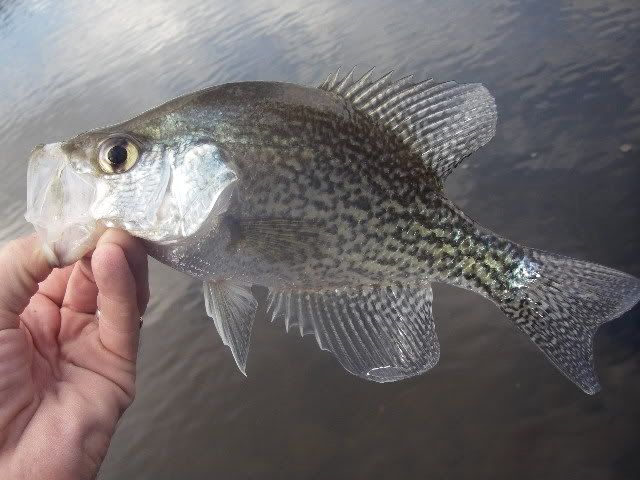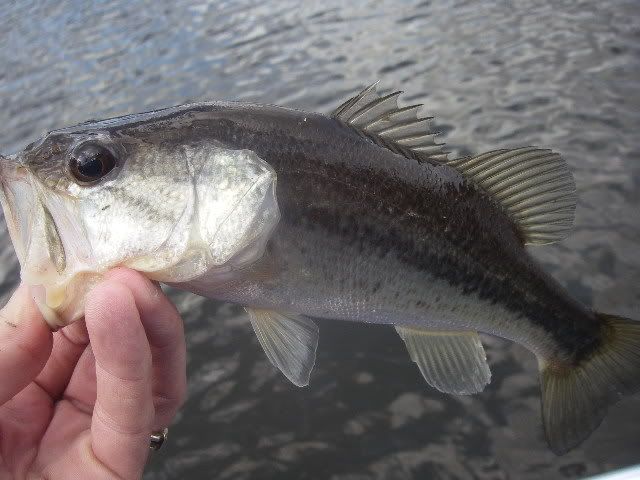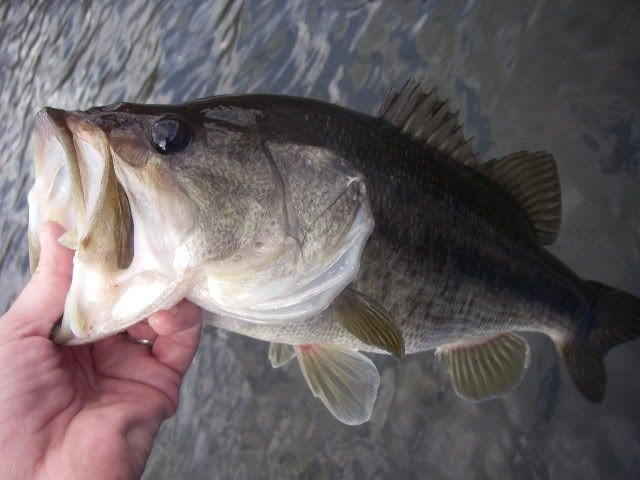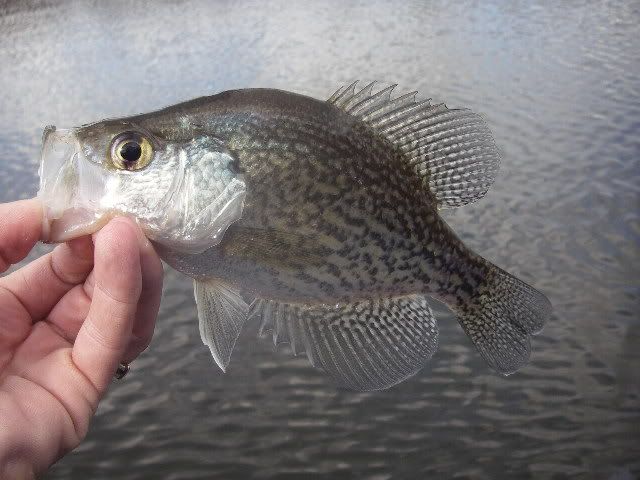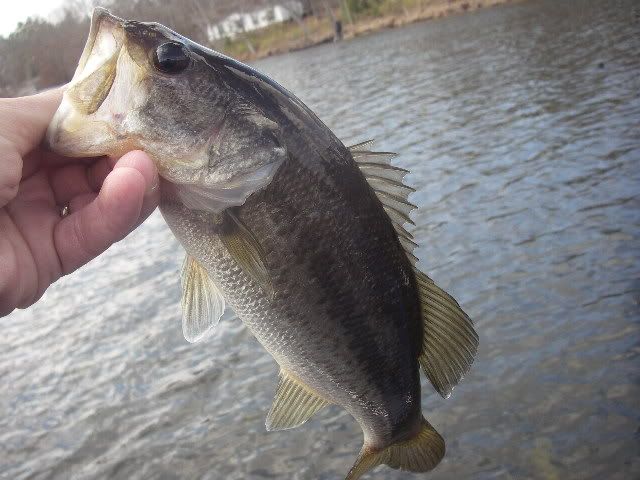 I got lots more .....I eventually got tired of taking pictures...heck...I actually got tired of catching fish....it was pretty sick!

_________________


"The fish and I were both stunned and disbelieving to find ourselves connected by a line."

William Humphrey