I had some business over in Durham this morning, so I threw my gear in the back of the Jeep with plans to hit a new section of the Eno River after I was done. I have been looking at the system of parks and greenways that follow the Eno through Durham County, and wondering why I never explored the river a bit more.
Anyway, I hit a section just downstream from West Point Park. Not high on my list of places to visit again, but it did provide about 2 hours of casting practice. I did manage a couple of pretty bream. I think this is a long eared sunfish....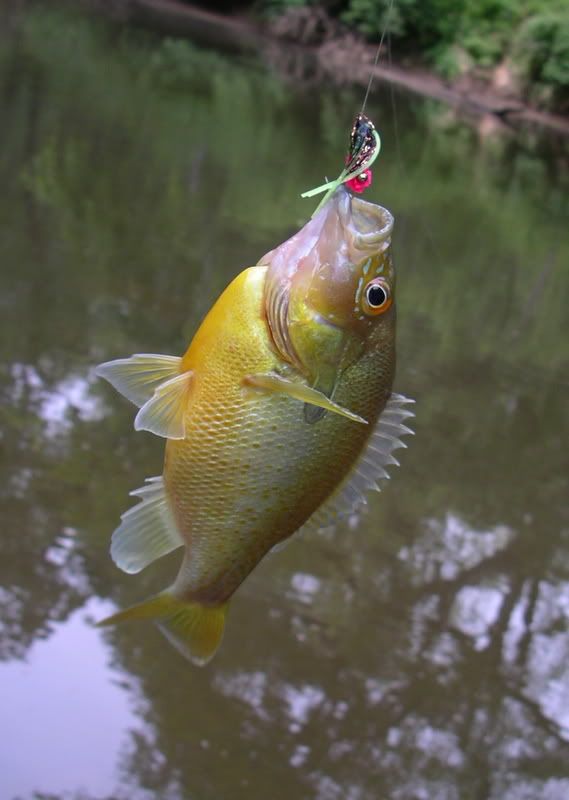 Anyway, if anyone gets to talk to Backwoods Joe, let him know that the bead chain bully is still strong medicine. This one was chartreuse and hot pink.
In case anyone is wondering, West Point is as far up the Eno as the white bass can run, as there is a dam right there. The spawn is over, though, and the bass are drifting back downstream to Falls Lake. There might still be a few down near Penny's Bend, but for the most part, it's try again next year.