Yup.....So Jeff showed up at my place around 7 pizza was waiting.....I was too damn tired to grill or anything....we ate and took a ride in the swamp.....I tried to put him on all the better places.....but they just did'nt seem to want to play? Like Jeff said....som ething was off on the weekend?? Finally a little after dark while casting blindly in the more open water he got a couple of bluegill bites....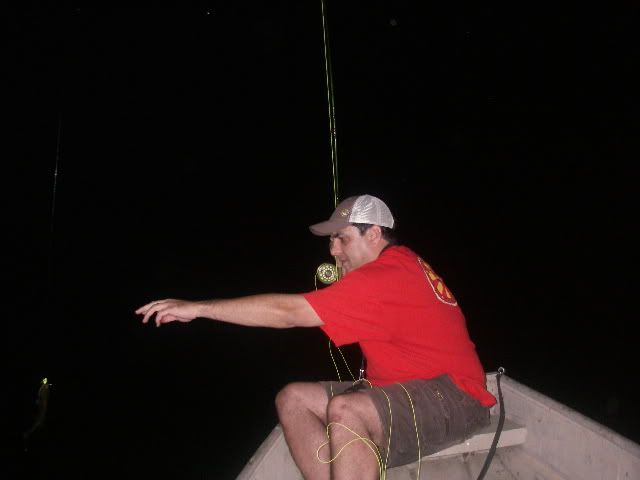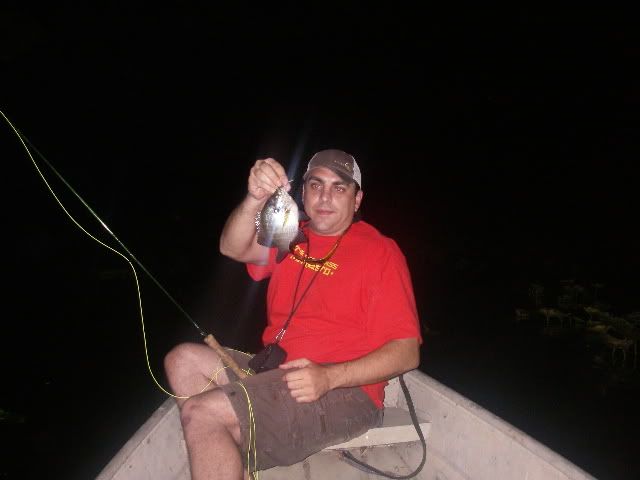 And just before getting the game ending tangle he finally connected with a decent little bass...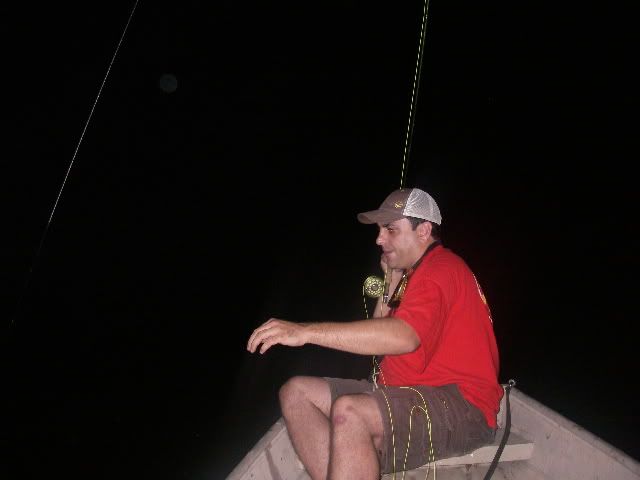 After the tangle we called it quits and went inside.....Jeff gave me some sob story about only having one puny little streamer box that looks like my midge box....so I threw him a few flies...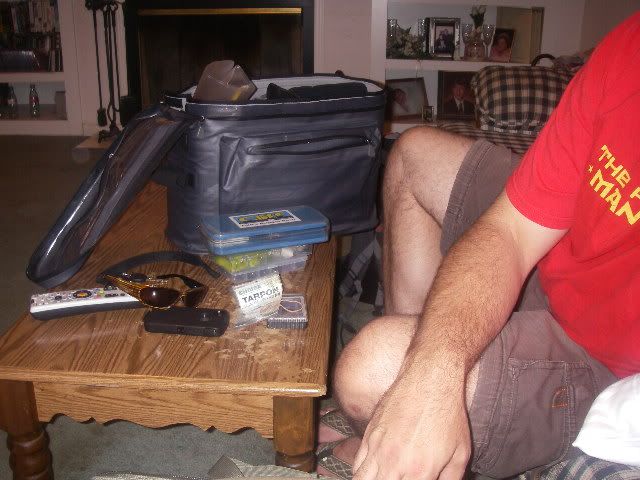 shared a few stories of days gone by....drank some warm beer...and realized we had about 3 1/2 hours till we were supposed to get up in the morning to go to the Savavnnah. I have to admit....Jeff is much more of a morning person than some of the other crackerjacks I fish with that are grumpy in the morning....you know who you are!!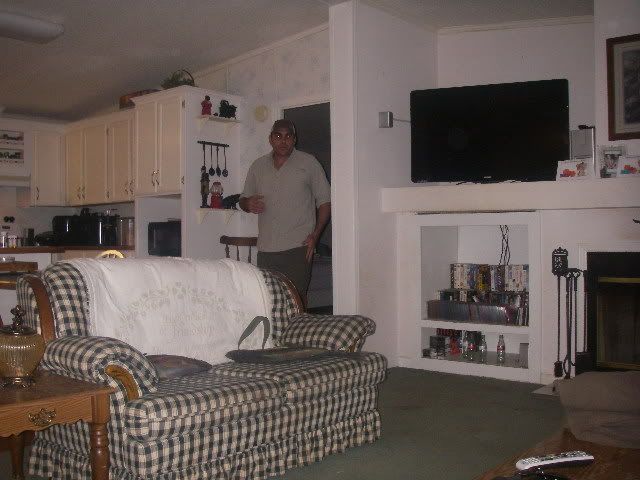 We got there around 7:30 ish which is late for me.....the water looked good...I figured we would have great weather.....It was a beautiful day.....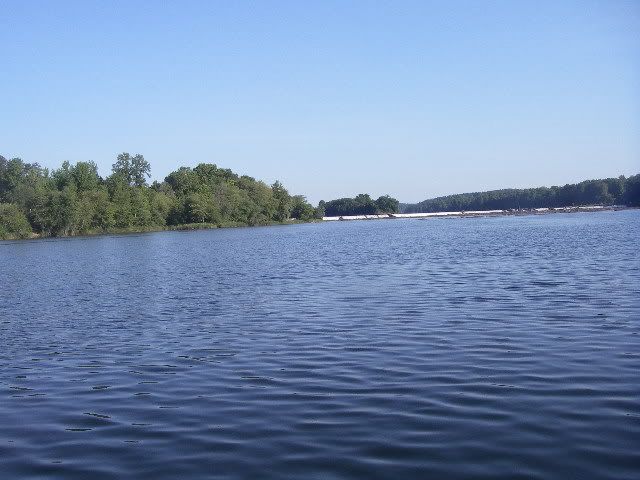 But you heard the story from Jeff.....again....something just was'nt right. I hooked a large gar on one of dem' deadhead gar minnows with the treble hook trailer...he made 3 good runs and then gave me my fly back. I fished the "rocket pop" for the first half of the float with just a few short strikes....I stopped at the I-20 bridge and waited for dingleberry to catch up....He said he threw a wiggle minnow for about 7 casts and gave up....I said "hell yeah....I need to try one of those"....so I tied one on...cast it about 10 ft. out to see how it swam....I was impressed! I made a cast....stripped it back and told jeff I really liked this thing....next cast a behemoth smallie came out of no-where and inhaled the thing...I set the hook....he made one spectacular jump...jeff saw him....then took off straight down stream and broke me off before I even knew what the hell had just happened! I anchored up there for a bit....had several smaller ones chase it...had two that were in the pound and a half to two pound range stationed about ten ft. from my boat....but ignore every pass.....continued the day pretty much the same way....a few chases and short strikes....but nothing ever landed....What the hell.....it was still a nice day on the water....and I enjoyed jeff's company......Hopefully next time will be better....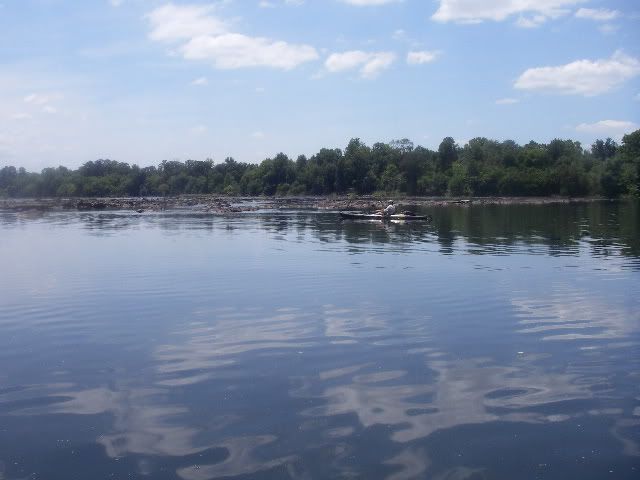 Thanks for coming down Jeff!
P.S. I learned two things this weekend....Jeff drives like a girl.....and the wiggle minnow is my new favorite fly!! Any who has any sense will take stock in the company that sells those foam cylanders cause I'm gettin ready to make a very large purchase!!!

_________________


"The fish and I were both stunned and disbelieving to find ourselves connected by a line."

William Humphrey