5xTippett wrote:
How do you clean those jacks without eating a bushel of bones, Don? Do you slice 'em and deep fry 'em?
Ben, yes we call it gashing. Small ones are gashed whole after dressing, like this: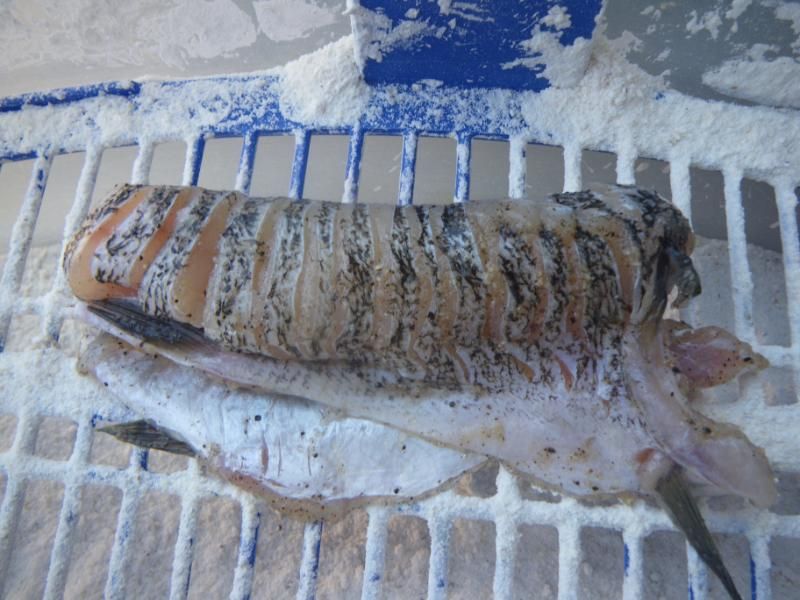 Bigger ones we fillet and lay 'em skin side down then gash. 1/8-3/16" between gashes.
Overbrooks yankee method should work on bigger Jack though, I've not yet tried it...