Dad and I fished below the L & D near Augusta, GA today.
He with light spinnin' gear, I with floatin' and sinkin' fly lines.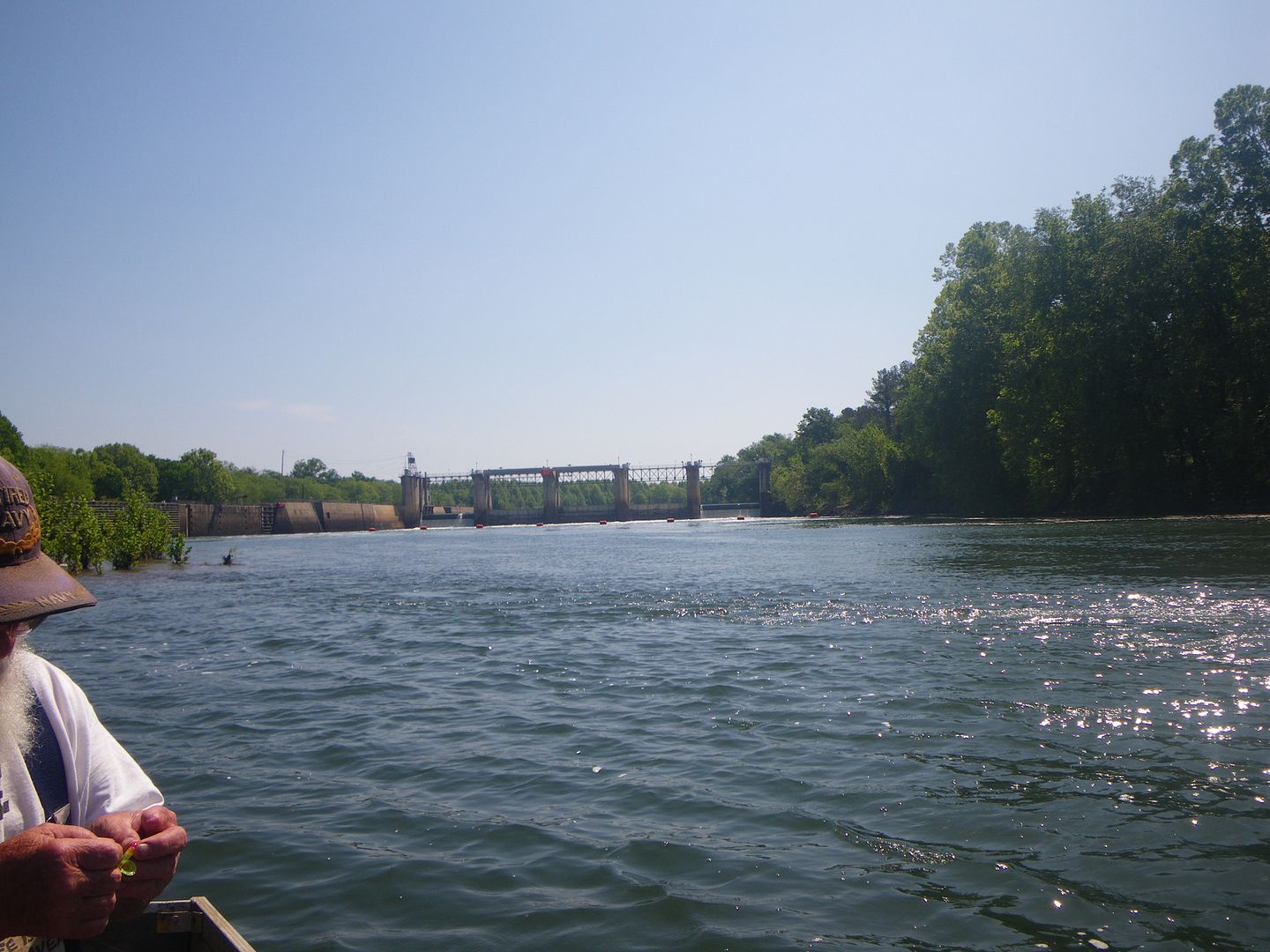 Water started rising time we got there. We had several bites, 35-40 lbs of salad in
the boat and half a dozen or so hooked between us... Dad got his first Shad in 5-6
years. Small American Shad.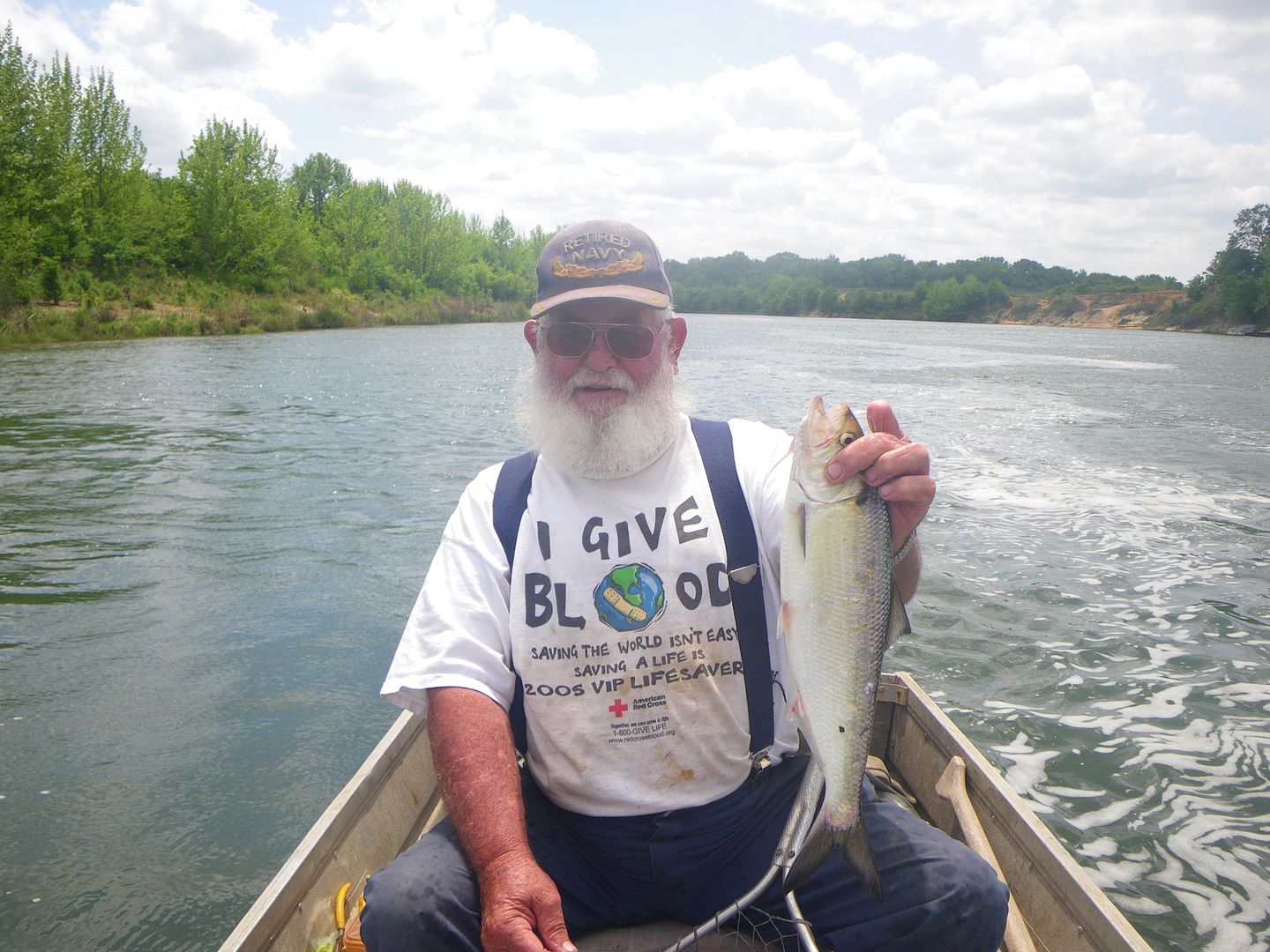 He caught another small, and then this medium American Shad.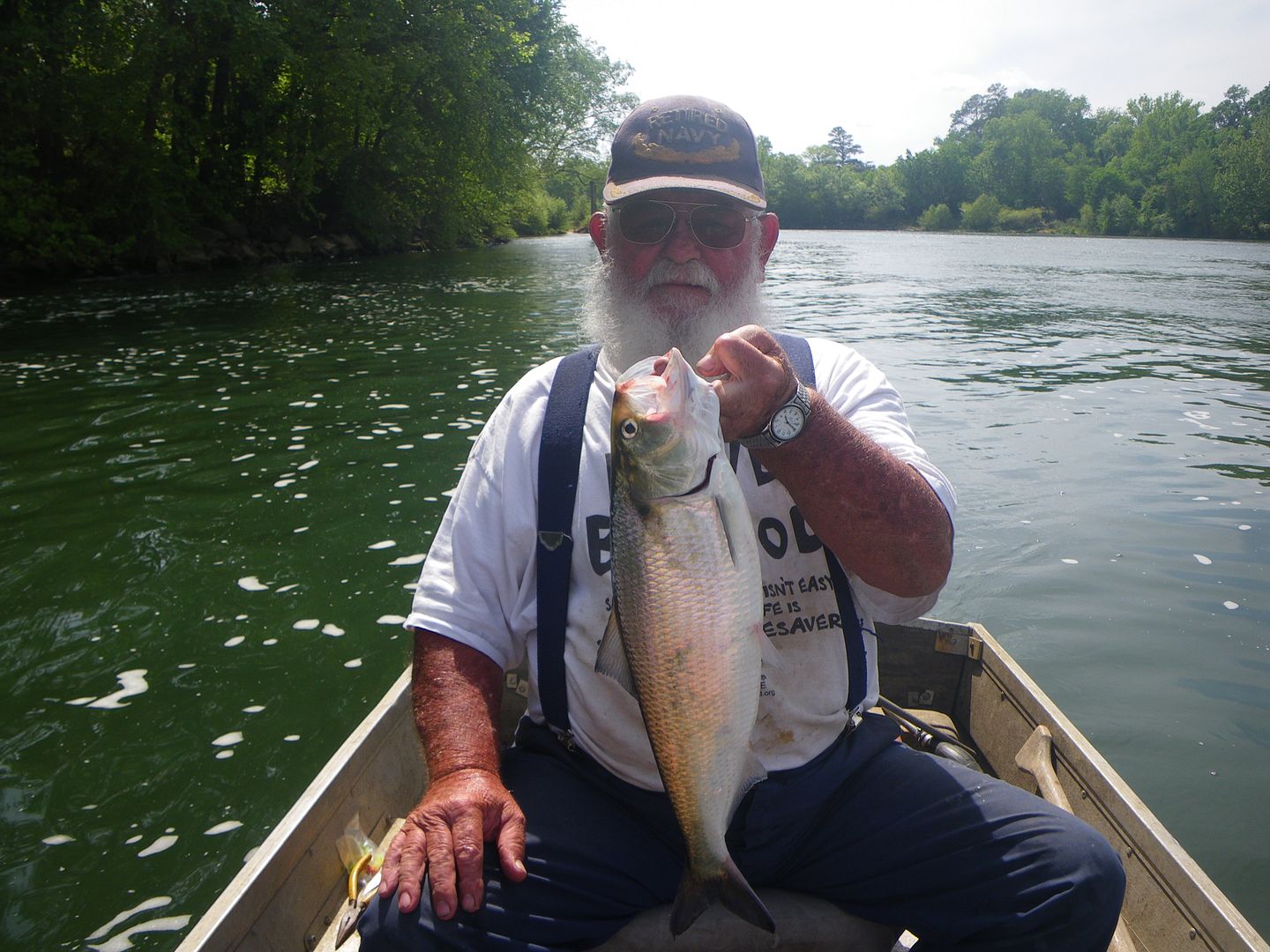 I got the skunk. Hooked two Americans. One small, one medium. Small ran around the anchor rope and broke off. The medium spit the no name shadfly out right 'side the boat.
Last time I even hooked one, was 2010... None in 2011-2012.
Wouldn't trade today for anything.
Ain't Life Grand!!!
croaker