It's hard to call the Eno, in early April, warm water, but it was a warm day.
Anyway, the dogwoods are starting to bloom, here in the triangle, and that means it's time for the white bass to run. I popped over to the Eno R. to check out the action, this afternoon. I wasn't disappointed. These last few warm days did the trick.
This fat hen took a estaz bugger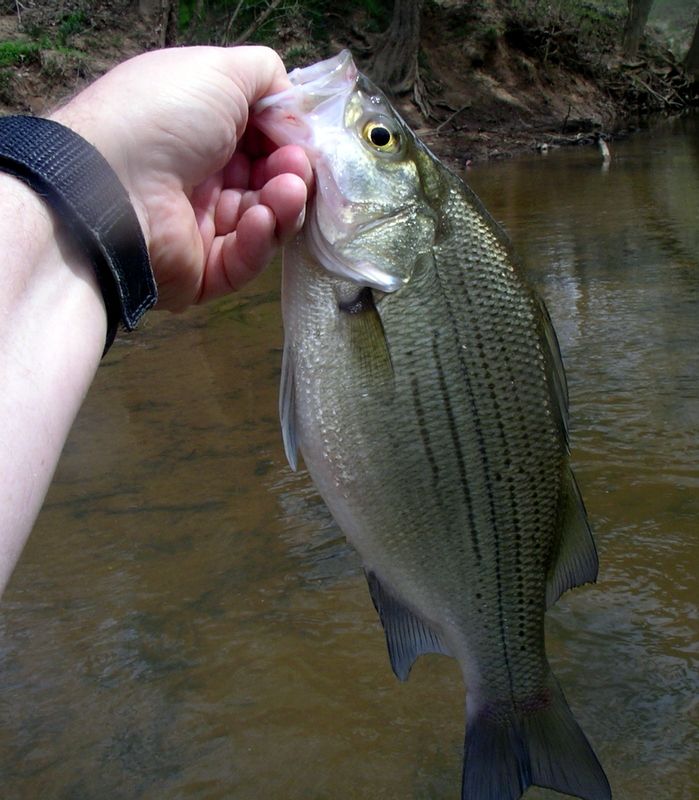 ...as did this one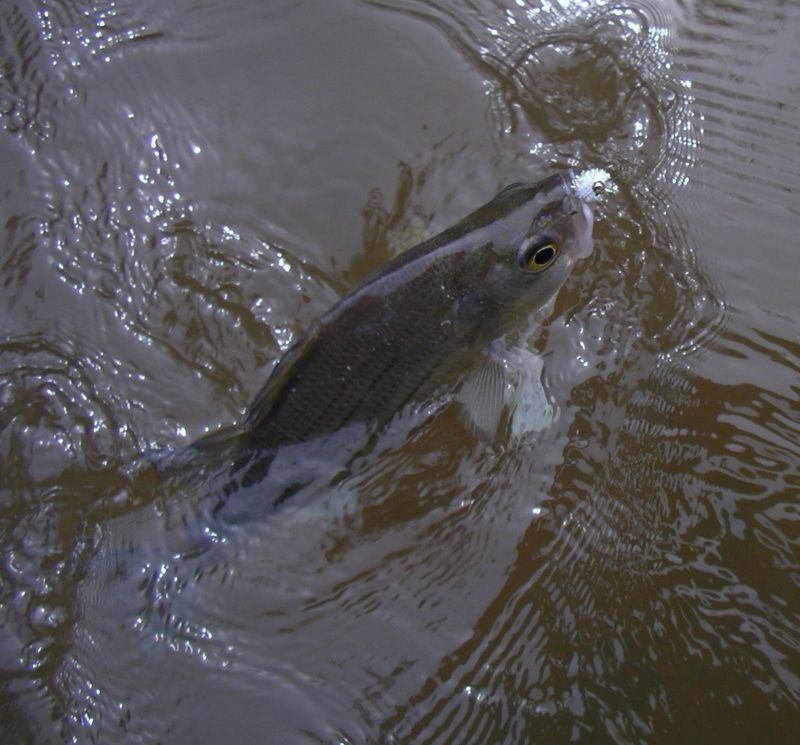 I also had some luck with an olive/white Polar fiber minnow, but I lost it to an underwater snag. Lots of snags in the Eno.
They are running a bit bigger this year, in the 15" to 16" range. Last year must have been a good year for forage in Falls Lake.
While the saying is, "When the dogwoods are in blossom...." is could just as well be "When the Atamasco Lilly is in bloom...." These are all over the bank near the Eno. They are also known as "Cullowhee."