A few pictures from two short trips this week due to dodging T-storms.
This little one bit the dropper. Not sure what kind of Minnow/Shiner
it is: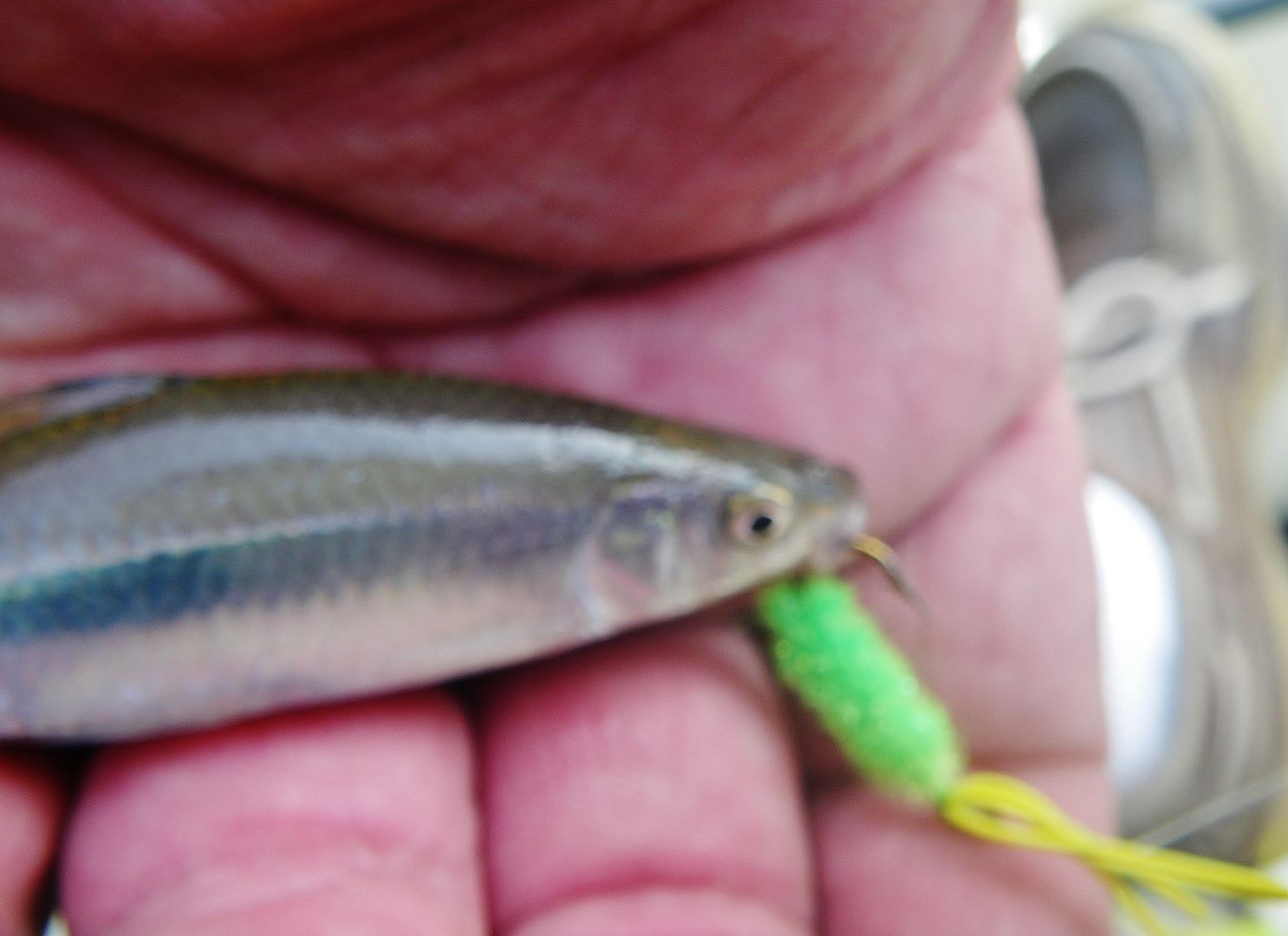 This is what we call a double. The small LM Bass on the left that bit the dropper didn't want to lay still for the picture: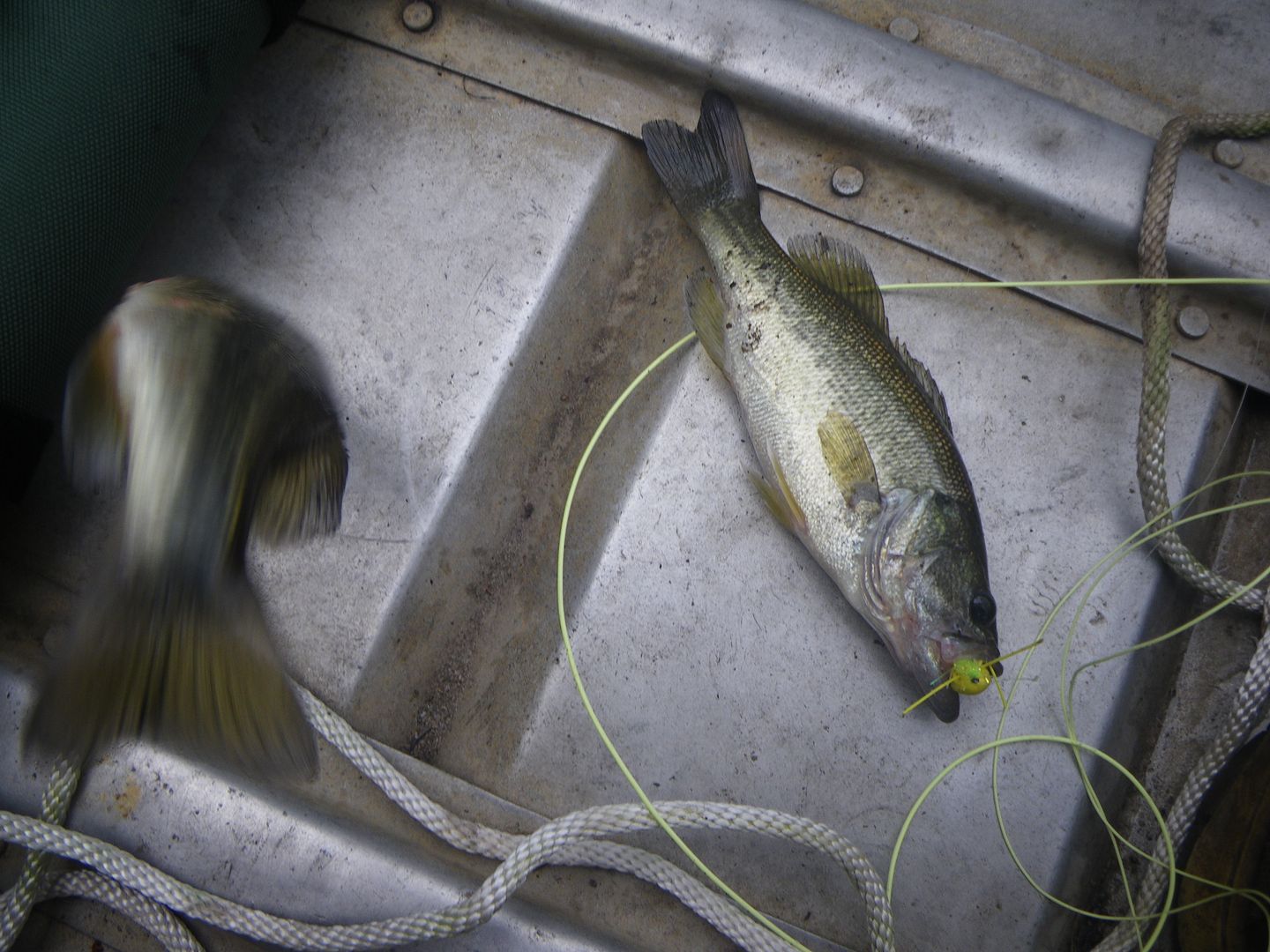 Redbreast and a bigger LM Bass: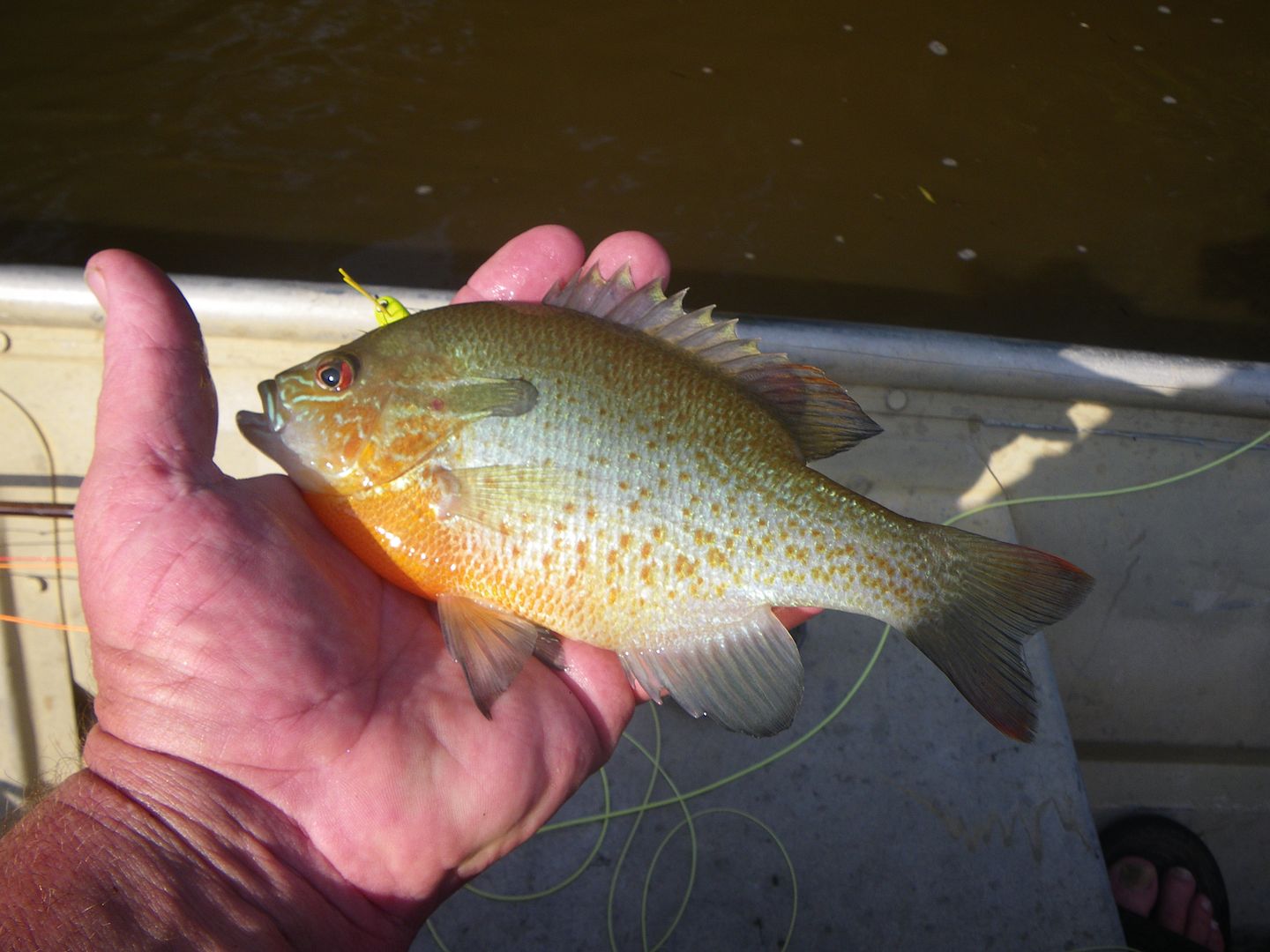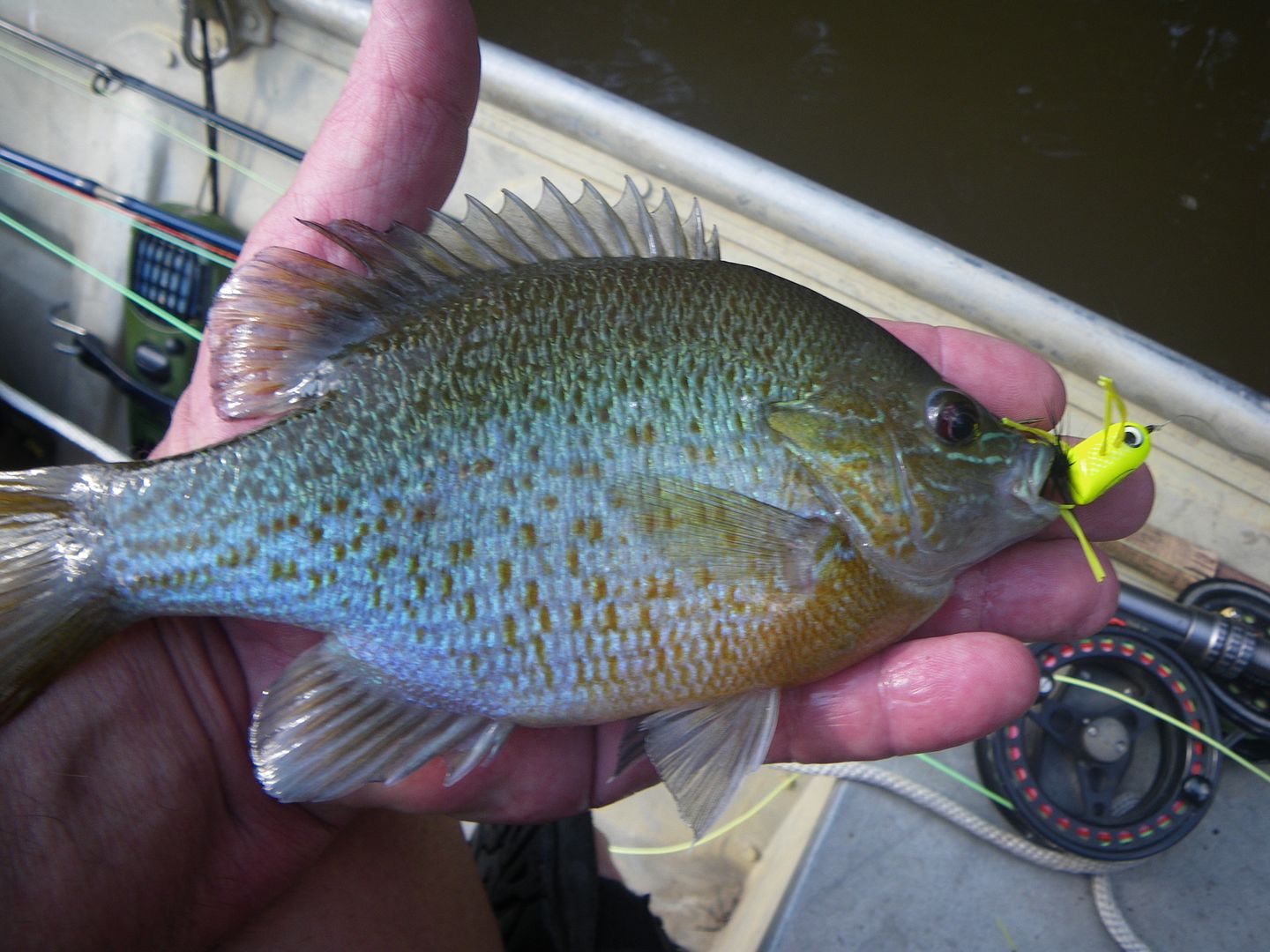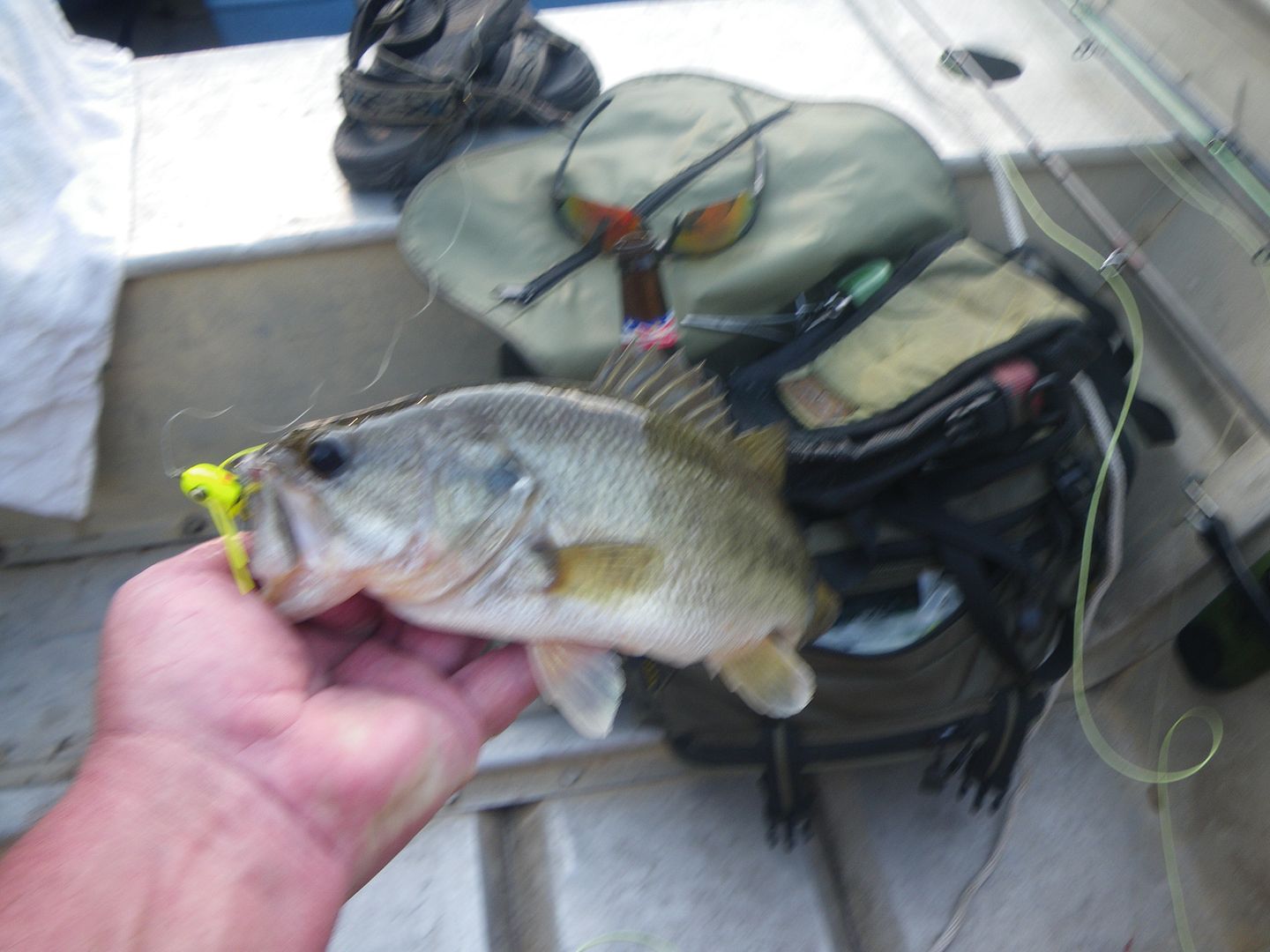 Any Redbreast that can swallow a size #4 bug is a "Good Urn":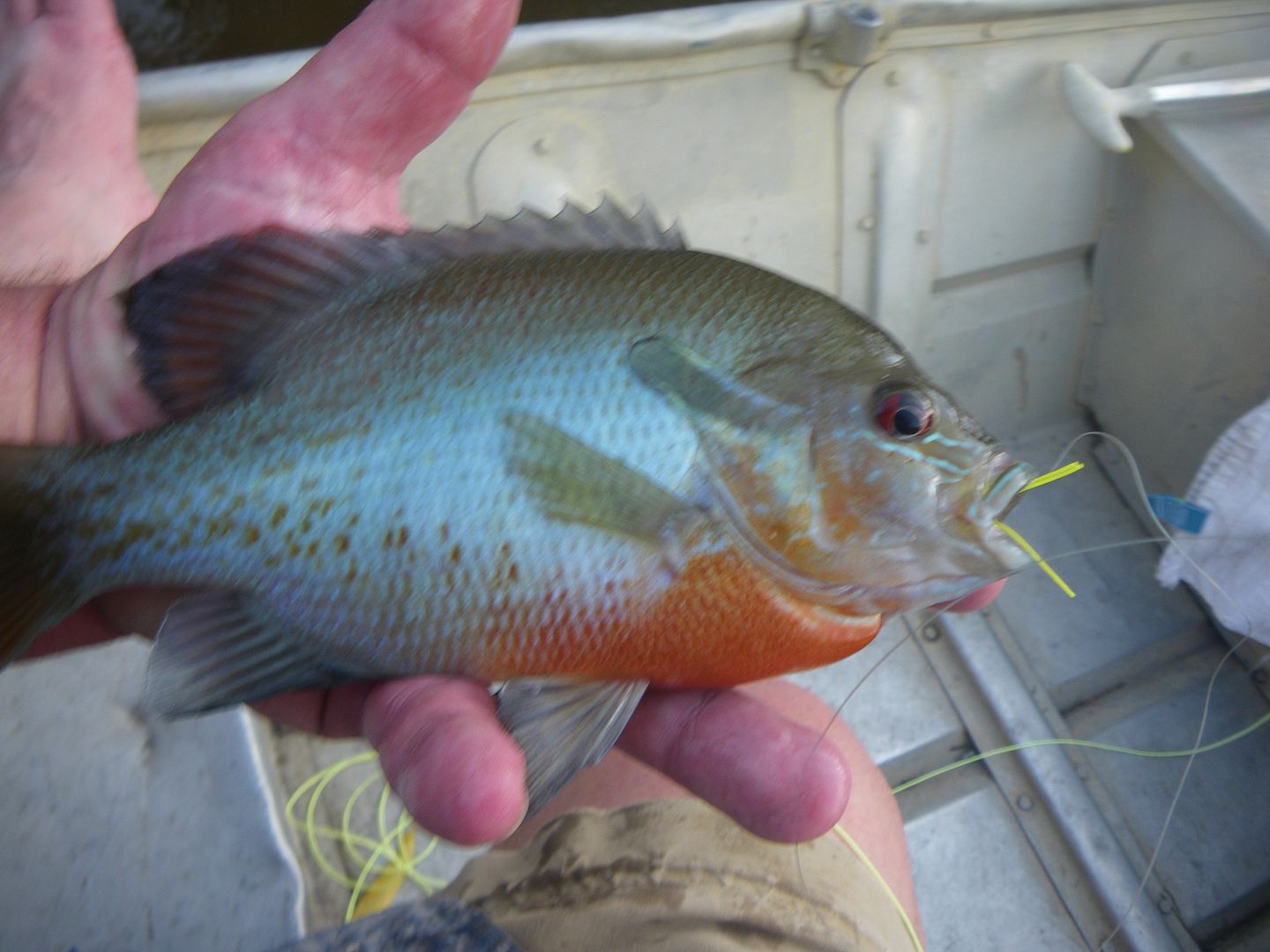 Ain't Life Grand!!!
croaker