This past week I had the opportunity to join with the local Raleigh-Durham Project Healing Waters crew at one of their fishing events. For the past couple of years I've been helping them tie flies, build fly rods, an even a bit of casting instruction, so it's kinda fun to get out there and watch them put it all together.
For security reasons, the exact location has to remain undisclosed, but I can say that it was just a few miles north of Durham. The owner of this private pond was very gracious in letting the veterans use the facility. These 2 shots show a bit over 1/2 of the "pond".
Of course, the idea is for the vets to catch a few fish:
This is Ed's first fish on a fly rod. He went on to catch about a dozen more.
In all, my best catching day this year.
The big bass of the day was caught by an Iraq vet, but I didn't get a picture, as he was on the far side of the pond from me. From where I was, it looked to be at least 24".
Once the vets are into fish, though, the volunteers can try their hand as well. Here are a couple I caught. My first fish of the day: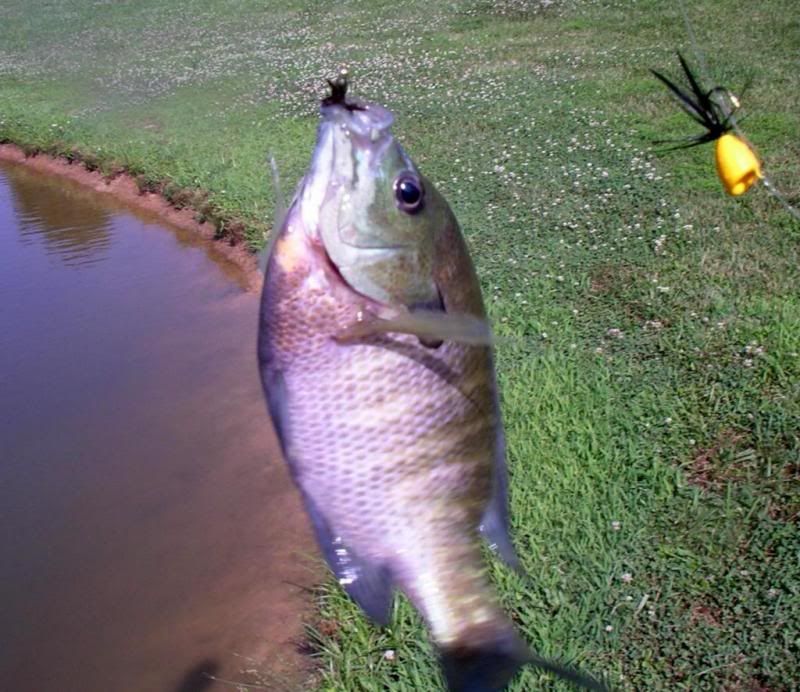 Another nice bream:
A 12" bass: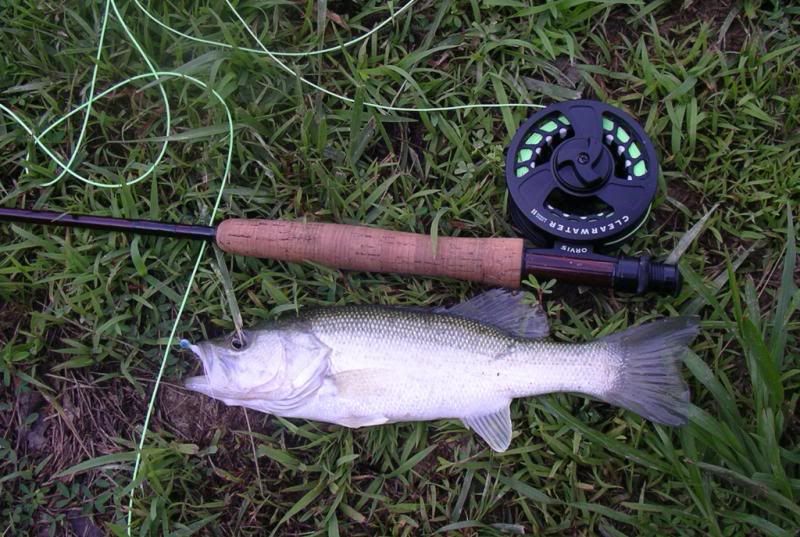 My best bass of the day. Maybe 14"? (It's 11" from the rod butt to the front of the grip.)