Got some with your name on 'em...
Overbrook called a while back, said he was tying some Sneaky Pete's.
Wondered ifn we'd be interested and if he should tye 'em with a weed guard or not...
As he was concerned about missing bites due to the weed guard. I told him put the weed guard on, if it caused to many missed bites we could always cut 'em off.
Here's what they look like:
In spite of the race between temperature and humidity towards triple digits, I tried 'em out
at the local ramp on the Ogeechee: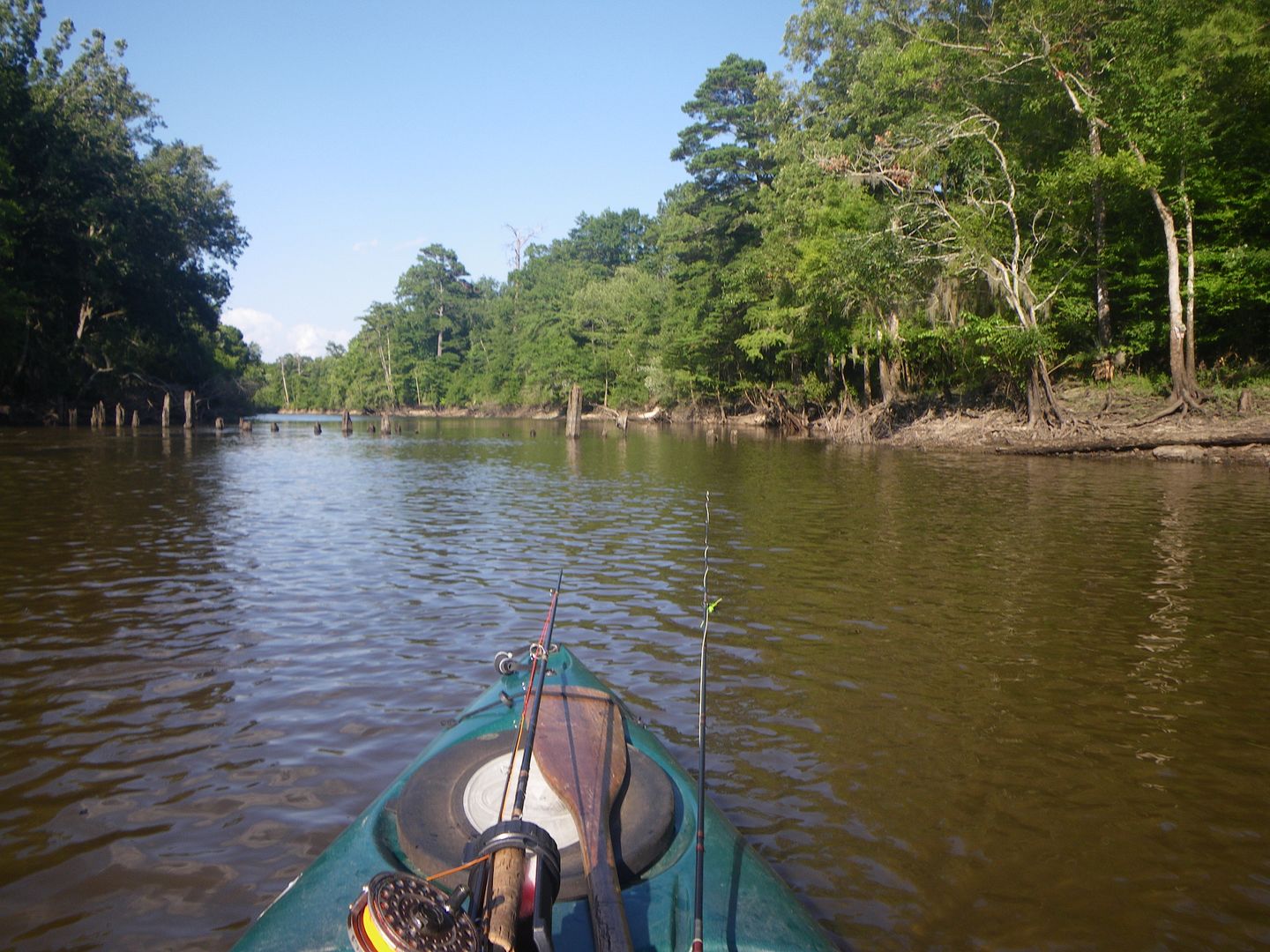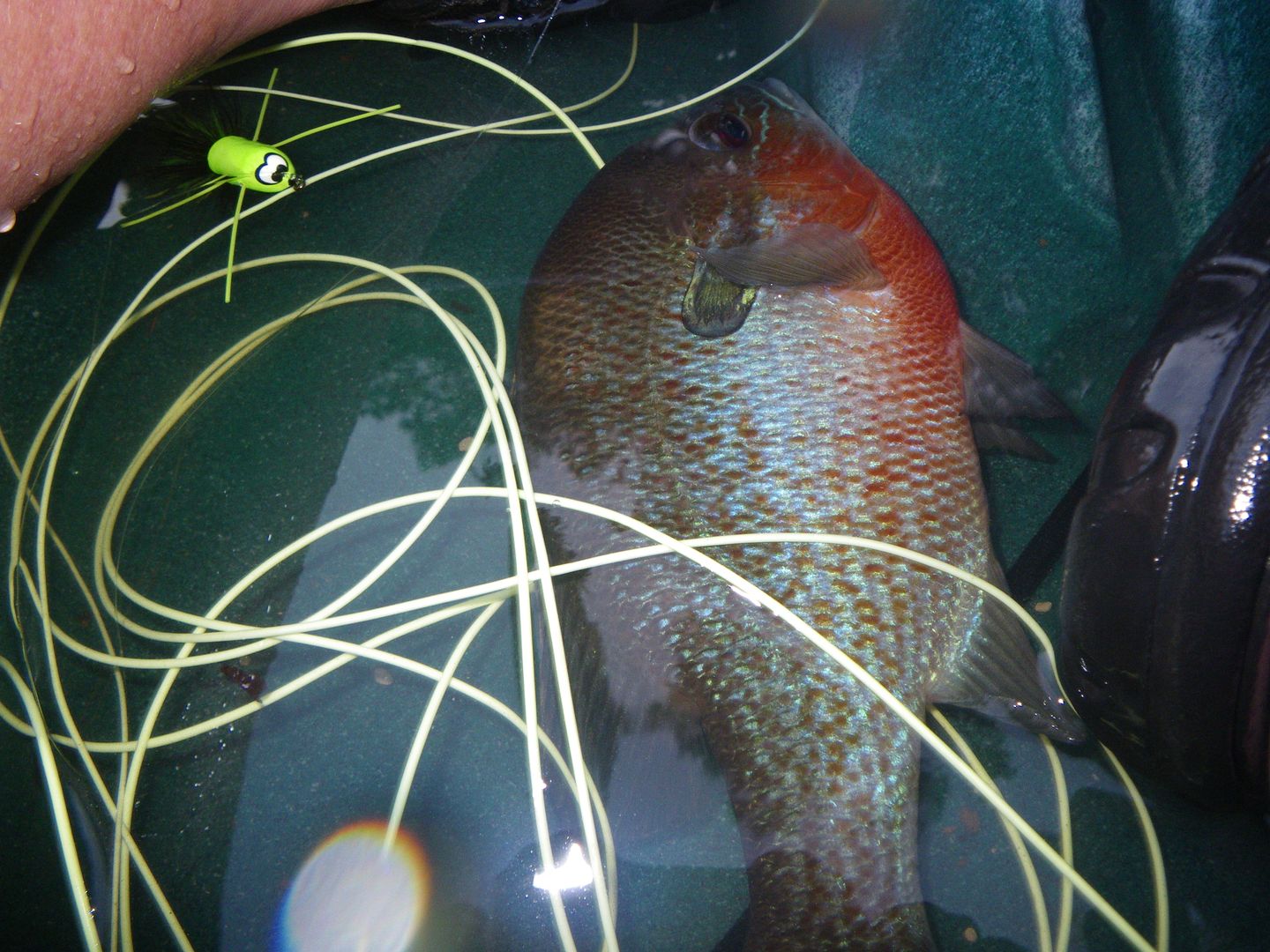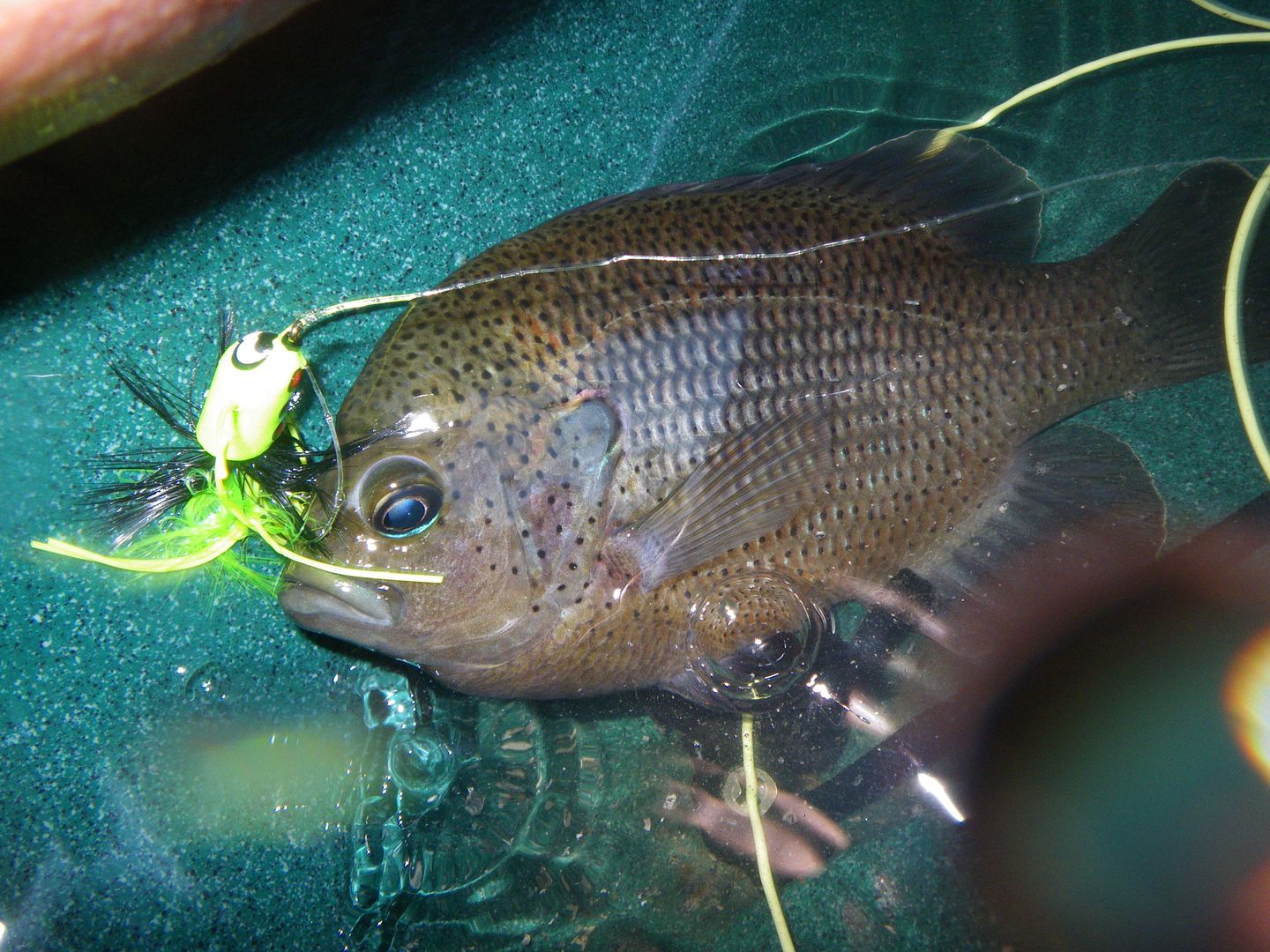 I like the weed guard! No noticeable difference in fish hook ups. A big difference in hang ups and snags.
The only time I got hung up was in a tight slough, nice Redbreast blew up on the bug and I had a little to much pepper on the hook set. Tyed a clove hitch with the tippet on a willow limb behind me.
When you want to meet up at Midville, GA Bill?
croaker