First, thanks to DD, Streamer and phg for stepping up and feedin' this crew...also thanks to everyone that stepped up and helped the cooks and did the dirty work(cleanup). Big thanks to Drew once again for the firewood(Nintendo was like a little kid) Joyce for the awesome dessert and Phil for the muffins.
Setting up camp in the dry
Mud, but as I said...as long as it's not raining the water's clearing up
Charcoal cooked assorted meats and Bronzeback Ale homebrew
Friday, long tough day of fishing in dirty water with southernfly, nando, bambo10, Cameron and Tim...happy with the results on a tough day.
Saturday, 12 mile float high up on the Southfork with southernfly, nando, Reuben(01pilot) and Tim, woohoo clean water...it was perverted, willing smallies everywhere
Sunday, floated the confluence with bamboo10, 01pilot, Cameron, Lucas and Tim...rather dirty water, but somewhat cooperative smaillies.
Thanks to all my float partners
Great food
Great fires
Great entertainment from Mr. Lucky, thanks Phil you're a class act
Tales from JT or Johnny Lightnin or caveman or stoneman
Ceegars with backwoods Joe
Young fisherman with a passion
Great to see old friends and meet some new faces
justjudy with a smallie on a Miss Prissy
Friends that couldn't make it(ain't namin' names or I'll leave someone out)
4 days just ain't long enough
Wildlife seen, 6 deer, a fawn drinking water and bleating the whole time, muskrats, a beaver, raccoon, and to top it off a coyote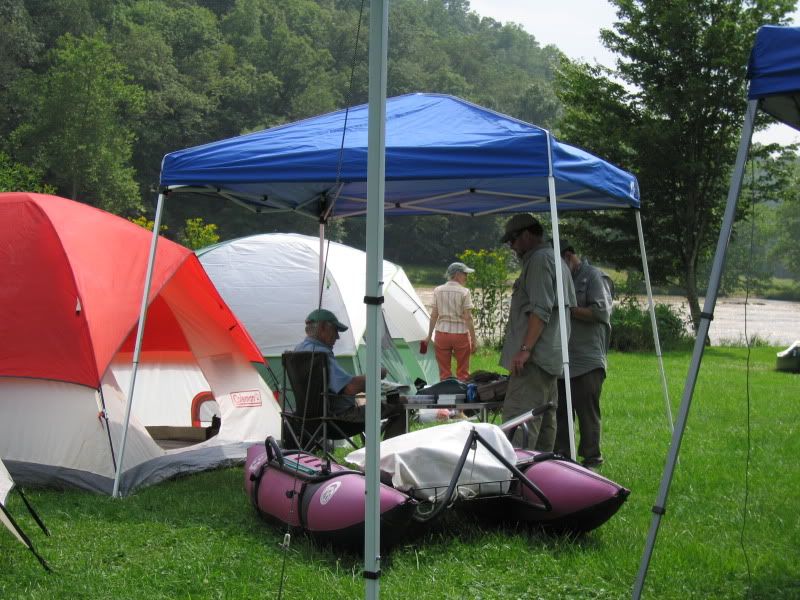 Thursday afternoon after setting up camp
Mr. Lucky had his own parking space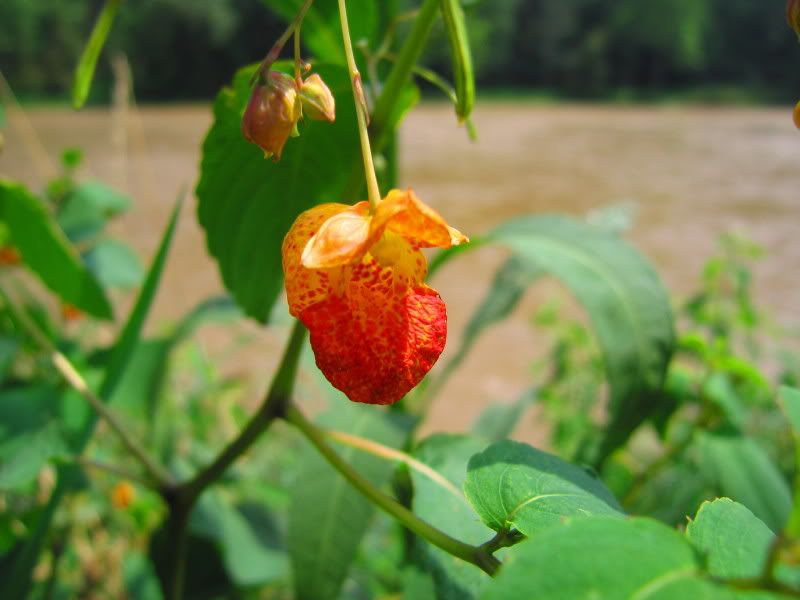 Spotted Jewelweed along the banks of the river, notice how the beautiful oranges of the flower compliment the orange brown water.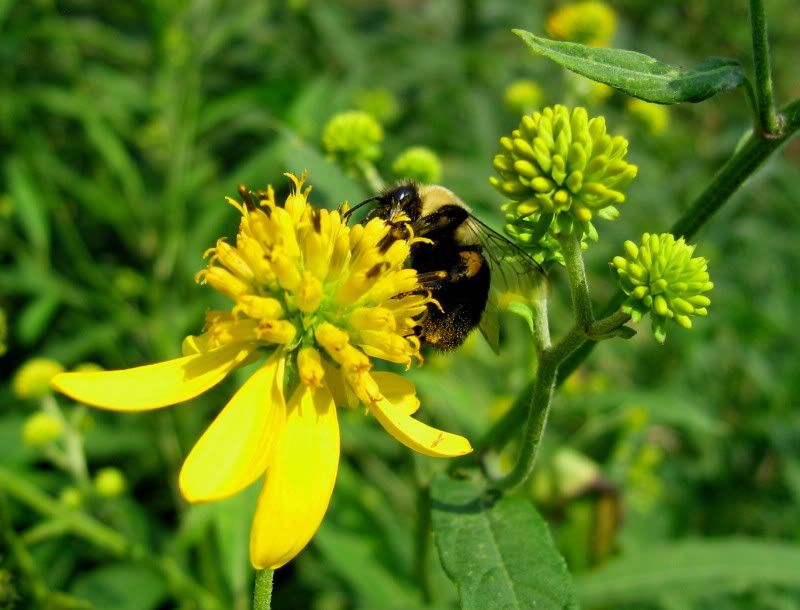 Wingstem and bumblebee along the river bank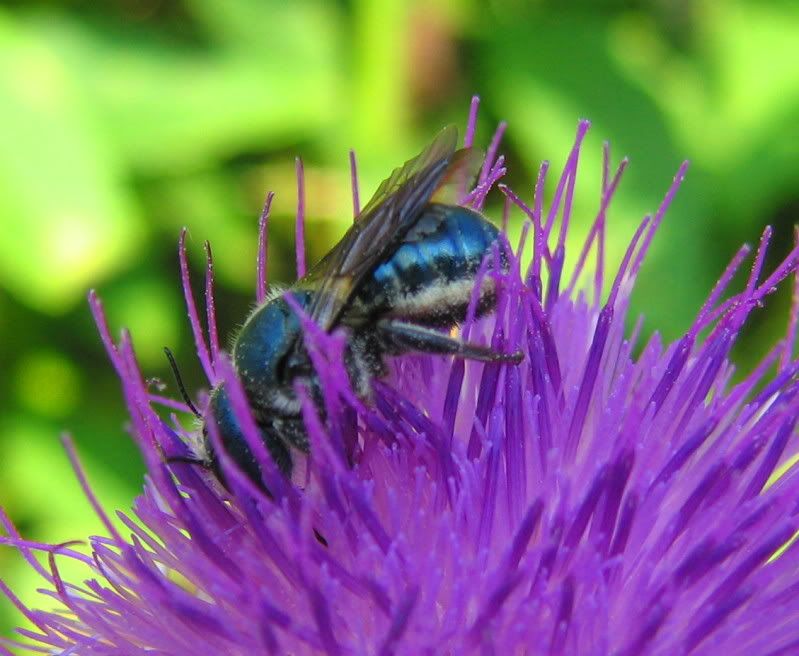 Thistle
Mudpuppy fishin' the somewhat clear water on Saturday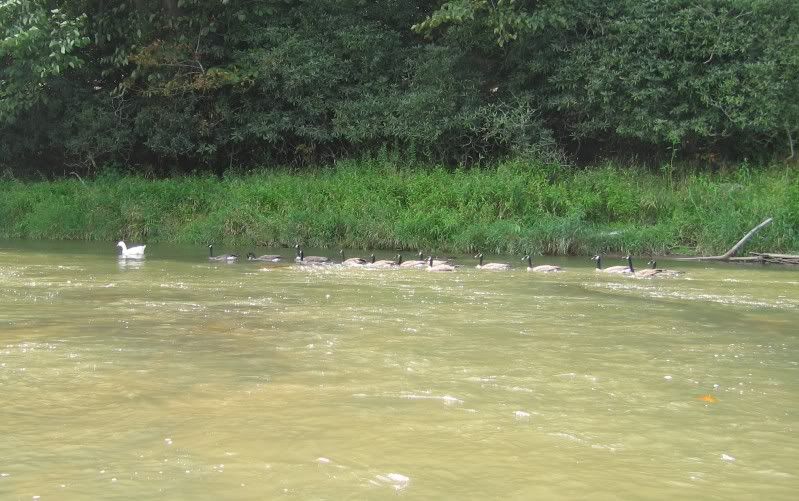 The poor white duck that thinks he's a goose...I've seen him on this stretch or river for at least the last 3 years, guess the geese took him in as one of their own.
Can't wait 'til next year.
Kim