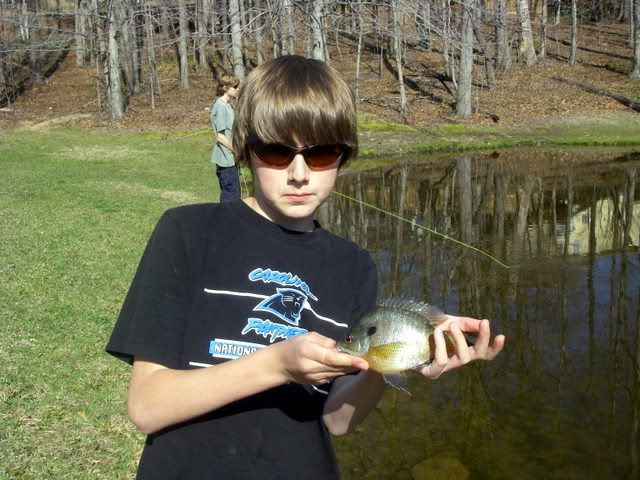 Me and the McStreamers went to the local pond today. Ryan caught this beauty, plus a few more like it. Colin caught a bunch of small 'gills and crappie, and a nice healthy bass, maybe 1 1/2 lbs. I caught a LM Bass that went about 4 or so. That's 4 INCH, not 4 lb. We had a grand time.
Streamer
I know it looks like Colin is standing on Ryan's shoulder. That there's trick photography. I was jis' showin' off.
EDIT: After I posted this, I realized that it looks like Colin is pissin' through Ryan's cheek.