I've been waitin the last two days to get called out but they say things are super slow cause of the up comin holiday...so yesterday I figured I'd hit the pond for an hour or so....
started out with a little hot frog pattern and caught a few decent brim....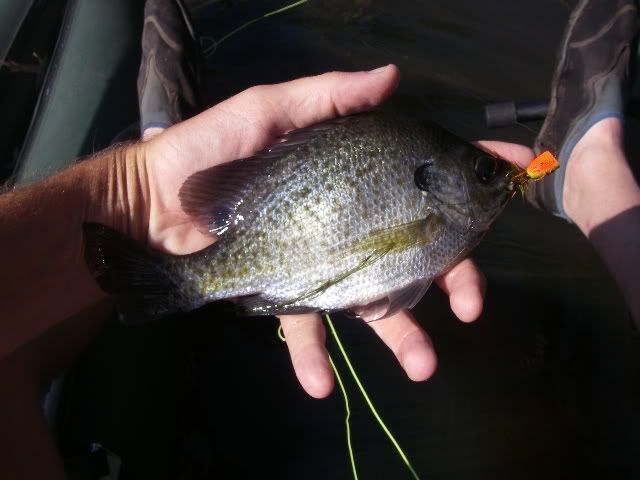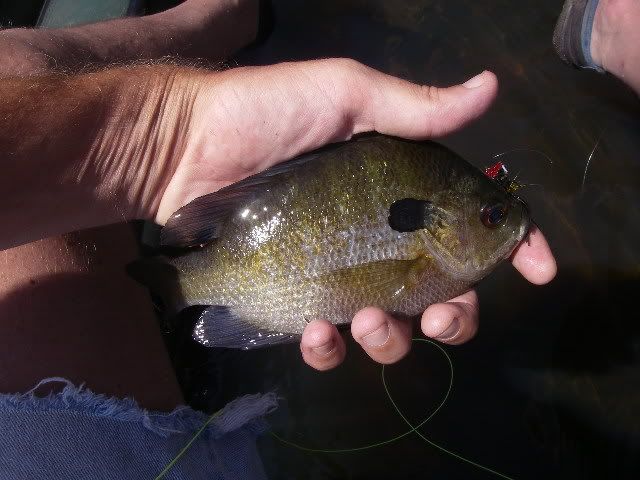 with a few smaller ones mixed in total came to maybe 8. I saw several times where bass were chasin stuff around....one time it sounded like a .22 rifle going off and I turned to watch a big bass scootin across the surface of the water for about 12 ft. chasing something! I tried poppers and crease flies and even the Death....nothin worked....but I was fightin 40 MPH winds the whole time which made the casting difficult...and flies and line were getting hung up on lilies constantly.....so I called it quits pretty quickly.
If they don't call me in today....I'm gonna plan some river fishin or somethin for the weekend and the heck with em'

_________________


"The fish and I were both stunned and disbelieving to find ourselves connected by a line."

William Humphrey