Got down there around 1ish in the afternoon time....though I would beat the hole hard...act stealthy and make every cast count.....did'nt help
I managed two small redeye....this one had another full belly and was apparently looking for desert....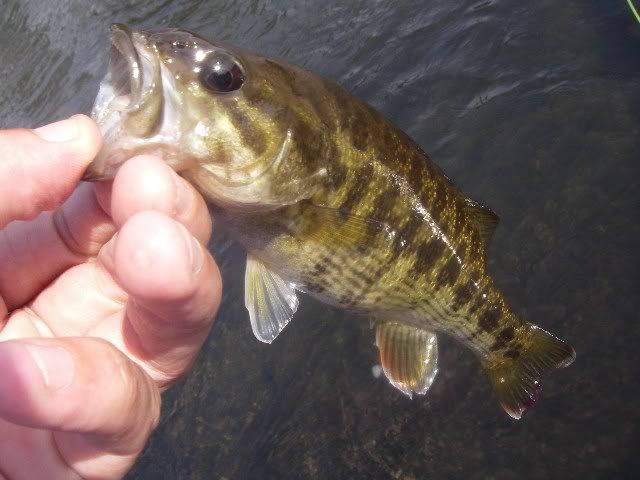 the other coulda been his twin...just without the pot belly.
I got about three or four little dink sunfish like this....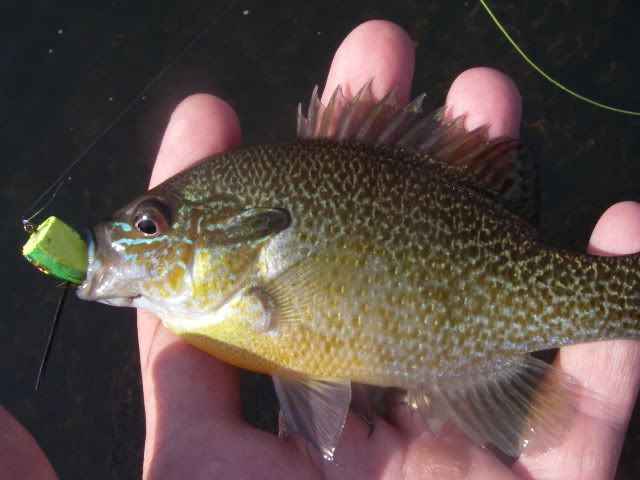 believe it or not....two of them were caught on those small crease flies I tied last night....darn near as big as they were.
the fish of the day was this shellcracker....he was'nt huge in length...but he was wide and woulda made a good sandwich....
Not sure where all the fish disappeared to....but if it does'nt start giving up a few more....I'm gonna have to give it a bad nickname like the toilet...err...Saluda.

_________________


"The fish and I were both stunned and disbelieving to find ourselves connected by a line."

William Humphrey