Well...its been a long couple of weeks on the road....and I've been thinking a lot about that big fish I've missed several times in the same spot....its haunting me
....I got in around 11 am and rushed to get my things together and head off to the river as I only had today and tommorow off and they are calling for cool temps and 100% chance of rain tommorow.
We've had some good showers recently so they've been running water....but as I crossed the river on the way home it did'nt look too bad....a little color but nothing like the chocalate milk of the New when it gets heavy rain. I got down to the shoals as fast as I could....got my bag out and the phone rings....thought it was the wife...but nope...it was Nub trying to hold me up
The other issue was wether to wet wade or wear waders....I decided not be be a sissy....got down to the water...stepped in so far so good....same temp as all summer ....then I started to ease out and I noticed it was a bit deeper....where the water was to my knees was now to my waist and where it was to my waste was now to my chest....this could be a problem
....as I moved out into the water I also realized the current was much stronger....you pick up a foot you just about got swept off your feet....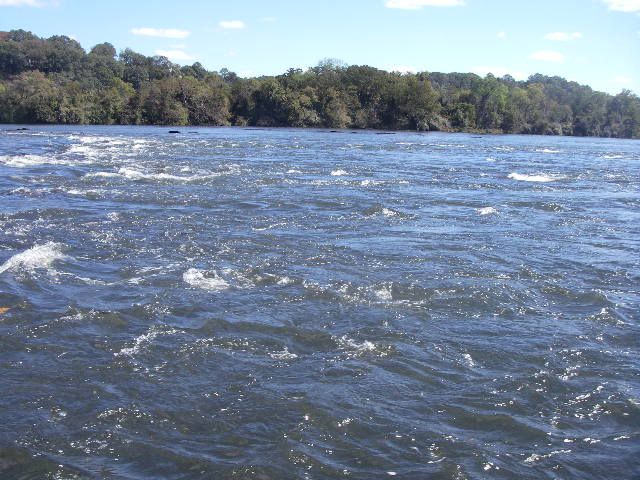 I had hoped that with the stained water that my foam baitfish poppers would do well...but with the current it would be hard to fish much of anything..... I figured I'd start with a small popper thru the "shallow" areas on my way up to big fish hole....got no hits. Got to big fish hole and threw a baitfish popper....nothin....switched back to a small popper and threw over around some rocks and picked up this guy....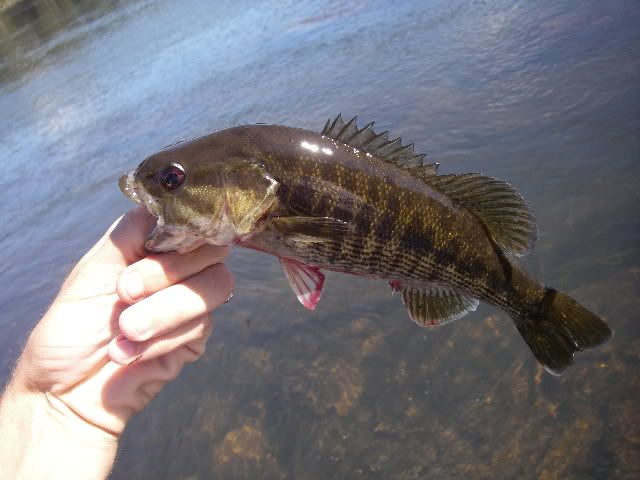 worked around for a while still nothing....went down stream where I could see some ledges of rock and got this guy...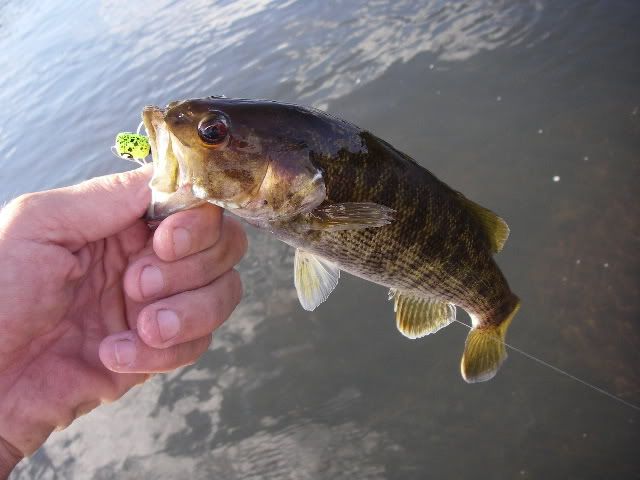 tried the baitfish popper again....and threw a zonker for a while.....still nothing....things seem to be tapering off. I hope to hit it on one or two more nice days thru the winter....but i suspect it will be slow fishing till spring?? May have to give the Congaree a chance during cold water....more smallies there.....or fish the toilet for trout
looking forward to left behinds!!

_________________


"The fish and I were both stunned and disbelieving to find ourselves connected by a line."

William Humphrey