Rain did not deter about 25 folks from participating in the Wounded Warrior and NC Handicapped Sportsmen fishing event at the NCWRC John E. Pechmann Fishing Education Center on October 14, 2009. We reserve the second Wednesday of each month to honor the sacrifices these folks have made so that we can enjoy all the freedoms that this great country offers. These programs are open to all military personnel and their families as well as NCHS members. The Pechmann Center provides the venue and volunteers run the program.
About half the folks at today's event took a look at the weather and elected to participate in hands on instruction into the art of fly tying. We have been told by medical personnel that this type of hobby is very good for those with brain injuries or stress related issues.
It rained pretty steady but we had several individuals and families who wanted an opportunity to go fishing. Some used fly rods while others used spin cast gear. All caught fish and all had a ball. I heard the young fellow on the bottom right of this photo say "That's number ten"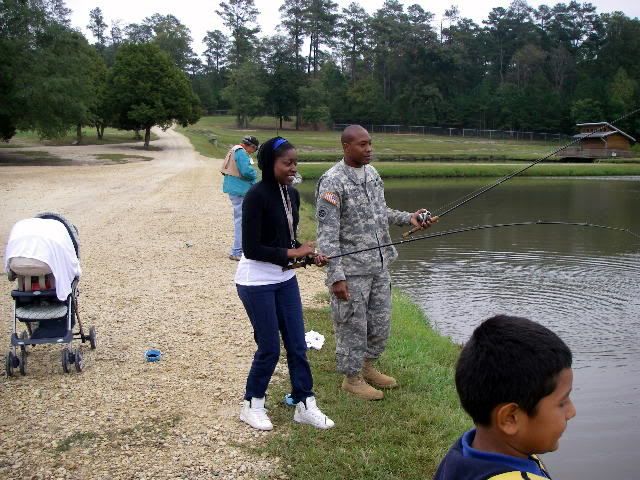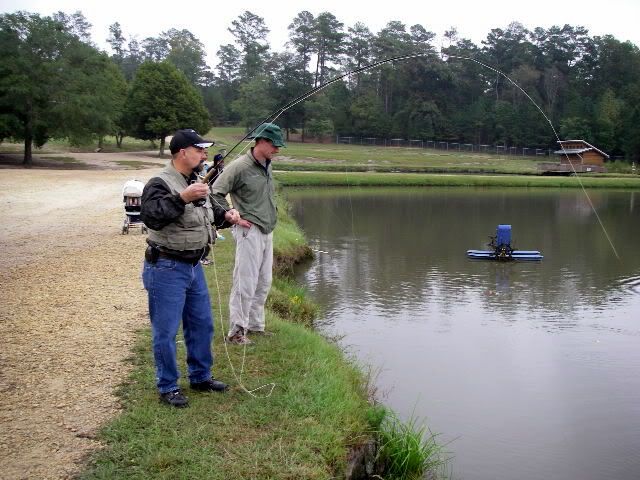 This WW family proudly displays some of their thread and feather creations. (I heard talk about a fly tying kit for Christmas), Volunteer fly tying instructor John Smith on the right.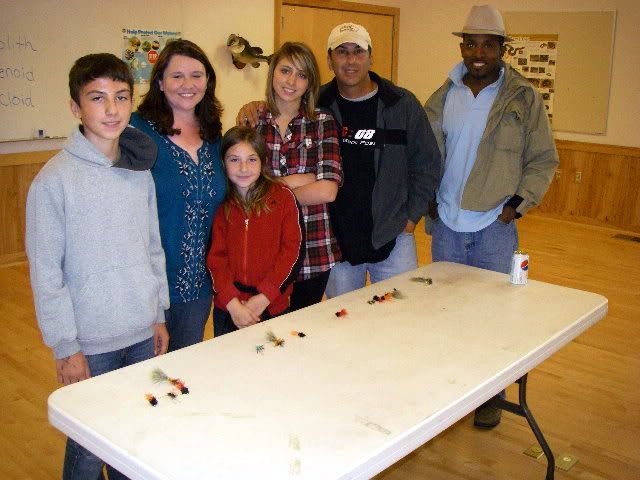 We are suspending the WW & NCHS events for November and December because of the holidays and our ponds are cooling down which adversely affects the warm water fish metabolism and therefore reduces their feeding activity. We will stock trout (cold water fish) in two of our ponds in mid December in preparation for our annual series of fly fishing clinics. These trout will be available for the Wounded Warrior & NCHS events which will resume the 2nd Wednesday of the month in January - January 13, 2010