Just thought I'd drop in and let everyone know that I'm still alive, still kickin' and thinking of my friends back east. Thought I'd give you guys a taste of what my backyard has been doing. Last year I only managed to land a few, but this year with the humpy run the fishing has been, as JT would say, perverted. 100 salmon a day from 4-7 lbs? Too easy. Rezzie coho caught up in the pandemonium? Yep. The big chinook and ocean coho should be coming up soon, 10-30lbs ocean fish off the back yard after classes? Life ain't too bad out here.
Literally walk down a flight of stairs from the back yard and I'm on the beach.
And, sometimes the water looks nice
Other times...
Got a new pup, she isn't too sure about this whole water thing.
I also have been wrecking salmon off the beach.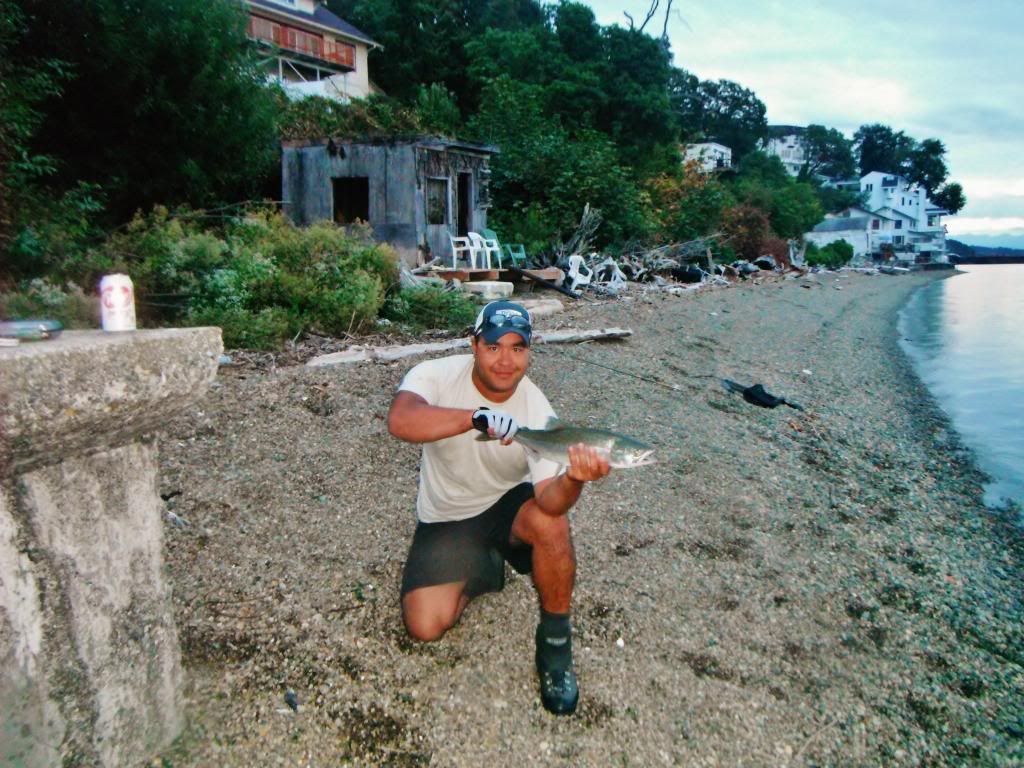 Also bring my friends over so they can get their fill...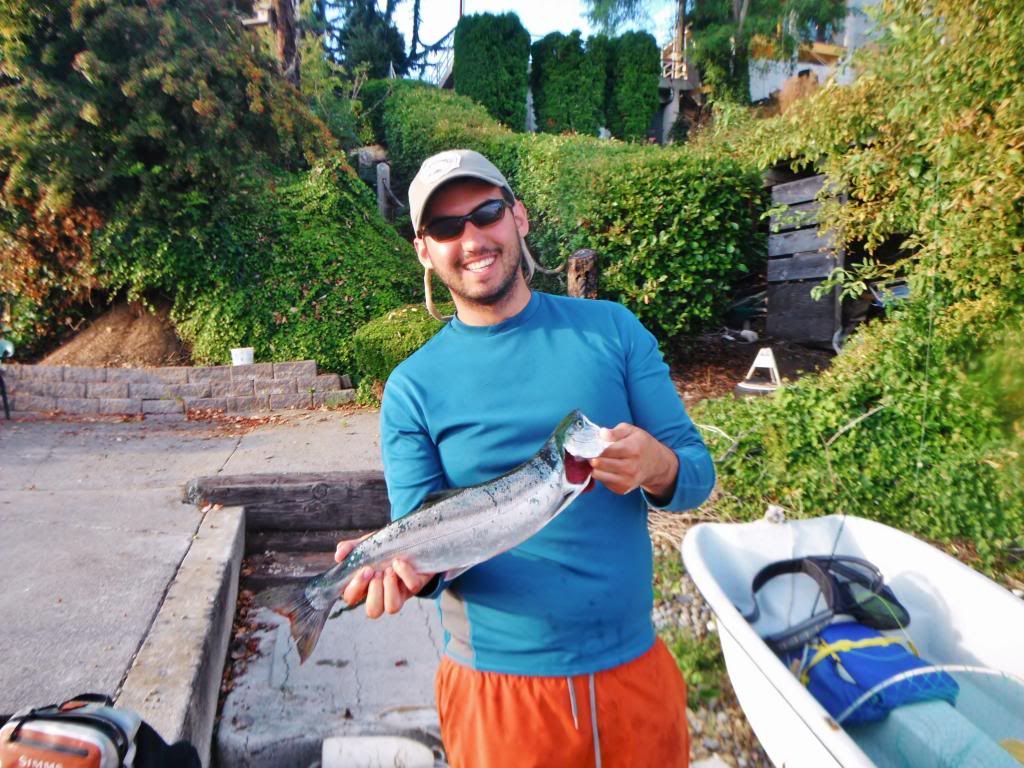 I even keep one or two for the smoker...
I still leave enough for these guys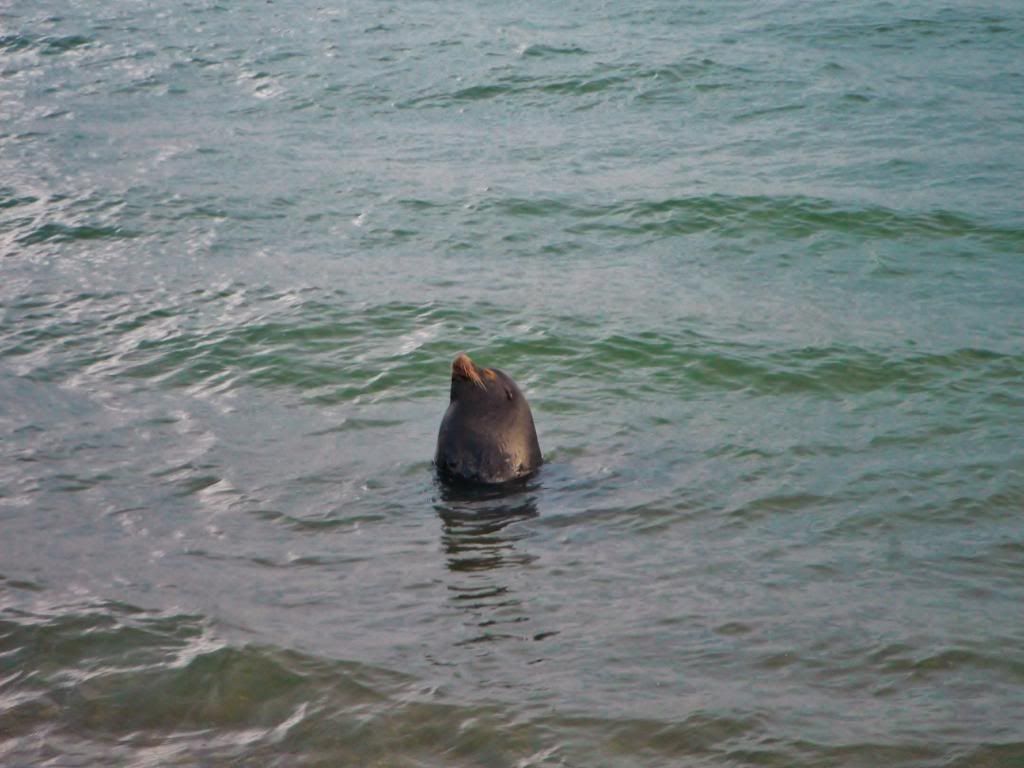 Hope you guys enjoy, I'm gonna head back down and see about hooking a few more. Gellin' like a felon!